Truck Camper Magazine polled its readers for SiriusXM solutions for Chevy Silverado and GMC Sierra trucks. The following responses are sorted by year starting with the most recent trucks.
Note: We did not get a SiriusXM solution from a 2017 or 2018 Chevy or GMC truck owner.  If you have a solution, please share here and we'll add it.
2016 Chevy/GMC Trucks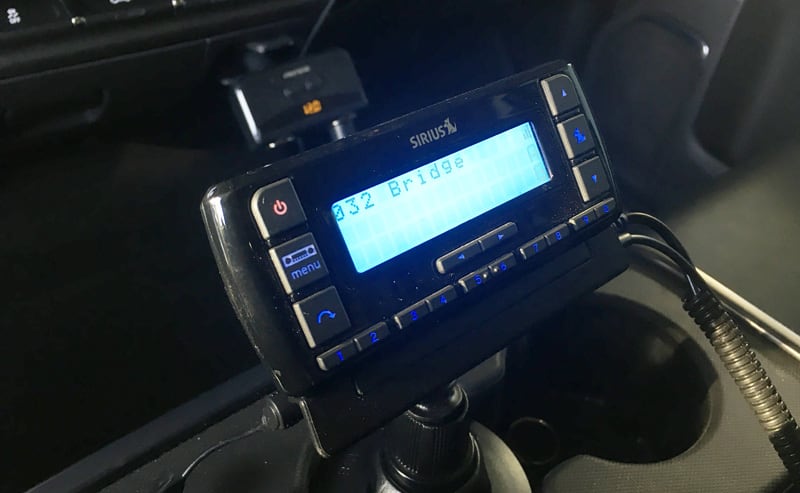 "My solution was to purchase a Sirius Docking Station unit that allows me to move the receiver to multiple locations.  I installed an antenna on the roof of our camper for better reception and used an antenna extension cable with male/female connections.  This allows me to remove the camper and antenna connection when the camper is off our truck.
Here are the steps I took:
1. I mounted an antenna on the roof of our camper.
2. Purchased a docking station unit and ran the audio input through the factor mini jack.
3. Transferred my SiriusXM account from the factor radio to the docking station receiver.
4. Installed a second docking station inside the camper.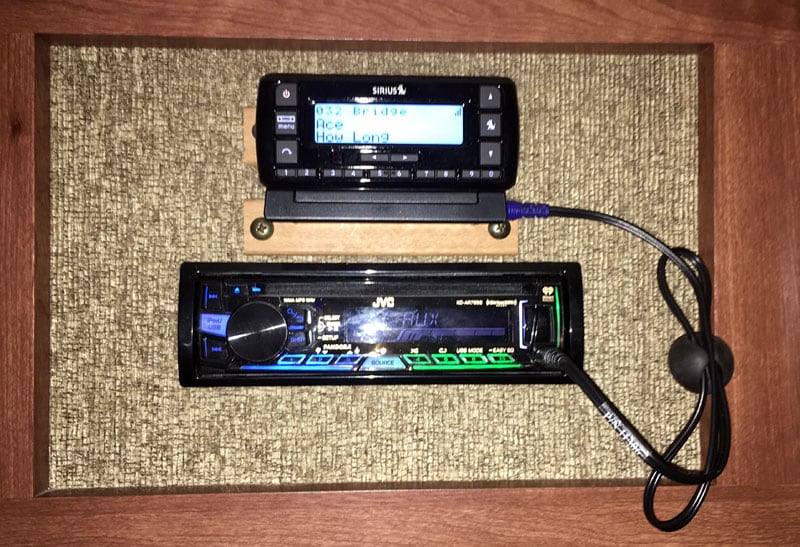 The biggest challenge was figuring out how to design a system that allows you to separate the antenna connections when the camper is off the truck.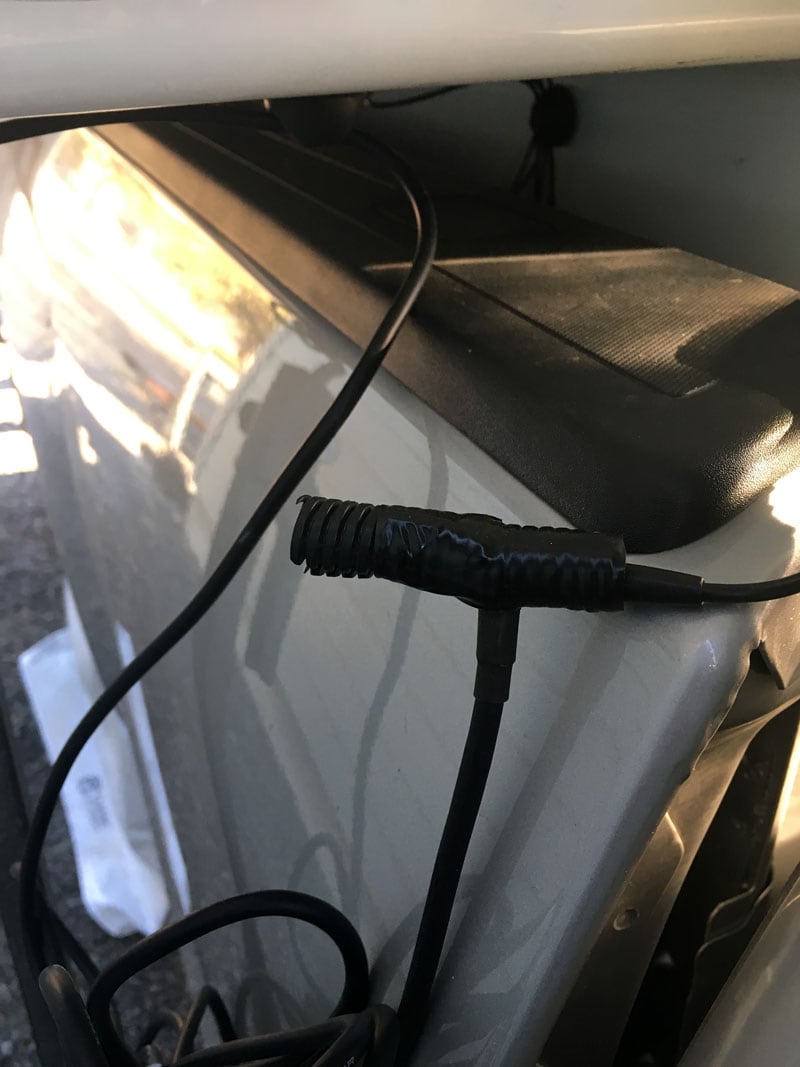 This was achieved by purchasing an extension cable, the connection joint is now at the front of the truck bed on the passenger's side (pictured above).   Be aware that the connections are fragile and to be certain to pull on the brass connectors not the wire!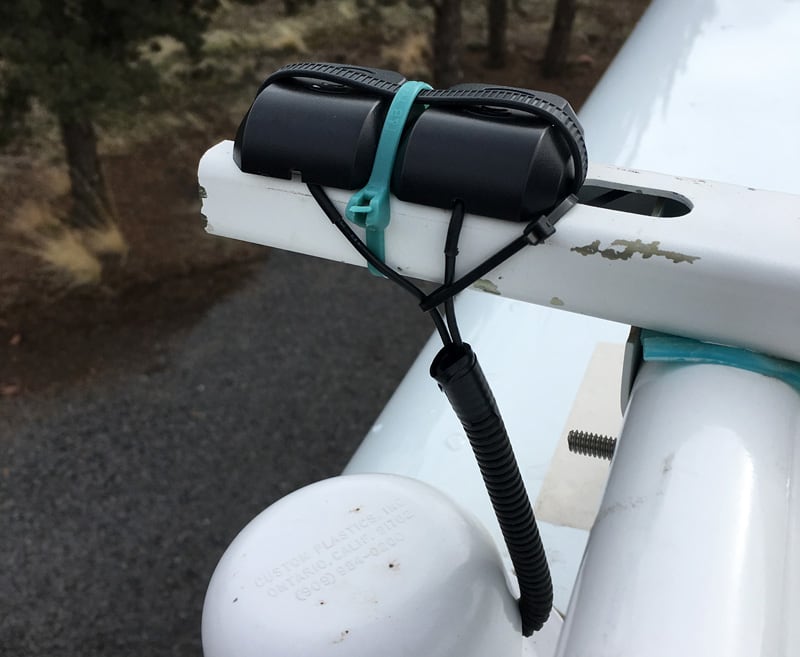 My original design included an antenna puck zip tied to the cross frame of my roof's tubular rack.  The wire was run down the bathroom vent, underneath the dining seat and out the battery vent on the right front of our Bigfoot.  Unfortunately, a subsequent install of a wireless rear view camera interfered with the Sirius signal.  It needs to be three-feet away from the camera.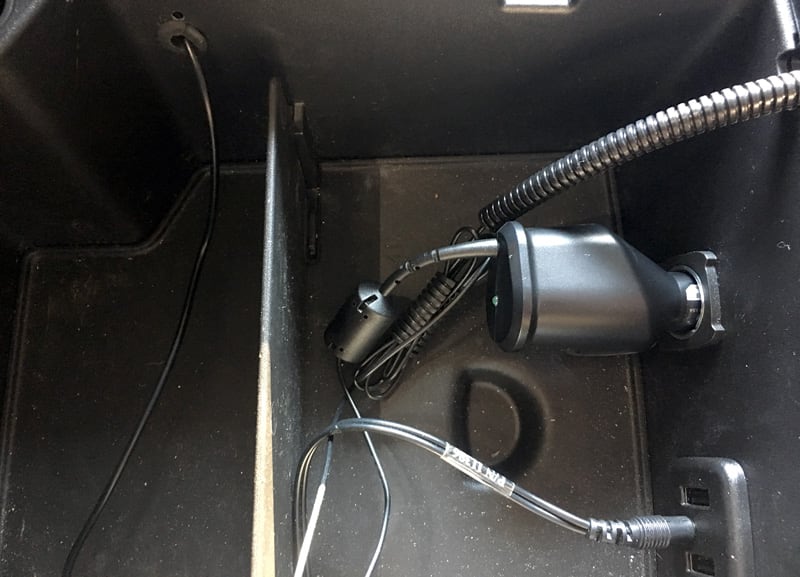 I installed a second antenna and wire that went to a second docking station inside the camper.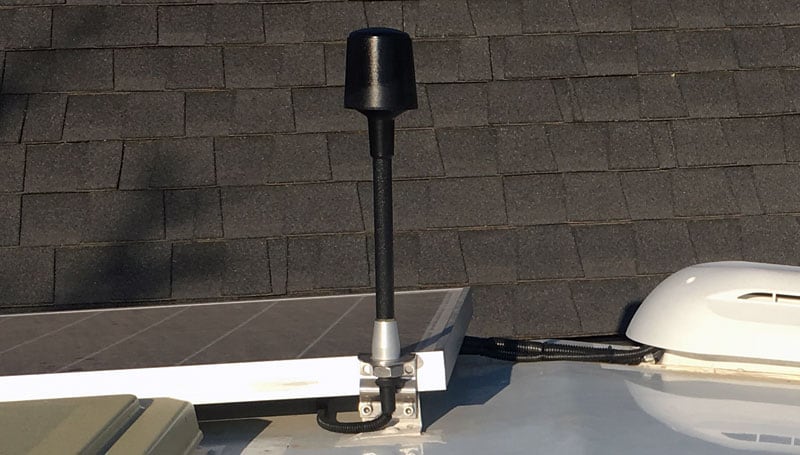 To rectify the camera interference, I mounted a TRAM antenna to the solar panel mount and ran the cable down the refrigerator vent.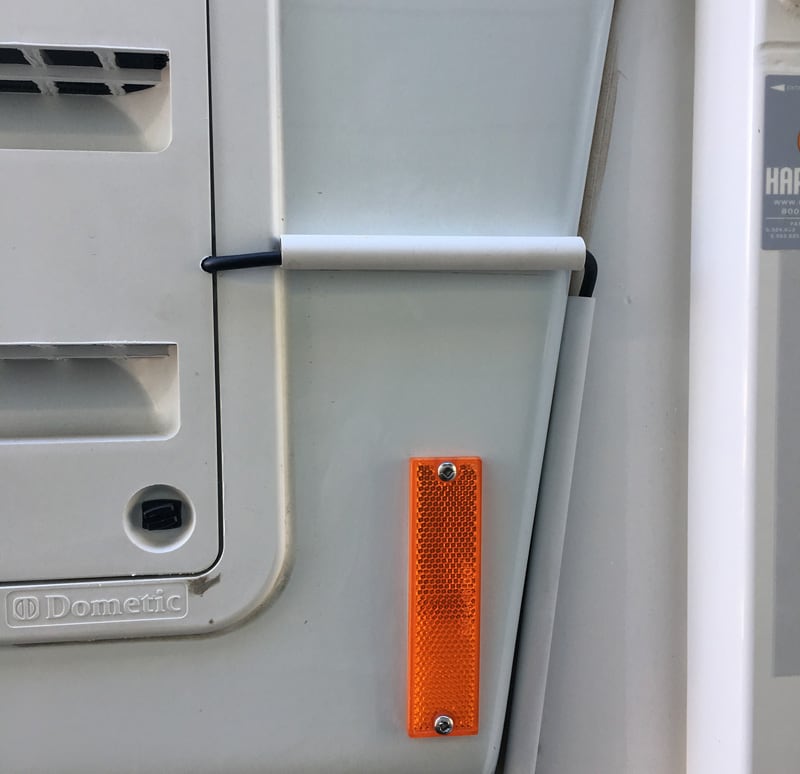 I ran the antenna cable from the truck bed down to the frame rail and entered the cab of the truck through a drain plug underneath the rear passenger floor to the center console.  We get three bars of signal strength with the TRAM antenna." – Mark Motsko, 2016 Chevy Silverado 3500, 2016 Bigfoot 1500
2013 Chevy/GMC Trucks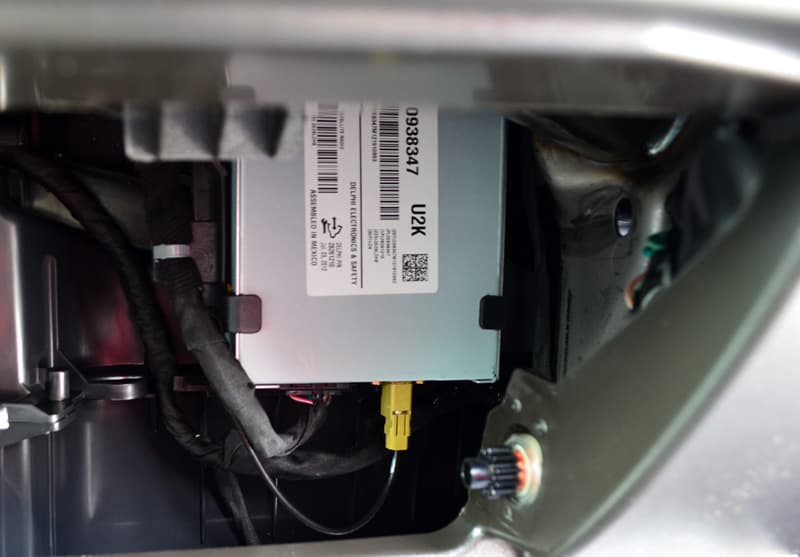 Above: The FAKRA Adapter area in a 2013 Chevy truck glove box