This week we asked our readers for the best museums they visited while truck camping.  With 35,000 museums to choose from (plus several thousand more in Canada), one might assume that there would be a wide variety of recommendations.
While there's some remarkable variety on tap, it's even more remarkable how five museums were recommended more than once.
1. The Buffalo Bill Cody Center of The West in Cody, Wyoming
2. The National Museum of the United States Air Force in Dayton, Ohio
3. Pioneer Village in Minden, Nebraska
4. Great Platte River Road Archway Monument got two suggestions.
5. SPAM Museum in Austin, Minnesota
As if you needed any more evidence that truck campers have the best sense of humor in the whole RV world – the SPAM Museum in Austin, Minnesota got two mentions.
This week's Question of the Week was, "What are the best museums you have visited while truck camping?"
"The Patton Museum of Calvary and Armor in Fort Knox, Kentucky is well worth a visit.  The California State Railroad Museum in Old Sacramento, California is interesting in more ways than one.  Put it on your list!
The Alamo and museum in San Antonio, Texas really takes you back in time and history.  Great experience.  The National Museum of Health and Medicine in Washington DC is beyond amazing.
I could go on and on, but those museums immediately came to mind for the experience and memories." – Don Pryor, 2017 Ford F350, 2008 Arctic Fox 1150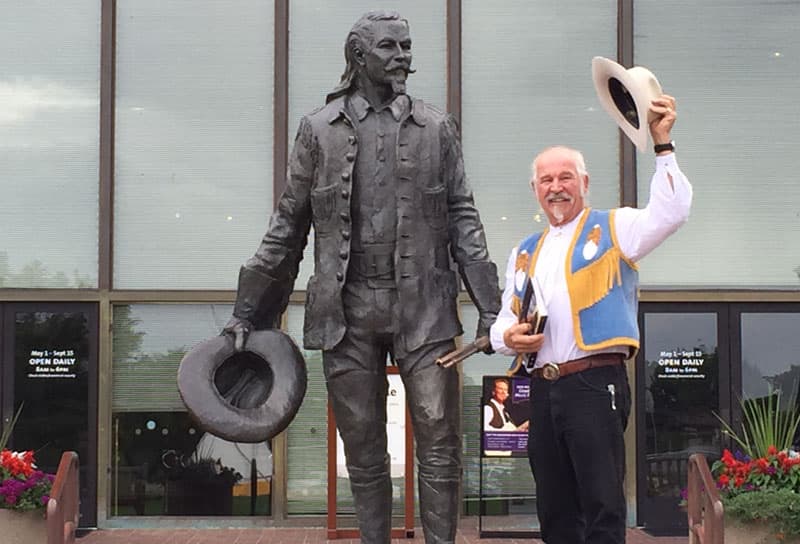 "Touring museums is one of our favorite things on the road.  We love them.  In the past two years of traveling in our Arctic Fox 990 and Dodge Ram 3500, we figure we have seen about 150 museums.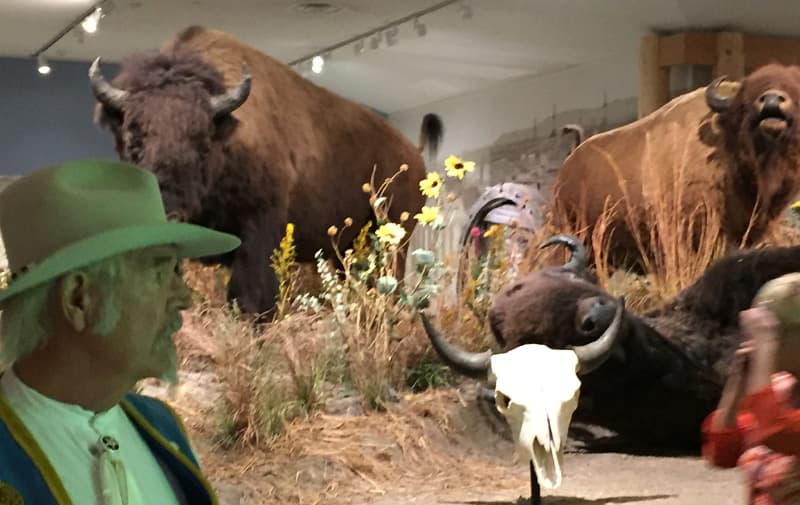 My husband, Ed, has a passion for Buffalo Bill Cody.  Of course our favorite museum is the Buffalo Bill Cody Center of The West (actually five museums in one).  It takes at least two days to tour it.  It is top shelf all the way.
There is great parking at the museum.  Adults are $18, seniors (65 & over) are $17, students (with valid ID) are $15, and youth (6-17) are $11.  Love your magazine!" – Pam Kaleva, Ram 3500, Arctic Fox 990
"I enjoyed Harold Warp's Pioneer Museum in Minden, Nebraska on Highway 6.  There is plenty of room to park campers and RVs of any size, and plenty of RV Parks in the area.
The Pioneer Museum has one of the most extensive collections of Americana in the United States and some very unique themes and items.  Their huge collection of cars is not comprised of pristine, restored, cars, but of cars as Harold bought them from private parties and dealers.  They were often used and sometimes had body damage.  Some are in a state of arrested decay.
This museum even has a small building dedicated to kitchen appliances beginning with the earliest appliances, and a collection of thousands of ball point pens.
Admission is $15 for adults (children less), and there is parking right in front of the entrance.
Be aware this museum is not picture perfect.  It's a bit of a hodgepodge and they don't get rid of anything, so it's crowded.  It's very interesting and really can't all be seen in one day.
An added bonus is that the Great Platte River Road Archway museum built over I-80 and the Stuhr museum in Grand Island, are also not far away.  Both are worth stopping at if you have the time." – Brian H., 2016 Ram 3500, 2016 Lance 1062
"We try to include museums as we travel.  The Great Lakes Shipwreck Museum on Whitefish Point in Paradise, Michigan is really informative at a very scenic location on Lake Superior.
The Railway Museum in Revelstoke, British Columbia offers a history of Canada's railways.  The best art museum we have been to was in Tacoma, Washington.  It was the Chihuly glass factory.  Also in Tacoma is the LeMay – America's Car Museum.
Another museum stop is in Duluth, Minnesota.  They have a superb railroad museum in the old depot.  The centerpiece is an articulated steam engine." – Tom Scholtens, 2010 Silverado HD, 2013 Bigfoot 25c10.4
"Last summer we missed all the salmon runs, so we visited museums in Alaska.  Three we liked were the Pratt Museum in Homer, the Museum of the North in Fairbanks, and of course the big one in Anchorage.  The Anchorage museum required a short walk from the RV lot downhill from the downtown retail district.
Our home state of North Dakota has a renovated Heritage Center on the capital grounds in Bismarck.  This is a big deal for a state of less than 700,000 people.  Parking there could be much better." – Philip Tron, 2009 Chevy 3500, 2012 Lance 1050
"The history museum in Frontier, Texas." – Craig Brooks, 2012 Chevy Silverado, 2014 Arctic Fox 811
"When we did the Lake Superior Circle Tour, we stopped at the Bush Plane Museum in Sault Ste. Marie, Ontario.  I figured my wife would last an hour at best, but three and a half hours later we had to leave because they were closing.  Truly fascinating!
Another interesting museum is the Richard I. Bong Veterans Historical Center in Superior, Wisconsin.  I don't remember the admission prices.  There was ample parking at both." – Dave Miller, 2015 F350, 2002 Bigfoot 10.6E
"I recommend the National Museum of the Pacific War in Fredericksburg, Texas.  There is plenty of parking in the city's parking lot.
Not too far away is the Nimitz Museum in Fredericksburg, and the Johnson Ranch is just outside of town.  You can drive your RV right up to the Ranch House now that Lady Bird has passed away.
There is plenty of parking.  As I recall, this is a National Park Site, so the over 62 geezer pass may get you in for free, if you are over 62." – Firman Schiebout, 2004 Ford F350, 2012 Northstar 9.5 Igloo U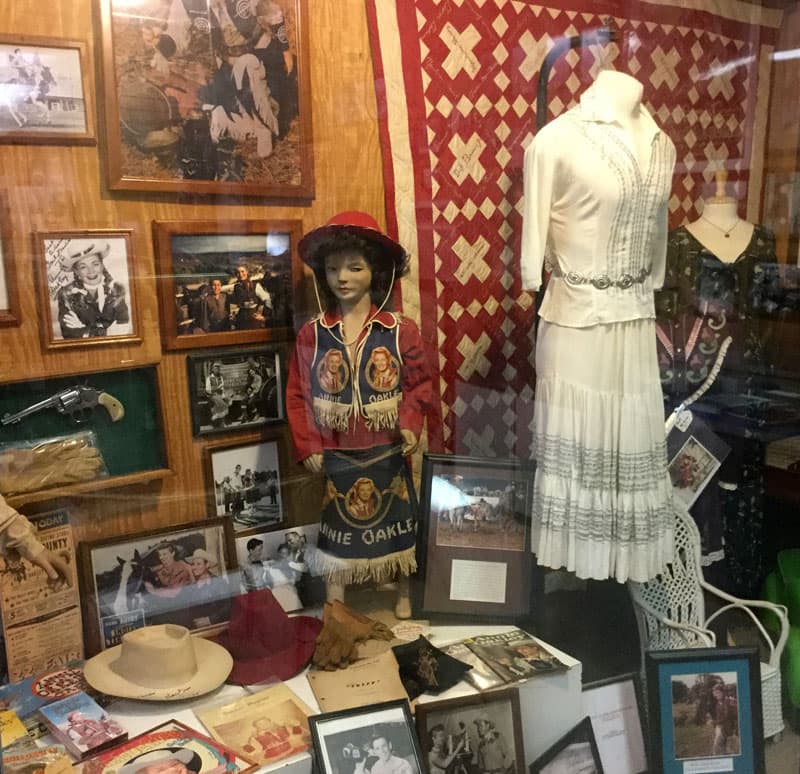 "I recommend the Gene Autry Oklahoma Museum at 47 Prairie Street, Gene Autry, Oklahoma, 73436.  The museum is now under new management and better than ever!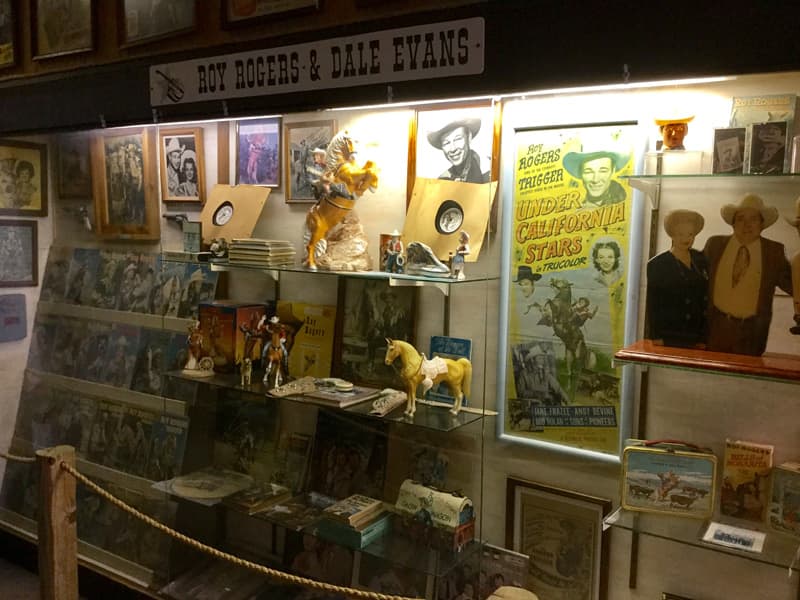 I saw it in 2010 then again during a side trip in May 2017.  I loved it then, and even more now!  The museum is off the beaten path in the little ghost town of Gene Autry, northeast of Ardmore, but it's well worth searching out.  There is plenty of parking, too." – Jan Hill, 2002 Chevy Silverado, 1993 Lite Craft pop-up
"The Strong National Museum of Play in Rochester, New York represents the private collection of a girl who was the child of a couple who invested early on in George Eastman of Eastman-Kodak.  The couple and their child traveled the world and the girl was allowed to fill a shopping bag with toys, souvenirs and curiosities where ever they went.
The Corning Glass Museum is awesome, but I did not visit it by truck camper.  Also, I recommend the Adirondack Experience museum in upstate New York and the SPAM Museum in Iowa." – Don Udelson, 2004 Chevy Silverado 2500HD, 2005 Sun-Lite 955SD
Editor's Note: The Strong National Museum of Play has the most amazing pinball and arcade game collection I've ever seen.  That's going on our Google Map!  Thanks, Don.
"The RV/Motorhome Hall Of Fame in Elkhart, Indiana is a must see for all travelers, and has a great history of the RV industry and its growth from the 1920s on.  It is just off Interstate 80 East, in Elkhart.  Great classic old rigs are set up with classic camp gear.  You won't be disappointed if you stop there.  There is plenty of parking.  Make it a stop if you can." – Mike Kolinski, 2012 GMC 2500 HD, 2012 Four Wheel Camper Hawk
Editor's Note: The RV Hall of Fame allows free overnight parking should you need a place to stay.  Their library also features a copy of Truck Camper Magazine's 2007 Yearbook.
"With a truck camper, we generally take the roads less traveled.  We do not like interstates.  Two years ago we were traveling north zig-zagging through Kansas and Nebraska on our way to Montana and came across three museums.  All of these museums are just north of the geographical center of the lower 48 states.
By far our favorite museum has been Pioneer Village in Minden, Nebraska.  Pioneer Village is self-paced with placards to describe what you are looking at.  We have been back twice and you really need a minimum of eight hours or at least two days to see and appreciate all that is there.
Admission is $14.25 or two day pass for $20.50.  The museum has an RV campground right next to it.  I'm not going to say it's a great campground, but it has hookups.  There is also Fort Kearny State Recreation Area about thirteen miles north.
The next museum is the Great Platte River Road Archway Monument located in Kearney, Nebraska.  Admission is $12.  This museum features the best audio self-guided tour ever for a museum.
Lastly, is the Stuhr Museum of the Prairie Pioneer located in Grand Island, Nebraska.  Admission is $8.  All three museums have great parking.  We parked our truck and camper in the parking lot of each.  For the Stuhr Museum we drove our truck throughout all areas.  Each area within the museum has a parking area large enough for any truck camper." – Rollie Thurston, 2004 Ford F350, 2005 Alpenlite Santa Fe 1100
"I recommend Bents Old Fort National Historic Site at 35110 Highway 194 East, La Junta, Colorado 81050.  It's $3 for a week's pass.  There is a quarter mile walk on a smooth path." – Stacie Link, 2015 Ram 2500, 2001 Four Wheel Grandby
"I recommend the Pima Air and Space Museum at 6000 East Valencia Road, Tucson, AZ 85706.  There is plenty of parking at the museum.
Plan on at least two full days to see most of the museum, but three to four days is better.  There is lots to see and lots of walking.  I have been there three times so far and still haven't seen all of it." – Ronald Ramos, Dodge Ram 3500, 2017 Arctic Fox 990
"Actually two come to mind.  One is the Columbia River Maritime Museum in Astoria, Oregon.  There are fascinating displays and great interactive stuff, too.  I also recommend the Lowell Observatory in Flagstaff, Arizona. They have a great gift shop." – Steve Timmings, 2003 Ford F350, 2013 Four Wheel Camper Hawk SC
"Our recent favorite would be Lewis & Clark Fort Clatsop Museum and Historical Park, near Astoria, Oregon.  There is a small museum, theater and replica fort where they wintered that we found very informative and worthwhile.  We easily spent four hours there.
I bought a couple of books including one with the combined notes from Lewis and Clark in chronological order.  I read the notes over a couple of days as we proceeded up and around the Olympic Peninsula.
Looping back to the Columbia River, we started back tracking the Lewis & Clark trail up the river.  Highway 30 along the south side of the river is narrow and busy on weekends.  There were places I did not want to meet another RV coming in the opposite direction, but it had interesting falls and vistas.  We continued east until we turned southeast to Boise.  Someday I would like to see the northerly part of their trek.
There was plenty of parking at the Historical Park.  It is easy to find on Fort Clatsop Road.  If you go too far, you are in the Pacific Ocean.  We used our USPS Senior Pass, but admission is $5 daily for ages 16 and over." – Joe Sesto, 2015 Silverado 3500, 2015 Bigfoot 2500 10.6E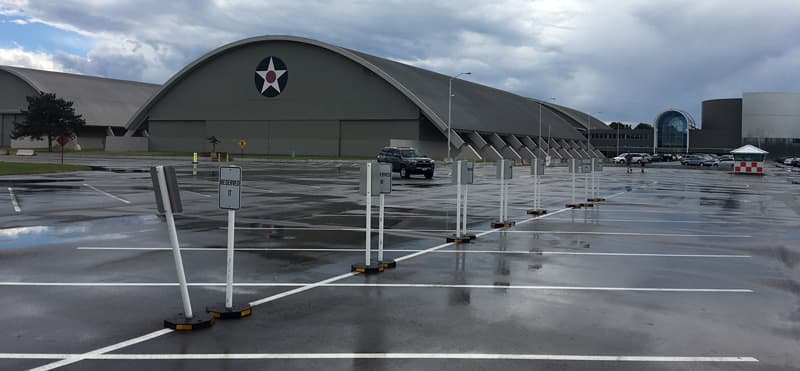 Above: Parking at the National Museum of the United States Air Force
"I recommend the National Museum of the United States Air Force in Dayton, Ohio.  There are acres of parking and admission is free.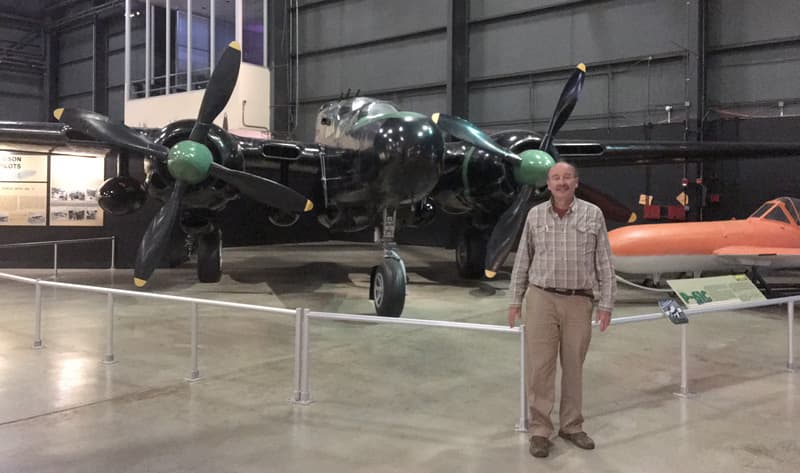 Above: Jim with a P-61 Black Widow Night Fighter
I'm a pilot, so this has to rank at top of my list.  It's a huge museum that requires most of the day to see.  Aviation is covered from the Wright Brothers to space exploration.
Just about every aircraft that has been in the US Air Forces inventory is on display here including bombers, fighters, reconnaissance, missiles, and experimental." – Jim Goodrich, 2006 Chevy 3500, 2008 Lance 1191
"The National Museum of the United States Air Force in Dayton, Ohio has to be at the top of our list!  The four buildings are so large that they can display a B1 bomber inside.
There is everything from WWI and WWII planes to the latest jets.  Also on display are five different space rockets that launched the space vehicles.  As large as they are, they are standing upright inside one of the buildings.
There also is a display of the Space Shuttle.  Another display has every Air Force One plane used to date.  I have been there many times over the years and there is always something new or something I missed.
The best part of the visit is that there is no admission charge!   The funding is by private groups or a person's endowment, even though the museum is on the federal property of Wright-Patterson Air Force Base.
As for parking, there is unlimited parking for RVs of any size up to 45-feet and towing a car – and parking is free!  The museum is located 10 minutes off Interstate 70 and is easy to find." – Bill Mayer, 2005 Ford F350, 2007 Arctic Fox 990
"The most impressive museum we've seen in a long time is the Buffalo Bill Center of the West in Cody, Wyoming.  Even though the museum is named for him, only one area is about Buffalo Bill.  It's a huge complex of multiple museums.
The world class art from The West is very impressive.  There is a huge collection of firearms, a natural history museum from the Yellowstone area, a Plains Indian museum, and more.  It's as well done as any large museum in a city that I've been in anywhere.
Admission is $19 for two days.  There are huge open parking lots with one lot for RVs and trailers.  The complex is much larger than it appears from photos on their website.
The museum is located at 720 Sheridan Ave, Cody, Wyoming." – Connie Westbrook, 2003 Chevy 3500, 1997 Lance Squire 5000
"One of my favorite museums to visit with the camper is the Tallahassee Auto Museum, 6800 Mahan Drive, Tallahassee, FL 32308.  This is a Harvest Host location.  If you're a Harvest Host member, you can stay overnight for free.  The admission cost to the museum is about $15 each for seniors.
This was a non-traditional museum!  Not only did they have a full floor of antique cars, but the top floor had many collections of all types of things!  They had collections of cash registers, brass fans, golf clubs, outboard engines, scooters, motorcycles – and best of all – Batmobiles!  I lose interest in traditional museums, but loved going through this museum based on its vast array of unique collectibles.
To get a great glimpse of this unique museum, and the camping area just off the parking lot, check out my video." – Charles Coushaine, 2001 Ford F350, 2012 Chalet DS116RB
"An interesting museum I have visited is the National Corvette Museum in Bowling Green, Kentucky.  The museum is located at Exit 28 on I-65 in Kentucky.  Over 80 corvettes are on display.  There is plenty of parking and the lots are spacious.
Next to it is the factory where they build corvettes.  Corvette plant tours are currently unavailable.  According to the website, they will resume production in January of 2018. If you set it up properly, you can have your new Corvette available for pick up at the museum." – Michael Suan, 2008 Silverado 2500 HD, 2010 Lance 830
"I went to the Idaho Potato Museum in Blackfoot, Idaho two years ago.  The museum was way more than I expected and was well done.  The staff was very knowledgeable." – George Randall, 2012 Ford F350, 2016 Arctic Fox 865
"I recommend the SPAM Museum in Austin, Minnesota.  There is RV parking in the back." – Pat Patterson, 2008 Ford F350, 2016 Palomino
"G'day folks, like we say in the Ottawa Valley.  We have had three great visits to museums while on camping trips.  These are mainly outdoor natural sites.
The first is Upper Canada Village depicting pioneer life in the 1800s.  The museum staff are dressed in period costumes and live the life of our ancestors.  They raise animals and crops, have a grist mill, a sawmill, cheese factory, woolen mill, bakery, and more.  They sell blankets, bread, and other products made on the premises at the village store.
The second museum was the Algonquin Lumber Museum in Algonquin Provincial Park in north-eastern Ontario near the town of Whitney.  This museum shows the way of life and equipment used by loggers in the early years of North America.
Logs felled in this area were transported by railroad to the Ottawa river and then floated down the river in huge rafts to the town of Wrightsville (now Gatineau, Quebec).  There they were processed or forwarded to various locations including Great Britain, where they were used for ship building.
The third recommendation is the whole area surrounding Drumheller, Alberta, which is a little north and east of Calgary.  This area is home to prehistoric rock formations named hoodoos.  There are whole valleys of these, and the area is rich in dinosaur fossils.  The Royal Tyrrell Museum in Drumheller is great to visit." – John Desjardins, 2007 GMC Sierra 2500HD, 2002 Globetrotter
"I recommend the Castle in the Clouds in Moultonborough, New Hampshire.  It has a great story.
I also recommend the Lane Motor Museum in Nashville.  It all kinds of cars and trucks." – Bill Harrington, 2004 Ford F350, 1997 Sportmans
"I have been to the National Quilt Museum twice and would go again tomorrow.  I am not a quilter, but my wife was and my girlfriend is.  I took them both to see it.  I am so impressed with the art expressed in fabric, the patience, the dedication to craftsmanship and the imagination required to create these masterpieces.
The museum is located at 215 Jefferson Street in Paducah, Kentucky.  Parking was easy in a large open lot about a block from the museum.  The price of admission is reasonable at $11 for adults and $10 for seniors 62 and older.  It is $15 for a guided tour.
We took the guided tour and felt it was worth the additional cost since we learned about the techniques used to make the quilt, the time spent, and maybe where the ideas came from.  The tour guide also pointed out features in the quilt that we probably would have missed otherwise.
Another good thing about this museum is that the exhibits are rotated eight to ten times a year so you can return and expect to see something new." – Eldon Rhodes, 2008 Chevy 3500HD, 2011 Lance 1050
"My favorite museum is the Arabia Steamboat Museum in Kansas City, Kansas.  It's down in an old warehouse district near the Missouri River, and there's plenty of parking.  Barbecue restaurants and markets are nearby, too.
The steamboat Arabia sank in the mid 1850s when it was bound upriver full of trade goods for the Montana territory.  It was quickly covered with silt which preserved everything on the boat in mint condition.  China pieces, beads to trade with the Native Americans, tools, shoes, clothing and textiles, pickled and preserved fruits and jellies, jewelry, leather goods, guns, you name it – it's all there.
Anything from the material culture of the mid-19th century was preserved!  The video about how the boat was discovered and the goods recovered is worth it, too.  They are also working on the recovery of a second steamboat." – Lorraine Schwass, 2009 Dodge Ram, 2013 Four Wheel Camper Hawk
"The Mariposa Museum and History Center at 5119 Jessie Street, Mariposa, California is open seven days a week 10:00am to 4:00pm, except for Christmas, Thanksgiving, and New Years.  It's $5 and kids are free.  The museum is just off Highway 140, which is one of the three ways to enter or exit Yosemite National Park.
The museum has a wide array of exhibits inside and out relating to one of the great gold rushes in our nation.  It has an operational five stamp ore crushing mill and gold panning available.  Check out the website for pictures.
The Mariposa Museum and History Center has been called the best little museum west of the Mississippi by the Smithsonian.
There is a second museum of interest.  The California Mining and Mineral Museum.  It's also the only California state mineral and mining museum.  On display are geological samples from all over the world and a mine shaft exhibit that adults and kids would enjoy.
Camper/trailer parking is at both locations.  Spoiler alert.  I volunteer there." – Mike Wenrich, 2014 Ram 3500, 2015 Northstar 850SC
"Pioneer Village just a short drive off of I-80 near Kearney, Nebraska.  It is a museum of agro-history Americana.  It reminds me of a small-version of the Dearborn museums." – Frank K, 2005 Dodge 3500, 2008 Northstar Arrow
"I recommend the I-80 Iowa Truck Stop Truck museum." – Dennis Thorell, GMC 3500, 2009 Northern Lite 10-2 CDSE
"We really enjoyed the National Historic Trails Interpretive Center located at 1501 North Poplar Street in Casper, Wyoming.  They have currently waived the entrance fee.  There is plenty of parking at this museum.
The museum presents a great overview of the trails that helped settle The West.  There's also a lot of neat things to engage kids." – George and Charlotte Elliott, 2007 Ford F-250, 2007 Lance 845