When we're truck camping, we go to museums when it's raining, hot, or when we can't find anything else to do in a particular area.  The only other time we visit a museum is when they're right there in front of us – say at a National Park's visitors center – or happen upon one in a town.
That's not to say that we don't really enjoy museums.  In our 11-plus years of truck camping we have enjoyed dozens of museums on the road.  There's no better way to enhance your appreciation of a location, culture, or history than a well presented museum.
By far the best museum we have visited on the road was the Corning Museum of Glass in Corning, New York.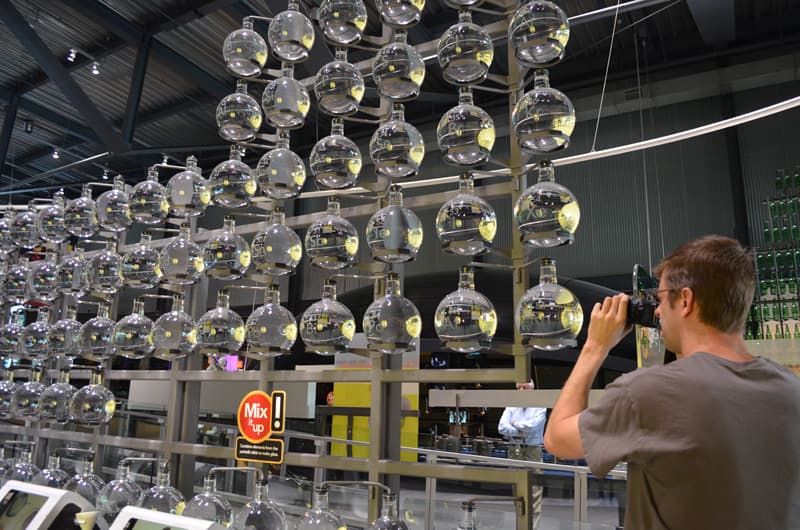 Above: Taking pictures in a glass museum was a real treat.  See the image I took below.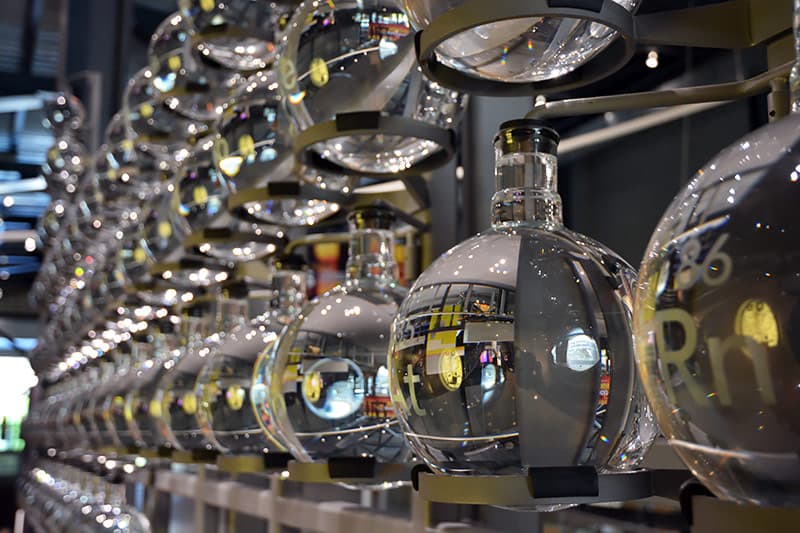 The Corning Museum had been recommended to us by friends and family for years, but the idea of a museum dedicated to glass didn't exactly excite us.  That was a mistake.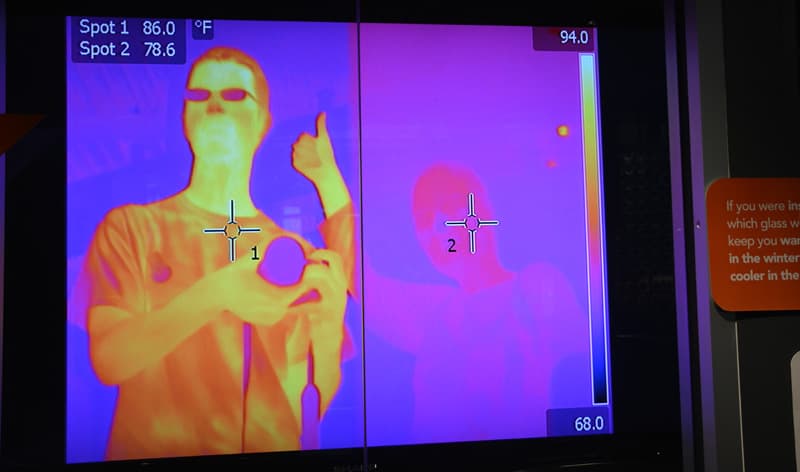 Above: The thermal camera exhibit showing the effect of Low-E glass
The museum has lots of interactive exhibits revolving around the science and history of glass.  For fun, they also have quite a few optical illusion exhibits with an explanation of how that effect is made.  We loved this part of the museum.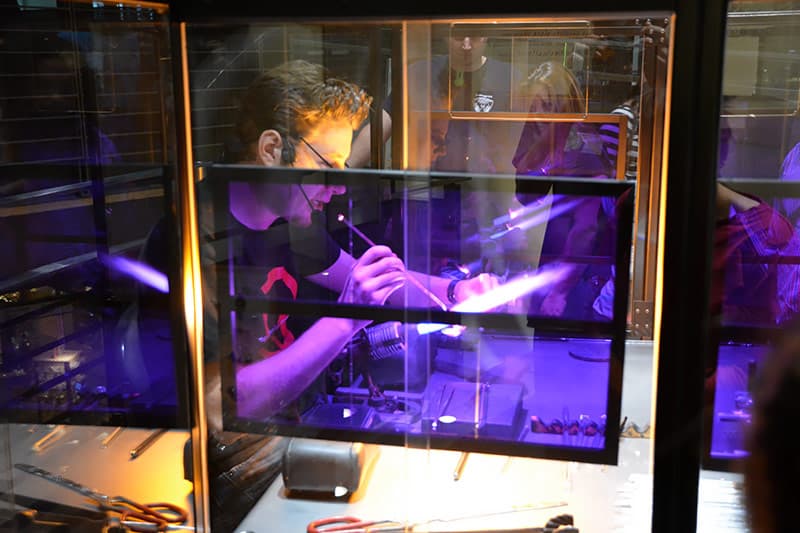 Above: A glass jewelry making demonstration at the Corning Museum
They also had a good number of demonstrations of working with glass including glass blowing and forming.  Some of these were set within the main museum area while others were in an auditorium.  Again the presenters not only dazzle with their glass work, but explain what's happening along the way.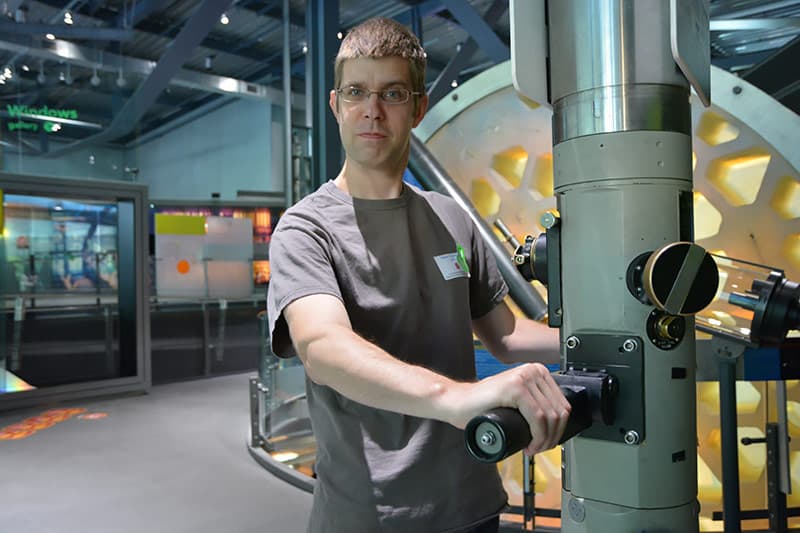 Above: Doesn't everyone want a periscope on their truck camper?
Finally, there are extensive exhibits of glass art and products dating back thousands of years.  The collection of ancient glass goes back 35 centuries and spans the world.
I was particularly fascinated with the Roman glass work.  The paperweight collection was also absolutely stunning.  Who knew glass could be this cool?