Torklift International launches the world's first 3-inch hitch extension for 2017-2019 Ford F-350 trucks.  It's time to ditch the reducer sleeves and load the Torklift Cannon.

One of the biggest challenges at Torklift International is keeping up with the new trucks and their ever-changing designs.  When a new truck is unveiled, Torklift International's team measures, prototypes, designs, develops and tests new versions of its popular tie-down and towing systems.
Fortunately, Torklift International is a fabrication company at its heart.  We have personally witnessed the Torklift team rise to many design and fitment challenges and knock them out of the park.  In fact, they seem to like it.  New truck?  Bring it on.  Fitment problem?  They can fix it.
The latest design challenge was a bit different.  In an unusual move, Ford developed a 3-inch OEM hitch for their 2017-2019 trucks.  This is a non-standard hitch receiver size leaving a gaping hole in the marketplace.
Until now, nobody offered a proper 3-inch extension for these trucks.  Consumers literally had to use reducer sleeves to fit 2-inch and 2.5-inch extensions in the 3-inch hitch.  For ultimate safety and towing comfort, this is less than an ideal.
Enter the Torklift International Cannon Extension; the world's first 3-inch hitch extension for 2017-2019 Ford trucks.  For the back story on this new product, we talked to Jack Kay, President of Torklift International.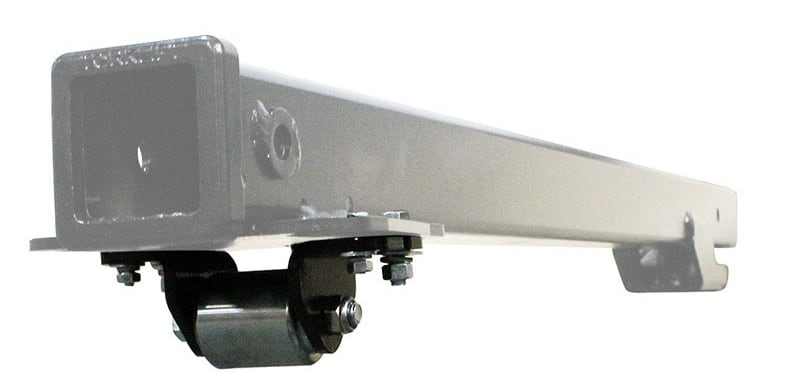 Above: Torklift International Cannon Extension
Why would someone opt to use the Ford OEM 3-inch hitch instead of installing a Torklift SuperHitch or SuperHitch Magnum?
There is no reason why someone with a 2017-2019 Ford F-350 could not go with the Torklift SuperHitch, Torklift Magnum and Torklift Super Truss Extension on a Ford Super Duty truck. Our SuperHitch products are unbeatable and will maximize the towing capabilities of those vehicles.
That stated, not everyone needs the towing capabilities of a Torklift SuperHitch. For example, someone towing an aluminum boat or off-road quads may not need the extreme abilities of the SuperHitch. We developed the Cannon for the person who owns a 2017-2019 Ford F-350, and doesn't need a lot of towing capacity.
Until the debut of the Cannon, there were no 3-inch extensions for the Ford F-350. To adapt existing 2-inch and 2.5-inch receivers, Ford owners have been using reducer sleeves.
Reducer sleeves do not fit tightly and can double or even triple the horizontal and vertical movement, sway and bucking of a towing set-up. This can be hazardous going down the road. For safety, you need an extension that fits tight.
The Cannon is the only extension to safely tow with a 2017-2019 Ford F-350 3-inch OEM hitch. It's based on the patented designs of our SuperTruss extensions and utilizes lateral support chains and a set-bolt system.
As a result of the design, the only way to make the Cannon more locked would be to weld it in. By the time you tighten it, it's essentially part of the factory receiver hitch. That's critical for a comfortable and safe tow. With the Cannon installed, the trailer will not be forcing the truck to counter.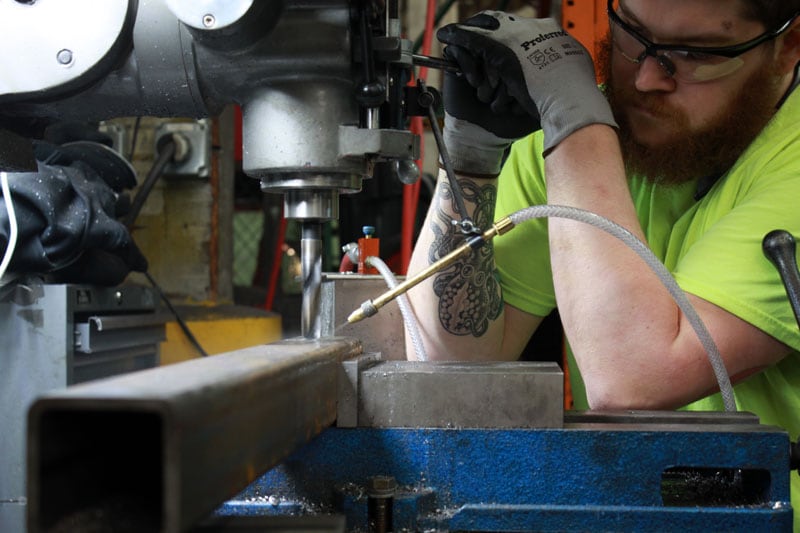 Above: Torklift Combine Manager, Kelson Rees, drills through the tubing of a Cannon extension
What is the Torklift International Cannon made from?
It's made from steel with reinforced internal steel tubing. There is a steel tube inside the outside tube to attain its impressive capacities. As a side note, the actual capacity of the Cannon extension exceeds what we rated it for.
What is the rating?
The Cannon is rated up to 7,200 pounds with 720-pounds of tongue weight with a weight distribution system.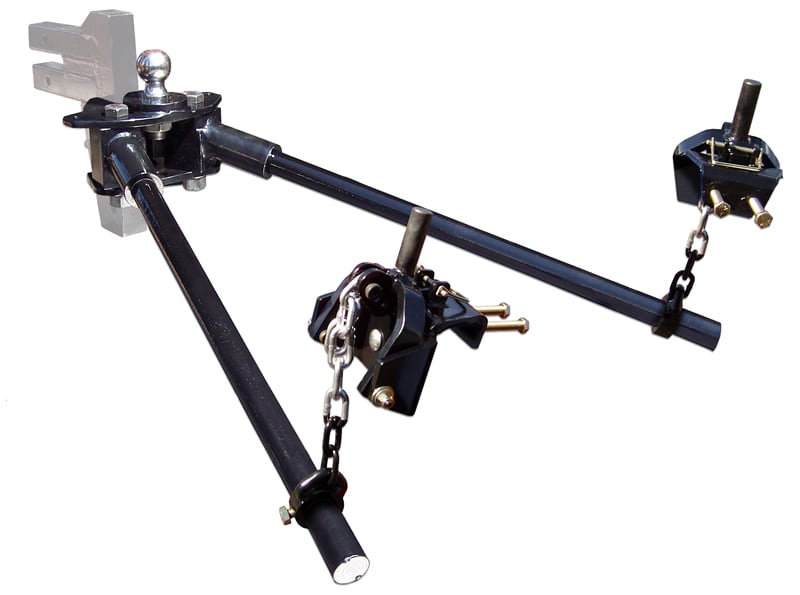 Above: The Torklift Everest Weight Distribution System
What weight distribution system do you recommend for the Cannon?
We are an American manufacturer and make our weight distribution system with a lot of US-sourced material. We recommend that you get a weight distribution system that is manufactured in America.
From a technical perspective, you should run a weight distribution system that is 20-percent higher rated than what you are planning on using it for. Also make sure the person who sets up your weight distribution system understands how to set-up a weight distribution system. Improper weight distribution set-ups are one of the biggest issues with towing.
Tell us about the testing you conducted during product development.
During our testing we destroyed several 3-inch Ford Super-Duty receivers. Through that testing we know exactly what the Ford hitch is capable of with different extension lengths. Let's just say that the Ford 3-inch receiver is the weak link in a Cannon set-up.

The Cannon is available in 36, 42 and 48 inches. How does a customer know what length to purchase?
Customers should measure from the face of the factory receiver to the face or end of the extension they want to run. 36, 42 and 48-inches are the most common extension lengths we offer with our SuperTruss line.
Tell us about the lateral support safety chains and what they accomplish in a Cannon set-up.
The Cannon lateral support safety chains are the same lateral support safety chains we supply with our SuperTruss extensions. By law you are required to have chains that go from the trailer to the main receiver platform of your truck. I see a lot of people not running their safety chains all the way to the receiver hitch on the truck when using an extension. This is illegal in a lot of states and provinces.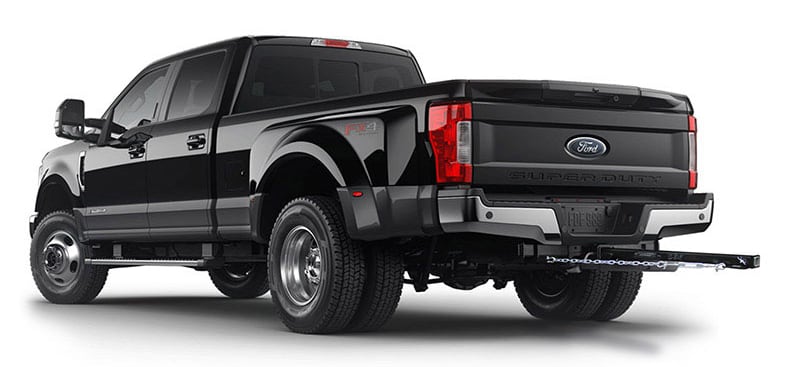 Is the Cannon a product that customers can install themselves?
Absolutely. The Cannon is designed as a do-it-yourself application. There is literally one bolt on each side. The two collars accept the safety chains that clamp on the factory receiver. Slide it in, put the pin in and tighten up the chains.
There's a dual set bolt system that locks the Cannon into the receiver. That locks the Cannon in to eliminate vertical movement. Lateral movement is eliminated with the chains. The Cannon takes under 30-minutes on the first set up. After that it is just a few minutes to slide it in and go.
Some people might have given up their tools when they graduated into retirement. For those folks we have 3,000 dealers nationwide.
What is the weight of the Cannon?
The weight of the 36-inch, 42-inch and 48-inch Cannon with the chains and set bolt system is 71-pounds, 76.5-pounds, and 81-pounds respectively.
What is the MSRP for the Cannon system in its different lengths?
The MSRP of the 36-inch, 42-inch and 48-inch Cannon with the chains and set bolt system is $399.99.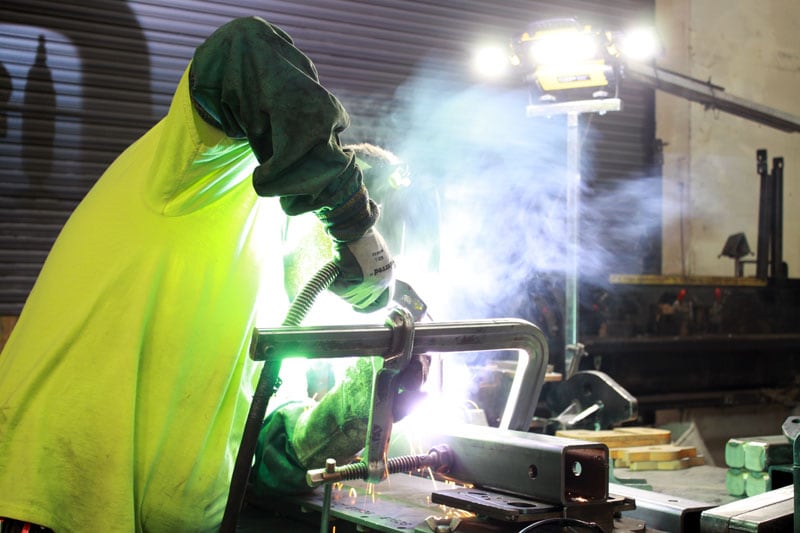 Above: Torklift Combine Manager, Kelson Rees, welds components of the Cannon Ford hitch extension
Is the Cannon made in the USA at Torklift International?
The Cannon is made here at the Torklift factory in Washington State. Ninety-eight percent of everything we're doing is sourced in the United States. We are just like every other manufacturer in that not everything can be sourced domestically.
We have been reading about other companies moving their tow product manufacturing to other countries. By sourcing our materials in the United States and employing people at Torklift International, we are building homes for people in the United States.
We are always looking for ways to bring even more manufacturing in-house and further improve our efficiency. As I like to say, we are constructively discontent. It doesn't matter how good we get, there is always room to improve.
Is the Cannon currently available?
Yes. If anyone has a problem getting one, they can call us at 800-246-8132. We are here to help.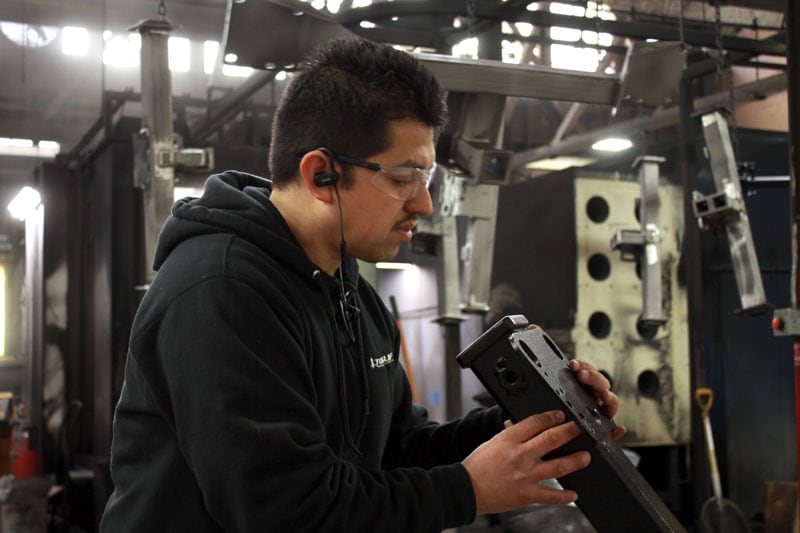 Above: Production Manager, Gilbert DeDios, inspects the quality of a Cannon extension fresh off the powder coat line
What is the warranty for the Torklift Cannon?
The Cannon comes with Torklift International's Legendary Lifetime Warranty. And that's a warranty from a company that's been family owned for 43-years.
In June of 2018 you stated, "While the local price of steel and aluminum has gone up 55 percent, Torklift has absorbed the majority of that increase." Has the tariff and metal price situation changed since then?
Before tariffs were a buzz-word in the media, we were seeing 100-percent price increases in steel and aluminum from the domestic mills we work with. It's all about supply and demand. We actually never had issues with tariffs because we don't buy our steel outside the USA.
For example, when the new tax reform gave incentives to businesses to buy new equipment, it created a huge demand for metal and sent steel and aluminum prices through the roof.
Due to the red hot US economy, we had already seen dramatic steel and aluminum prices – even before the tariffs were implemented. The domestic mills were already contacting us about supply and demand issues and warning us about shortages and price increases.
Since last summer we have seen a slight moderation in metal costs. Prices went up and stayed there. We see them staying there for the near future.
From here metal prices are going to be driven by domestic demand for products. If the economy cools, prices will go down. If it heats up, prices will go up. Change is inevitable and it is challenging. We live in era of disruption. We look at this as an opportunity.
Should we be looking for more Torklift International announcements in 2019?
Yes. Stay tuned for many more products from Torklift International this year. And you will see them here first in Truck Camper Magazine.
For more information about towing from Torklift International, visit their website at torklift.com.  Click here to request a free towing brochure.