Torklift International has debuted a 30,000 pound rated receiver hitch; the SuperHitch Magnum 30K.  The new hitch has been developed for new trucks, including the 2014 Dodge Ram which offers up to 30,000 pounds of towing capability.
Here's the product introduction video from Torklift International:
"As the new trucks are coming out with increased towing capacities, it's important for those trucks to have a strong hitch," stated Jay Taylor, General Manager for Torklift International.  "With these increased capacities, safety is top of mind.  With this 30K hitch you know you never have to be concerned about hitch failure."

The SuperHitch Magnum 30K has been designed for towing large toy haulers, horse trailers, car trailers, and heavy duty construction equipment.  It uses Torklift International's dual receiver design and dual shield welding and is pre-drilled for Torklift tie-downs.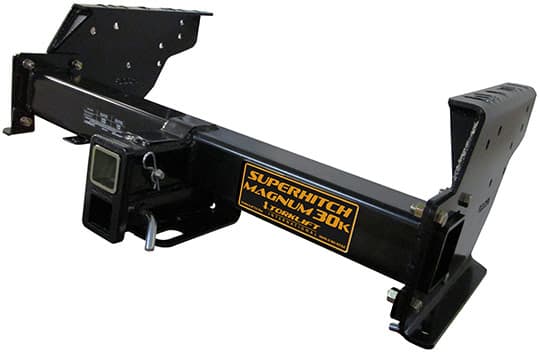 Torklift International had the SuperHitch Magnum 30K independently certified to SAW J684 testing standards.  From this testing, Torklift International has rated the new SuperHitch Magnum 30K at 3,000 pounds tongue weight and 30,000 pounds pull with weight distribution, and 20,000 pounds pull and 2,500 pounds tongue weight carrying.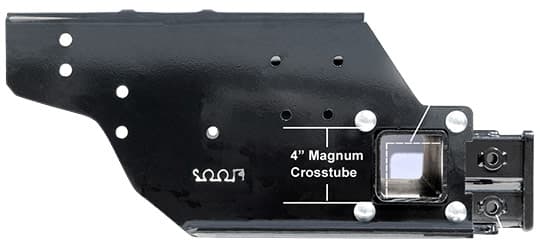 The SuperHitch Magnum 30K is made in the USA and covered by Torklift International's Lifetime Warranty.  For more information including a truck specific application guide, click here.