Current Lance Camper owners might read that and wonder if their laminations were not properly cured.
Our laminated products have always been properly cured, but our new equipment and building allows us to take that process to an even higher level. Our laminated products were always exceptionally strong, but we are now using industry-leading lamination equipment and processes for the best possible results.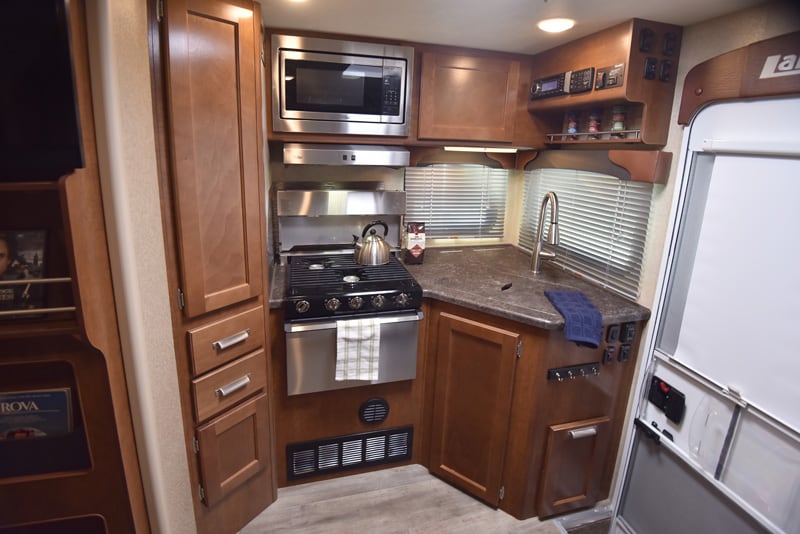 Above: Lite Ply cabinet construction in a Lance 975 Camper
In the 2018 updates you stated, "We are looking at upgrades to the materials we're currently using.  The new materials are stronger and lighter and have similar characteristics to Azdel and Lite Ply." Have you changed materials for 2019?
We have been experimenting and testing alternative products to Azdel and Lite Ply. We have learned that Azdel is superior to the other currently available materials. Lite Ply also remains our material of choice.
Is Lance Camper announcing any new models, or discontinuing any models for 2019?
We are not adding or discontinuing any truck camper models at this time. We are working on some new things that should debut in early June or July.
For 2018, the big truck camper initiative at Lance Campers was redesigning the entire truck camper line-up for the aluminum-bodied 2017 Ford Super Duty trucks. What is the truck camper initiative for 2019?
Our main focus has been getting the new building up and running. We bought it two years ago in November. A lot of time has been taken to design the new facility and moving the production lines.
As stated, lamination is moving and we are redesigning the cabinet shop. We are adding CNC in the cabinet shop and lengthening the line. Then there will be improvements on the manufacturing side to improve quality where we can. New products haven't been our focus. We have focused more on product details and quality.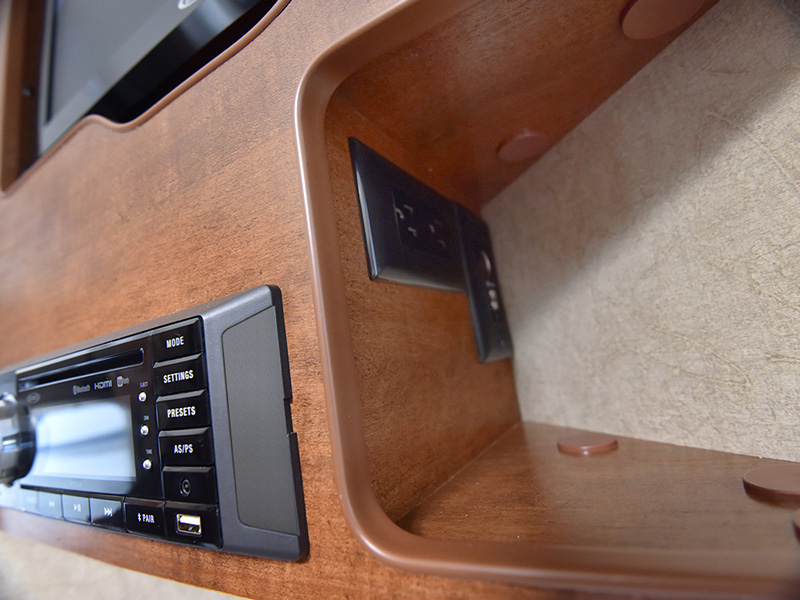 Above: Hand-glued U-channel on cabinetry edges, Lance 650 pictured above
Can you give us a specific example?
One example is our cabinetry. Years ago we built cabinets with rigid plastic to protect the openings. Then we went to CNC cut Lite Ply. The CNC cut Lite Ply was precise and clean, so we stopped using the protective edges.
For 2019, we are going back to protecting the cabinetry edge openings by implementing a hand-glued U-channel on the CNC-cut cabinetry edges. It's a huge improvement for the long term protection of the cabinets.
The last all-new truck camper Lance Camper debuted was the Lance 650 in the fall of 2015. The attention to detail and quality is extremely appreciated, but why haven't we seen any new model debuts?
Two years ago we were going to come out with two all-new truck camper models, but we didn't know where they were going to fit in the market. The new models were ready for production, but the market has to be right.
We have been focused on fine details and making numerous refinements throughout our product lines. When we get a good floor plan that works and sells well in the marketplace, we continue to make it better.
Quality is always number one. You don't want to buy something that is going to fail. The refinements in areas you don't see are an important strength of our products. Our truss system is lighter and stronger, so it will withstand the abuse a truck camper takes. Our Plug-and-Play wire harness is huge. Our competitors are still using wire nuts and scotch locks.