For 2019, Lance Camper is changing to an all-new Happijac jack design, EternaBond roofs, Torklift ultraSTEPglow and Revolution steps, floating truck bed bumpers, grey TPO nose caps, a new decor, and has a long list of updates and refinements.  The REV Group investments are really starting to kick in.

Perhaps the biggest truck camper industry story of 2018 happened in the second week of the year.  On January 12th, 2018, REV Group acquired Lance Camper.  The news sent shock waves through the greater RV marketplace and had many of us asking questions about the direction the Lancaster, California company would be taking.
Less than a month later, Jack Cole, Vice President of Lance Camper, went on the record and answered every question we asked about the REV Group acquisition and the impact it would bring.  In a nutshell, Jack explained that the management team would stay in place, the company would remain in California, the established dealer network would continue, and that truck campers were a top priority moving forward.
Jack concluded by stating, "Everything is going to be okay.  I mean that sincerely.  We put a lot of thought into what we have done, just as we put a lot of thought into our business.  We want it to continue to shine as we move into the future.  We have set Lance Campers on a good path with a great company."
For the following seven months, there was little news out of Lance Camper.  No new camper announcements, no model year teases, no truck camper related press releases – nothing.  To be fair, it's not unusual for truck camper companies to go quiet for months at a time, but we were naturally curious about what was going on after the acquisition.  Was everything going to plan at Lance?
At the Elkhart Open House this past September, Jack arranged an in-person interview for us with Tim Sullivan, CEO of REV Group.  This was our first time meeting Tim, and we were thrilled to get the chance to get his perspective on Lance Camper and truck campers in general.  Never mind that the interview happened in a Lance travel trailer.  You don't need to know that.
During the interview, Tim affirmed REV Group's commitment to Lance truck campers, explained REV Group's ability to provide Lance with cost savings and purchasing power, and expressed his vision to double the size of the company.  By far the most striking comment from our conversation with Tim was his stance on safety and quality.  He stated, "The lack of attention to safety and quality in the RV industry is going to separate us from the herd.  We are going to lead with quality and safety."
When Tim stepped out of the Lance trailer, Gary Conley stepped in to give us the 2019 Lance Camper updates.  Foremost on our minds was a report on how the REV Group acquisition was impacting Lance Camper on the ground floor.  Jack and Tim had assured us that, "Everything is going to be okay" but Gary's 2019 updates are where the rubber meets the road.
Enough of the big picture talking points.  Put the corporate perspective on pause.  What's going on at the Lance Camper factory, and what will we see at Lance dealers for 2019?  Let's find out.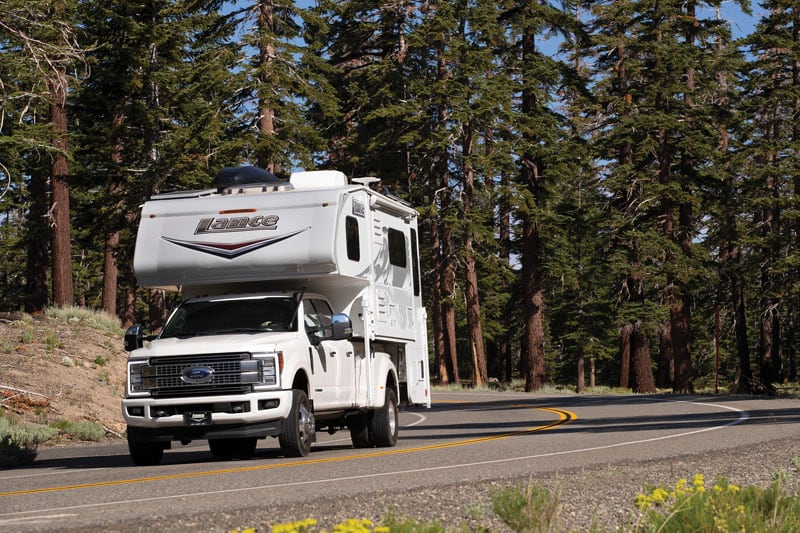 Above: A 2019 Lance 1172.  All photos in this article are courtesy of Lance Campers
In 2017, Lance Camper purchased a 61,000 square-foot building to move lamination and CNC operations out of the main production plant and then expand those capacities. Early estimates predicted the new building would increase production by 25 to 30 percent. How has the new building impacted Lance Camper production?
We started to build product in the new building in early September. The building should be 100-percent running in October with all-new equipment including glue coat applicators, CNC routers, and CNC chop saws.
The building will have two continuous flow lamination lines with two glue coaters and three pinch rollers. Following the lamination equipment, we have multiple CNC machines.
The new building is also climate controlled and dust controlled. Everything in the new facility is better, more efficient, and state-of-the-art adding up to significant improvements to Lance Camper product quality.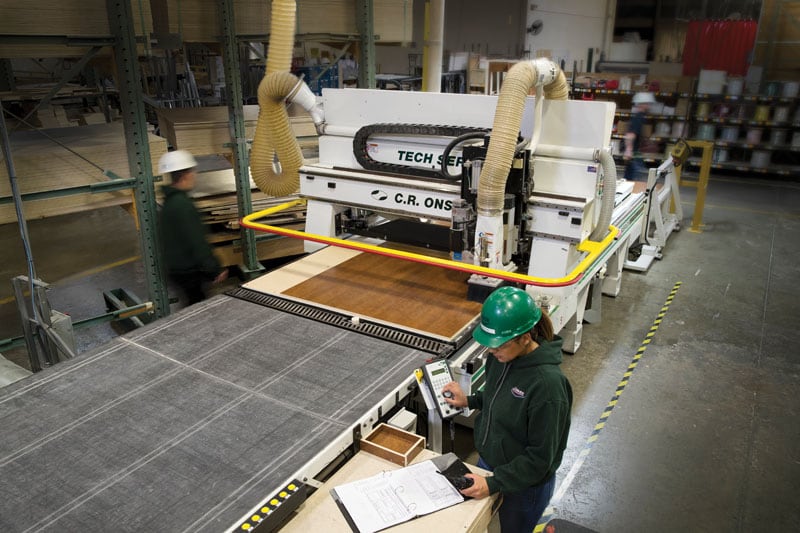 How does the new building and equipment add up to improved product quality?
With the size and capacity of the new facility and equipment, we are getting 100-percent glue coverage, superior pinch roll performance, and – most importantly – the time to allow laminated components to fully cure.
When you laminate, cure time is very important. If lamination adhesive isn't fully set between the substrate and fiberglass, the lamination will not be as strong. The increased capacity of our new lamination facility allows us to rack laminated walls and components until they are 100-percent cured. That's a big improvement in product quality.