Of course the SS-550 has a lot of the same features as our other 2014 pop-up truck campers including the new for 2014 Rieco-Titan electric roof lift system with optional wireless key fob remote, our new lower profile one-piece vacuum bonded pebble fiberglass roof, one piece seamless sidewalls, 55" one-piece entry door, new shore power cord with LED indicator, the new power port for convenient battery trickle charging, and standard battery disconnect.  The SS-550 is an all-new camper with a lot of brand new 2014 upgrades and features.
Another great thing about designing the SS-550 fresh from the ground up was being able to design the camper around a hot water heater and outside shower.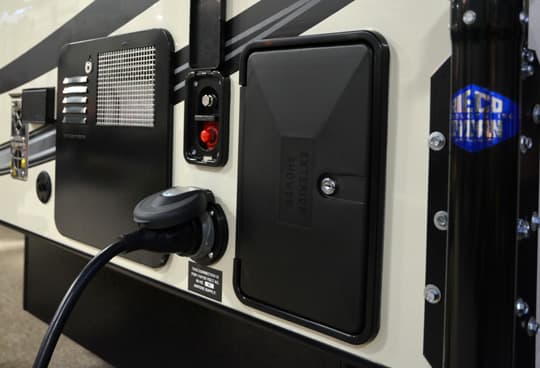 Above: The exterior shower is on the driver's side of the Palomino SS-550
TCM: The hot water heater and outside shower?
Pat: Yes.  Previously, our smaller pop-up truck camper models did not have room to incorporate a hot water heater or outside shower.  This was often a criticism we heard from customers.
When we started the design of the SS-550, the hot water heater and the outside shower were a requirement.  In a way, we designed the camper around the hot water heater system.  We always start with crazy brainstorming sessions to figure out what we want in a new camper.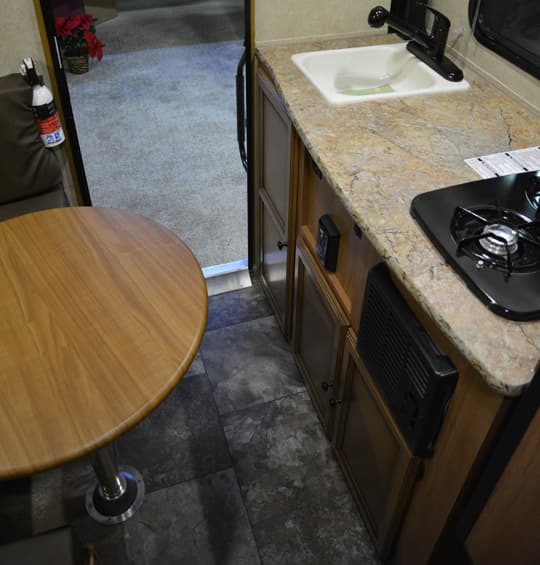 Above: The floor space of the Palomino SS-550
TCM: What else was mentioned during the crazy brainstorming sessions for the SS-550?
Pat: As I already said, we wanted a smaller floor plan that would fit on super short bed trucks with crew cabs.  That meant a seven foot floor, which is not a lot of space.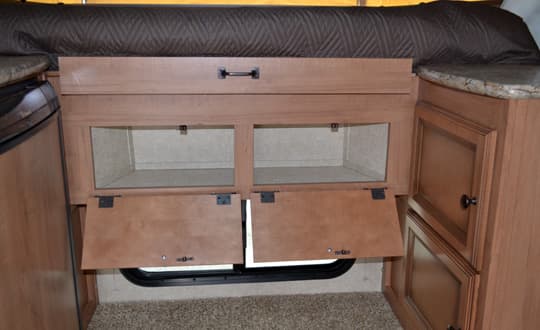 Above: Storage under the bed area
During our brainstorming, we challenged ourselves on what we could do to maximize a camper with a seven foot floor.

Above: Storage in the Palomino SS-550
That's when we came up with the north-south cabover and footlocker storage on both sides of the bed.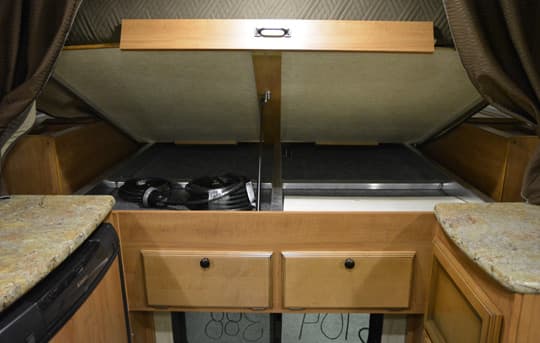 Above: Under bed storage the Palomino SS-550
TCM: Is there also storage under the bed?
Pat: Yes, all Palomino pop-up truck campers feature under bed storage.