That being said, some of the best camping places in Guatemala and even in Mexico are off the beaten path.  Take the beautiful hot springs of Fuentes Georginas in the highlands of Guatemala.  The springs are located high in the mountains and the only road up there is a one-lane farm road.  Even in our truck camper we had a difficult time getting up there, especially with farmer's trucks coming down the mountain.  Our dually being as wide as it is, it took a lot of effort to get up there.  But once you get there, that's all forgotten!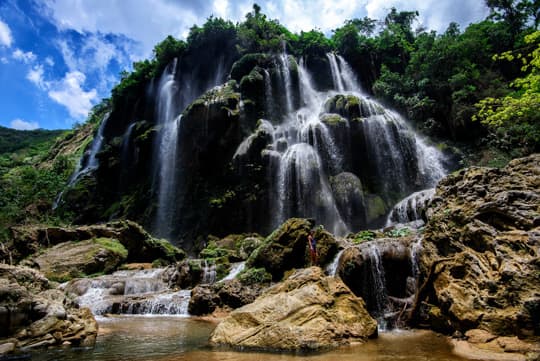 Above: The waterfalls of El Aguacero, southern Mexico
Another example is the waterfalls of El Aguacero down in southern Mexico.  These are the most beautiful waterfalls we visited on the entire trip, which is saying a lot since Costa Rica and Panama have some beautiful waterfalls.  But, to reach El Aguacero, you must drive a one-lane dirt road into the mountains.  Again, nothing we would dream of doing in any other RV type.
And, of course, there are the many beaches.  Having a truck camper on top of a four-wheel drive truck gives you easy beach access.  Truck campers are the way to go.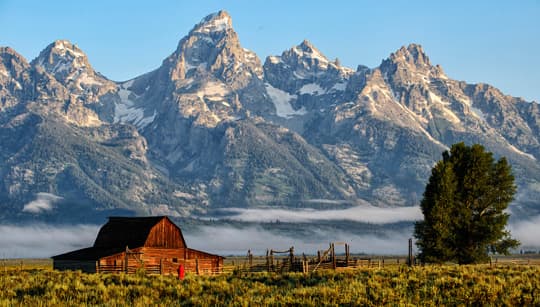 Above: Grand Teton National Park, Wyoming
TCM: What have you been doing since you returned from Central America?
Jorn: We crossed back into the United States this past June and traveled up to Alaska through the Rockies.  We have spent the month of August and part of September up in Hyder, Alaska to photograph the bears and wolves that come to feast on the chum and pink salmon runs.
Above: In August and early September, Jorn photographed bears in Hyder, Alaska
We'll be heading back down to the lower 48 via the Canadian Rockies and plan on spending fall in the Yellowstone and Grand Teton area to witness and photograph the fall colors and the mating season of the elk, buffalo and moose.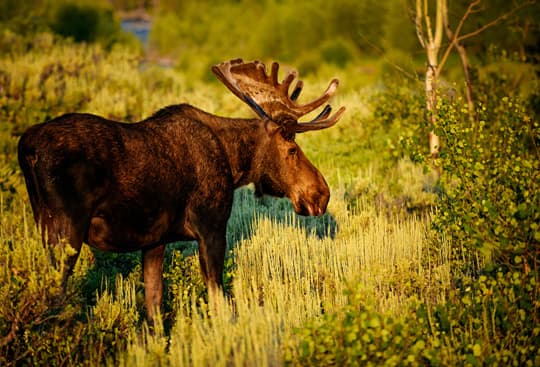 Above: Moose in Grand Teton National Park, Wyoming
After that, we'll either settle down and start looking for a job, or extend our road trip with a few months and head down into Mexico's Baja peninsula, which we skipped on our five month road trip last winter.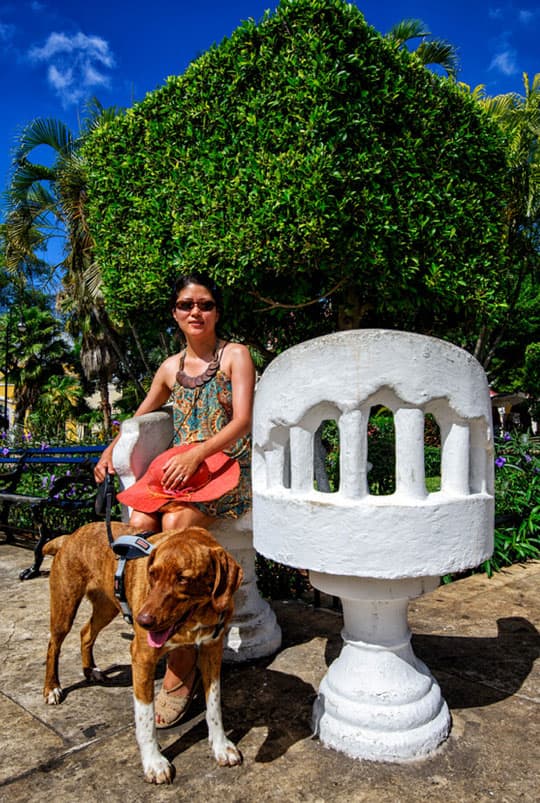 Above: Haichong with Sophie, their dog, in Merida, Mexico
TCM: Are you seriously thinking of ending your adventure, setting down, and getting jobs again?
Jorn: Well, once you start traveling, it's hard to stop.  As you meet other full-timers who are traveling around the world in their campers, you realize there's so much more to see and so little time to do it.
We definitely want to stop traveling before we run out of money, but we also don't want to stop if we can afford to travel more.  So, our plans change on a regular basis.  In fact, we don't even make many plans.
The idea of spending the coming winter in the Baja came from my wife.  Just a week ago, she thought out loud, "Do we have to settle down now?  What if we try hard not to spend too much and go into the Baja?"  Who am I to argue with that?