Twenty-three experienced truck campers reveal Death Valley's challenging off-road opportunities, unique wildlife encounters, breathtaking trails, and free boondock spots and campgrounds.  Bring your camera, and pack plenty of water.

It's been been twelve years since our first and only visit to Death Valley. We were four months into our first truck camping trip and every park and trail was new and exciting. Angela and I often talk about, "first trip" like it was something magical – and it was.
Well, you can't go somewhere for the first time if you've already been there. That initial rush of wonder is spent. Been there, done that. Why go back – right?
To quote Angie Scott and Robert and Cathy Fournier, "Pupfish!"
We visited Death Valley and didn't even know about the Pupfish. Unique to the park and an endangered species, Pupfish only exist in Death Valley's Salt Creek and Cottonball Marsh. The fish average 1.5-inches in length and can live in 116-degree Fahrenheit water that's four-times as salty as other fish could tolerate.
What? Now we've got to to back to Death Valley to see these little hot and salty survivors. And that's just the beginning of what we seem to have missed.
Thank you Truck Camper Magazine readers for putting Death Valley back on our must-see bucket list. The next time someone says, "Been there, done that" I'm going to say, "Pupfish!"
Robert and Cathy Fournier
2013 Chevy Silverado 3500
2014 Northstar Igloo 9.5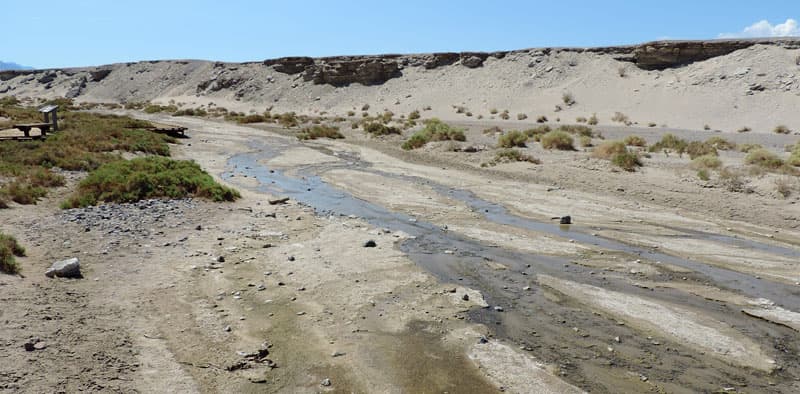 Above: The Salt Creek interpretive trail
Pupfish! I imagined Death Valley to be an arid wasteland devoid of life. I didn't expect to find a tiny stream flowing in the valley floor teaming with these rare fish. You could even see them mating. Go on the Salt Creek interpretive trail to see them. It is a short hike that is partly on a boardwalk.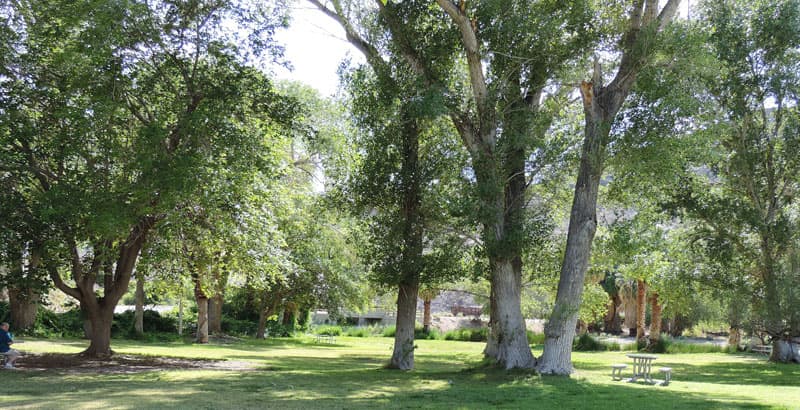 Above: Cool grassy oasis at Historic Scotty's Castle
Historic Scotty's Castle is a colorful oasis. It's a cool place to visit and walk through the mansion and grounds with a character impersonation of Scotty.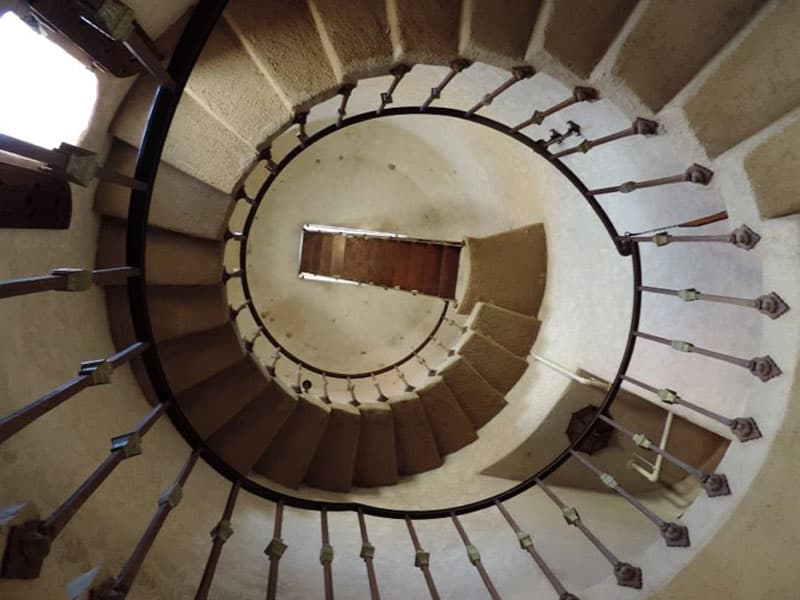 Above: The staircase in Scotty's Castle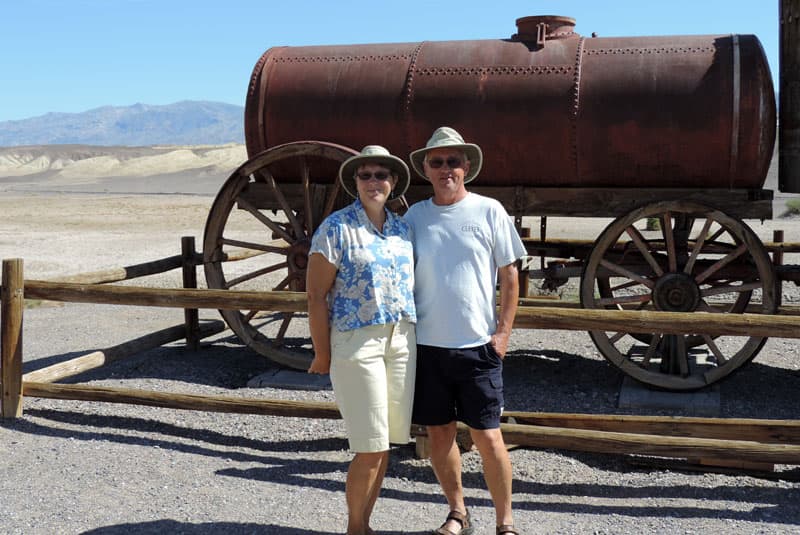 Above: Cathy and Bob at the 20 Mule Team Wagons
A third place is Harmony Borax Works Interpretive trail. Remember 20 Mule Team Borax commercials as a kid? It's a very informative trail.