Twenty-three experienced truck campers reveal Death Valley's challenging off-road opportunities, unique wildlife encounters, breathtaking trails, and free boondock spots and campgrounds.  Bring your camera, and pack plenty of water.

It's been been twelve years since our first and only visit to Death Valley. We were four months into our first truck camping trip and every park and trail was new and exciting. Angela and I often talk about, "first trip" like it was something magical – and it was.
Well, you can't go somewhere for the first time if you've already been there. That initial rush of wonder is spent. Been there, done that. Why go back – right?
To quote Angie Scott and Robert and Cathy Fournier, "Pupfish!"
We visited Death Valley and didn't even know about the Pupfish. Unique to the park and an endangered species, Pupfish only exist in Death Valley's Salt Creek and Cottonball Marsh. The fish average 1.5-inches in length and can live in 116-degree Fahrenheit water that's four-times as salty as other fish could tolerate.
What? Now we've got to to back to Death Valley to see these little hot and salty survivors. And that's just the beginning of what we seem to have missed.
Thank you Truck Camper Magazine readers for putting Death Valley back on our must-see bucket list. The next time someone says, "Been there, done that" I'm going to say, "Pupfish!"
Robert and Cathy Fournier
2013 Chevy Silverado 3500
2014 Northstar Igloo 9.5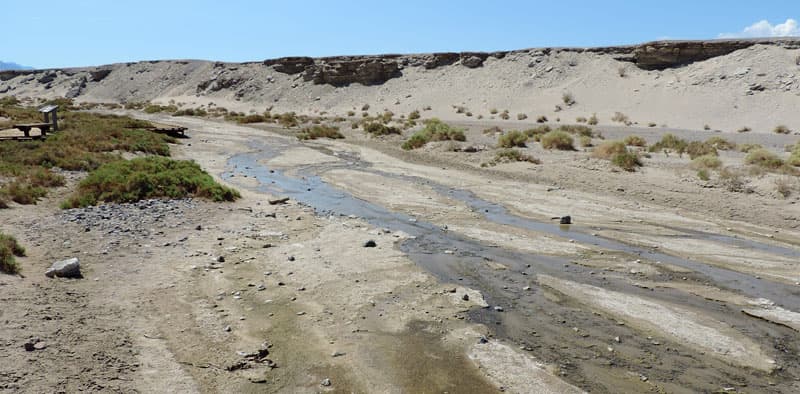 Above: The Salt Creek interpretive trail
Pupfish! I imagined Death Valley to be an arid wasteland devoid of life. I didn't expect to find a tiny stream flowing in the valley floor teaming with these rare fish. You could even see them mating. Go on the Salt Creek interpretive trail to see them. It is a short hike that is partly on a boardwalk.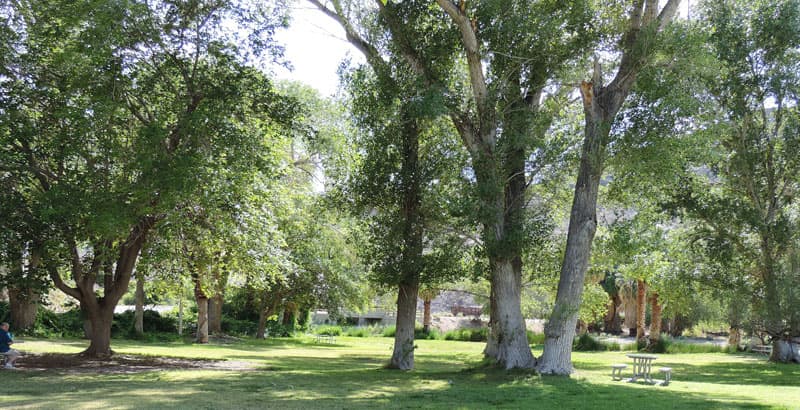 Above: Cool grassy oasis at Historic Scotty's Castle
Historic Scotty's Castle is a colorful oasis. It's a cool place to visit and walk through the mansion and grounds with a character impersonation of Scotty.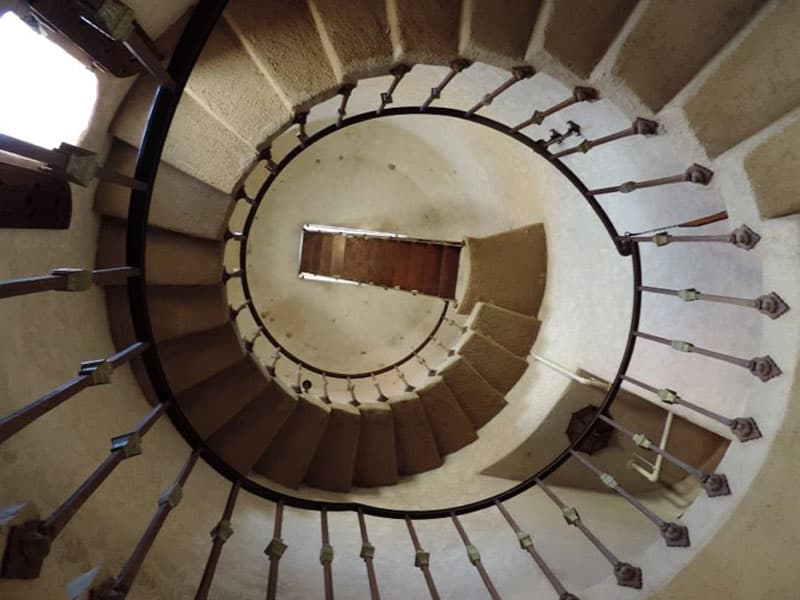 Above: The staircase in Scotty's Castle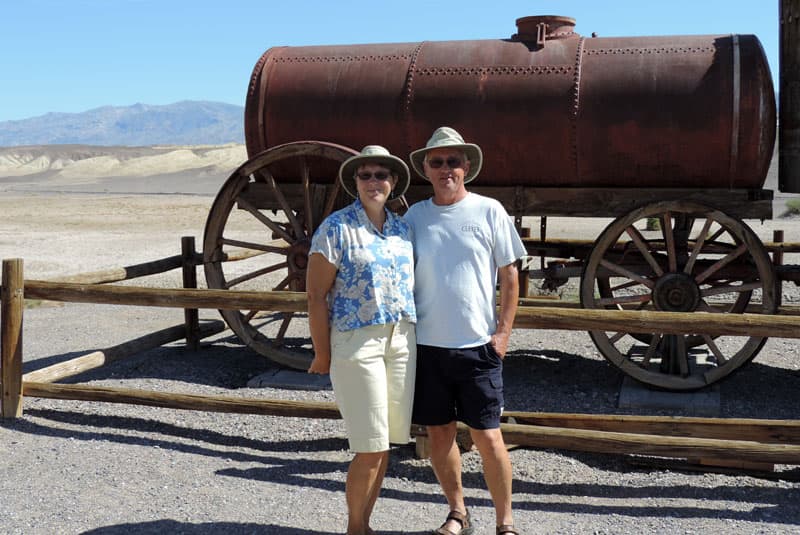 Above: Cathy and Bob at the 20 Mule Team Wagons
A third place is Harmony Borax Works Interpretive trail. Remember 20 Mule Team Borax commercials as a kid? It's a very informative trail.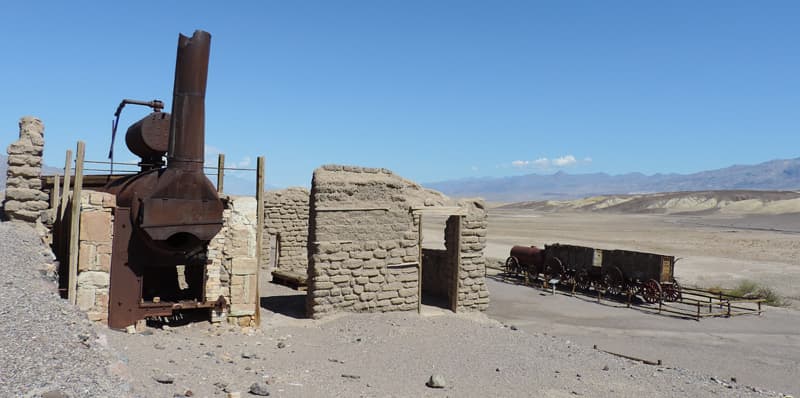 Above: 20 Mule Team Wagons and Refinery
We stayed at Furnace Creek Campground the first night. We paid half price with the America the Beautiful interagency senior pass. It was 96 degrees at dusk, but a sudden wind picked up and pulled up a neighboring dining tarp.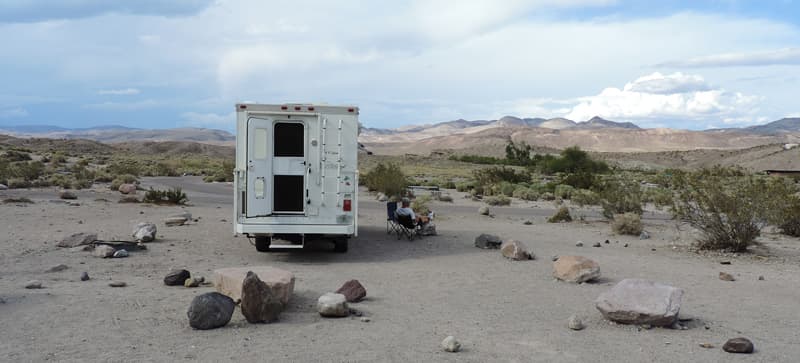 Above: Camping at Mesquite Springs Campground
The second night we stayed at Mesquite Springs Campground which was also half price. There was only one other camper there that night.
Lots of good water is a must. You might want a chilly pad, or two cooling cloths. Plus, have ice cream in your refrigerator.
Editor's Note: We had to look up chilly pads as we had not heard of them before. Chilly Pads are special towels made by Frogg Toggs designed to keep you cool. For anyone who camps in hot weather off-grid, they could be very useful.
Angie Scott
2014 Chevy Silverado 3500
2016 Northern Lite 8-11Q Special Edition
It's hard to pick just one best place in Death Valley. There are too many natural wonders to choose from throughout the entire park; Artist's Drive, Badwater Basin, Mesquite Flat Sand Dunes, and the Salt Creek pupfish to name a few.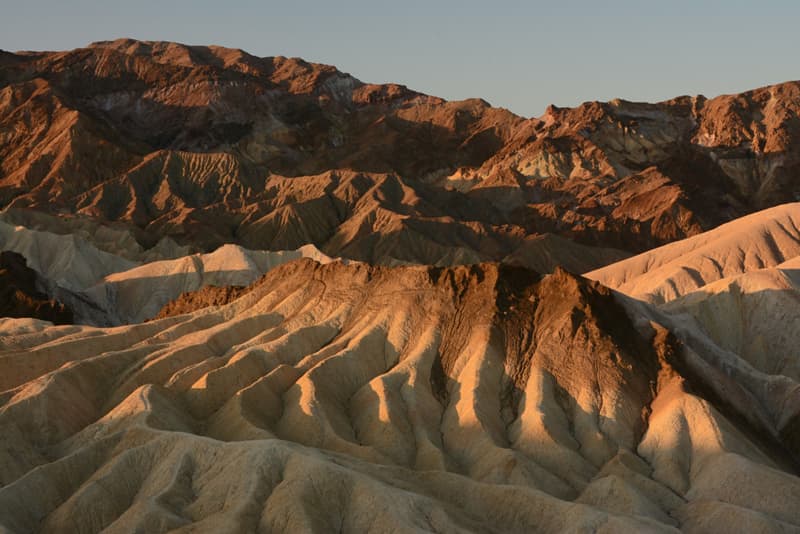 Above: Zabriske's Point, many layers of multi colored rocks and landscape
Being a photographer, my vote goes to a sunrise shot at Zabriske's Point. I was so wowed by the whole experience! Everywhere I looked, there was another photo opportunity with the the shadows, the colors, and the geology. It's all gorgeous! We weren't able to get to The Racetrack. We are saving that for our next trip to Death Valley.
Artists Drive is worth the effort if you can get there either early or late in the day, for color. Near the park's western entrance is a place called Father Crowley Vista Point (aka Star Wars Canyon). We stopped for a break on our way out of Death Valley.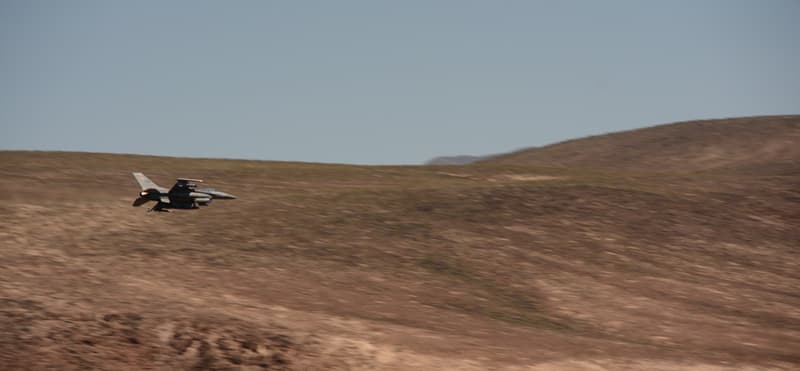 Above: Jet airplane flying at Fowlers Point
Camera in hand, I was taking shots of the mineral rich canyon walls when – much to my surprise – two military jets came streaming by very close to eye level. Remember, this is a canyon! It was amazing to see these jets so close. They flew by a couple more times so I was able to get a few pictures.
Our first hike was Mosaic Canyon trail which is very close to Stove Pipe Wells campground. It's moderate hiking and it can be one to four miles. It's got red-rimmed canyon walls, and it is a nice introductory hike to Death Valley.
We stayed at Stovepipe Wells for our first night, which is off Highway 190 near the center of the park. It was a giant parking lot in the middle of the desert.  We headed up to Wildrose Campground and did a short two mile hike near the campground.  It was an easy walk, a few wildflowers were in bloom, and there were wild burros roaming around.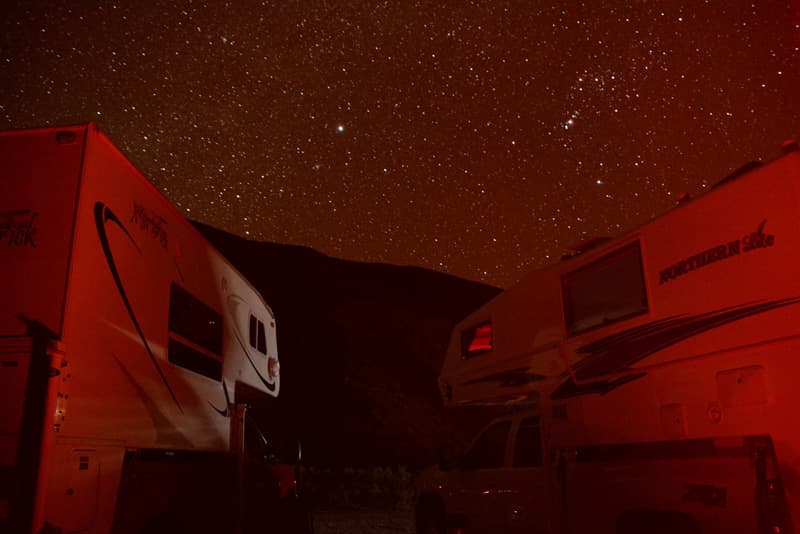 Above: Wildrose Campground
The second night we stayed at Wildrose Campground, which was the only higher elevation campground open because of snow. It's on Emigrant Canyon Road, elevation 9,064 feet. It is a first come, first serve, no fee campground.
The next day we drove down the mountain and went to Mesquite Flat Sand Dunes.  We hiked with and listened to a ranger led walk then went off on our own. Hiking on sand is not easy so we decided not to climb the dune.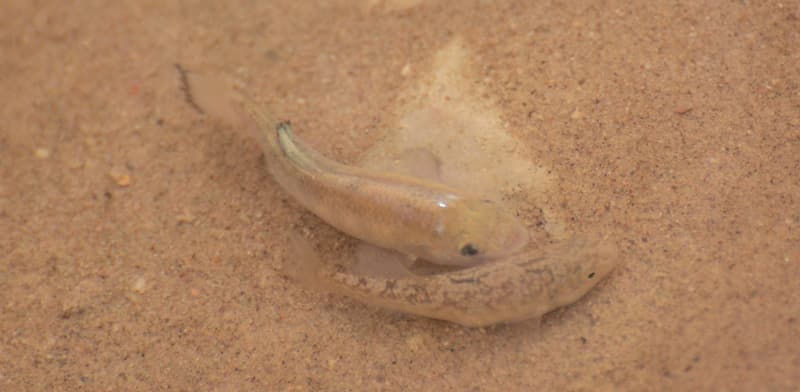 Next was the Salt Creek Trail, located off Highway 190. This is an interpretive walk with the possibility of seeing live pupfish, which we did. Pupfish are found nowhere else in the world!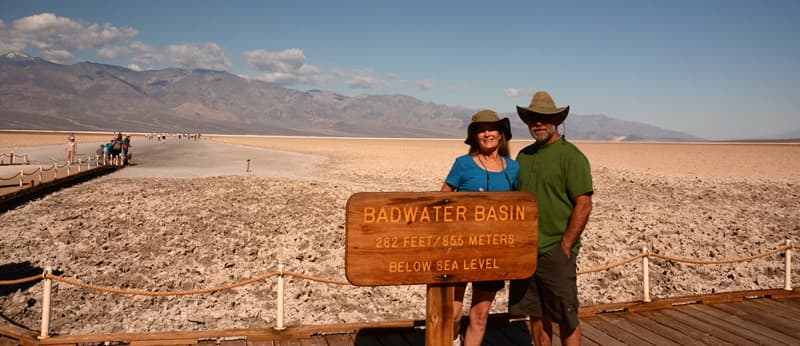 Badwater Basin was our next point of interest.  It's hard to believe Badwater Basin is 282 feet below sea level.  It's miles upon miles of flat, white earth.  There's no trail, but it's easy walking for as far as you want to go.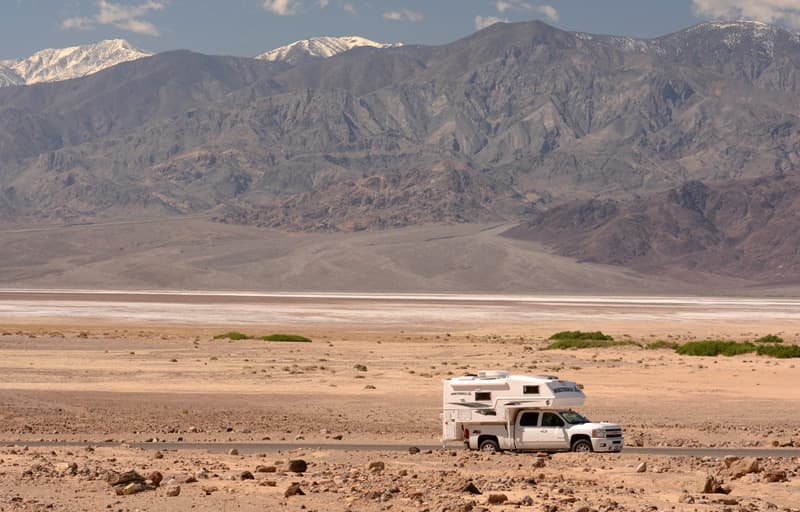 Above: Trailhead at Golden Canyon
Our last hike was the Golden Canyon trail. It was easy to moderate hiking for two to four miles.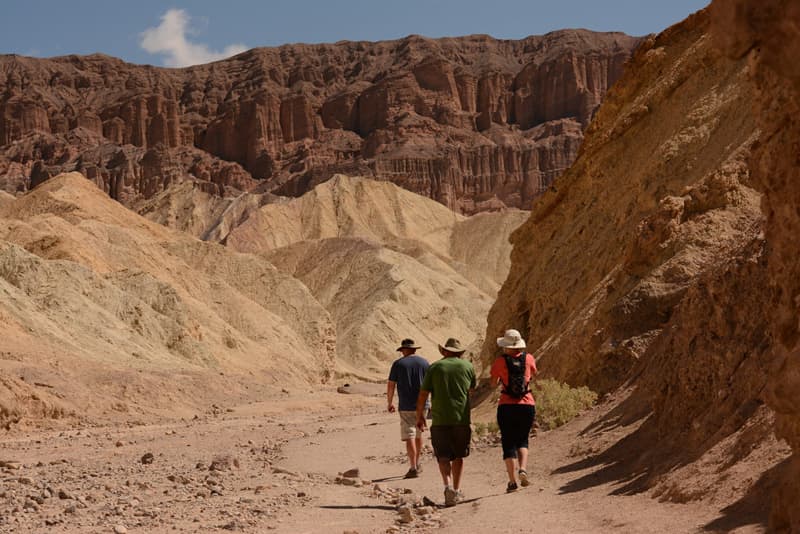 Above:  Golden Canyon trail, 2-4 mile long hike
It's a very colorful canyon with many cool rock formations.
Texas Spring Campground was where we stayed for our third night. It's near the Furnace Creek visitor center off Highway 190.
I did much research before our trip to Death Valley. The book, "Your Guide to the National Parks", by Michael Joseph Oswald, gives a short history of the park with brief descriptions of the many different areas to visit inside.
There's a section on camping which gives dates open, fees and location. Another section lists the hiking trails giving the name, length, difficulty and features. This section came in very handy. The book has a very large map as well.
I also used the National Geographic Guide to National Parks. This book provided much of the same info as the first I mentioned. It was nice to get a different perspective on how to view the park. It also gives a brief history of the park and it has somewhat of an itinerary with places you definitely have to see.
We used the National Geographic Death Valley National Park laminated trails map. It's a huge map that describes in detail the many hikes found in Death Valley. We hiked every day while we were there so this map was very useful. Friend advice led me to see and photograph Zabriske's Point.
Death Valley, we will be back!
Darcy Hubbard
2014 Ram 3500
1998 Lance Legend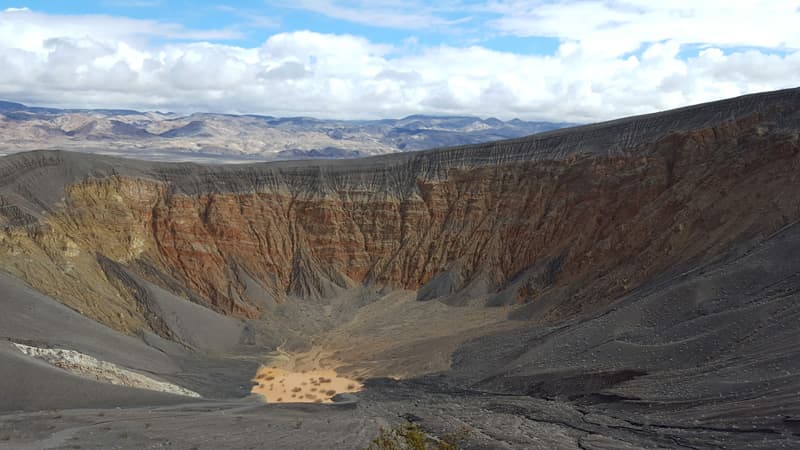 Above: Ubehebe Crater in Death Valley
Ubehebe Crater is absolutely worth a visit. You can hike around the entire rim of the crater. It's a hike that kids can do.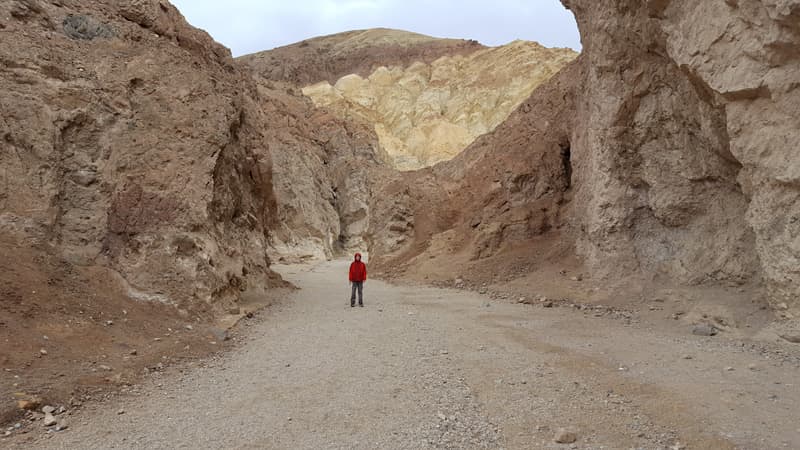 Above: Golden Canyon trail
The Golden Canyon trail is another hike you can do with kids. Rangers do guided hikes up the canyon and explain some interesting geology there.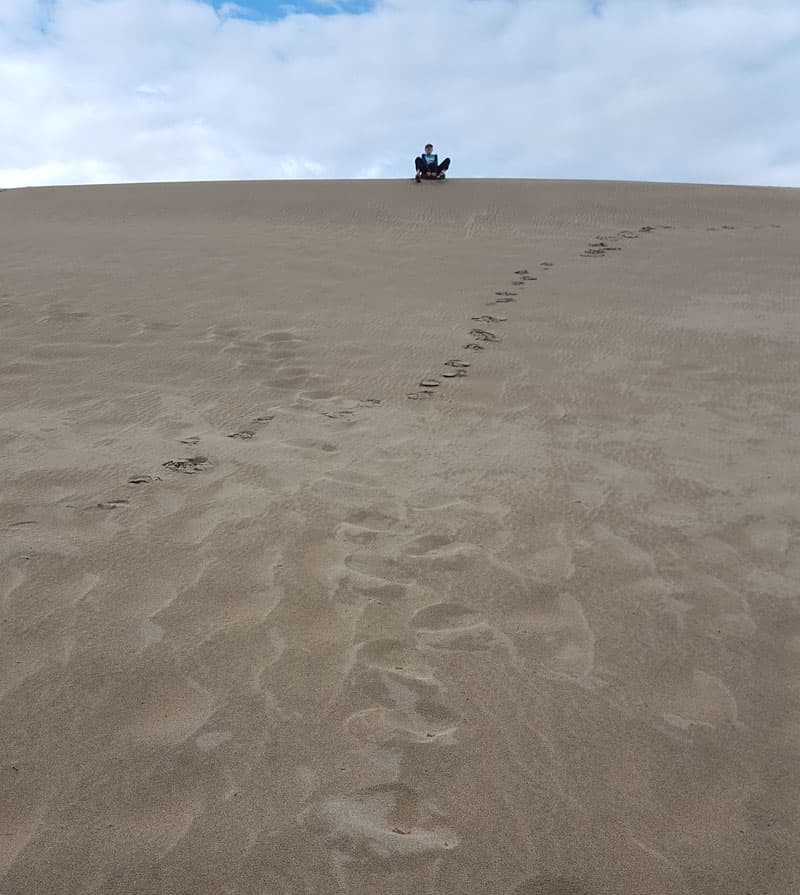 Above: Sledding on the sand dunes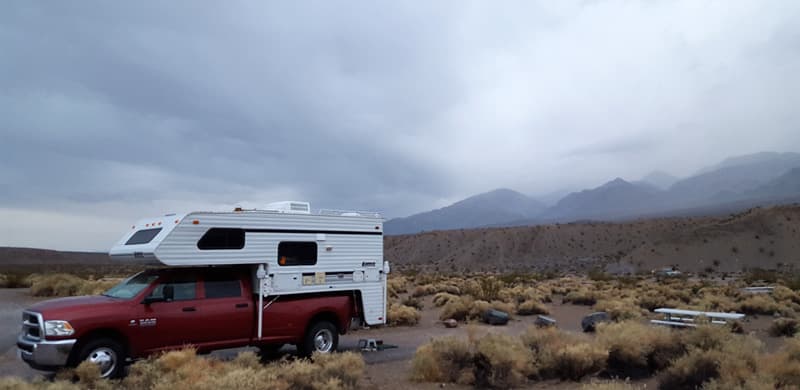 Above: Mesquite Springs Campground
The campgrounds near Stovepipe Wells are giant gravel lots and horrible, but Mesquite Springs is a small campground perfectly suited for tent and truck campers. It is also close to Ubehebe Crater.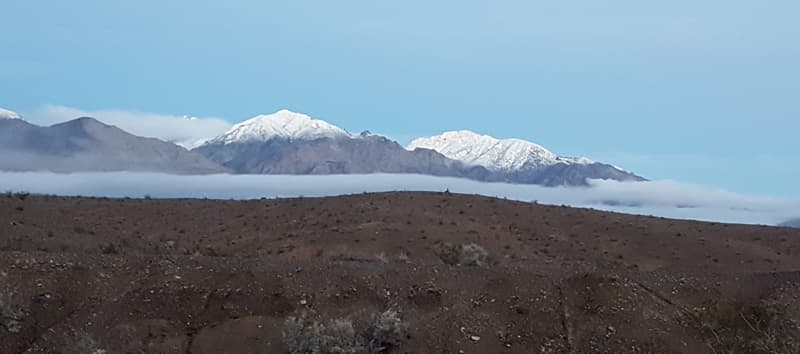 Above: View from Mesquite Springs Campground
Gary Miller
2008 Ford F550
2001 Bigfoot 10.6
I go to Death Valley every year in February to see the spring blooms. It starts about February first in the lower elevations and continues to the higher elevations. The blooms may go through April. It depends a lot on winter rains at the right time.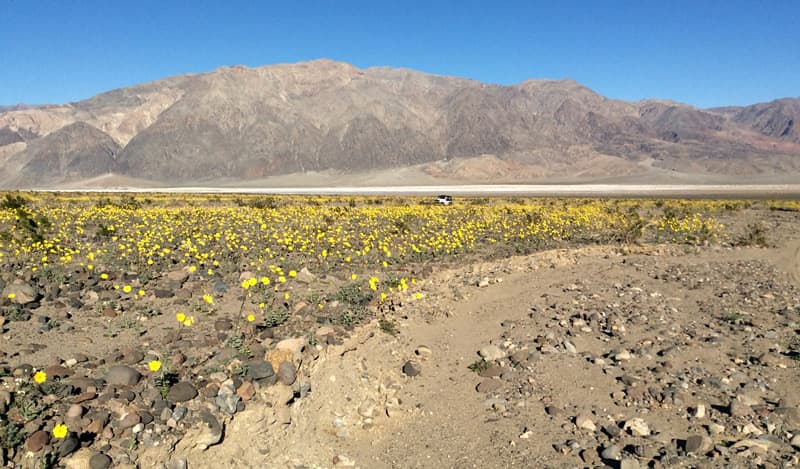 The bloom photo was taken from Westside Road past Badwater. The flowers are Desert Gold. You have to get out of your vehicle and walk around or you will miss the beautiful small flowers. You have to get on your knees to see and appreciate them.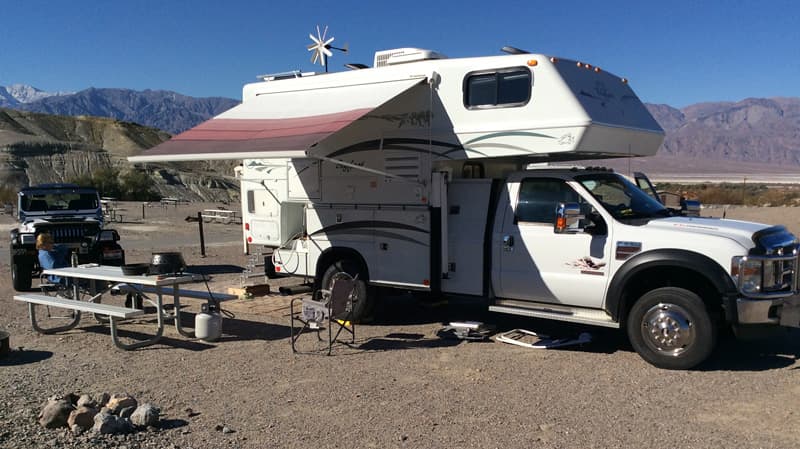 The photo of my Bigfoot camper was taken at Texas Springs. Texas Springs Campground is on the hill above Furnace Creek Ranch. It is open October 15th to May 10th. The rest of the year is too hot.
The campground is first come, first serve. It is $16 and $8 for lifetime pass holders. The lower level is tents only with twenty-two sites and the upper level is for campers and tents with eighty-four sites, but there is no shade there.
Generators are prohibited at the campground. Each site has a table and fire pit. There are great views and it is dog friendly.
I recommend taking plenty of water with you and purchasing a wildflower book for Death Valley.
John Evans
2010 Ford F250
2016 Lance 825
The Titus Canyon road that goes from Rhyolite Ghost Town to Death Valley is a very scenic road.  You will need four-wheel drive.  It is narrow and twisty in parts.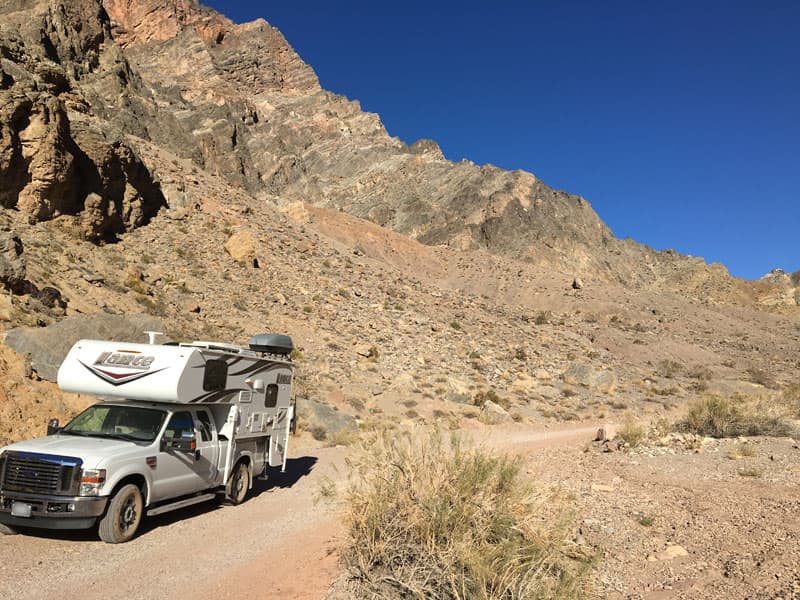 Above: Driving through Titus Canyon
My truck is at the standard height and I had no problems with the rocks.  I took my camper with me, which was a challenge.  I got a few scratches on the camper from rock walls and brush.
It's very beautiful in the canyon and has many old homesites. Ubehebe Crater is very beautiful and unique. You can hike completely around the rim.
The Racetrack road is very rough and has many sharp rocks.  I feel you need a lifted truck or Jeep to tackle that road. Plus you need at least two extra spare tires for the stones.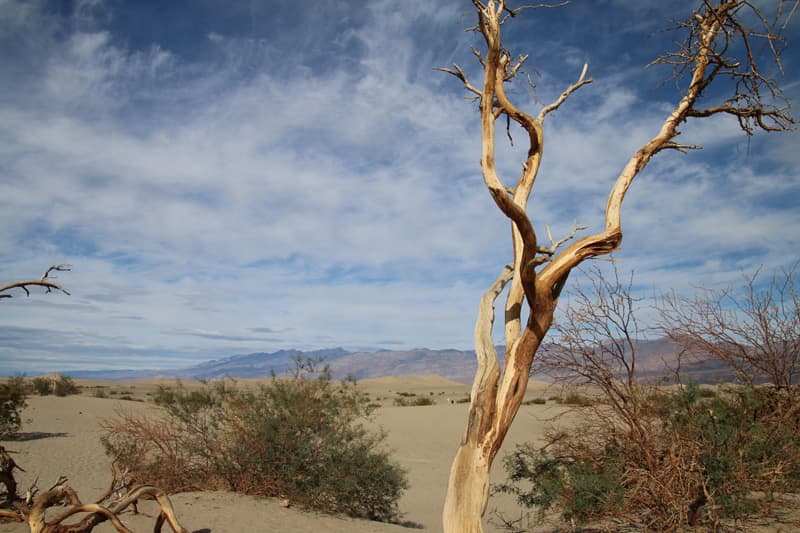 Above: Emigrant Pass looking north into the valley
Emigrant Canyon Road is beautiful and the roads to Charcoal Kilns, Aguereberry Point, and Eureka Mines are very good. You can see many great views of Death Valley from these roads and destinations.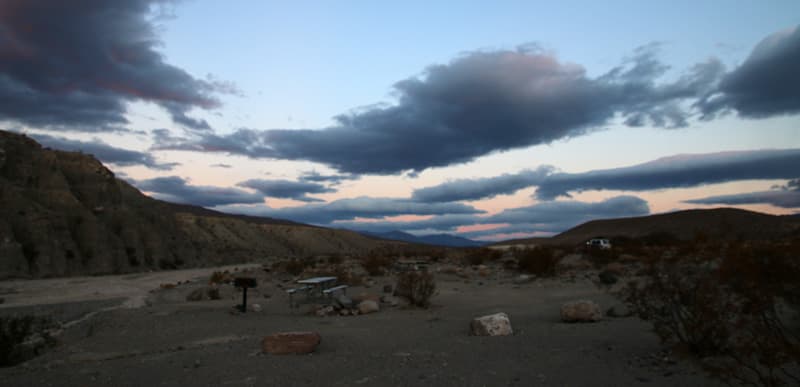 Mesquite Springs Campground is beautiful. It is very secluded from the park and has many trails that start there. Texas Springs Campground is also nice, but it can get a little crowded. Mahogany Flats is good, but there aren't too many sites there.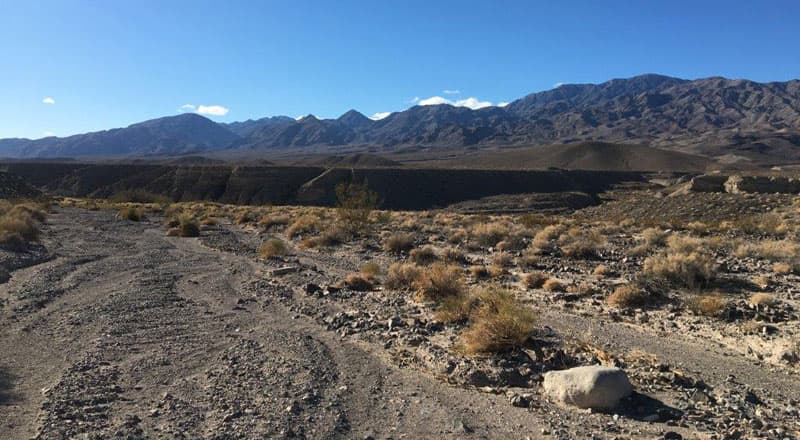 Above: Death Valley Wash, with the Last Chance Ridge in the background
Hiking boots are a must for Death Valley because there is a lot of sand and rocks. Also, drive slow in Death Valley, especially on the dirt roads. There is a lot of wildlife but many times they are hidden in the shade or close to rocks. There are also a lot of coyote that enjoy singing in the early mornings.
You can explore the many beautiful slot canyons and they have wonderful light, so a camera is a must. If you don't like the picture, wait a few minutes and the colors will change.
Bruce Allison
2017 Ram 3500
2012 Adventurer 910FBS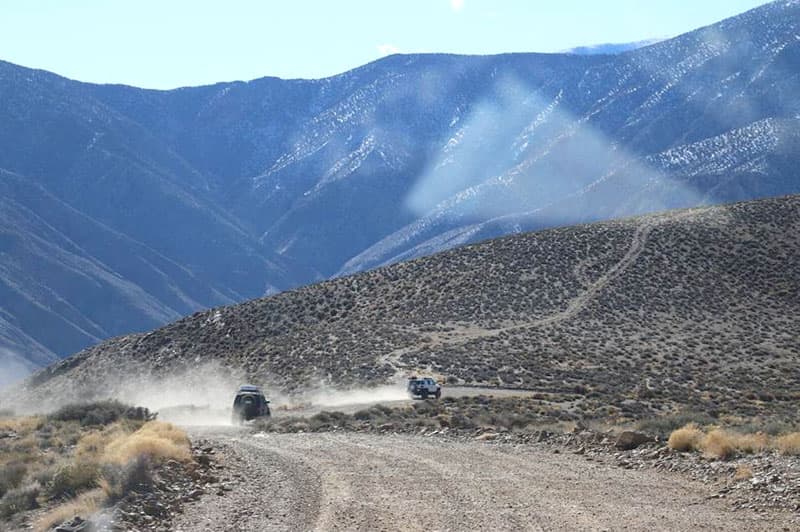 Above: Dirt Road to Aguereberry Point is quite narrow and twisty.  Bruce actually took his Jeep that he tows behind his truck camper.
Aguereberry Point is spectacular and a bit off the beaten trail. There are amazing views from the 6,500 foot overlook. There is a decent dirt road leading to it that gradually deteriorates and becomes narrow/twisty, so it is recommended only for shorter wheelbases and high clearance off-road trucks and campers. Most cars will be okay.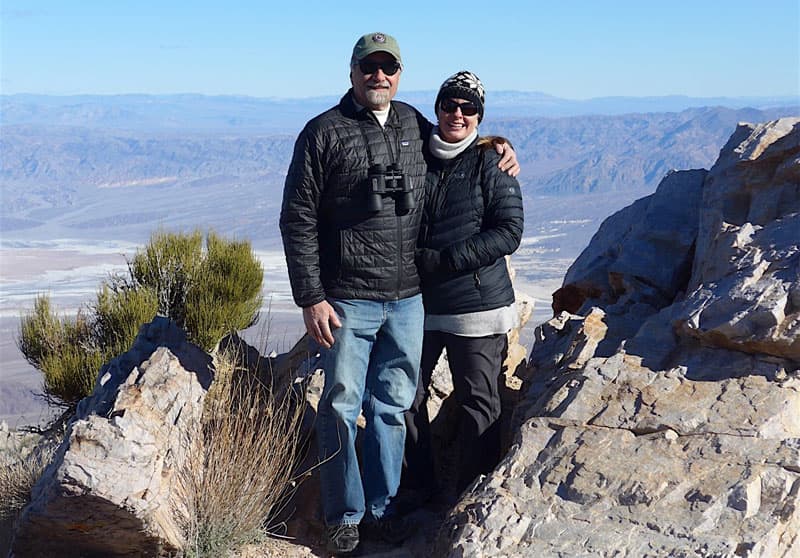 Above: Bruce and Kathy at Aguereberry Point
While you're in the Aguereberry Point area, don't miss the beehive charcoal kilns that are fairly close by.
Stovepipe Wells Campground is run by the park service and is $14 a night – $7 with the senior pass. It is very basic dry camping. There are about fifteen full-service sites next door from a privately run campground owned by Stovepipe Wells Village Hotel.
I recommend the book Hiking Death Valley: A Guide to Its Natural Wonders and Mining Past, by Michel Digonnet. It is the definitive book on hiking in Death Valley. Very good!
We haven't found any one map that has it all. The two best are the National Geographic and Tom Harrison Maps, and we have to compare both against each other for the remote hiking and Jeeping trips that we enjoy. Individually either one is fine for main attractions as well as pavement and dirt roads.
Frank Poole
2016 Ram 5500 HD
2016 Arctic Fox 990
In the north I recommend Stovepipe Wells. I stayed at Stovepipe Wells, which is $7 with a lifetime pass. It's wide open. I advise camping away from the tent area because of noise and people walking through your site all the time.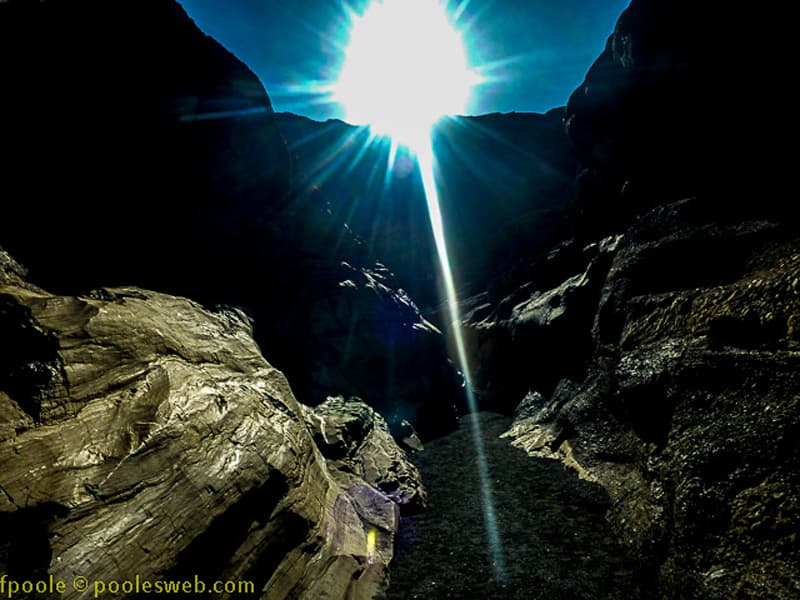 Above: Mosaic Canyon in Death Valley
Things to see are Harmony Borax Works, the sand dunes, Ubehebe Crater, and Golden Canyon which is approximately one mile up from Furnace Creek. I was planning on going to the southern part of the park, but ran out of time. I will go back probably at Christmas time.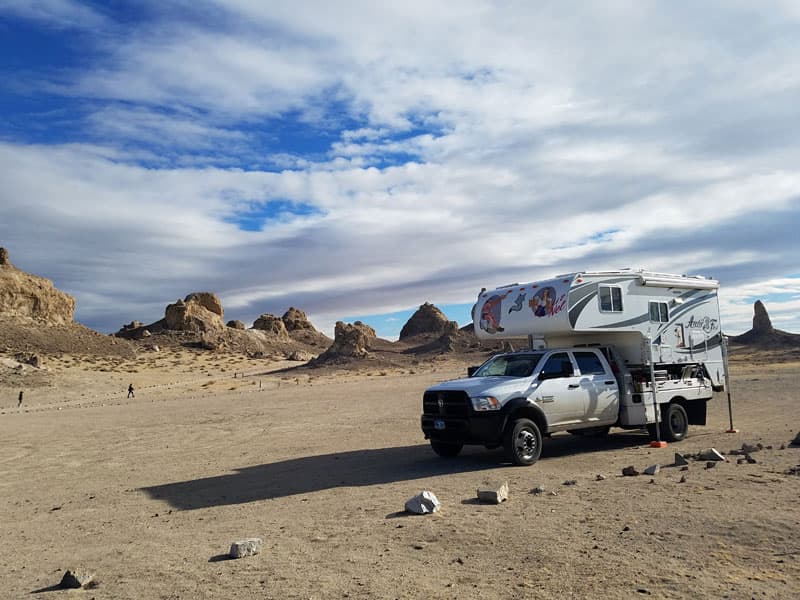 Trona Pinnacles, southwest of Death Valley, is a recommended side trip if you're in the area.
Joe Dovala
2016 GMC Sierra
2017 Lance 650
Telescope Peak Trail is in the high country of Death Valley. There is spectacular mountain scenery and vistas that go on for miles and miles.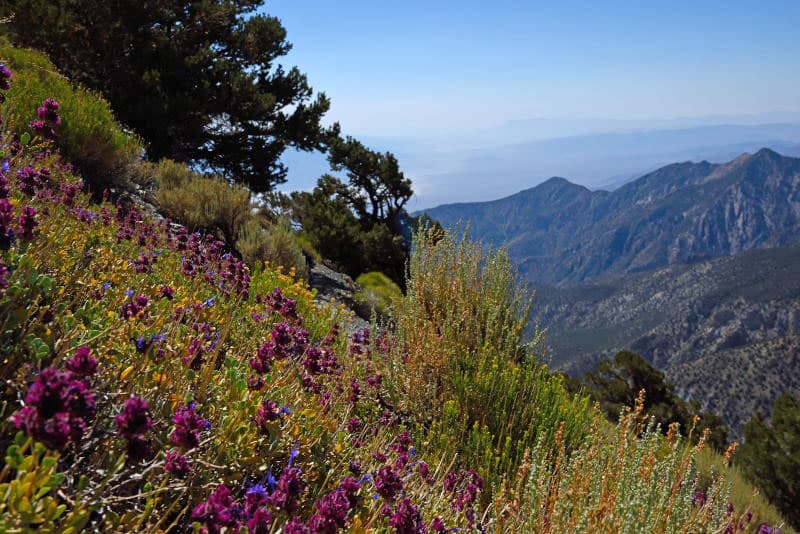 Above: Telescope Peak Trail
You'll definitely want to hike to get the most out of this area, but you don't have to do the entire trail.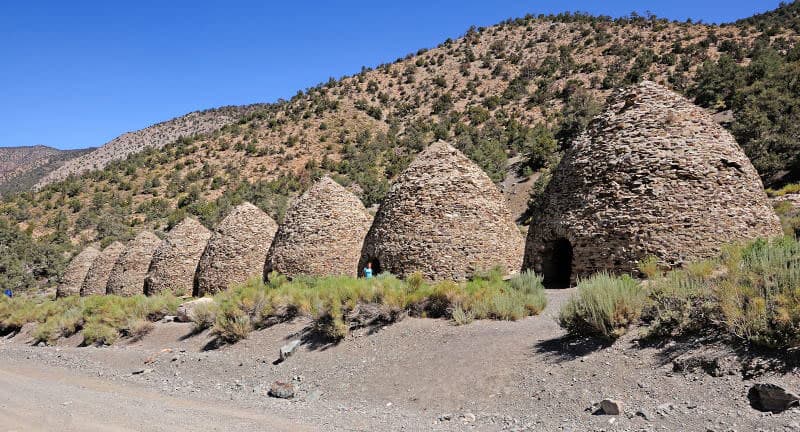 Above: Charcoal Kilns in Death Valley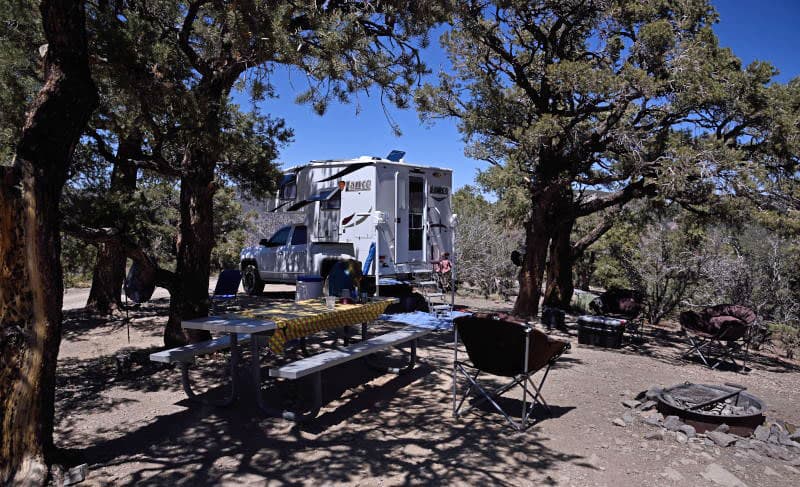 Mahogany Flats is probably the only place you can camp in Death Valley in the summer. It is in the low to mid 80s during the day and in the 50s at night. It is free.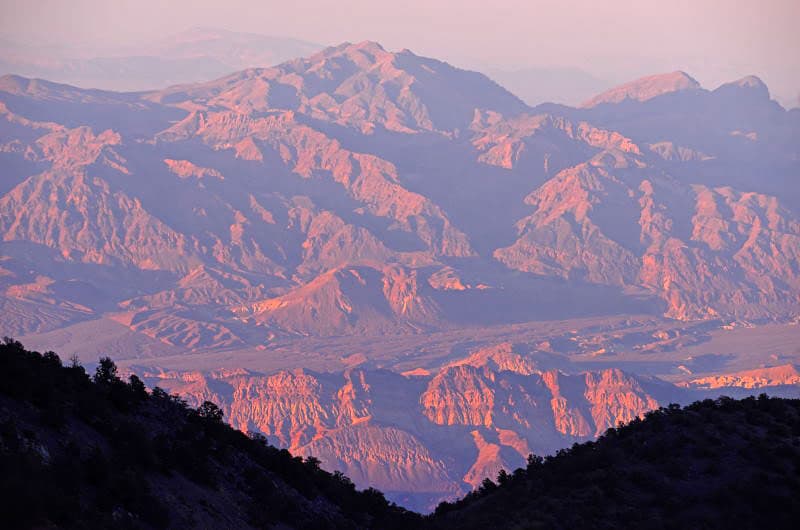 Above: Mahogany Flats Campground, overlooking the valley
The dirt road can be rutted and wash-boarded. The park service recommends four-wheel drive, but careful driving with two-wheel drive also works. It is usually closed in November due to snow. Also, this small campground offers sites that have both front and backyard views.
Alex Blasingame
2007 Ford F250
2002 Lance 815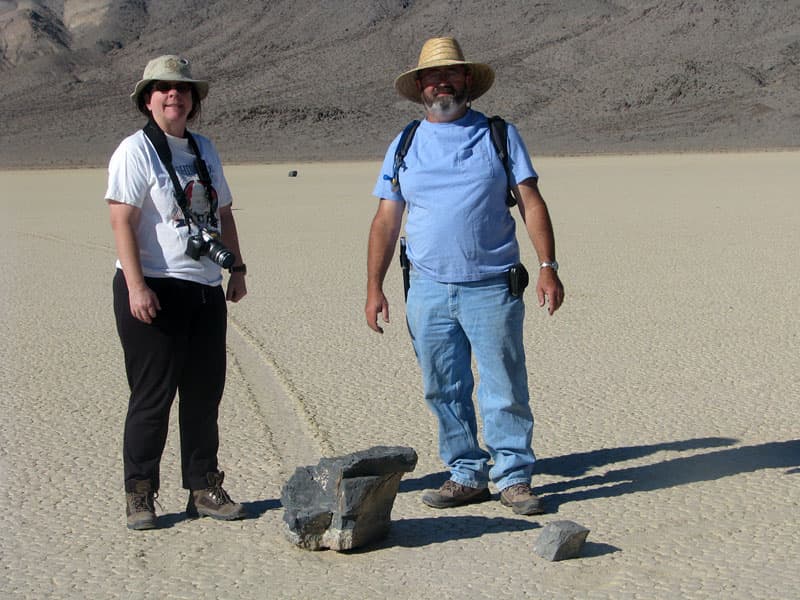 It took a bit of thought to pick out my first place as a go-to spot in Death Valley. I decided on what is known as The Racetrack. This road should be transversed by a high clearance four-wheel drive vehicle since this 26 miles of rough dirt that can have bad wash boarding and is subject to flooding.
The start of this adventurous road is at the Ubehebe Crater in the central part of Death Valley. This road also leads to many other backcountry routes.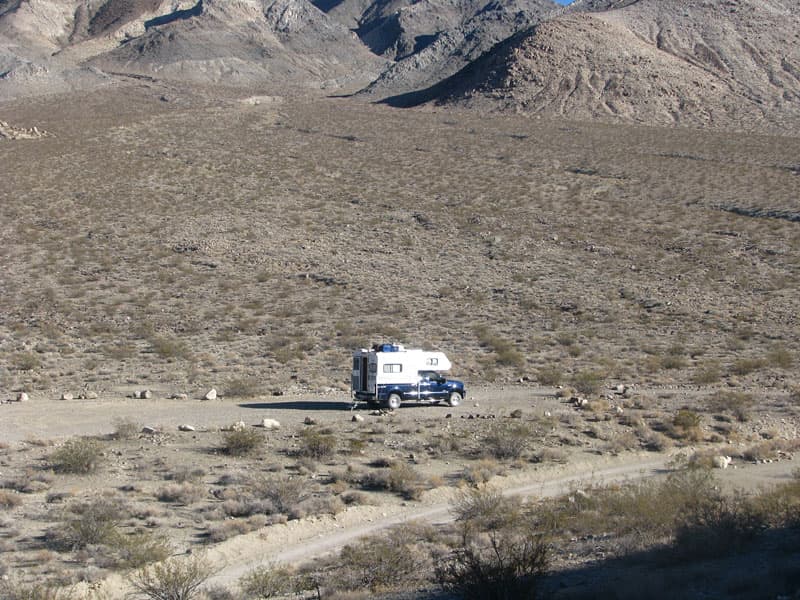 Above: Homestake dry campsite, three miles from the Racetrack
The Racetrack is home to the mysterious moving rocks and what is called the Grandstand. I have stayed at Homestake dry campsite. It is free and three miles beyond what is known as The Racetrack.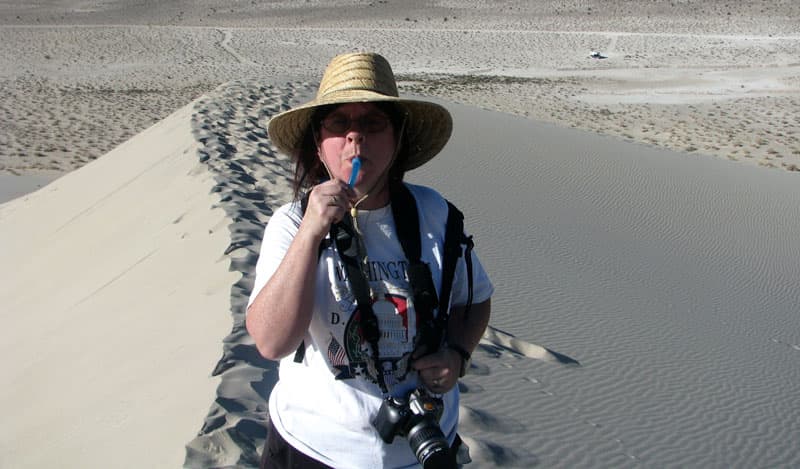 Above: Hiking Eureka Dunes, northern side of Death Valley
Our other prime place is Eureka Dunes located in the most northern part of Death Valley. Accessing Eureka Dunes can be done by the way of the town of Big Pine or taking Death Valley/Big Pine Road. Big Pine Road is about 32 miles of dirt road that is subject to flooding, wash boarding, and wash outs. There is free camping at Eureka Dunes in the northern part of Death Valley, and pit toilets.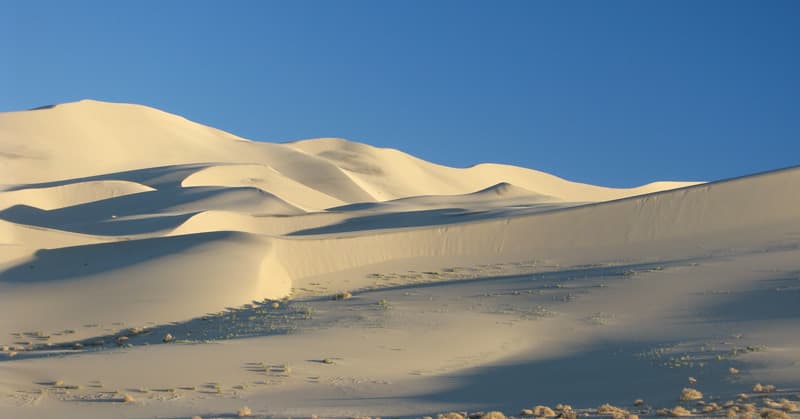 Above: Evening shadows on Eureka Dunes
The Air Force buzzes this place and you can get photos of jets down on the deck. During twilight, the bats come out.
Bring plenty of water, at least one gallon per day per person. Take snacks and water in a backpack if you're hiking. Wear shoes made for hiking as well as a hat, sunscreen, a hiking stick, camera, and maps.
If you go into the backcountry, bring food and water for several days in case the road washes out or your vehicle breaks down. You may have to hike out. Bring a spare tire, plugs, jack(s) and a board to put the jack on for a soft surface area. Be prepared to do self extraction; winch, tow straps, pulleys, tire chins, etc.
Cell phone service is null for most of the Death Valley. If you break down on the asphalt roadway, stay with your vehicle. Another vehicle will come along.
There are only two places inside Death Valley that sell fuel. Furnace Creek has diesel and gas. Stovepipe Wells has gas only. All other fuel is located outside of the park, so top off your tank when you can.
Death Valley is subject to flash floods, so check the weather as much as possible. Many of the roads are still closed due to the last flooding.
Tim Ravas
2003 Ford F250
2014 Four Wheel Camper Hawk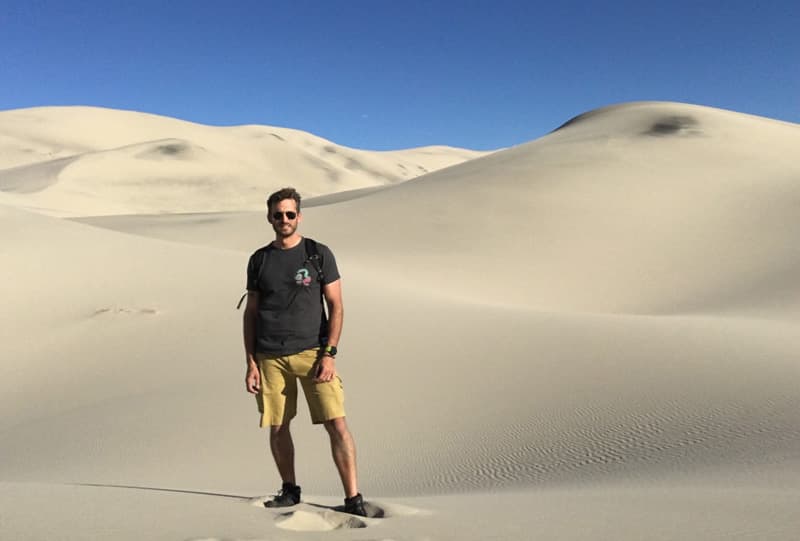 Above: Hiking Eureka Sand Dunes
Enter the park from the north and camp at Eureka Dunes. There are dispersed sites with little to no traffic. The map shows that four-wheel drive is required, but the road is merely gravel/dirt that any car can traverse.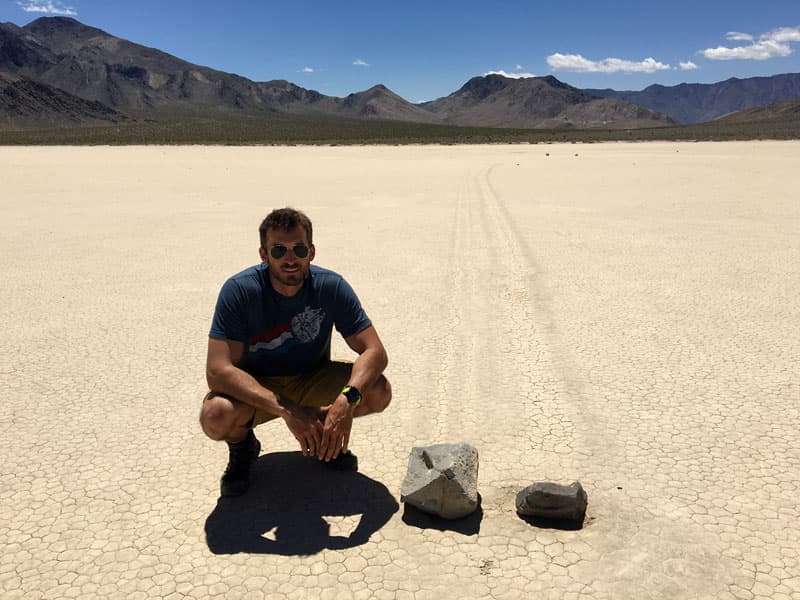 Above: The Racetrack
The best attraction is definitely The Racetrack. The road is a little more serious. Strong tires and some ground clearance are a must as this is a gravel road with gravel the size of softballs! If you suffer the bumpy 26 mile trip out, you will be rewarded with spectacular views, crazy moving rocks, and relative complete solitude.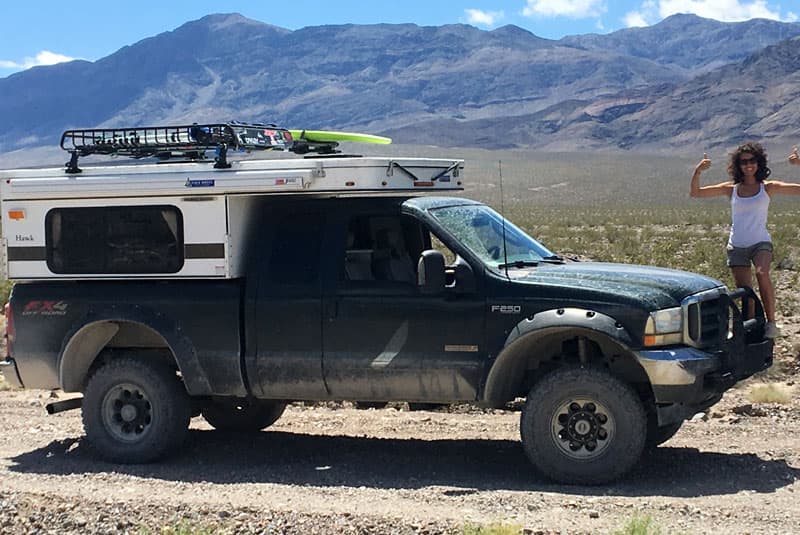 Above: Road to the Racetrack
A hard side can easily tackle The Racetrack.  Just make sure everything is secured inside the camper. It can get bumpy, but not White Rim Trail bumpy.  It takes about an hour and fifteen minutes to get out there from the main road and the same coming back. The roads depicted on the National Park Map are plenty doable for any truck camper, for the most part.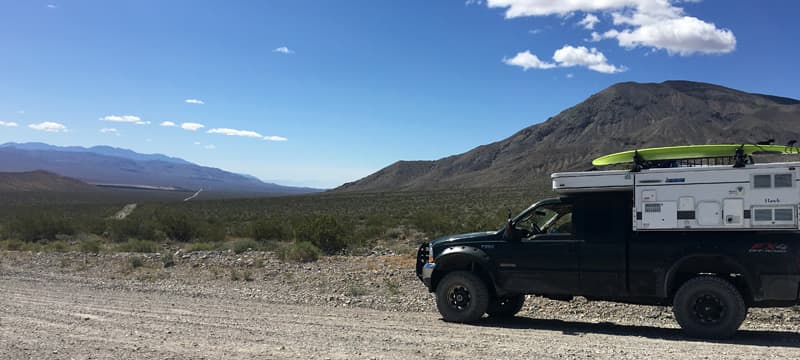 The north entrance through Big Pine, California affords a different view of the park as this area is largely avoided by the bus and car tourists.
Eureka Dunes and Mahogany Flat campgrounds have free dispersed sites with fire rings and no water. Mahogany Flat at almost 8,500-feet in elevation provided spectacular views of the valley below.
Bring a camera for the beautiful night sky and the dunes at sunset.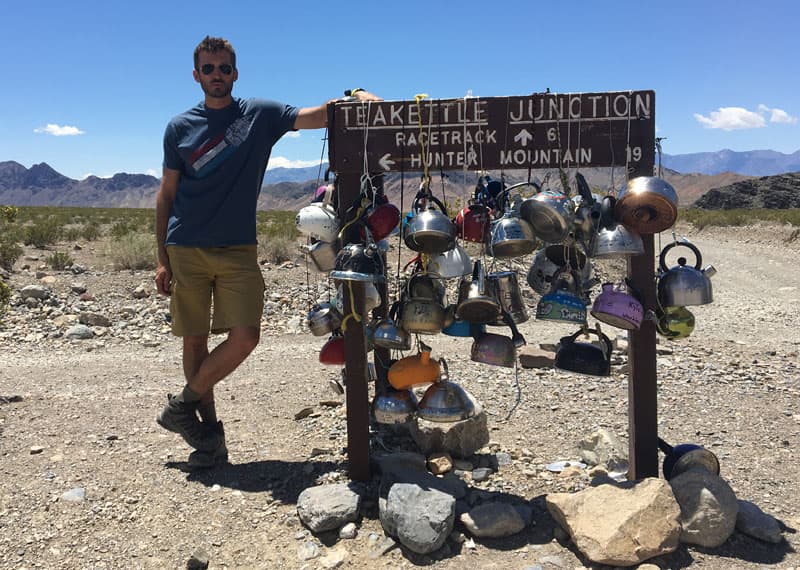 Above: Teakettle Junction
By far, Death Valley was one of the highlights of my spring road trip.  I was even tempted to go back when the mercury was hovering around 125 degrees.  I totally recommend it.
Dennis Thorell
2016 GMC 3500
2009 Northern Lite 10-2 Special Edition
Rhyolite Ghost Town is off route 374 west of Beatty. It is just outside the park, but it's very interesting. It was abandoned not all that long ago as far as ghost towns go. A lot of money was invested there for a mining operation that only lasted a short time.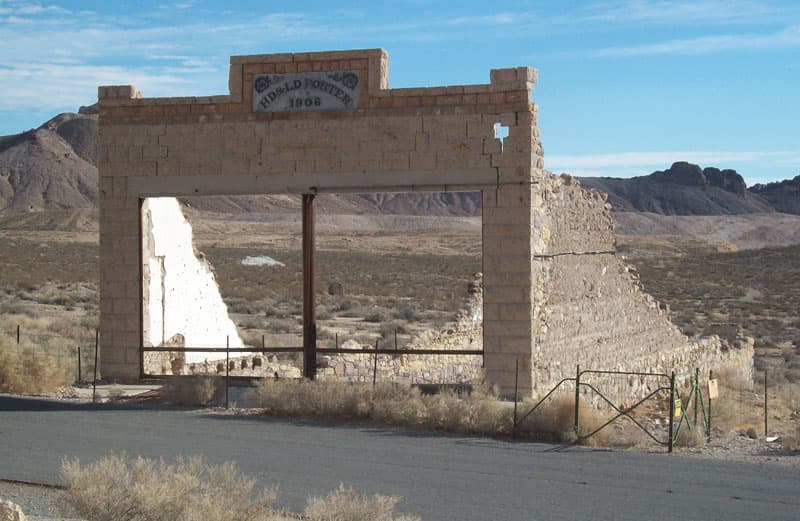 Above: Rhyolite Ghost Town
Harmony Borax Works interpretive trail is where you can see a real 20 mule team wagon train (without mules) and how borax was separated from the soil.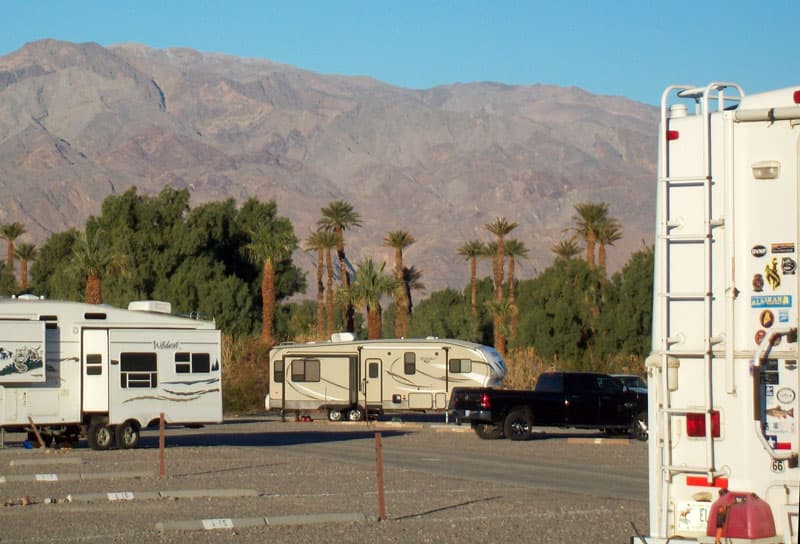 Above: Furnace Creek, Sunset Campground
I camped at Sunset Campground across from Furnace Creek visitor center where there is WIFI available. It's just a big parking lot, but it has a great view and is handy to all services; food, drink, gas, and information.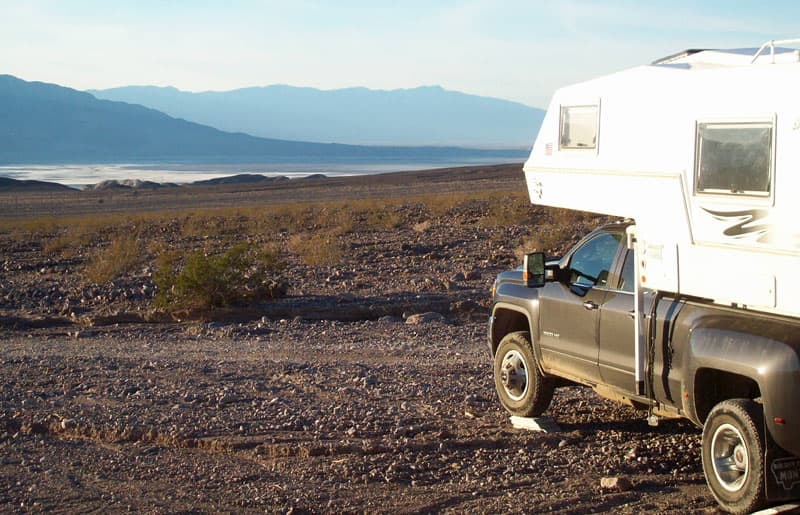 I also boondocked several nights which is allowed as long as you are one mile off the highway. Park rangers at the visitor's center were helpful in showing me areas to boondock. Another great place is the Mojave National Preserve which is just over the hill.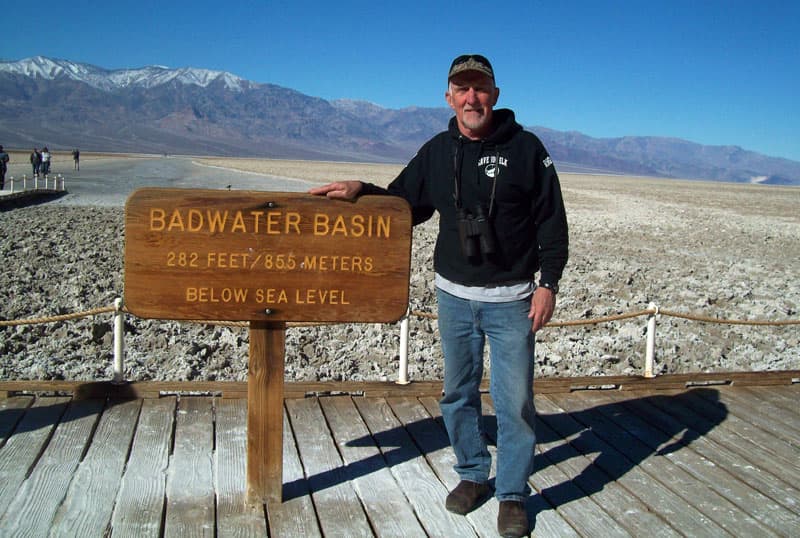 Take a camera, good boots, water, a GPS and compass. Stop at the visitor's and get a free park service map.
Christine Dyer
2012 Chevy Silverado
Four Wheel Camper Hawk shell
Above: Twenty Mule Team Canyon Road
Twenty Mule Team Canyon is a short one-way road on a good dirt track through an other-worldly landscape.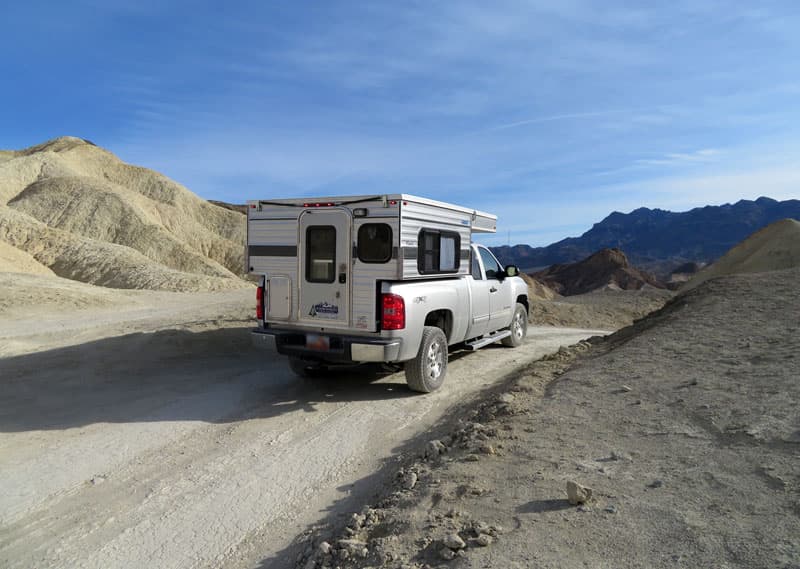 Above: Twenty Mule Team Canyon Road
With a pop-up camper on a half-ton truck (short wheelbase and low center of gravity), Titus Canyon is a spectacular drive into Death Valley coming from the east. It's a single-track dirt road with some tight hairpin turns, steep drop offs, and white knuckle moments. Leadville Ghost Town is on the way.
If you're driving to or from southern California, the Mojave Desert Preserve Kelbaker Road (paved and okay for larger rigs) will get you in the desert mood.
Amargosa Opera House and Hotel at Death Valley Junction are worth a visit. I enjoyed the Saturday performance.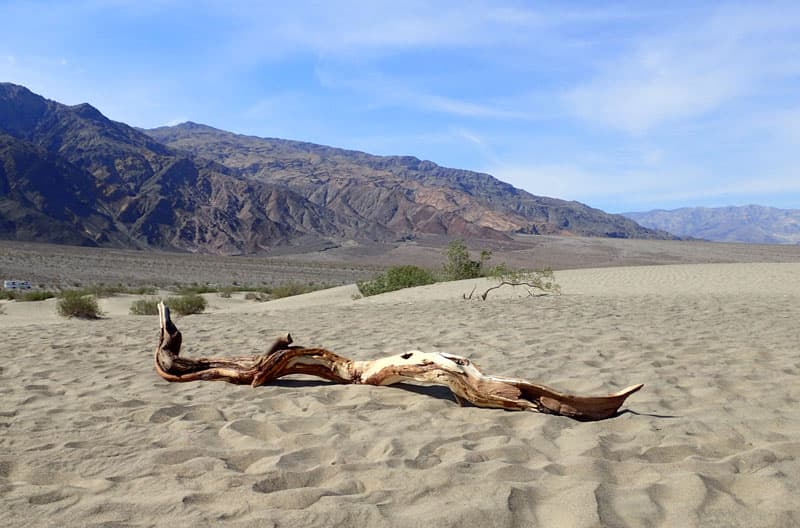 Above: Sand dunes near Stovepipe Wells
For a small fee anyone can swim in the hotel pools at Furnace Creek and Stovepipe Wells. Walk on the sand dunes near Stovepipe Wells early in the morning to see the tracks of creatures that were out the previous night.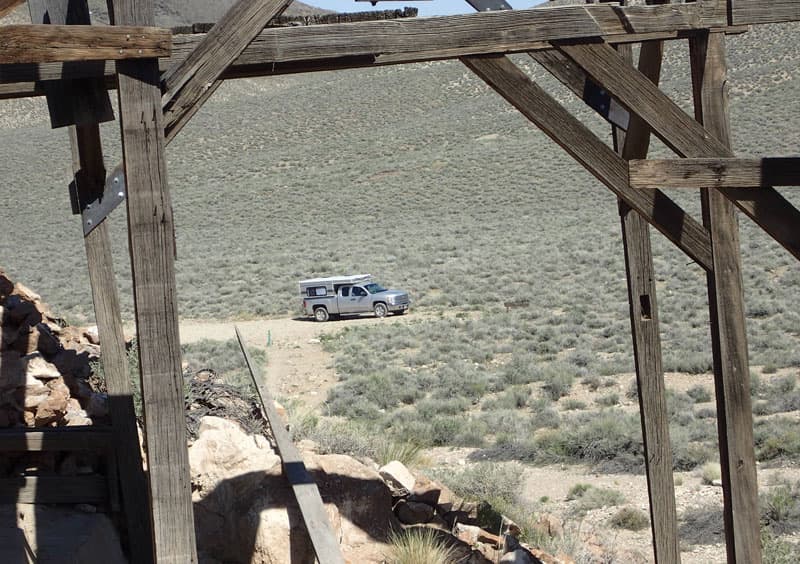 Texas Springs has no hookups and is $16 a night, or $8 with a senior pass. Wildrose has no hookups, but it is free. I saw people boondocking at Death Valley Junction across from the Opera House. I boondocked at Saulsbury Wash rest area on US-6 in Nevada.
Research everything before you go! The National Park System Death Valley website lists closed roads, campground amenities, etc. Make a list of what you want to see. YouTube has videos of the drives.
Hiking Death Valley by Michel Digonnet is a very thick book with a lot of detail. I also take a star map, animal track guide, large water bottle or hydration pack, sun protective clothing, boots or shoes for rough terrain, and tire traction mats just in case. Gas is expensive inside the park. Fill up before you arrive.
Gary Burgess
2005 Dodge 3500
1998 Kodiak
Be careful in that many mountain passes in the area can be closed during the winter months. I have seen all of the passes closed in April between Las Vegas and Reno. It gets very cold at night, especially in the passes.
If you are motorbike or ATV riding, be very careful of the cold temperatures as soon as the sun goes down. We had jackets on and a partial wind screen. Even then, it got very cold in the Death Valley area.
Don Grint
2005 Dodge Ram 2500
2013 Arctic Fox 990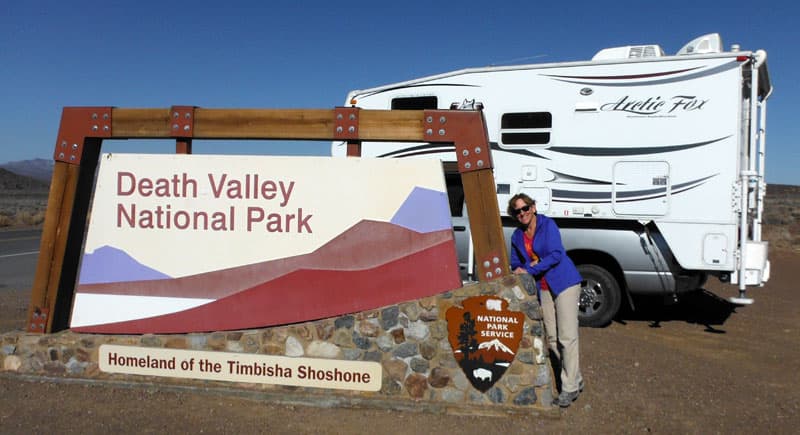 I recommend going on any of the guided park ranger tours in Death Valley. Be aware that some of the roads and attractions in Death Valley are still inaccessible due to a flood in 2015.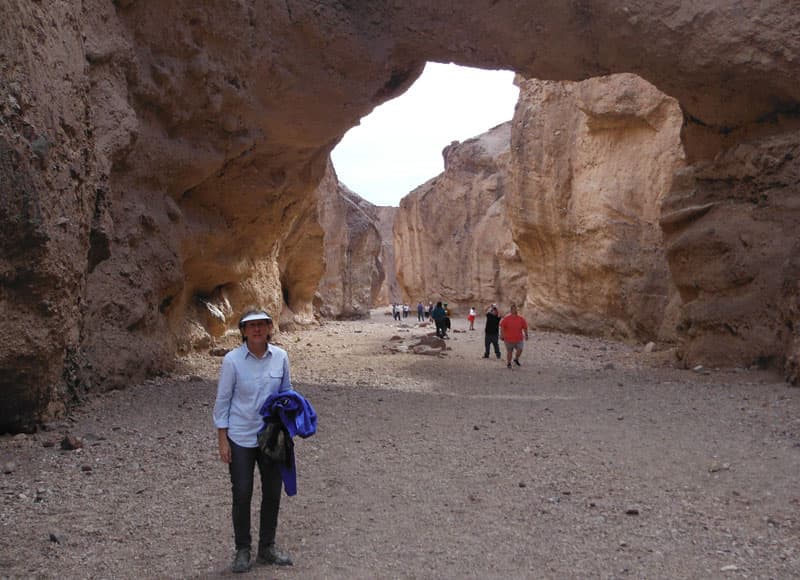 I stayed in all of the Death Valley campgrounds. Some have with water and electric, but not many. Most have only bathrooms.
Larry Routt
2005 Ford F350
2004 Lance 820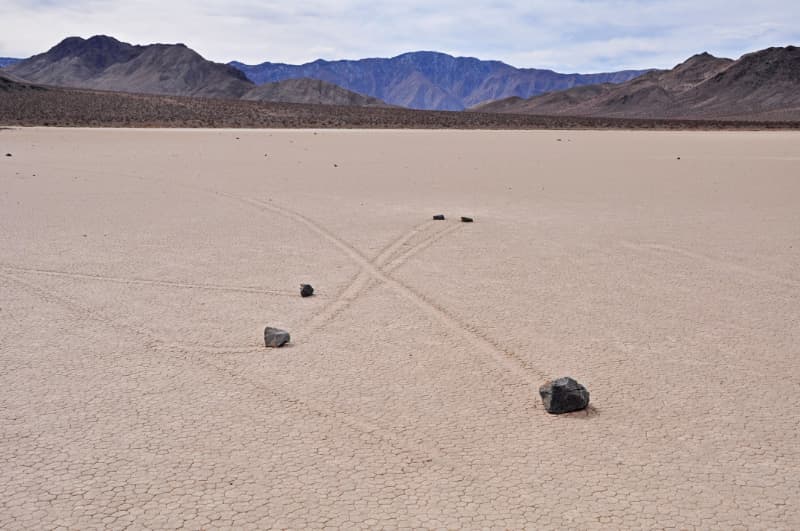 There are many great things to do and places to visit in Death Valley, but the one that stands out for me is the trip to The Racetrack. This is the place where good-sized rocks seemingly move across a dry lake bed and leave trails behind them that curve, zig-zag, and cross paths with other rocks. It is truly an amazing site. A four-wheel drive truck with good tires is highly recommended. There is a place you can boondock near there.
Check road conditions before you venture out. There was a flood in Grapevine Canyon that closed Scotty's Castle until 2019. Mesquite Springs campground is also closed. I'm not sure if the road to The Racetrack has been closed since it goes right by that area.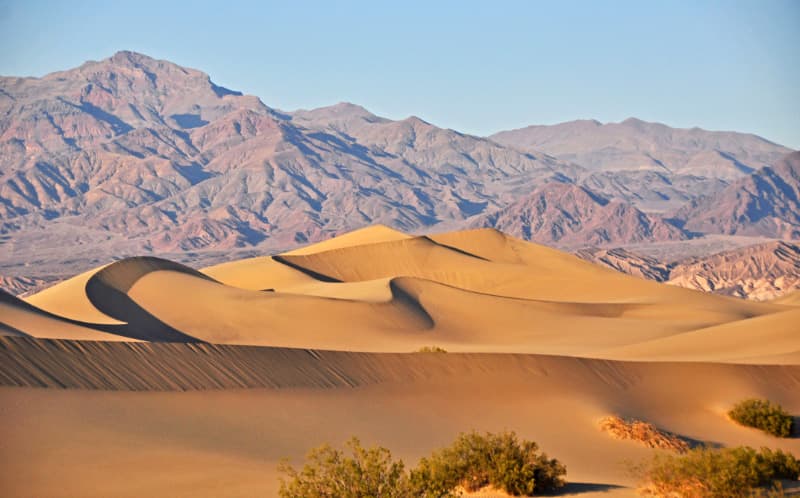 The Mesquite Flat Sand Dunes next to Stovepipe Wells is other worldly. The shapes of the dunes constantly change so it's always a bit different when you visit. Be sure to go early morning and look for footprints of the various wildlife that make this area home.
For photography, early morning and late evening during the golden hour are magical. The changing colors of the dunes and the Grapevine Mountains as the sun sets will keep you busy taking pictures.
Sunset Campground at Furnace Creek is essentially a very large gravel parking lot, but the views of the Funeral Mountains and the Panamint Mountains (including Telescope Peak) make up for that. There are decent restrooms, cell service, and it's easy access to the Furnace Creek amenities. Camp here to see the many sights in the area like Badwater Basin, Dante's View, Artist Drive, etc.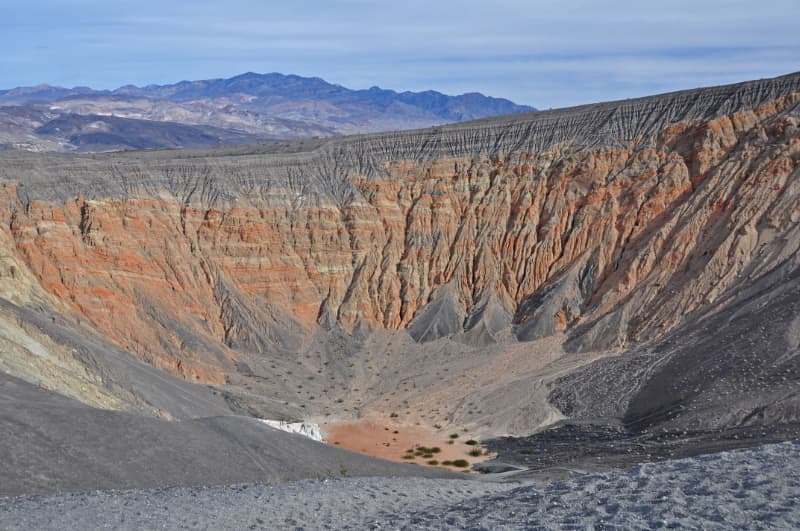 Above: The beautiful colors of Ubehebe Crater
Stovepipe Wells campground gives you access to the dunes and Marble Canyon. It is also a large parking lot. There's no cell service but WiFi can be had in the lounge across the street.
Wildrose is high in the Panamint Range and camping is free. The altitude can be a welcome relief if the weather turns warm in the valley. There is easy access to the Charcoal Kilns (a must see) and there is a great view of the Sierra Nevada range including Mt. Whitney. You can also access the trail to climb Telescope Peak, but every time I've been there the trail has been too icy.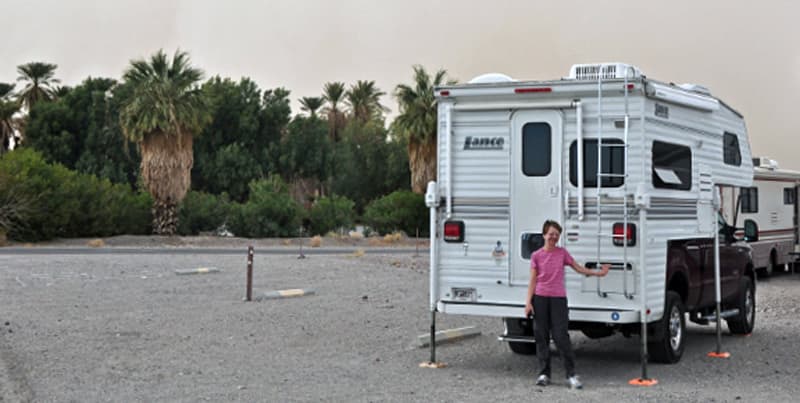 The photo of our camper is from a dust storm in 2012. That was our first experience going through something like that.  The skies were a brilliant blue and then this wall of dust approached from up valley.  Fortunately the camp hosts had the weather forecast so it was not unexpected.
China Ranch Date Farm near Shoshone is a fabulous day trip from the valley.
Definitely take hiking boots, sunscreen, and plenty of water for any hikes. Be prepared to endure the occasional dust storm. Winds during those events can get quite high and the dust/sand will find its way into any open crevice. Also be sure to stock up on groceries because the nearest real food store from Furnace Creek is in Pahrump, Nevada, 60 miles away.
Lori Markoff
No truck or camper right now.
The best memory is when we hiked Mosaic Canyon. They call it Mosaic for good reason. It is like nothing we had ever seen before. It's a canyon of marble, with pieces of "mosaic" cemented into the walls.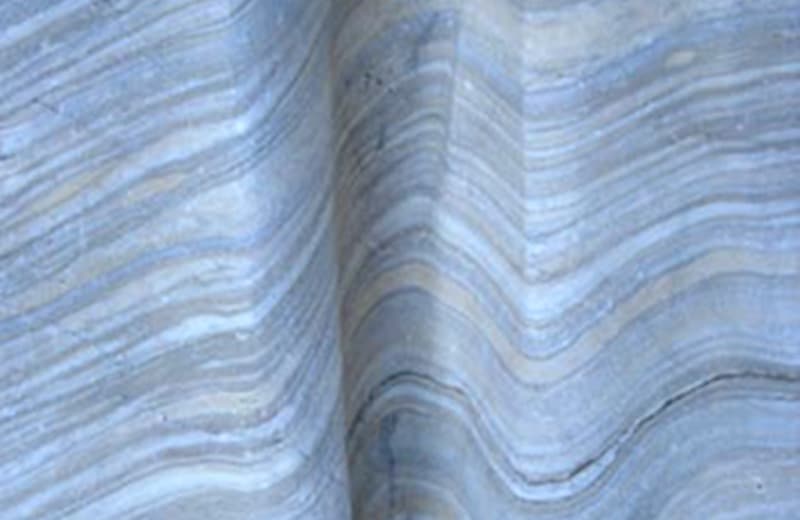 The best part was the beginning, where the canyon was very narrow. Water action has made the walls very smooth in places, carving swirls, curves, and waves into the marble. Some places were so smooth that you could slide down them as if you were on a sliding board. The patterns of the mosaics and the lines in the marble showed the artistry of nature at its best.
We stayed outside the National Park at Tecopa Hot Springs Campground. It was funky in 2009, but their website says there are new people there and they have fixed it up. Even when it was funky, we enjoyed it. We loved hearing the coyotes singing at night!
Before going to Death Valley you might want to read the book, "Live From Death Valley" by John Soennichsen.
Jon Hancock
2015 Ram 3500
2016 Northern Lite 10-2 EX CDSE
We drove down into Death Valley in the late morning with the temperatures in the mid 70s. Unfortunately, the winds were a constant 40 to 50 miles an hour. It was very difficult to drive on the narrow road and we were being sandblasted the entire trip.
After making it about thirty miles in from the southeast rim, we could only hop out for a few pictures before we turned around and headed out. Any plans to travel further or camp overnight were quickly aborted.
Neal Williams
2016 Ford F250
2000 Bigfoot 2500
I recommend The Racetrack. There is a camping area just south near Lippincott Lead Mine. No four-wheel drive is needed. It is a rough washboard road, so it's slow driving. There are no services, but it's an incredible area.
The Racetrack is wonderful for photography, especially mornings and evenings due to shadows. The moving rocks leave well defined trails. There were no other campers there when I have been there.
There are fantastic side trips all around that do require four-wheel drive, but not much. Hunter Mountain road is great and Tea Kettle Junction.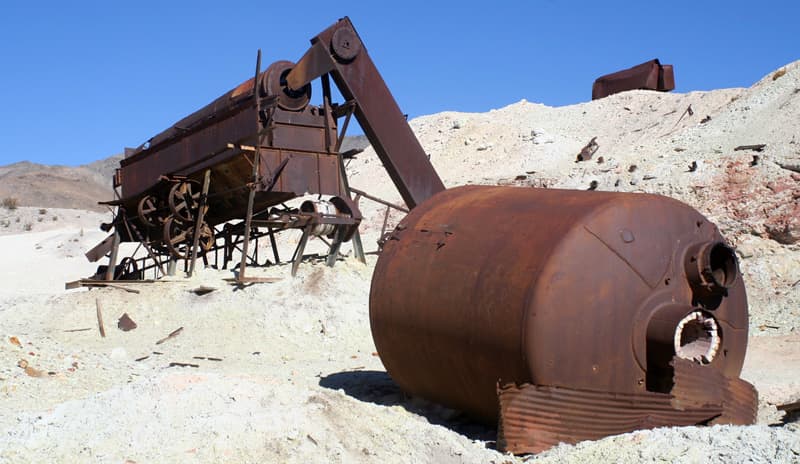 Above: Mining area near Chloride Cliff
Chloride Cliff is an old mining town and a great trip. This will require four-wheel drive due to some deep sand and rough road. Camp anywhere away from the old buildings.
There is not too much left to see since all the buildings have collapsed. Some rock buildings and Cousin Jacks (built into the hillside) remain. It's a great area. Hike to the top of the hills for a great view over Death Valley. There's a great hike down into Death Valley past the old mines and machinery.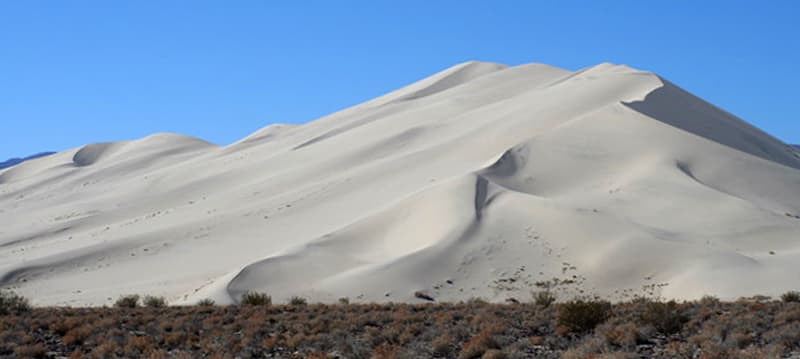 Above: Saline Dunes, Death Valley
I have stayed at the Texas Springs campground near Furnace Creek. It's a very scenic dry camp. Also Mesquite Spring has nice, dry camping.
If you feel adventurous, try Thorndike or Mahogany Flat. It's free dry camping and a challenging four-wheel drive road with the camper on. You can hike to Telescope Peak from there.
Take a camera for sure. I would also recommend the books, "Backcountry Hiking in Death Valley" and "SUV Trails of Death Valley". Since it became a National Park, most of the off-road areas are not graded roads, but washboard. There are still lots of four-wheel drive roads around the edges.
Bring lots of water! It is readily available at the main campgrounds, but not in the areas off the beaten path. If you hike you will need good sturdy boots. Sunscreen is very helpful and a minor first aid kit for cuts and scratches is a good idea.
Kurt Herzog
1997 Chevrolet K1500
1997 Flip-Pac
Drive up Warm Springs Canyon or any of the other spur roads west off West Side Road.
Absolutely must have books by Michel Digonnet are "Hiking Death Valley: A Guide to its Natural Wonders and Mining Past" (2nd edition) and "Hiking Western Death Valley National Park: Panamint, Saline, and Eureka Valleys". While the emphasis is on hiking, these books have a wealth of information on roads, history, geology, etc.
Jodie and Chuck Ramsey
2012 Chevy Silverado 3500
2014 Adventurer 116DS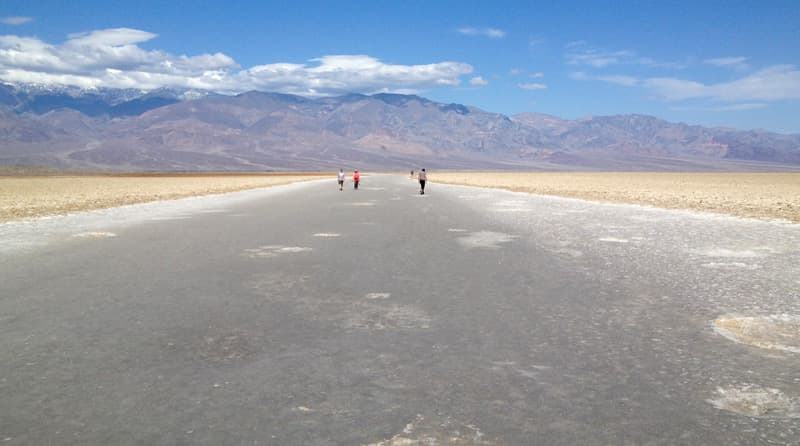 We visited Badwater Basin, which is the lowest point in United States.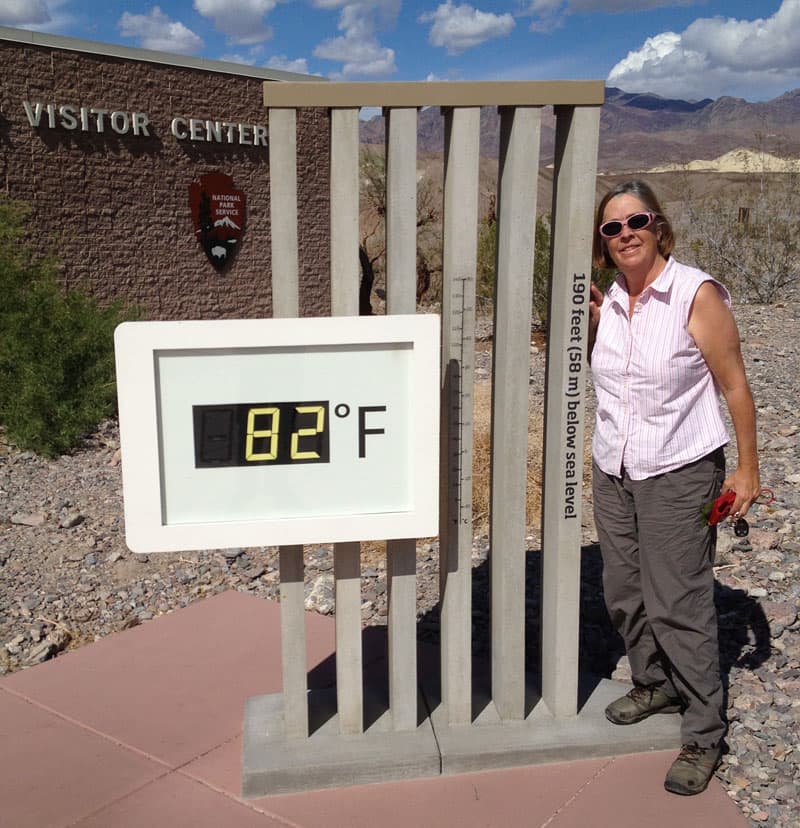 We stayed at Furnace Creek Campground. Being mid-May, we had our choice of sites, so we took a paved pad with hookups. The cost was about $30.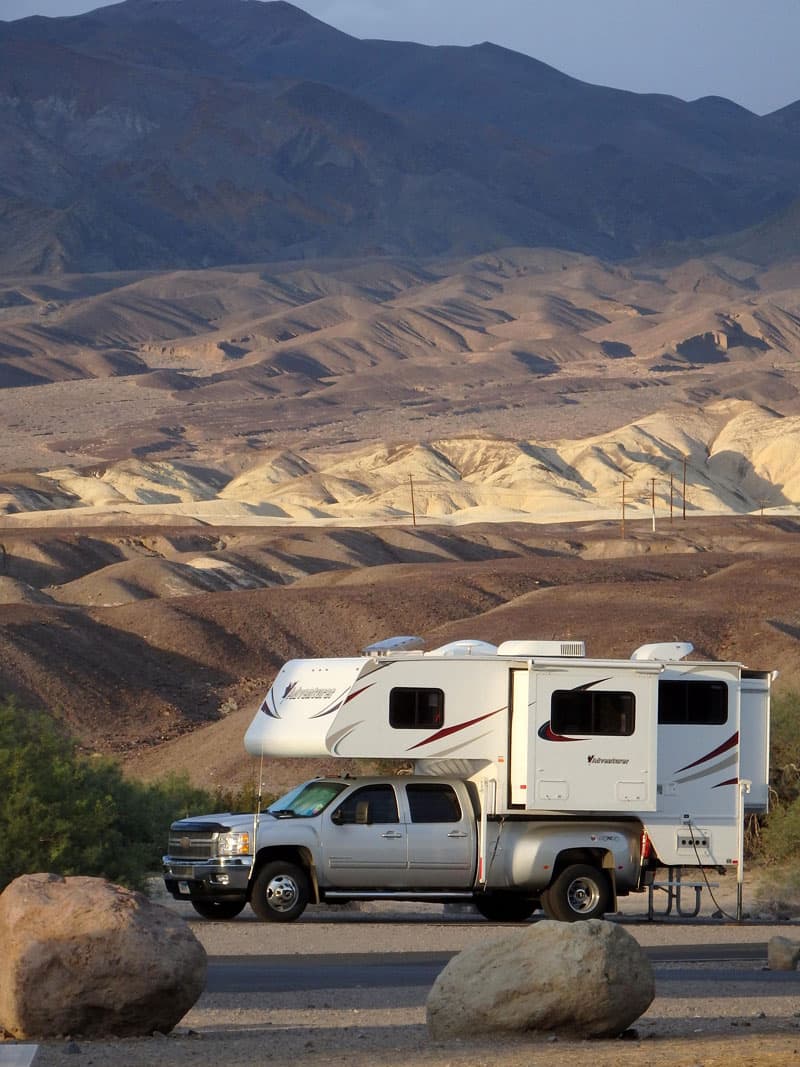 Bring a camera any time you go out, even if walking the dog at the campground. Our dog, Rugby, sensed something in the shrubs behind camper and started barking. Two coyotes ran out from behind. I wish I had my camera then.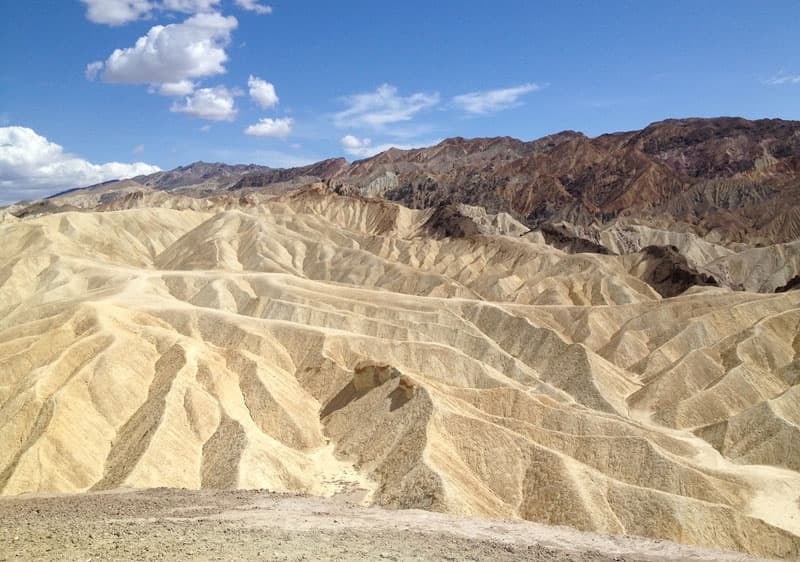 Sue Graf
2008 Ford F350
2013 Arctic Fox 865
Above: Ubehebe Crater hike is only .3 miles long
There are many stunning places to explore in Death Valley. For something a little different, hike the trail down into Ubehebe Crater. The trail is only 0.3 miles long going down and it will feel like ten miles coming out. It is worth it to stand at the bottom and look up. The trail is located in the northern section of the park, about eleven miles from Scotty's Castle.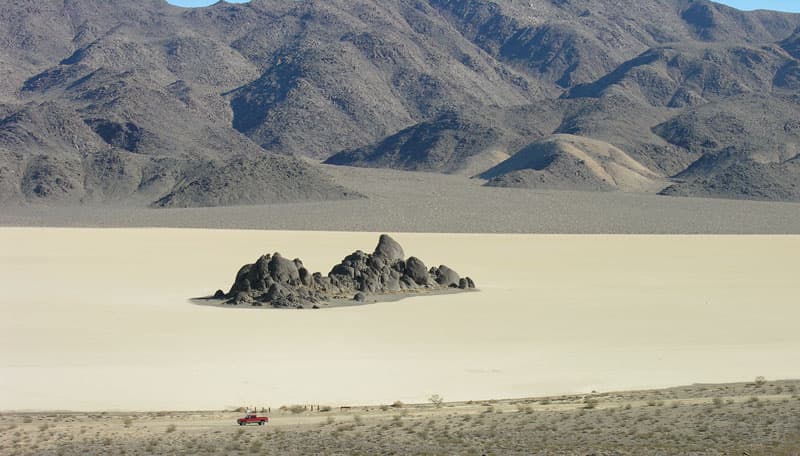 Above: Racetrack, the pile of rocks is called the Grand Stand
My second bit of advice is what not to see. Don't go to The Racetrack unless you are a glutton for punishment. The 26 miles of unpaved road took us five hours in and five hours out. We were there for about thirty minutes of sightseeing. The next day on a ranger lead hike, the ranger said, "Buy the postcard". He only goes there if he's driving a park vehicle. The road is shale and can destroy tires. The tow truck price is astronomical.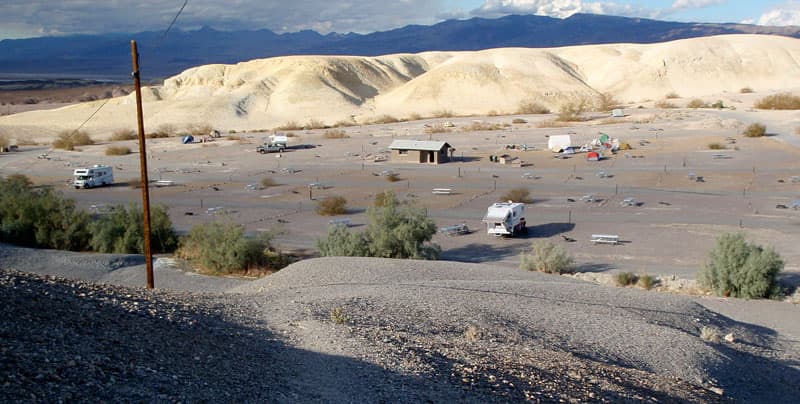 Above: Texas Springs campground
We visited in 2009 and stayed at three campgrounds; Texas Springs, Stovepipe Wells, and Mesquite Springs. We liked Texas Springs the best because it did not allow generators.
All three campgrounds were first come, first serve and had ample sites when we were there. We were traveling with our 2003 Okanagan and 1999 Dodge Ram pickup. We took the camper off at each campground.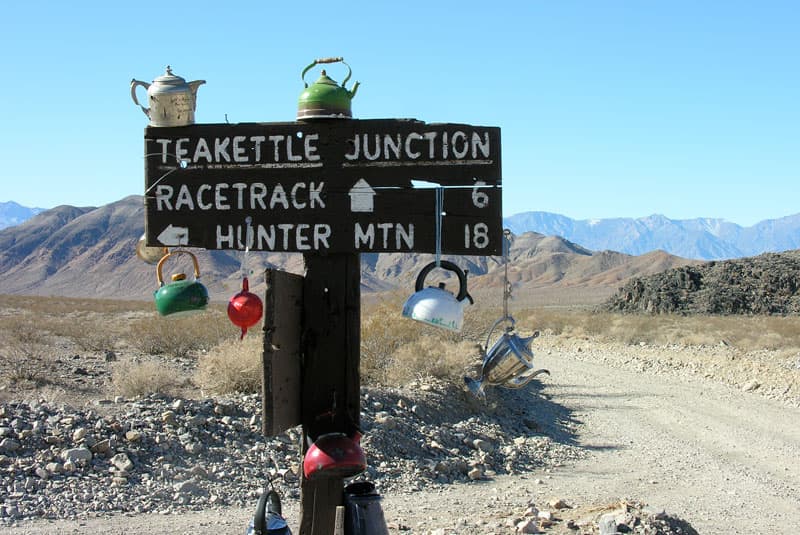 Definitely wear hiking boots because some of the terrain is very rough. Needless to say, carry a lot of water and extra food. The maps the park gives you may not be detailed enough for some of the longer hikes, and the signage was sometimes difficult to comprehend.
We purchased a hiking book before we went called, "Best Easy Day Hikes of Death Valley". It wasn't the best of resources and didn't have topo maps, but we made use of it.
Joe Sesto
2015 Silverado 3500
2015 Bigfoot 2500 106e
If nothing else, go to Zabriskie Point. Sunrise or sunset can be spectacular or a miss, but the view alone is worth the trip.
The desert is cold at night even when there are tolerable daytime temperatures. It can be pretty cold if you get to Zabriskie Point well before sunrise. It can also get windy up there. Make sure you bring winter jackets.
If you have the time, Mount Whitney is not that far from Badwater Basin. So you can be at the lowest and highest elevations in the Lower 48 in a short time. The climb to the Whitney peak depends on individual ability, but 80 year olds have done it.
The last few times I was there the park was not crowded, but I go mid-week and off-season. I dry camped a lot wherever I found an empty spot. At the time, I had an 8.5-foot Bigfoot on a Ford F250, so I could park anywhere.
I've stayed in the Furnace Creek campgrounds when my wife was along and that met her standards. When just a couple of us guys went to photograph it, we stayed close to the sunset or sunrise vista.
The Racetrack is just under three miles in area at the north end of the valley around 3700-feet.  It has small and large stones that mysteriously move across the Racetrack's surface unassisted. It's called sailing stones, hence the term Racetrack.
Unfortunately, The Racetrack Playa was vandalized last September. Someone drove their SUV onto the Death Valley Racetrack leaving miles of tire tracks on the surface, possibly spoiling the scenic value forever.  See the Wiki article for more details
There is a certain solemnity and peaceful contemplative nature in parts of Death Valley and the Racetrack was one of those that attracted many visitors, but it only took one person to destroy it for the rest of us.
One of the unseen phenomenon in the valley is that loud noises – especially those of big engined Jeeps and other off-road vehicles – carry for miles across the valley.
Steve Gomez
2014 Ford F350
2015 Host Mammoth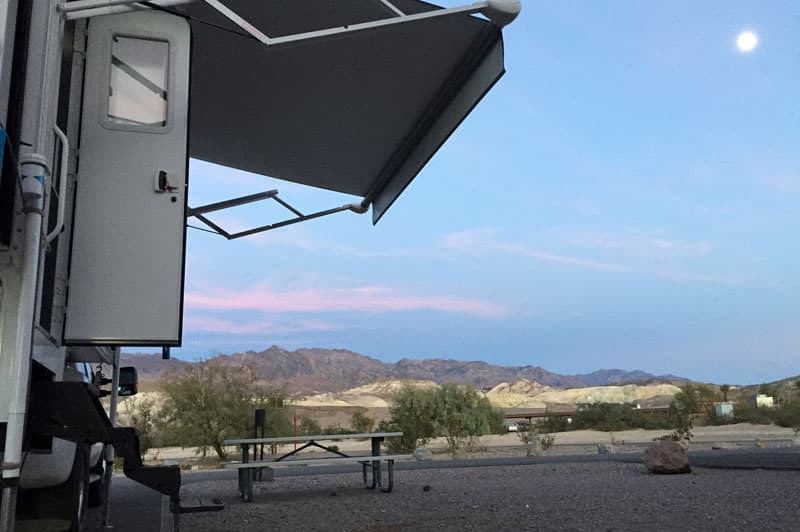 We went to Furnace Creek and Stovepipe Wells. We camped at Furnace Creek right after the great flood of October 18, 2015.  Camping was $9 a night with the senior pass. There are no hookups.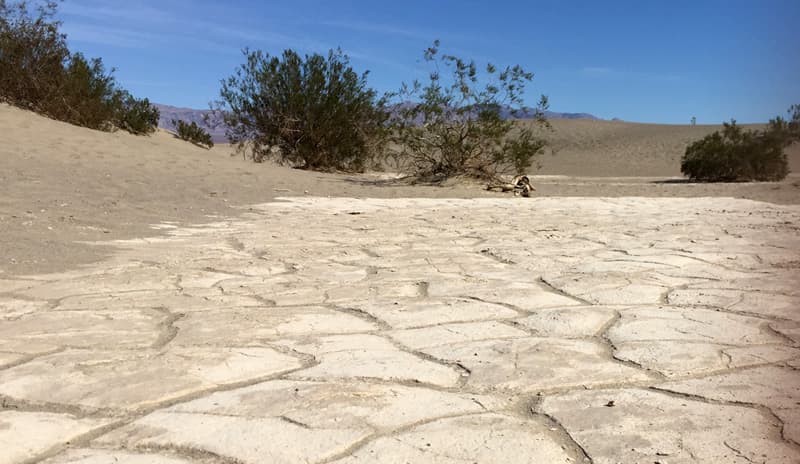 Scotty's Castle and Badwater Basin roads were washed out and closed so just we did the standard tourist fare.  We enjoyed the dunes near Stovepipe Wells and the Borax Museum at Furnace Creek. We went to viewing points and trails, like Zabriske's Point.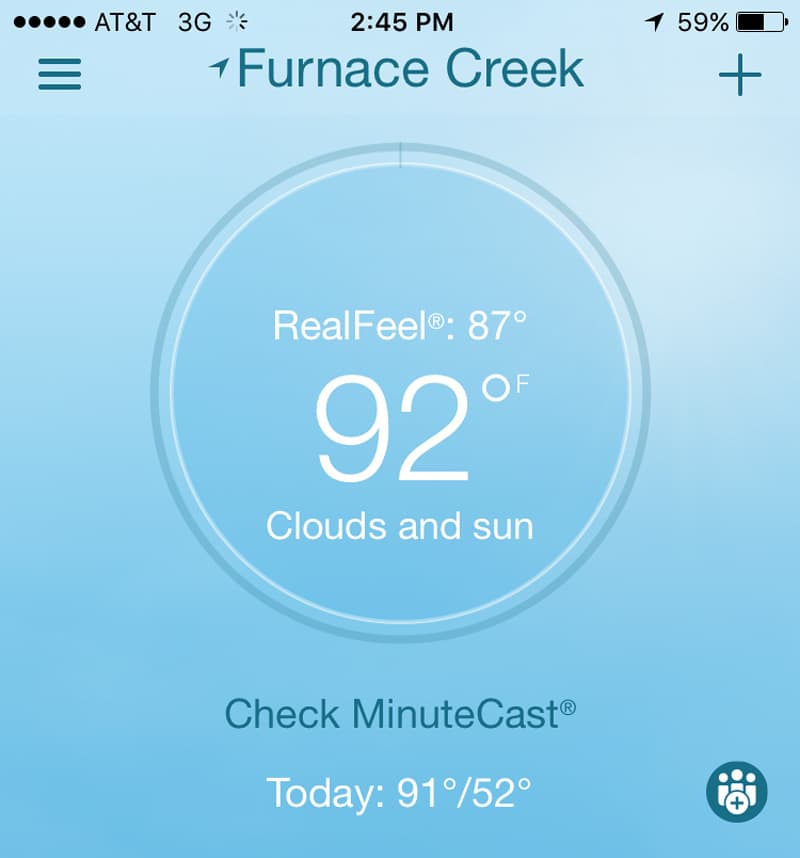 Temperatures were reasonable during our visit with 90s during the day to the 50s at night. Quite comfortable.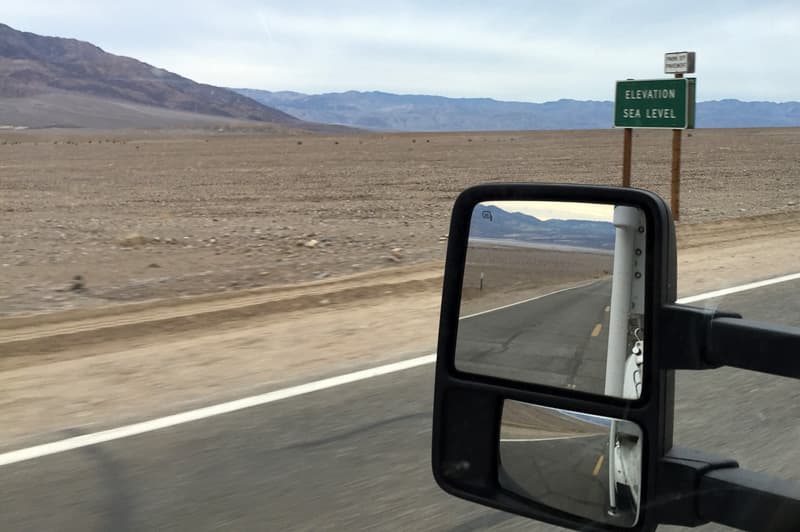 We entered Death Valley from the south coming up from Las Vegas and then headed out through the west past Stovepipe Wells and into the Mohave.  I wish we had stopped at Alabama Hills for a few days on our way out, but we were unfamiliar with it at the time.
Janice Meyers
2004 Ford F-350
2004 Alaskan Camper
There are several canyons along Nadeau Road that hold fun discoveries of cabins, mines, and lots of old mining equipment.  There is a nice route across from the ghost town of Ballarat off of the Trona Wildrose Road, going in at Slate Range Road.  I also recommend Minnetta cabin and mine, Osborne cabin with cool rock formations, and Snow Canyon with the St. George mill site.
Above: Lookout City
Lookout City is only for four wheel drive vehicles, but there are amazing views.  You might even see some fighter jets in a duel.
Above: Jail Canyon Equipment
Jail Canyon has a great cabin that is well cared for with tons of mining equipment.  Hike across the stream bed to the canyon above the cabin. Willows line the stream for a pretty hike.  This is a very rough road and only for four wheel drive vehicles.  We maneuvered there in our regular cab Ford F-150 with eight foot bed and camper shell.  We have not yet tried the Alaskan as the wheel base may be too long.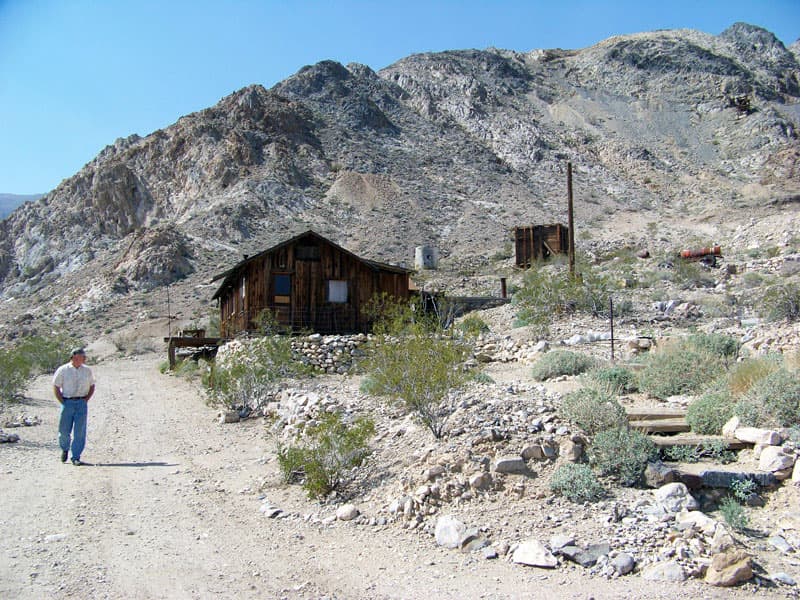 Above: Minnetta Cabin
Minnetta Cabin has great places to camp.  A concrete foundation from an old building is level with a good view of the cabin and surrounding area. The St. George mill site in Snow Canyon is a favorite.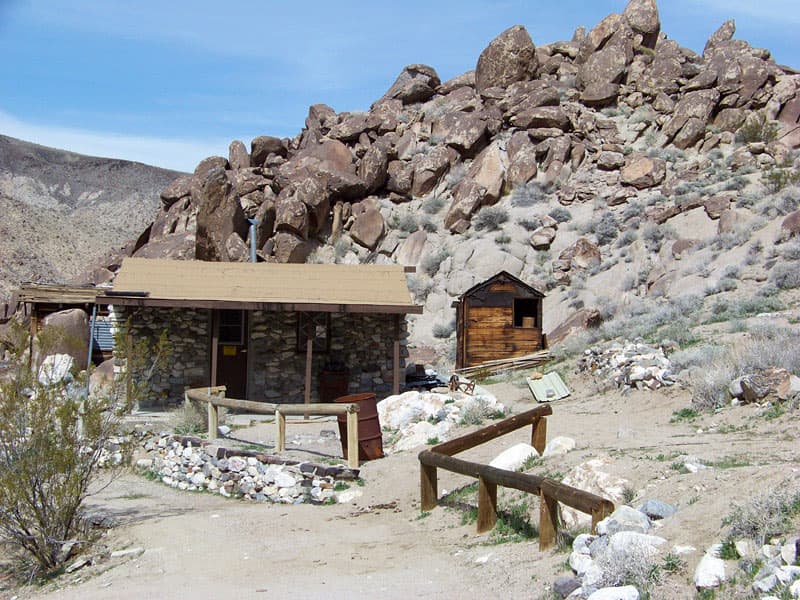 Above: Osborne Cabin
You can camp near the Osborne cabin as well.  There is no cost, but you may encounter the groups that have adopted these cabins by working on them or enjoying a stay.
I have posted a list of handy things to know when camping in Death Valley in my blog.
I recommend Death Valley SUV Trails by Roger Mitchell and The Explorer's Guide to Death Valley National Park by T. Scott Bryan and Betty Tucker-Bryan.