Six experienced truck campers reveal a list of must-see roads, trails, and attractions in Grand Teton National Park.  Warning: Stunning photography ahead.

We are launching a new "bucket list" series highlighting the best truck camping destinations.  These articles will be sourced directly from experienced truck camper owners who have researched, explored, and camped at these must-see hot spots.
What are we looking for?
That hidden fishing hole.  The boondocking bonanza around the bend.  A picturesque sunset location no photographer could resist.  The tucked away bar and grille with a buffalo burger you won't forget.  In short, the kind of tips that can make the difference between a good truck camping trip, and a great one.
The first bucket list article is on Grand Teton National Park.  We contacted five truck camper owners with five different truck camper rigs, perspectives, and recommendations.  Put together with their jaw-dropping photographs, we now have a fantastic truck camping bucket list for this unforgettable destination.

Mike and Lisa Johnson
2008 Chevrolet 3500
2008 Eagle Cap 1160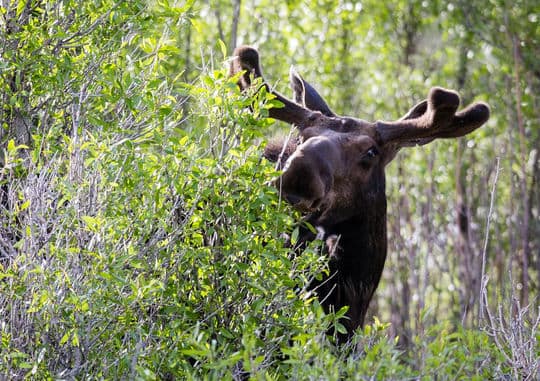 Above: A moose feeding in Gros Ventre Campground, Grand Teton National Park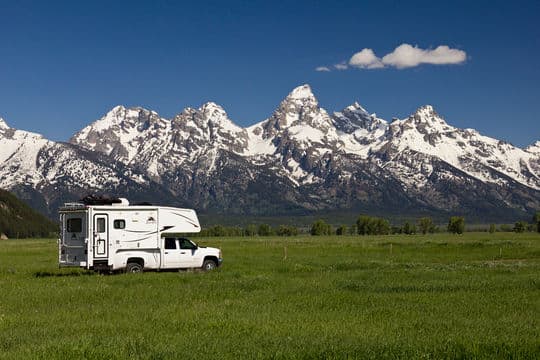 Above: This photo was taken on Mormon Row on the south end of the Tetons.
1. Gros Ventre Road
Gros Ventre Road (pronounced Grow Vont) is incredibly beautiful in the fall.  One of my goals is to make it all the way to the end of Gros Ventre Road, but I have not been able to take the time to do so yet.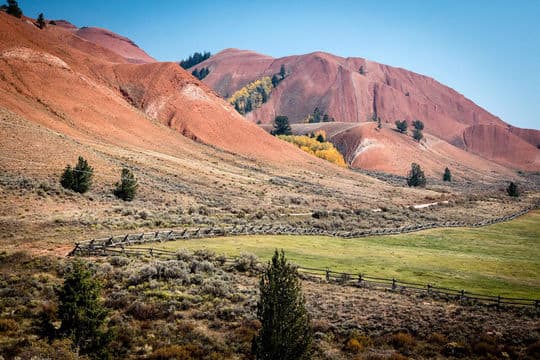 Above: View just west of Lower Slide Lake down Gros Ventre Road
I have made it to another campground way up the road heading east.  The whole road is awesomely beautiful.  There is a small but great off-grid campground just down Gros Ventre Road on Lower Slide Lake.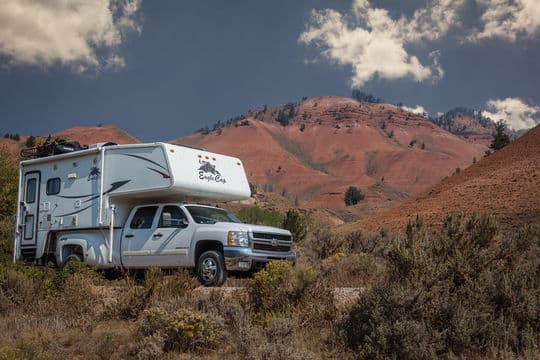 Above: I found this Teton National Park spot on Google maps, and went there to take the Truck Camper Magazine calendar photo.  I literally found this spot from thousands of miles away!  It isn't the best of my photos, but it is my favorite because of that.
2. Gros Ventre Campground
Gros Ventre Campground is one of my favorite places, anywhere.  It's a long, quiet campground on the south end of the Tetons.
Above: Wildlife spotted in Grand Teton National Park.  Left: Bison taking a dirt bath on Antelope Flats, Middle: Moose feeding in Gros Ventre Campground, Right: Antelope near Antelope Flats, how appropriate – click to enlarge
There are always some moose around the campground.  In the morning there are normally some moose on the road/flats just east of the campground heading towards Kelly.