Truck Camper Magazine reviews a 2017 Northstar 650SC, a self-contained, wet bath, north-south cabover, pop-up truck camper for short bed and super short bed half-ton trucks.  Can a seven-foot, self-contained pop-up design really work?  Let's find out.

The Northstar 650SC was debuted in Truck Camper Magazine on May 13, 2014.  Directly inspired by the hard side Northstar Liberty, the 650SC featured an impressive list of design innovations making it one of the most functional pop-up truck campers on the planet.
More importantly, the 650SC's versatility was fit into a remarkably compact seven foot floor plan.  As Rex Willett, President of Northstar Campers, explained for the debut, "That's never been done before in this industry."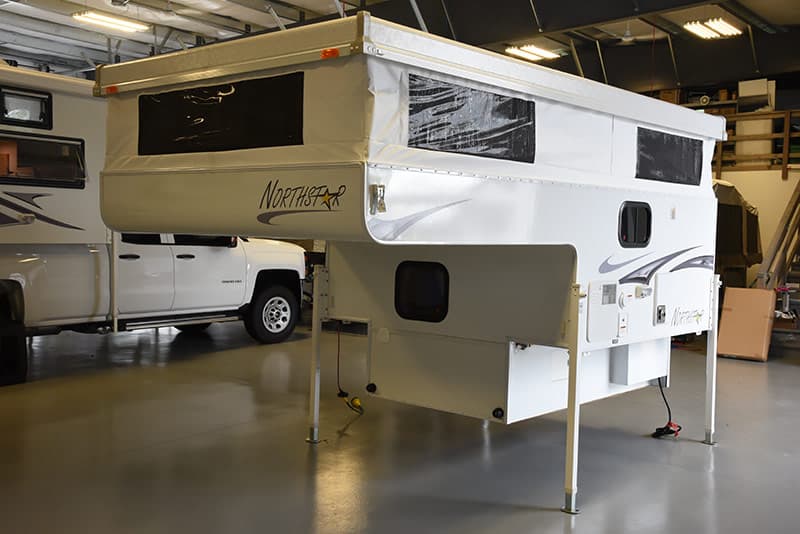 Most of the design innovations of the 650SC are subtle, but make meaningful improvements to the day-to-day use of the 650SC.  For example, the side walls of the 650SC were raised just enough to allow the owner to access and use the bathroom with the top down.  Anyone who has pulled over to quickly use their camper bathroom knows that's no minor benefit.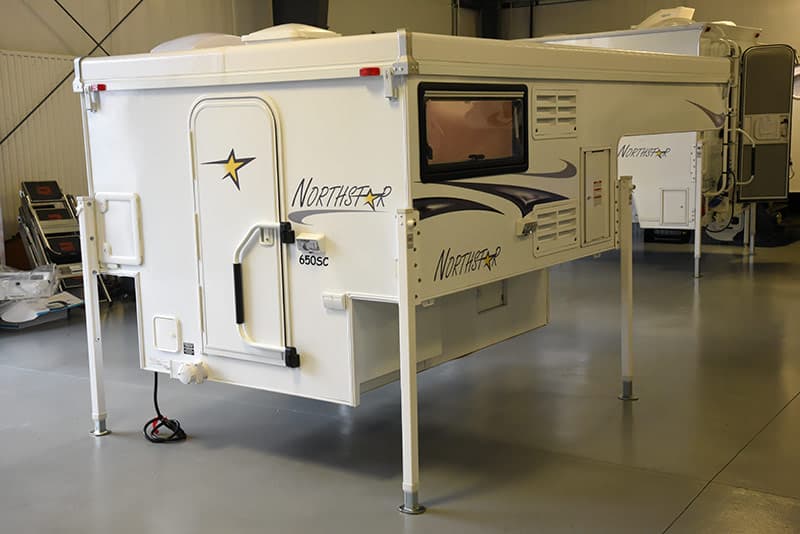 Above: The Northstar 650SC has a bathroom that's usable with the pop-top down
The taller side walls also create 6-inches of height between the cabover mattress and the lowered ceiling.  This allows the owner to leave their pillows and bedding in place while traveling.  The taller side walls also allow for 6'5" of headroom in the shower.
Perhaps none of these elements will light one's hair on fire on a dealer lot or RV show, but they certainly offer real world benefits that will be appreciated in the field.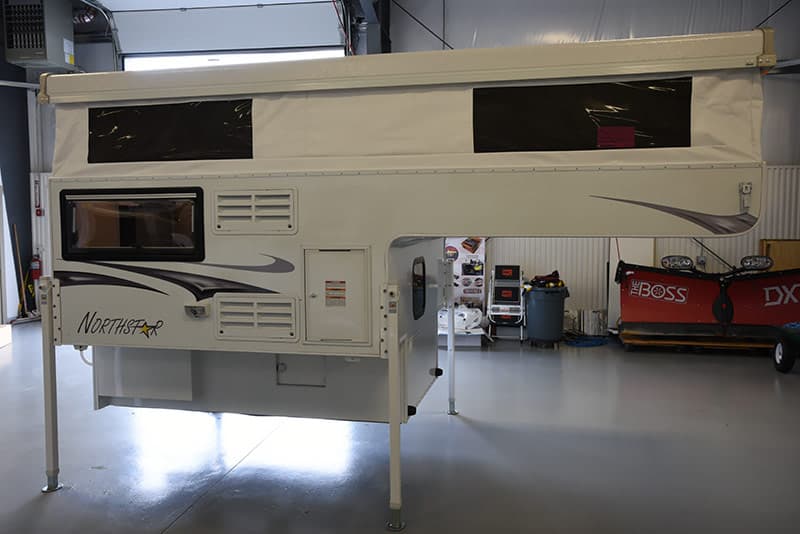 Per the advice of Bill Penney of Truck Camper Warehouse, Northstar made most of the options on the 650SC standard.  The only available options are features not everyone wants or needs; an air conditioner, entry step system, television antenna, awning, and a roof rack.  The rest, as they say, is baked in.
Speaking of air conditioners, the 650SC comes framed and pre-wired for both a roof top or rear window air conditioner, both of which run on a portable Honda EU2000i (or equivalent).  The rear window air conditioner leaves the roof open for kayaks or other gear.
Having the option for a rear window air conditioner to accommodate customers with kayaks really shows the thinking that went into this functionality-first design.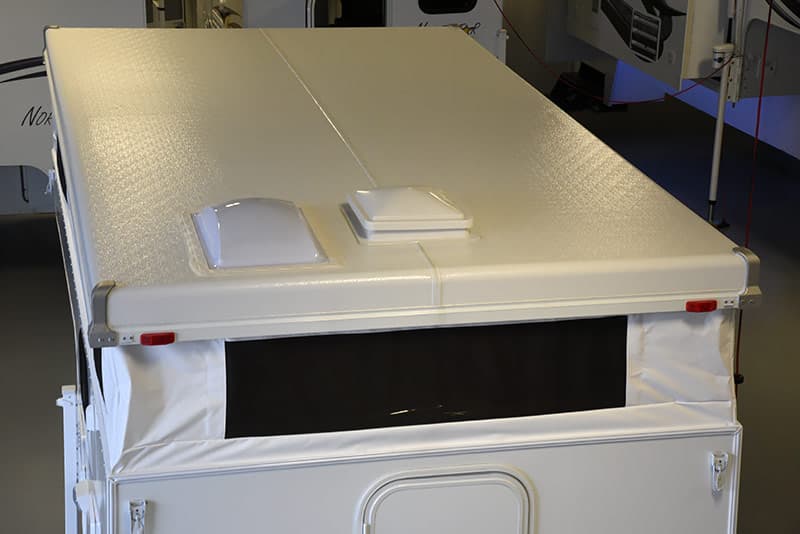 Above: By having an option for a window air conditioner, the 650SC roof has plenty of room for kayaks, solar panels, and other gear
Versatile design and features are obviously appreciated, but they need to be implemented just right to achieve the function, convenience, and comfort they are intended to offer.  Put another way, there's no denying that the Northstar 650SC is a veritable Swiss Army Knife, but how does it stack up in reality?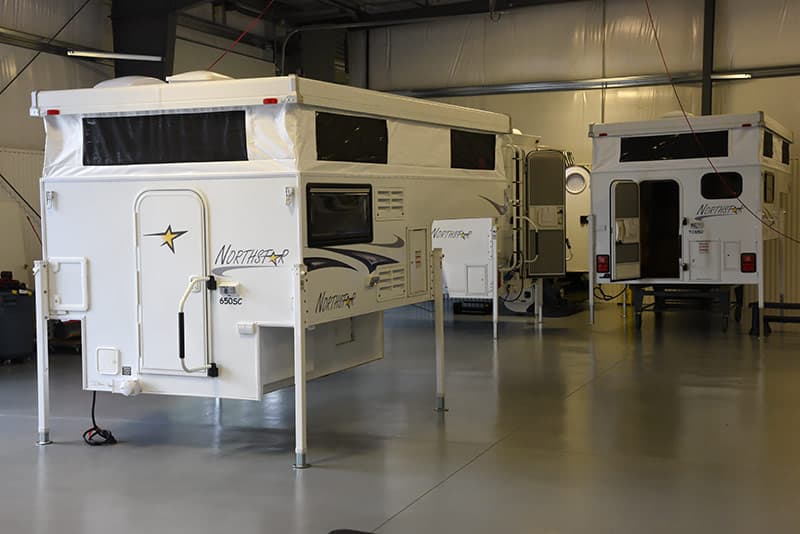 For this review we checked out a 2017 Northstar 650SC at Truck Camper Warehouse in West Chesterfield, New Hampshire.  As with all of our reviews, the camper was selected at our discretion and the manufacturer was not given forewarning.  Let's get to work.
Northstar 650SC: Traditional or Modern Pop-Up?