Under the kitchen counter is what appears to be three large cabinets.
Unfortunately, most of this space is consumed by the sink and options.  The first cabinet contains the sink basin and plumbing.  The second cabinet contains the optional dedicated battery (in this case behind a customer-requested a spice rack).  And the third cabinet is consumed by an optional 4-gallon water heater.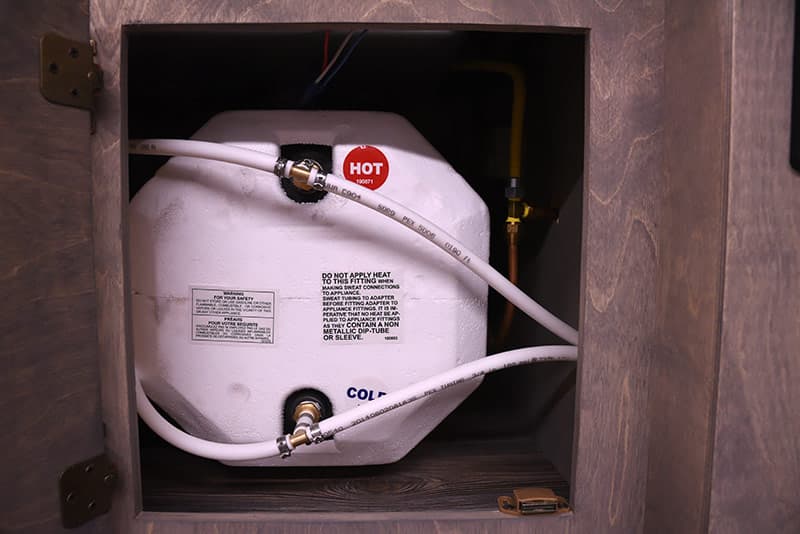 Easy access to the sink plumbing and water heater for maintenance is always welcome.  To reach the water heater in our camper we have to pull out a drawer and then contort our arms down through a narrow opening.  In comparison, this is beautiful!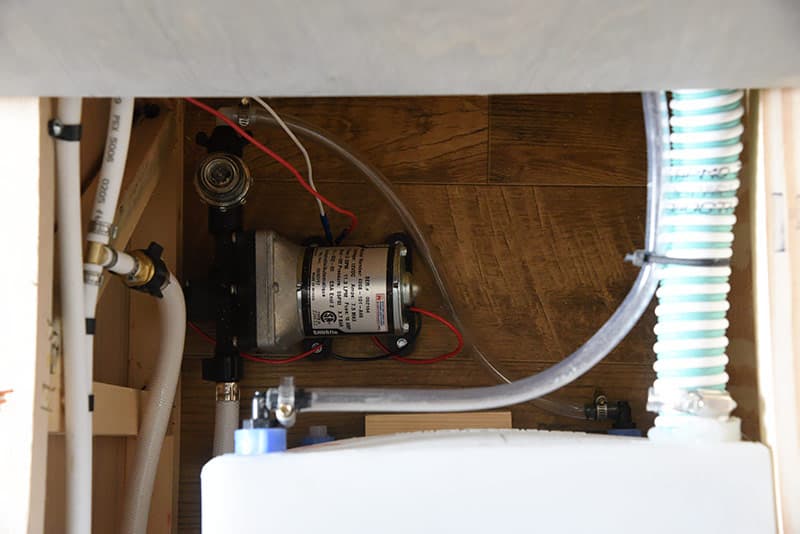 We later found the water pump under the step to the cabover.  Again, this vital system was easy to access.  Someone at Capri cares about making maintenance as simple as possible.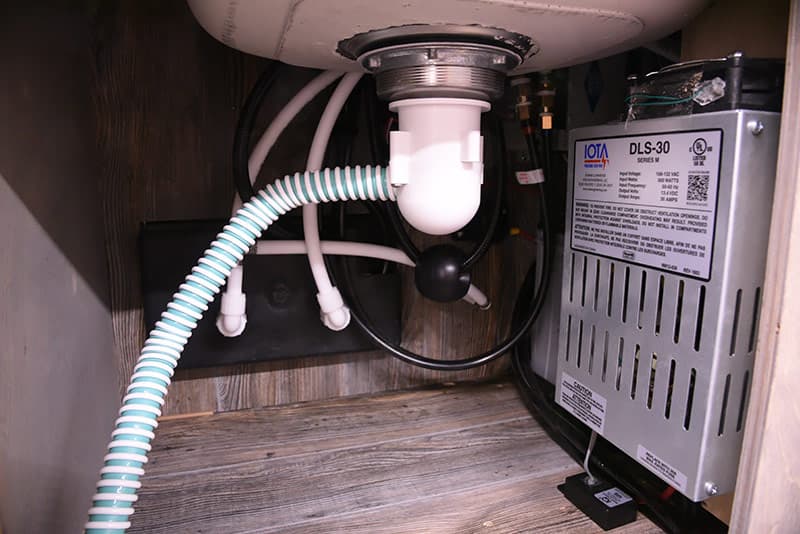 I would be careful about using the space under the sink for storage to avoid anything coming in contact with the sink plumbing or power converter during travel.  One idea would be to velcro an open plastic basket on the center-left side of this compartment and to keep anything stored here in that basket.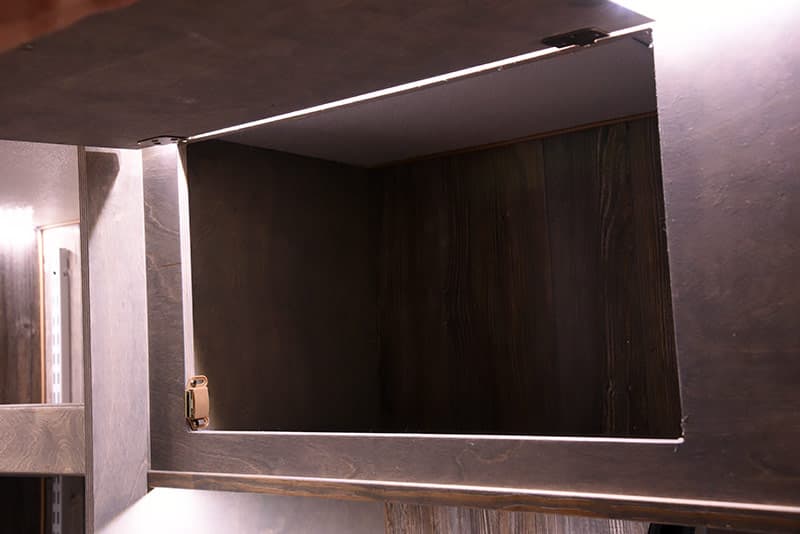 The large upper kitchen cabinet becomes even more important in light of the minimal storage below the counter top.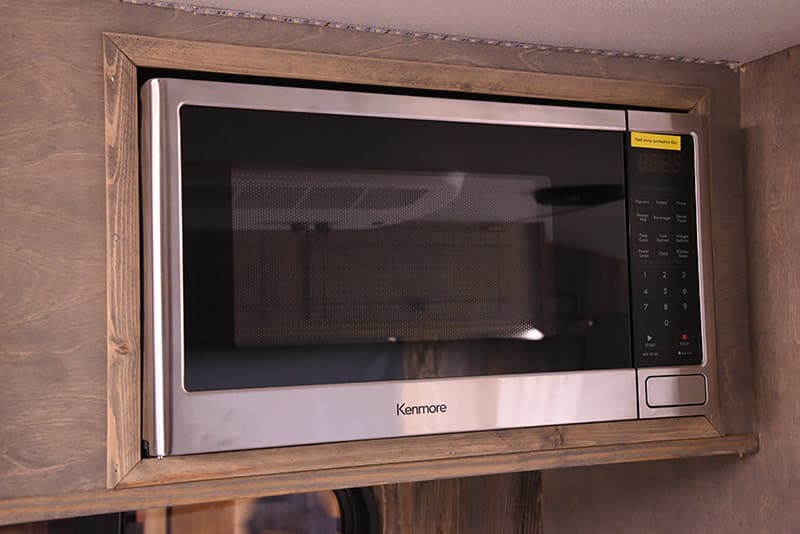 Some folks can't live without a microwave.  If that's you, by all means order the optional microwave.  It's a good size and the stainless finish gives it a contemporary look.  For everybody else, this location can be a second large upper kitchen cabinet.  We happily live without a microwave on the road, so that would be our choice.
Together with the shallow middle cabinet under the counter (great for cans, jars, and spices), and the large rear shelves across from the shower stall, the kitchen area storage is highly workable.  Remove the optional microwave and it's spot on for a camper this size.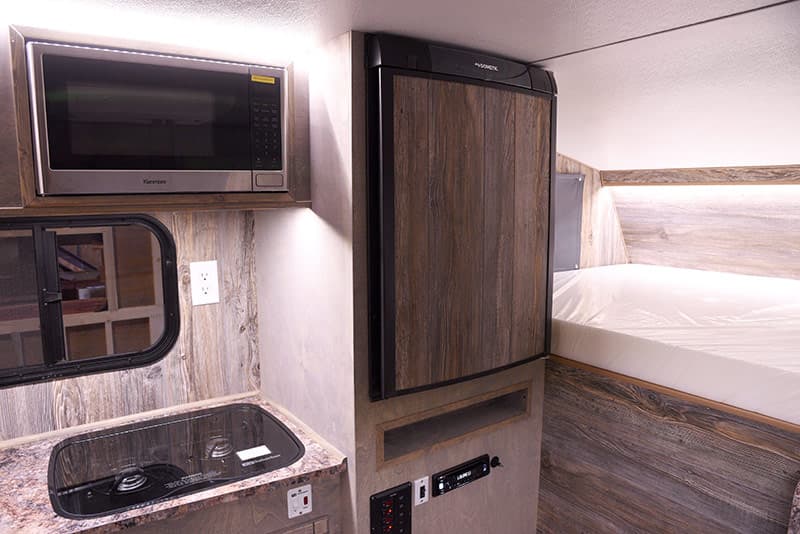 The 2-way, 3-cubic foot refrigerator and freezer is outside of the cabover allowing comfortable access and free range for the refrigerator door.  The 3-cubic foot capacity may be low for some folks, but it's in line for the size of the Capri Retreat.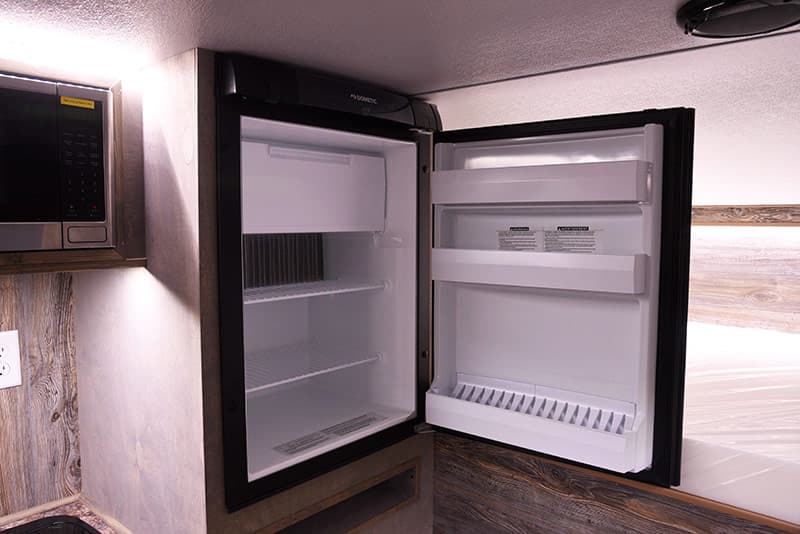 Based on our truck camping experience, 3-cubic feet of cold food storage is good for three to five days for two people eating exclusively from the camper.  We can go a week with our 6-foot refrigerator without trouble, ten days if we have to.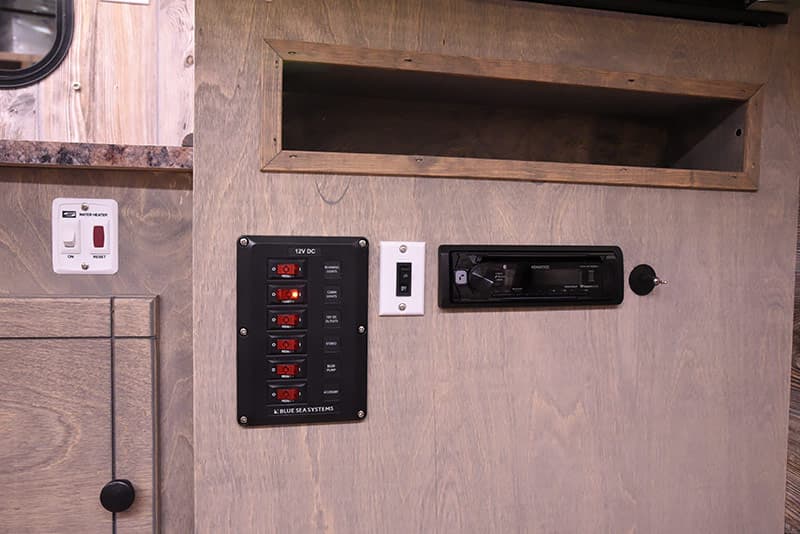 Under the refrigerator is a small storage nook, the Suburban water heater switch, Blue Sea Systems 12-volt DC panel, water pump switch, and Kenwood AM/FM/CD stereo with USB and 1/8-input.