Meet the Texas craftsmen who build classic Capri Campers with the most time-tested and proven materials and techniques known to the truck camper world.  Some things are still done best old school.

In just two years, Capri Campers will be 50 years old.  For the first 45 years of the company's existence, Capri Campers focused almost entirely on the rodeo cowboy market.  Outside of this predominantly Texas niche, Capri was relatively unknown.
That all changed when father and son team, Pete and Tyson D'Acosta, bought the nearly half-century old manufacturer in 2014 and immediately set-out to reinvigorate the product and company.
With a considerable cash injection, months of long hours, and plenty of sweat equity, Pete, Tyson, and the ten man Capri production team managed to turn this previously stagnant company into a successful force in the truck camper marketplace.
Despite strong sales, Pete and Tyson are far from pulling back on the throttle.  As this article goes to press, their building is being expanded, and they are making plans to further grow the company.  Suffice it to say that Capri Campers is a company to watch.
Speaking of watching Capri, we were very excited to finally visit and tour the Capri Camper factory this past April.  As has been stated many times, there's no better way to understand a truck camper manufacturer and its products than by visiting their factory, meeting their team, and spending a few days observing them in action.  Put on your Stetson hat and cowboy boots.  We're going to Texas.
Capri Campers is located in Bluff Dale, Texas in an 8,400 square foot building.  The main office is located at the front and the production floor occupies the rest of the building.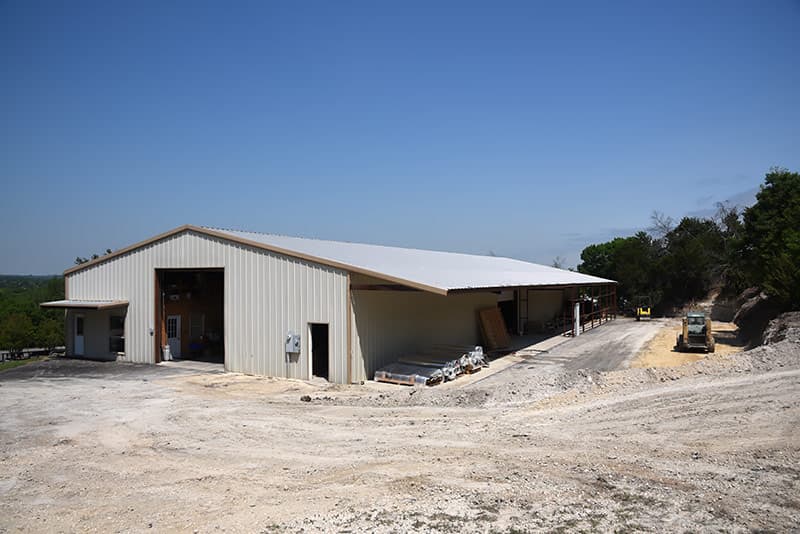 During our visit the plant was preparing for expansion.  Specifically, the roof is being widened to shelter Capri's completed and used inventory from the notorious hail storms in Texas, and a new storage room will allow for additional truck camper production space inside the main plant.
All totaled, the expansion will add 1,680 square feet under roof and 2,800 square feet of covered parking for completed campers.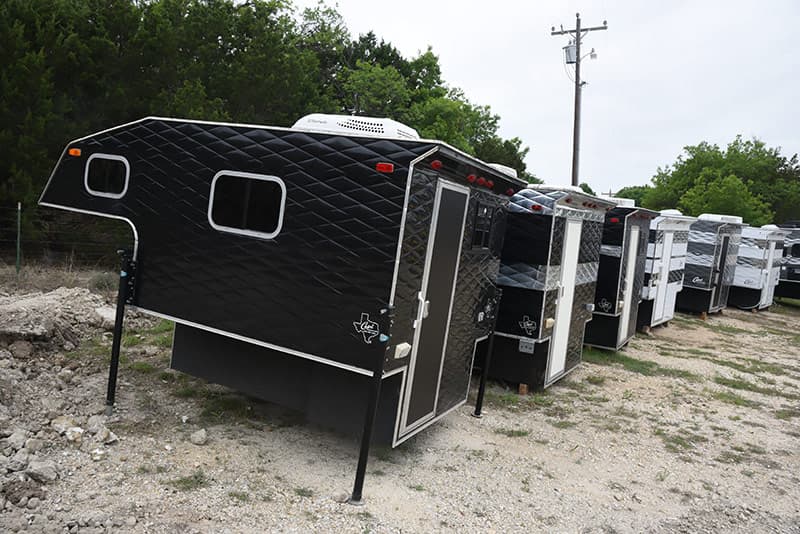 Capri usually has a half dozen or so freshly completed and used campers on hand.  These campers are normally stored on the side of the building, but were in the parking area waiting for the expansion to be completed when we arrived.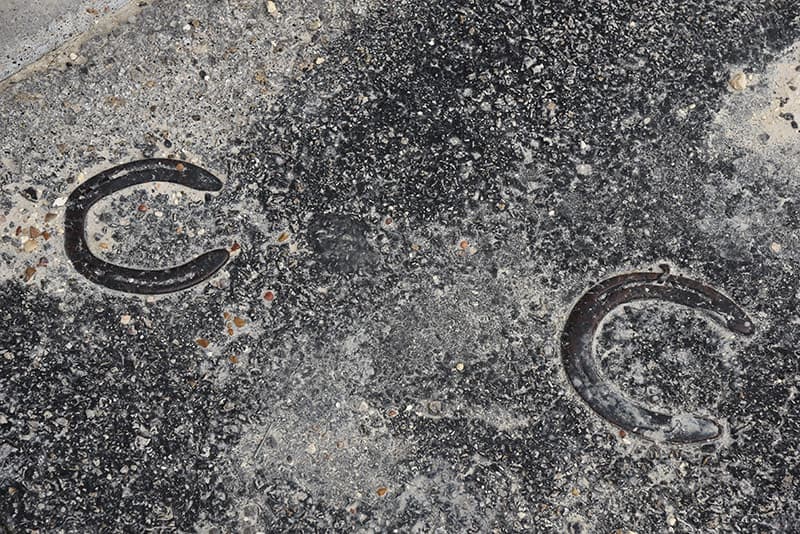 Just outside of the main bay door are two horse shoes in the macadam.  Now we have seen plenty of lucky horse shoes hung above entry doors for good luck, but never sealed into the pavement.  Pete D'Acosta, President of Capri Campers explained, "It's a Texas thing."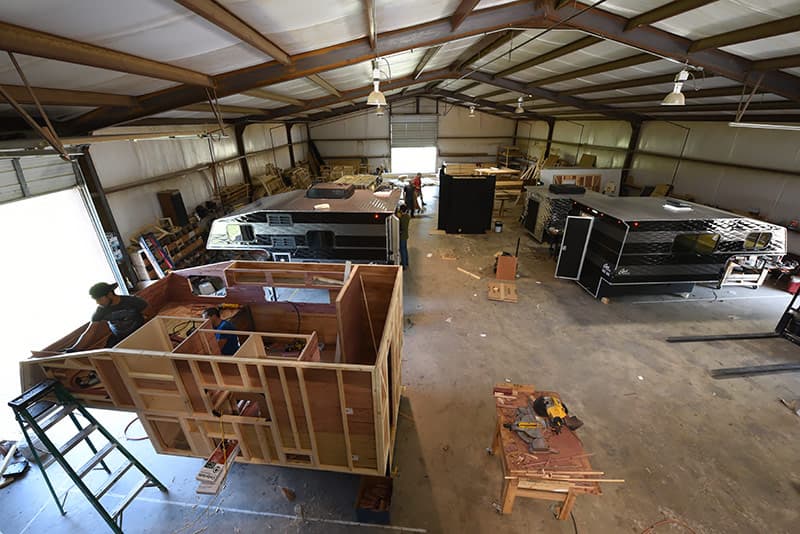 This photo was taken from a second floor level storage area above the main office and shows about three-quarters of the Capri Campers production floor.  The wood shop is in the back just inside the open bay door.  Finished campers are on the right, and campers in various stages of production are on the left.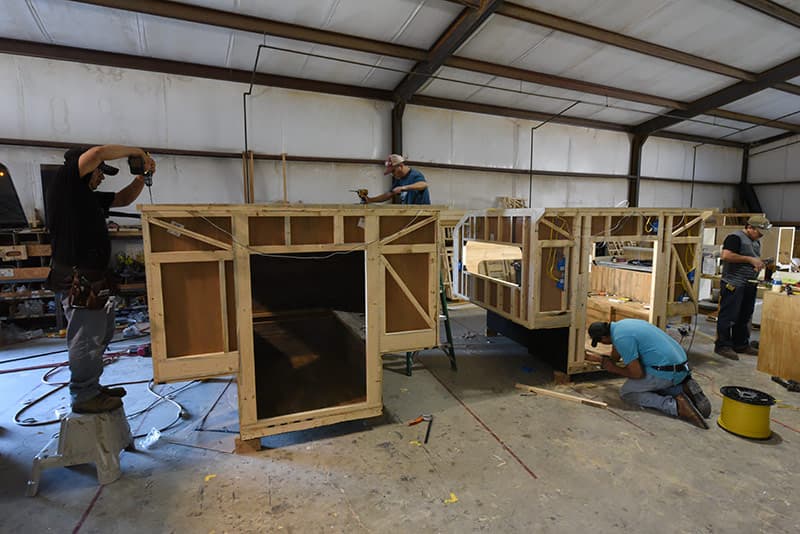 At first it was challenging to understand the production flow at Capri.  Most truck camper manufacturers have units at various stages of production moving down a production line with specialized team members at each station.