As stated in our Frequently Asked Questions, Truck Camper Magazine reviews are wholly independent and posted without notice or review by the industry until publication.
However, the manufacturers are invited to submit a manufacturer's response to be immediately published, without edit, the following publishing date.
Tyson D'Acosta, Vice President of Capri Camper, sent us the following manufacturer's response to the 2017 Capri Retreat Long Bed Review.  The sections referenced in the review are quoted to put Capri's responses in context.
From the Review:
As a manufacturer, Capri Campers does not install toilets in their campers, or bathroom sinks for that matter.  The optional shower stall in the Retreat does offer a seat shelf that Capri said would accommodate a Porta-Potti.  Visually, the seat appeared small for this purpose.
Capri's Response:
The portable toilet actually sits on the shower floor, not the bench seat.  I have attached a picture for you to see what this looks like.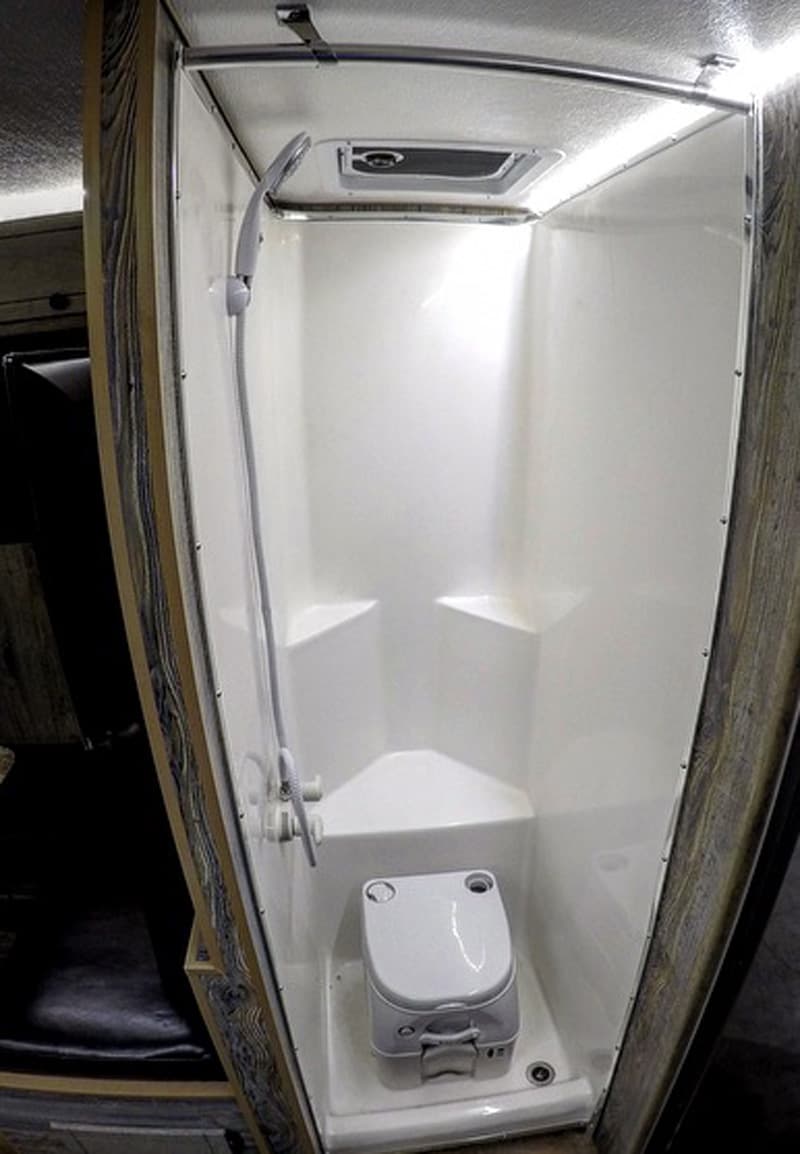 The portable toilet is removable when taking a shower and can be stored underneath the bench seat on the backside of the shower.
From the Review:
I would like to see a towel rack somewhere in this area (referring to the shower stall area).  The shower stall seems an obvious place for one or even two simple towel racks.  The back door could also accommodate a towel rack, but I would prefer the shower to keep the moisture inside the fiberglass stall.  Plus, there's the optional fan to help ventilate and dry the towel.
Capri's Response:
We can hang a towel rack just outside the shower if someone wants one.  We will call this the Gordon Rack on our option list.  We also have an optional mirror that can be hung on the back door.  I have attached a picture for you to see what this looks like.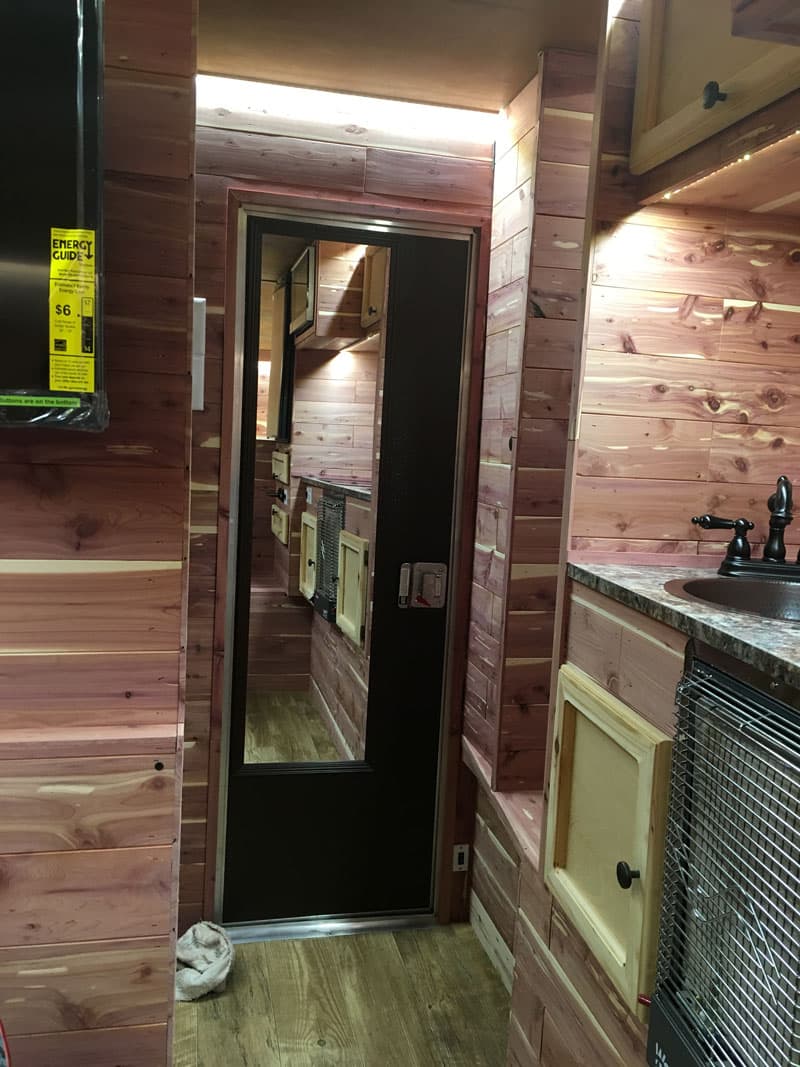 Above: The optional rear door mirror installed in a Capri Retreat
From the Review:
The upper cabinets do not have gas struts or catches to keep them open, so you'll need both hands to use them.  While the owner would become accustomed to this, it's a pain.
Capri's Response:
We are looking into gas struts for the cabinets to be standard on all 2018 campers.