Truck Camper Magazine reviews a 2017 Capri Retreat Long Bed, a hard-side, non-slide truck camper.  What happens when you take a classic floor plan, build it with old-school materials, and then integrate new technologies and ideas?  Can a classic camper be cutting-edge?

Depending upon who you ask, truck campers represent about 5-percent of the overall RV industry.  In a word, truck campers are a niche.  Within this niche, every truck camper brand has its own micro-niche defined by the products, materials, production processes, and overall marketplace approach they represent.  You might say truck campers are a niche of niches.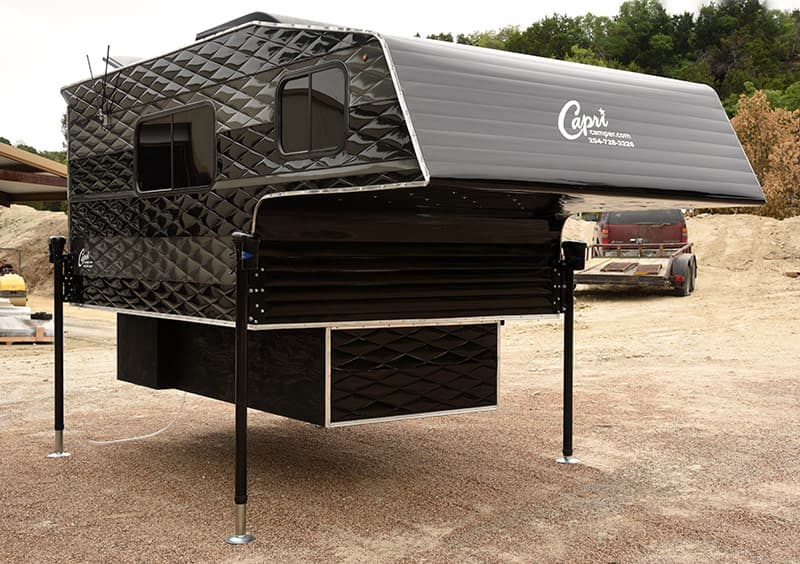 Although Capri Campers has been in business for nearly 50 years, the Bluff Dale, Texas manufacturer didn't really factor into the overall truck camper marketplace until 2015.  After decades of serving the local Rodeo Cowboy market, Capri emerged with new ownership reinvigorated to reach the broader truck camper marketplace.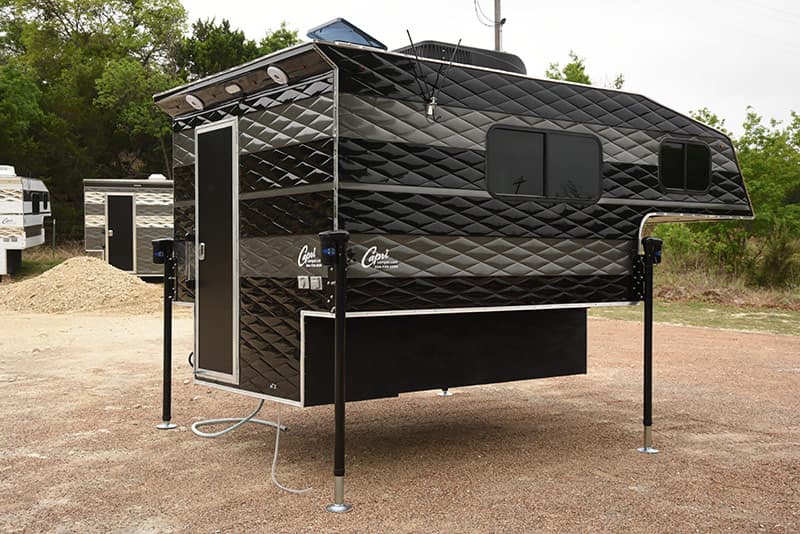 When we introduced Pete and Tyson D'Acosta, President and Vice President, that November, the father and son team revealed their bold vision.  First, they would honor the value-oriented, non-slide, half-ton compatible, classic truck camper concept Capri was known for.  Second, they would take the Capri product and business to a level that had never even been considered before.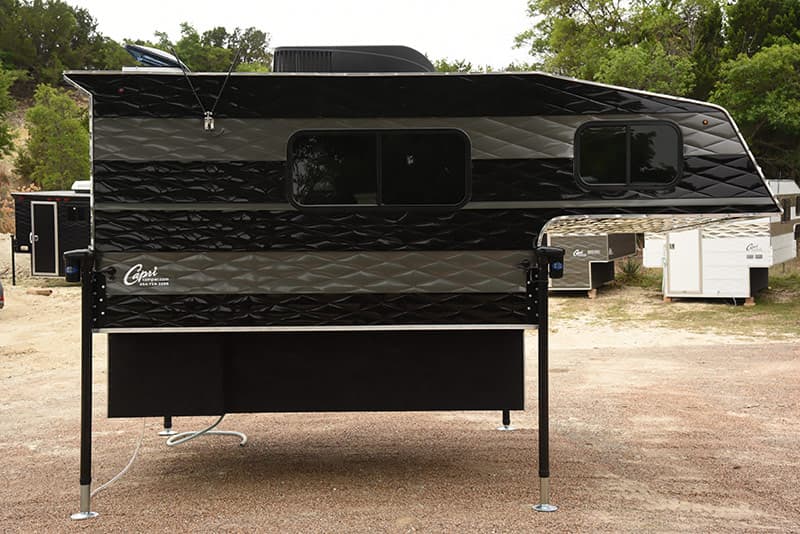 Since that time, Capri has enjoyed the seemingly perfectly-timed resurgence in non-slide, half-ton compatible truck campers.  This trend sky-rocketed Capri Camper sales and afforded additional production team hires, new and better equipment, a recent plant expansion, and a myriad of production changes aimed at quality and efficiency.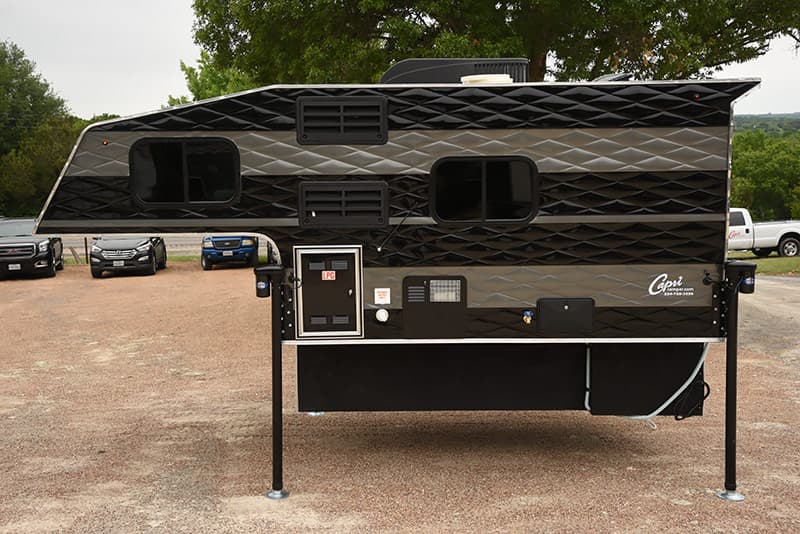 We documented Capri in this exciting moment during our factory tour story, "Texas Time Machine: Capri Camper Factory Tour".  The Time Machine reference in the title was no accident.  Again and again we were struck by a company with one foot in the past, and the other in the present.  What's most incredible is how this temporal conundrum extends directly into their truck camper products, but I'm getting ahead of myself.
As a custom manufacturer, we were limited to reviewing a Capri Camper that was completed during our April, 2016 factory visit.  Fortunately, the production team had just finished a 2017 Capri Retreat Long Bed and the customer pickup wasn't for another day or two.  Opportunity knocked.
Floor Plan Evaluation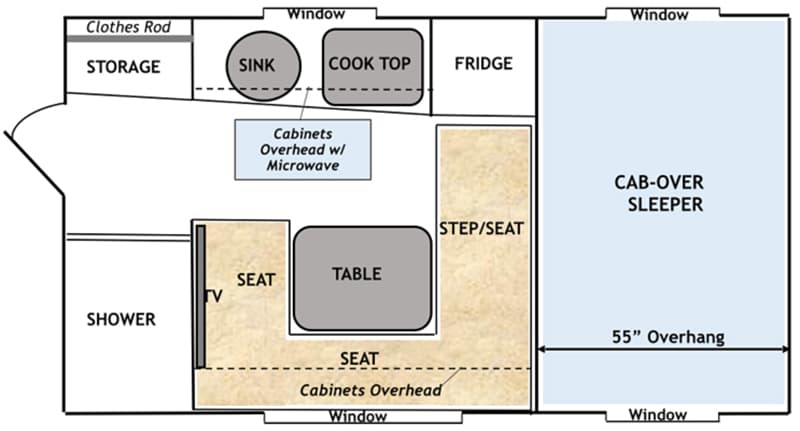 The very first thing that caught my attention in the Capri is one of the most unique options the brand offers; a one-piece fiberglass shower stall.  Note that it's not a wet bath with a toilet and a sink – just a shower stall.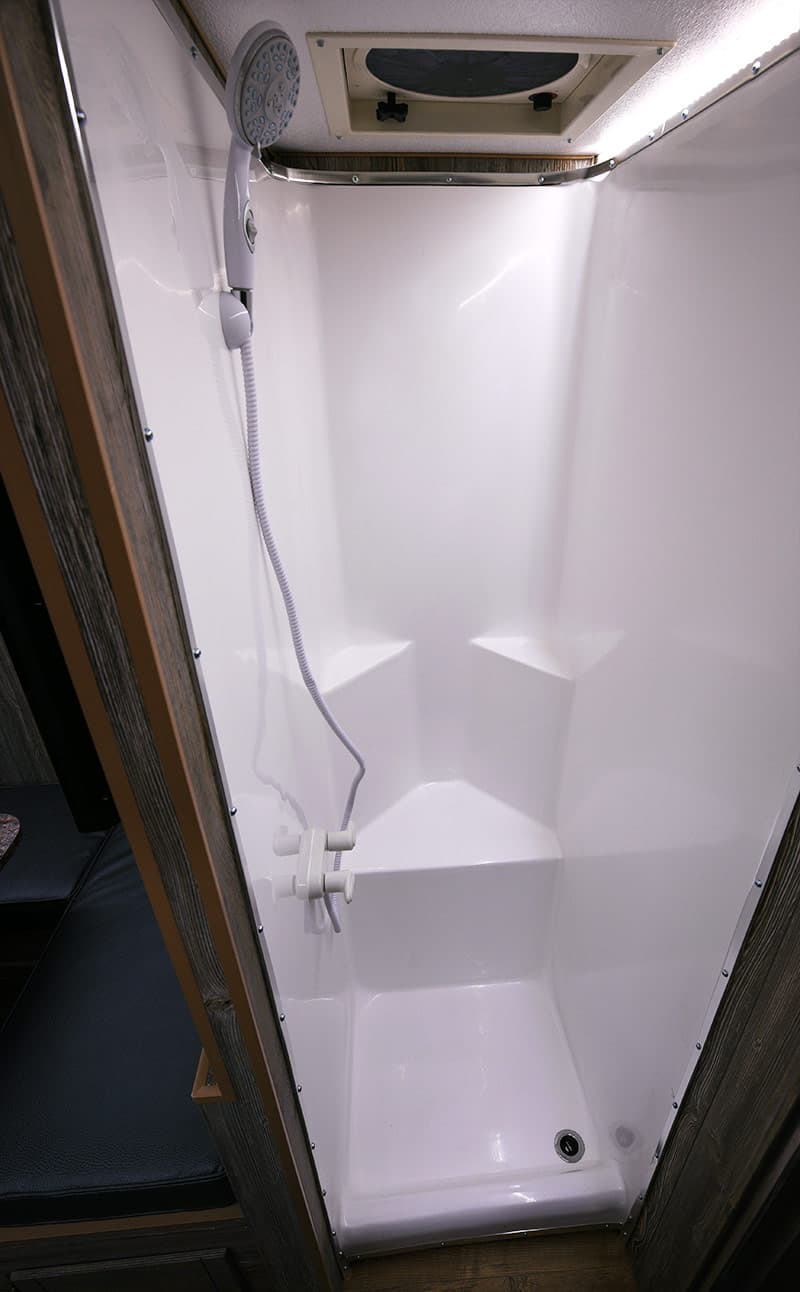 As a manufacturer, Capri Campers does not install toilets in their campers, or bathroom sinks for that matter.  The optional shower stall in the Retreat does offer a seat shelf that Capri said would accommodate a Porta-Potti.  Visually, the seat appeared small for this purpose.  Capri is welcome to send a Manufacturer's Response showing how this works.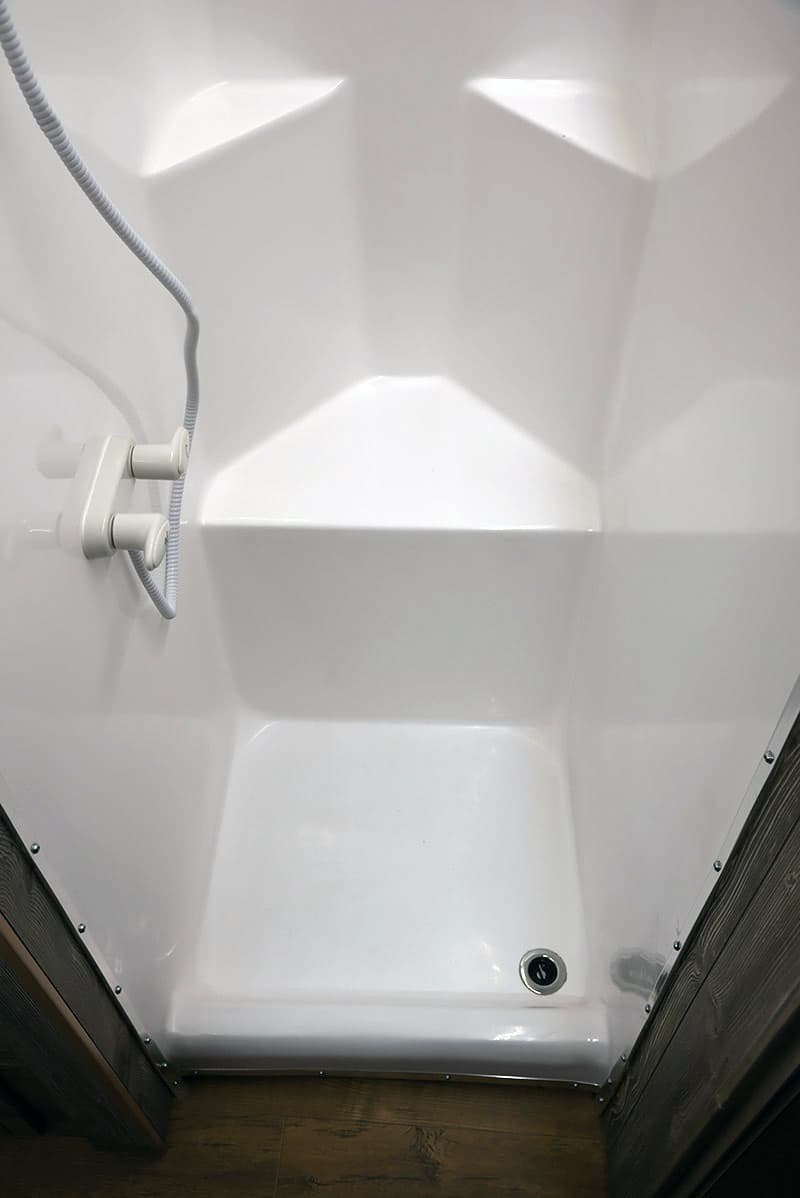 For a shower in a non-slide truck camper, the optional stall is a decent size.  I also appreciated the residential-style shower handles located inside the shower stall itself.  That sure beats the sink controls outside the shower stall we have in our camper.