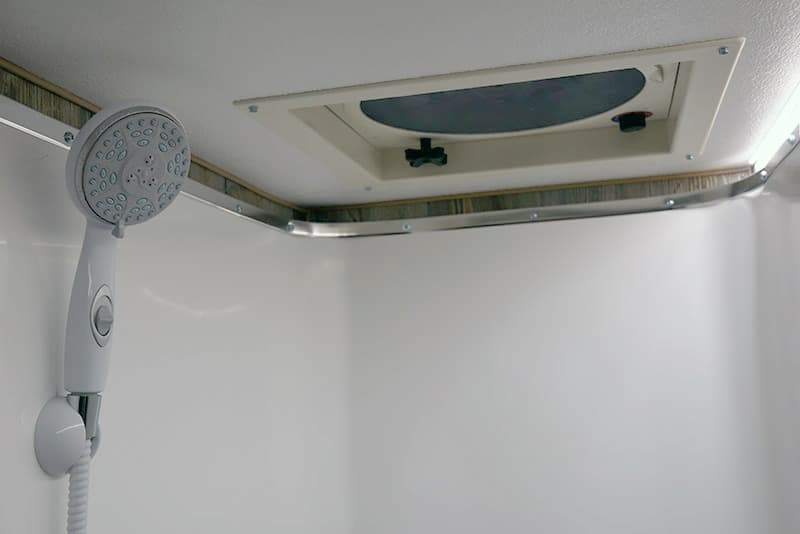 The one-piece fiberglass shower stall extends to the ceiling of the camper.  On the ceiling there was an optional Fantastic Fan to ventilate moisture and steam from the unit – always a good idea.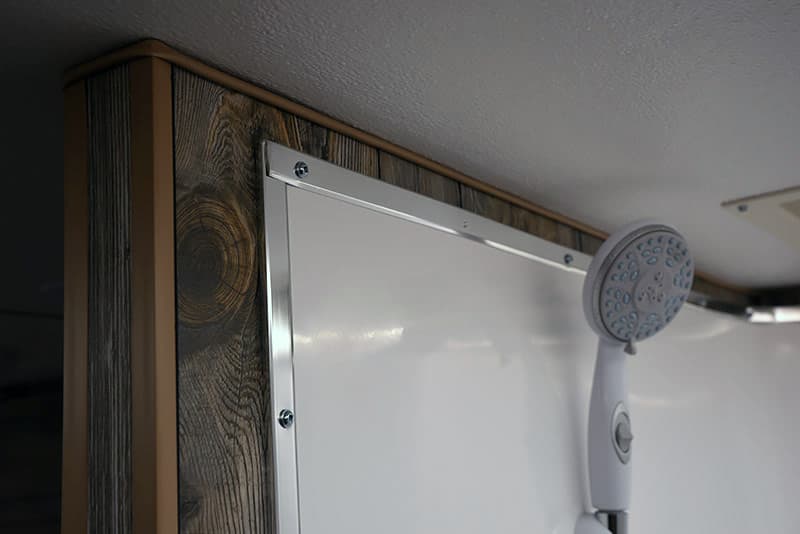 To save weight, there is no shower door.  A carefully placed shower rod and curtain should keep the water in.  I am not sure if Capri hadn't installed the shower curtain yet, or if that's up to the customer.  If this were our camper, we would employ an Extend-A-Shower rod to increase the shower space just a bit more.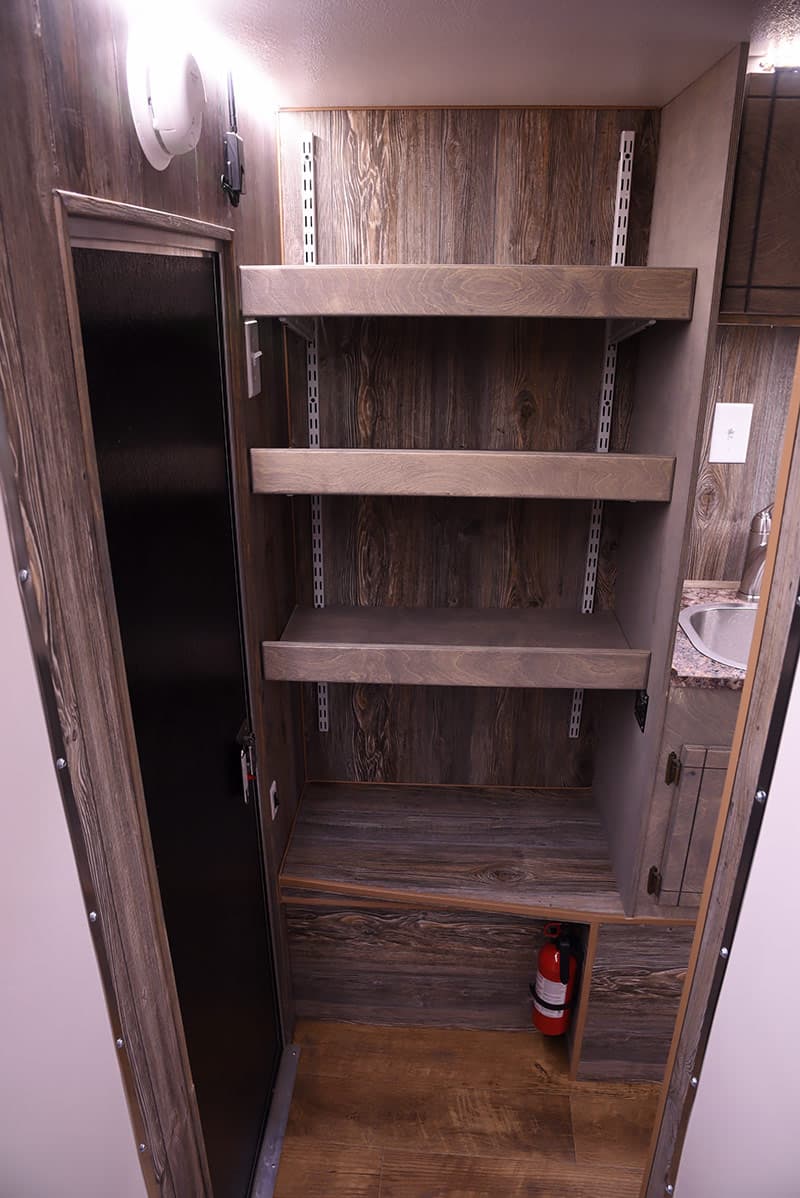 Directly across from the shower room on the driver's side are three large and adjustable shelves and a lower fixed shelf floor.  Large shelving like this is extremely rare in any truck camper.  In fact, there are many slide-out campers that lack this kind of useful storage.
When reviewing a truck camper, I often talk out loud to the manufacturer's design team.  They're not there of course, but I talk to them anyway.  One of my favorite questions to ask these non-present designers is, "Where are we supposed to put our blue jeans, shorts, T-shirts, sweatshirts, socks, and underpants?"  They never answer.
This area seems tailor made to answer this obvious need.  Even better, one could open the shower curtain, step out, and have dry towels and clothing right there.  Folks with long arms may not even need step out of the shower.
I would like to see a towel rack somewhere in this area.  The shower stall seems an obvious place for one or even two simple towel racks.  The back door could also accommodate a towel rack, but I would prefer the shower to keep the moisture inside the fiberglass stall.  Plus, there's the optional fan to help ventilate and dry the towel.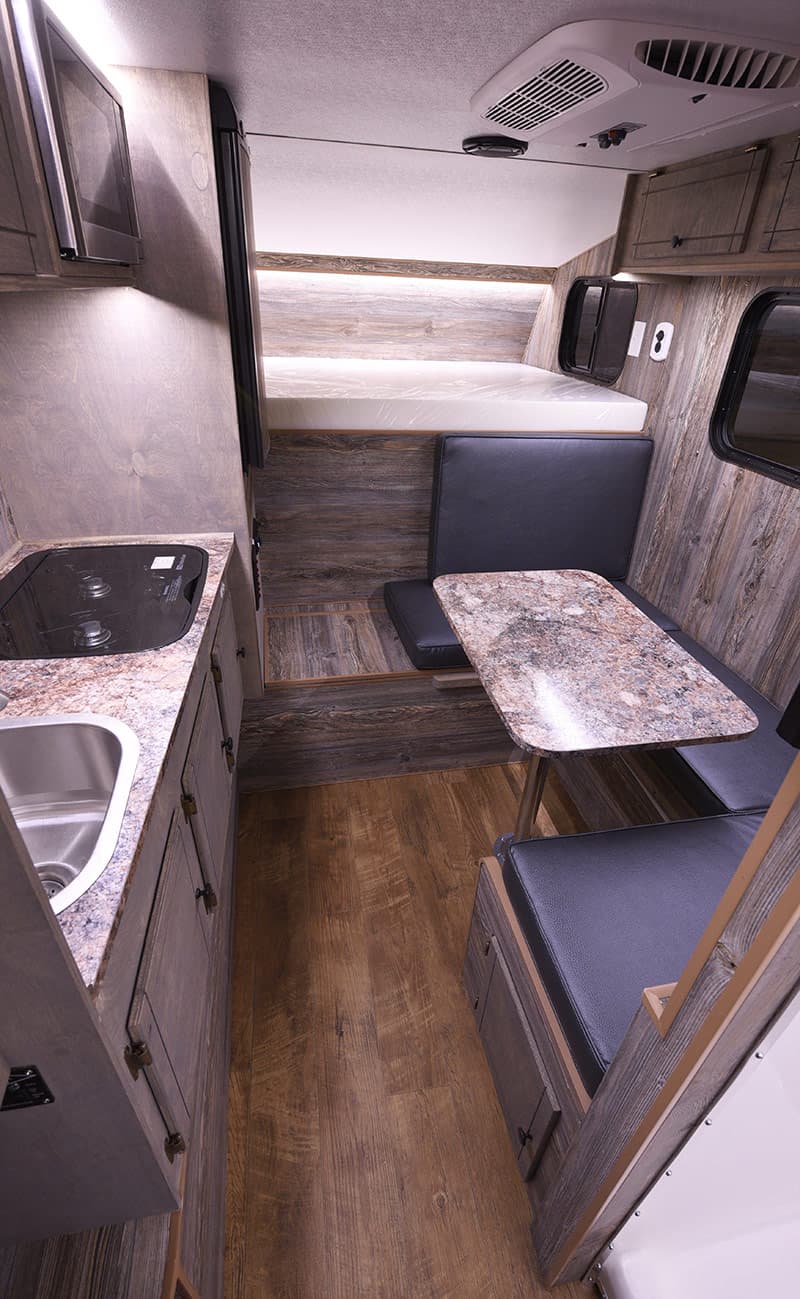 Immediately forward of the shower stall and shelves is a dinette on the passenger's side, and the kitchen on the driver's side.  This is a classic truck camper floor plan that's been in production by various manufacturers for decades.  We have camped in truck campers with nearly this exact floor plan and it works beautifully.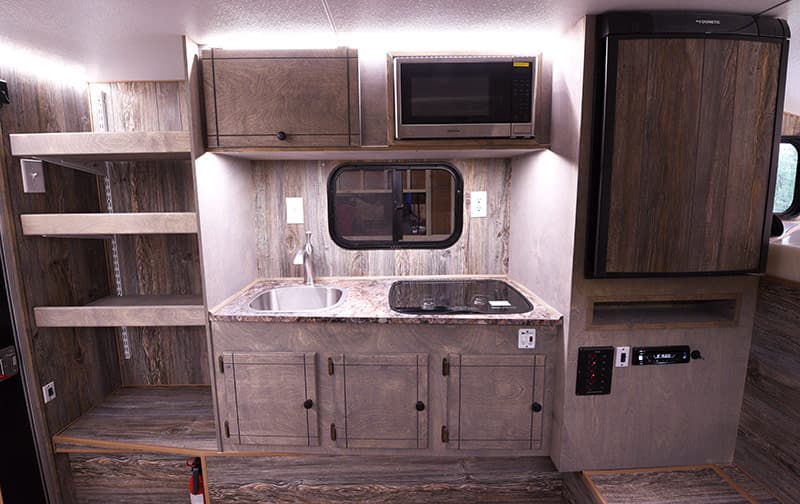 For what some might assume to be a basic truck camper, the Capri Retreat offers a well appointed kitchen.  In the unit under review there was a single basin stainless steel sink, two-burner flush-mount propane cooktop, a microwave, and a 2-way, 3-cubic foot Dometic refrigerator.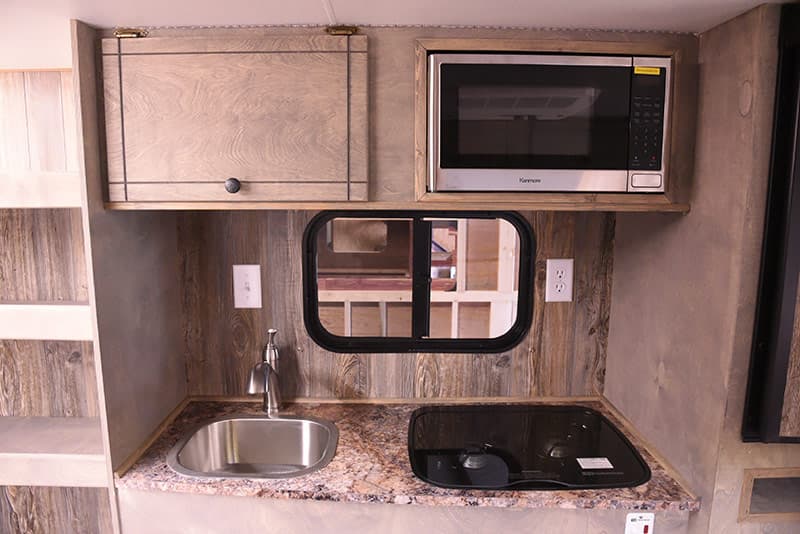 Some folks may balk at not having a dual-basin sink or an oven, but there are two important things to remember during the course of this review.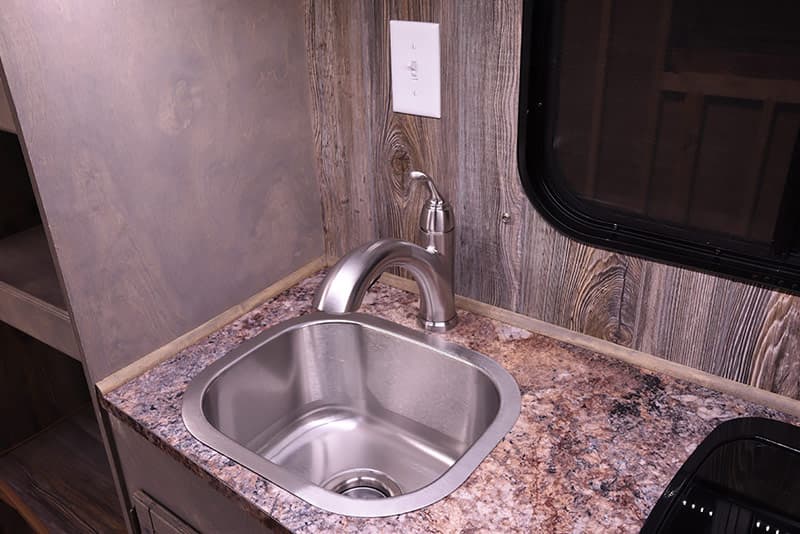 First, Capris are custom ordered and they may be willing to add those features in for you.  And second, Capri is trying to build a camper that's economical and light weight.  Adding too many features and options defeats these objectives.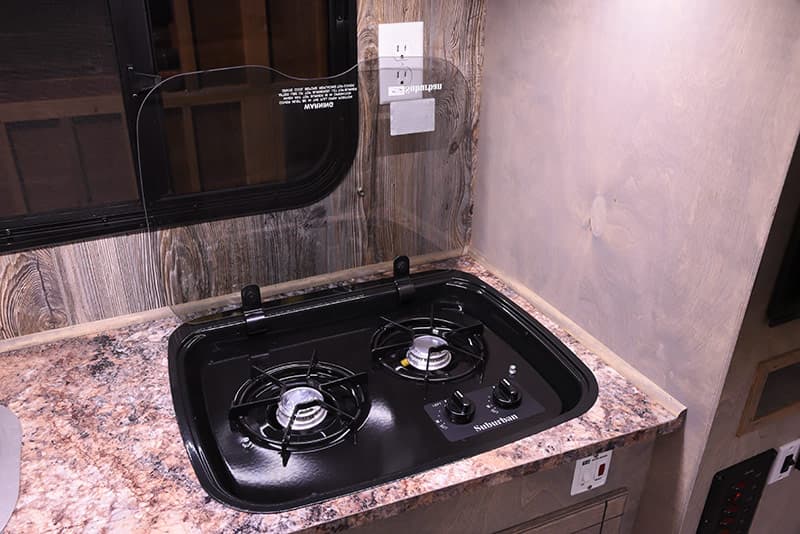 Besides, a dual-basin sink would take up nearly all of the usable kitchen counter space.  In the review unit, the owner should have just enough room for washing dishes and cooking as long as they stick to one of those activities at a time.