Add a water-proof toilet seat cover, squeegee, and microfiber ShamWow and you're all set for wet bath bathing bliss.  Where do we get these ideas?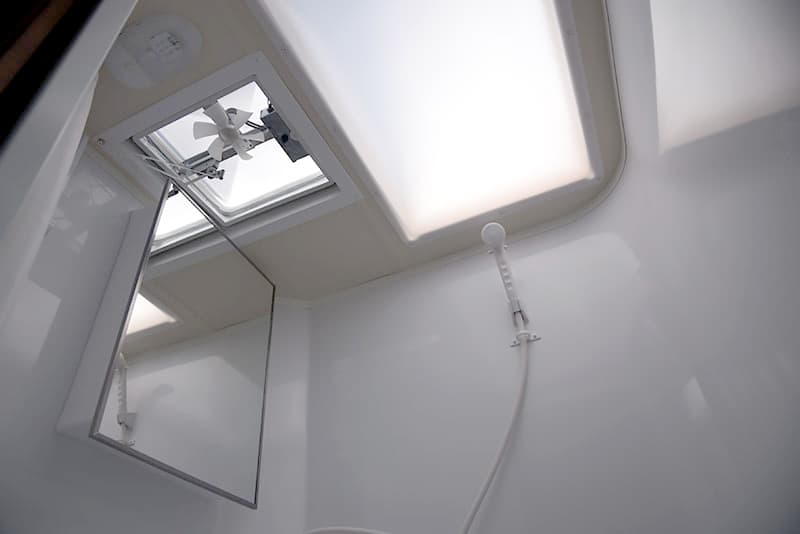 The 89RBS wet bath even has ducted heat and a proper vanity, fan, and skylight.  Maybe I've been doing this for too long, but this is one seriously sexy wet bath.
In the mid-1990's, Bob Mehrer successfully installed the very first slide-out in a production truck camper.  In doing so, he created one of the most repeated questions ever endured by the truck camper industry; "Can you get to the bathroom with the slide-out(s) in?"  This is second only to the dreaded, "Where are the wheels?"  Yeah, that happens.
At RV shows and dealerships from coast-to-coast, the infamous SOBA (slide-out bathroom access) question is echoed so much that manufacturers have learned to integrate this benefit into as many floor plans as possible.  Some have even designed slide-out truck campers around this very feature.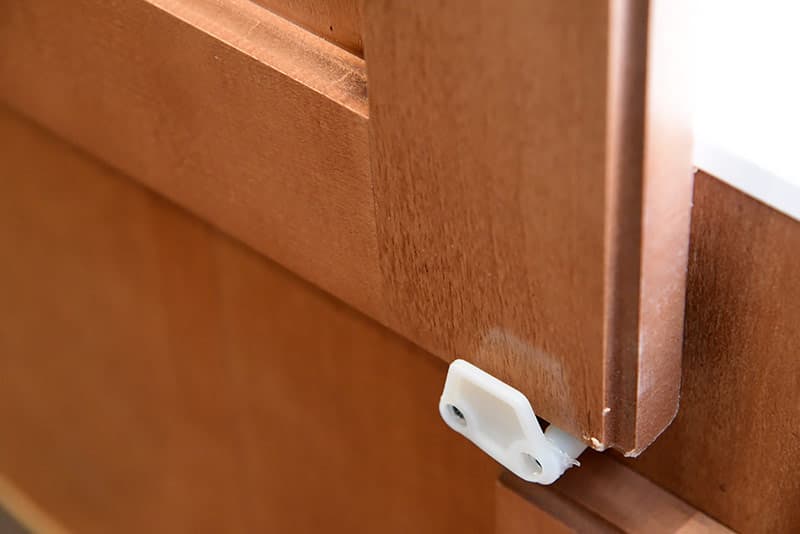 With its sliding wet bath door, the 2017 Adventurer 89RBS is one such design.  Even with the slide-out in, you can slide the bathroom door open, and access the wet bath.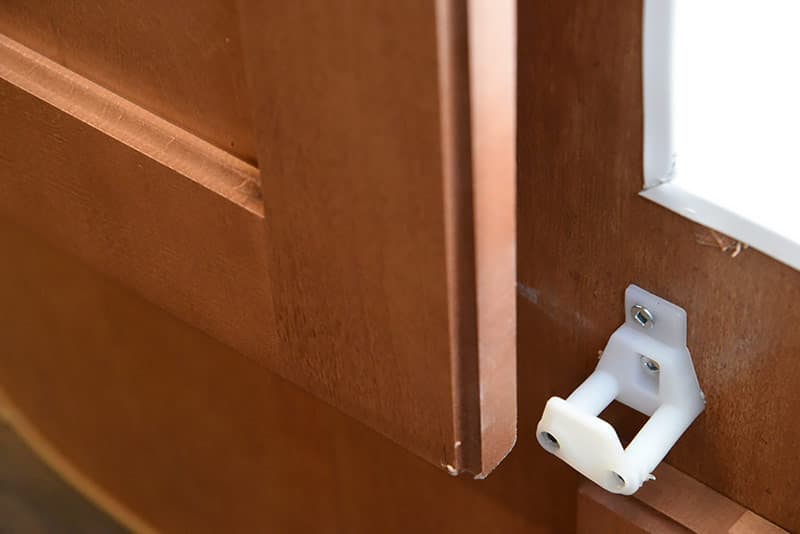 While we applaud Adventurer for creating a SOBA friendly unit, the sliding bathroom door in the review camper easily slid off its plastic guide.  There were no other 89RBS campers on hand to verify if this problem was limited to our review unit, or the 89RBS in general.  Either way, this could be fixed with a higher quality guide and a stopper to limit the door's travel.
We welcome Adventurer to respond to this observation in a Manufacturer's Response.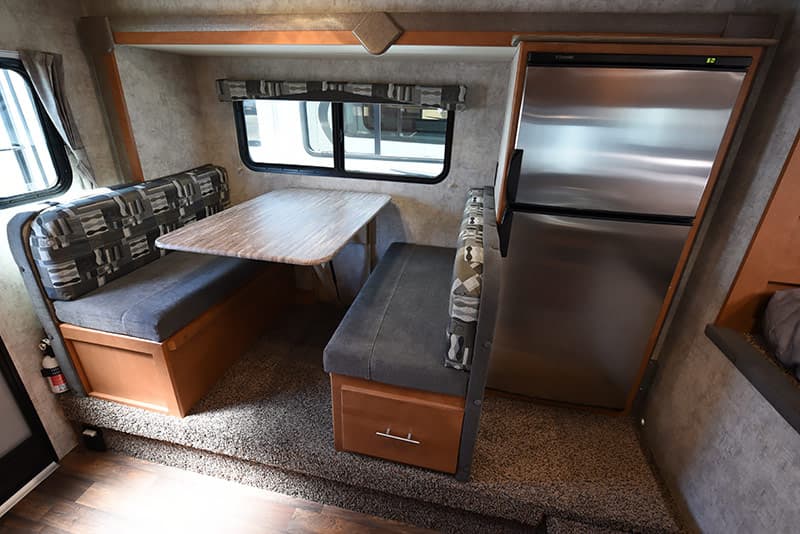 Directly across from the wet bath on the driver's side is a huge full-wall slide-out with a full-booth dinette, Dream Dinette table system, and stainless steel refrigerator.  I will never tire of seeing how much space a full-wall slide-out creates in a truck camper.  Simply wow!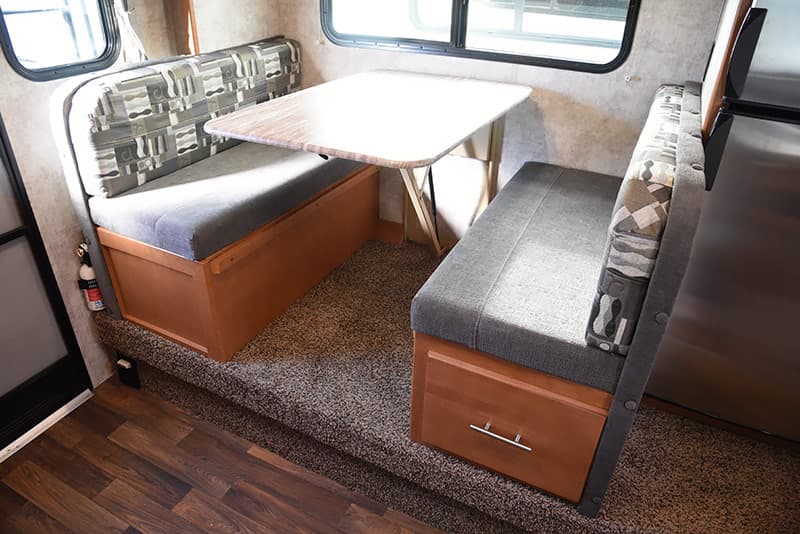 The Dream Dinette eliminates the need for a traditional table leg and allows the table to be quickly pushed down into the dinette bed position.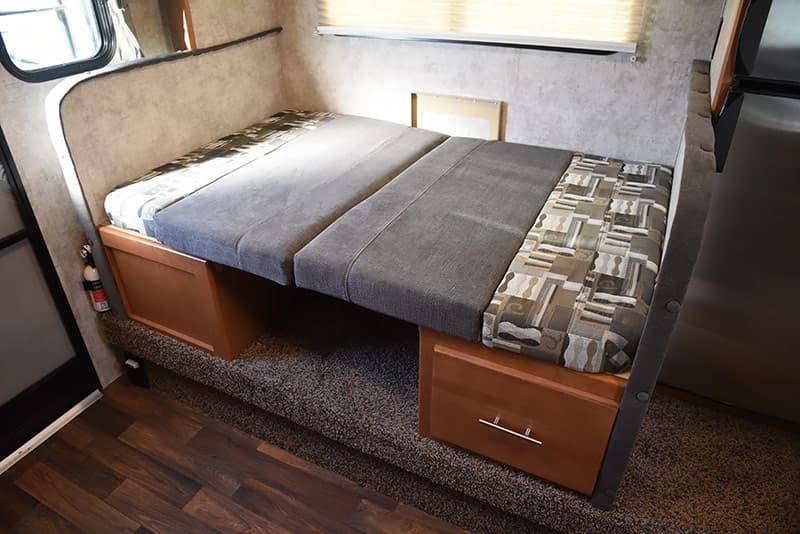 The Dream Dinette is one of those inventions that nearly everyone says, "Oh wow!  This is better" the moment they experience it.  We sure did.
In the photographs above, you may have noticed the missing storage drawer under the rear dinette seat.  This isn't because Adventurer decided you should bring less stuff, but rather due to the unique solution they created for the generator compartment.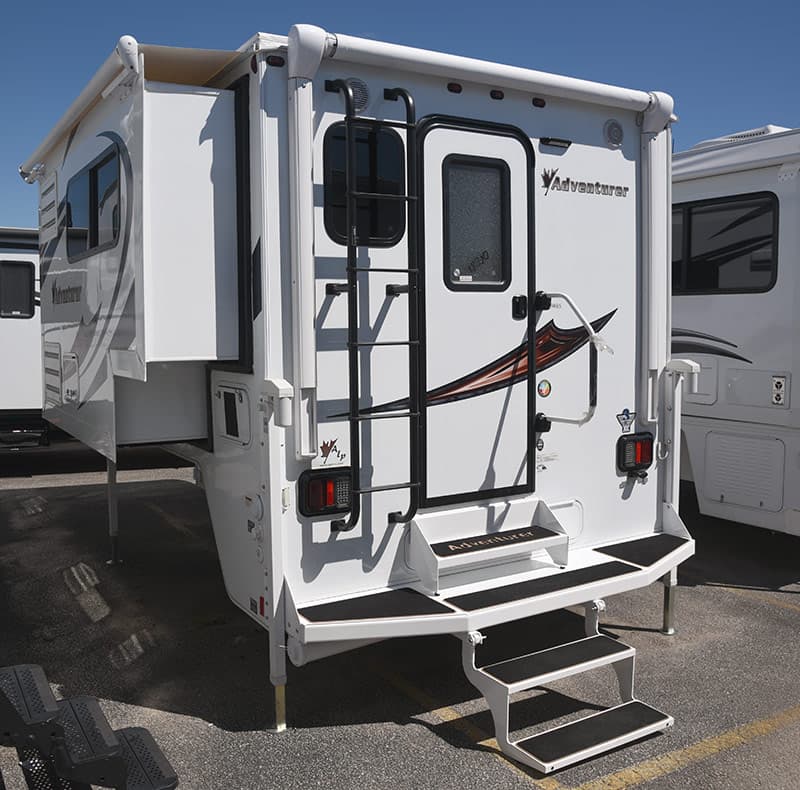 With the slide-out in the out position, there's literally nothing under the rear dinette seat.  Unlike any other slide-out in the truck camper marketplace, the slide room is notched for a Cummins Onan RV QG 2500 LP generator.  This is part of the clever design that allows the 89RBS to accommodate a generator in both long bed and short bed rigs.