The kitchen counter top is essentially divided into thirds; cook top, counter space, and sink.  The sizes of the two-burner cook top and sink strike a good balance between function and use of counter space.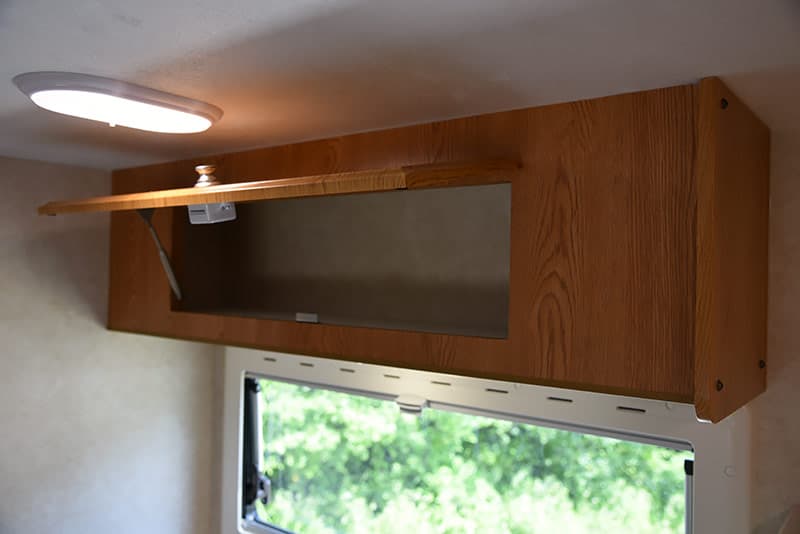 Storage in the kitchen area is nothing less than outstanding in a unit this size.  The upper kitchen cabinetry is ideal for cups, dishes, and dry food.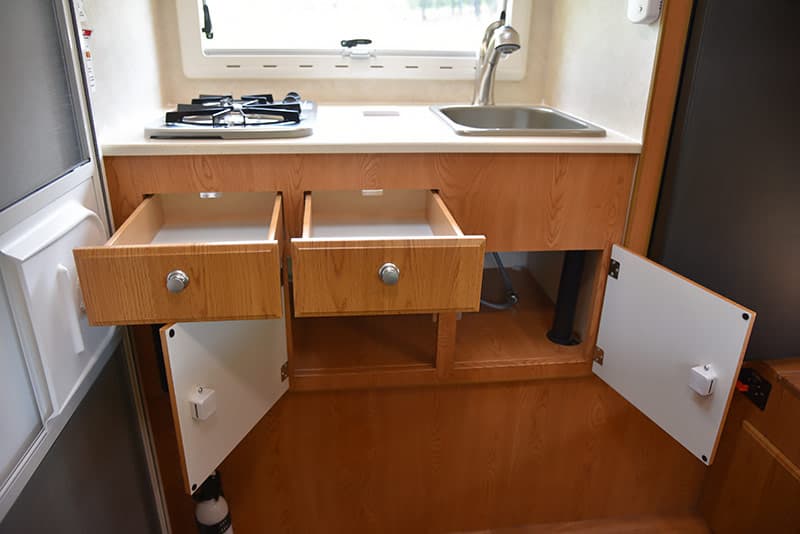 The two lower kitchen drawers are perfect for flatware and utensils.  Under the drawers is a large double-door cabinet area for more dry food and perhaps a carefully considered trash container.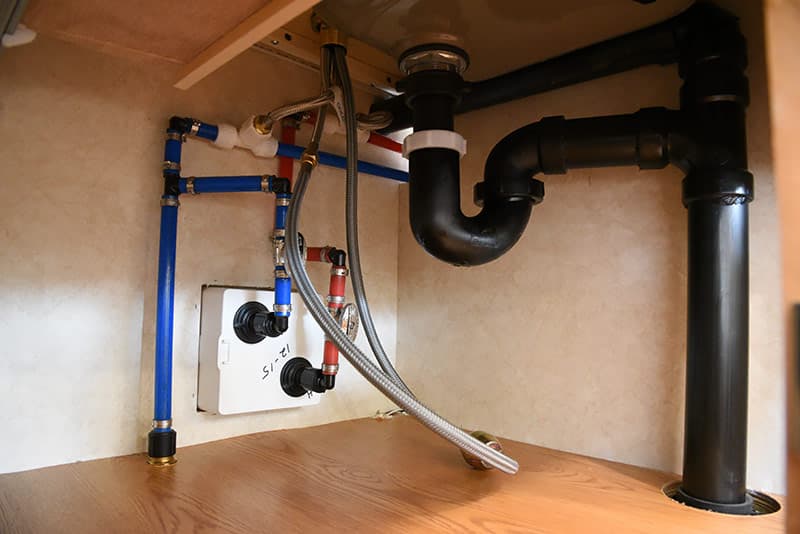 Inside every cabinet we found neat, tidy, and secure plumbing and wiring, and excellent access to items for service down the road.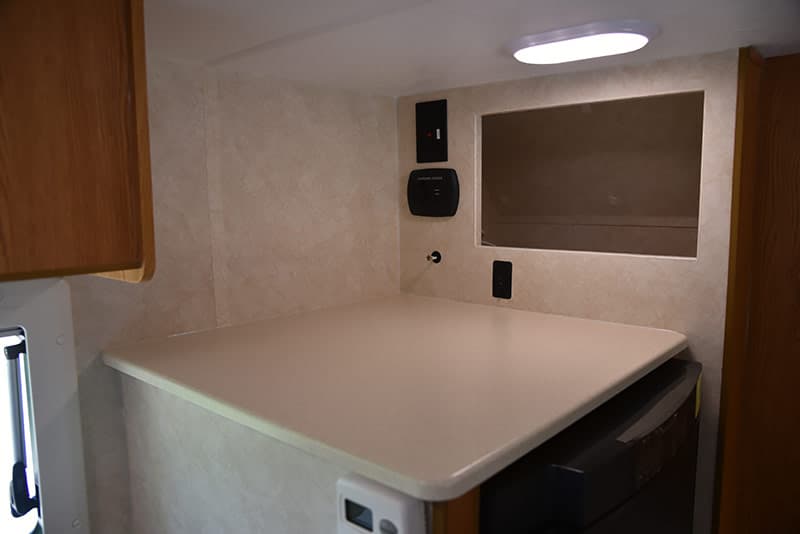 Just to the right of the kitchen is the standard Dometic 3.7 cubic foot three-way refrigerator and, on top of the refrigerator, more counter top space.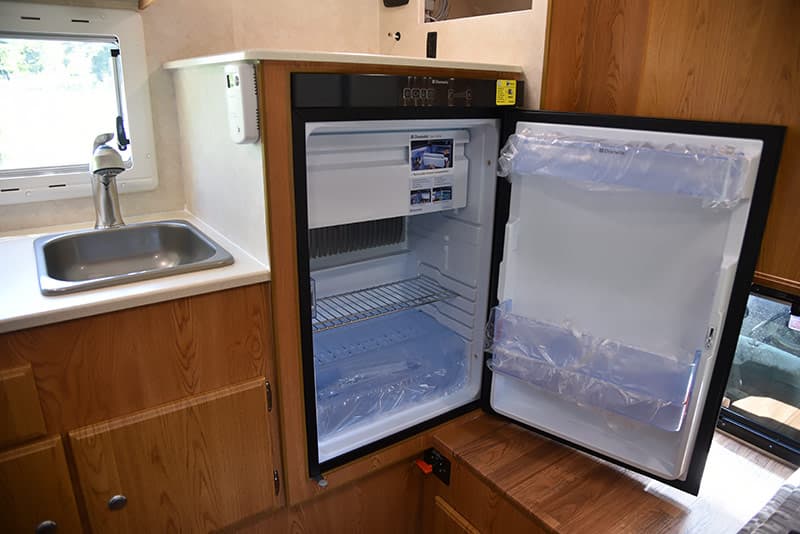 The 3.7 cubic foot refrigerator seems just right for the cabover-less Vista and the additional counter space is fantastic for food preparation.  Many larger truck campers don't have this much kitchen counter space.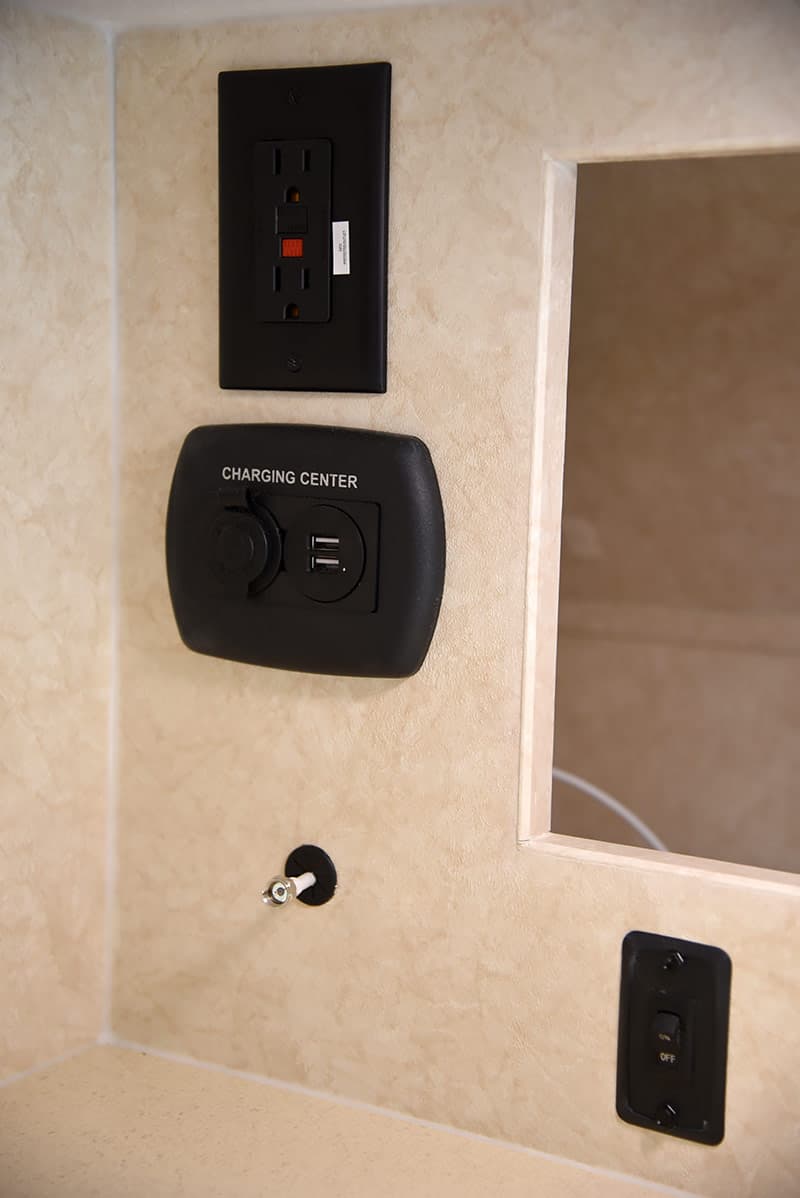 On the upper driver's side front wall of the Vista is a 110-volt outlet, 12-volt outlet and USB charging center, coax connection, and a cubby-style storage nook.  This is where an optional 22-inch 12-volt flat panel HDTV and arm can be mounted.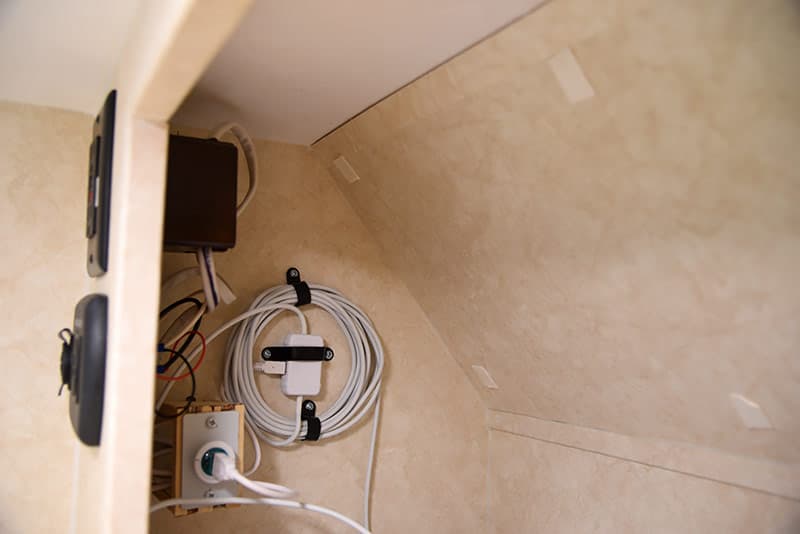 Inside the storage nook was a Winegard FlatWave HDTV antenna that had fallen from its original installation.  Minor repairs like this are routine after campers are shipped hundreds of miles to dealer lots, but a more robust antenna mount may be required.
On the other hand, we have experienced mixed results with Winegard FlatWave HDTV antennas in the field and would opt for a more reliable King Jack antenna.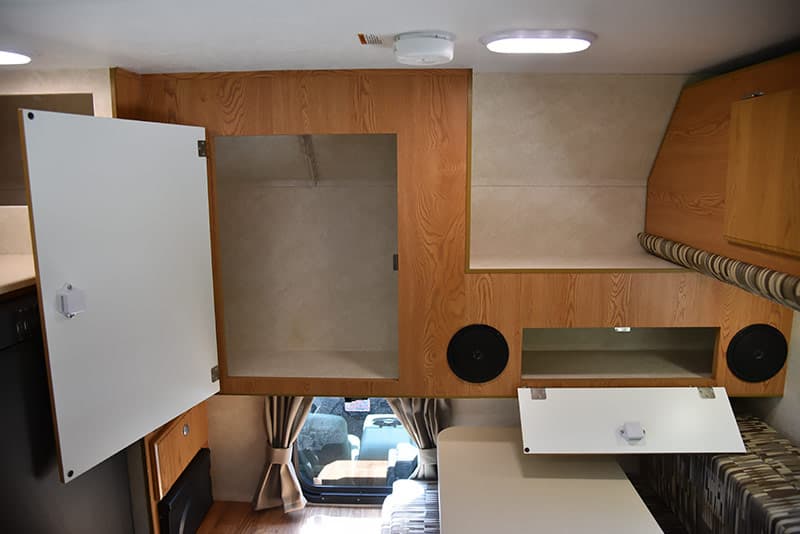 The center front wall of the Vista offers a wide half-closet with hanger rack, a removable pass-through window, a battery disconnect switch, and a floor cabinet with storage and access to the 20-gallon fresh tank and drains.
Just to the left of the pass-through window is where the fuse panel, hot water heater switch, water pump switch, and hot water heater access panel are located.