Welcome to Entry Seven of Bracket Two for March Micro Mod Madness.  The Micro Mod that wins each bracket will advance to the Final Four.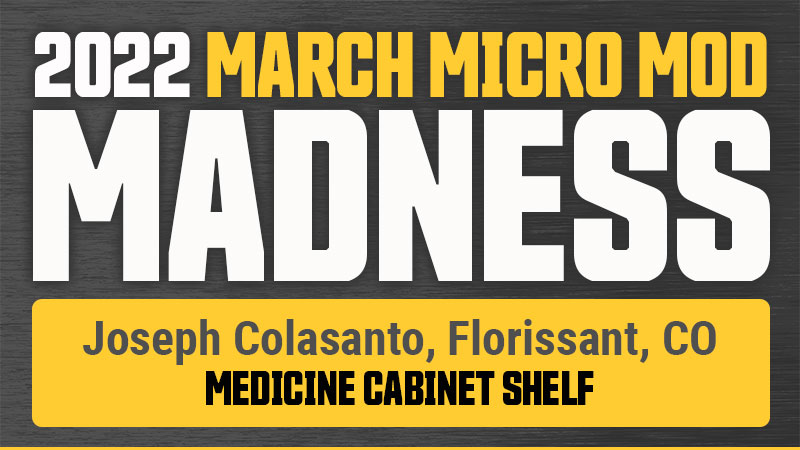 Click to see the other Micro Mods in Bracket Two, and vote.
Joseph Colasanto, Florissant, Colorado
Under The Medicine Cabinet Shelf
2015 Chevrolet Silverado 3500
2019 Eagle Cap 1165
Since we camp for months and not days, our bathroom counter gets covered in clutter.  I wanted a fix for that.  We usually keep an air freshener out along with the sink drain cap and other small things that always get misplaced.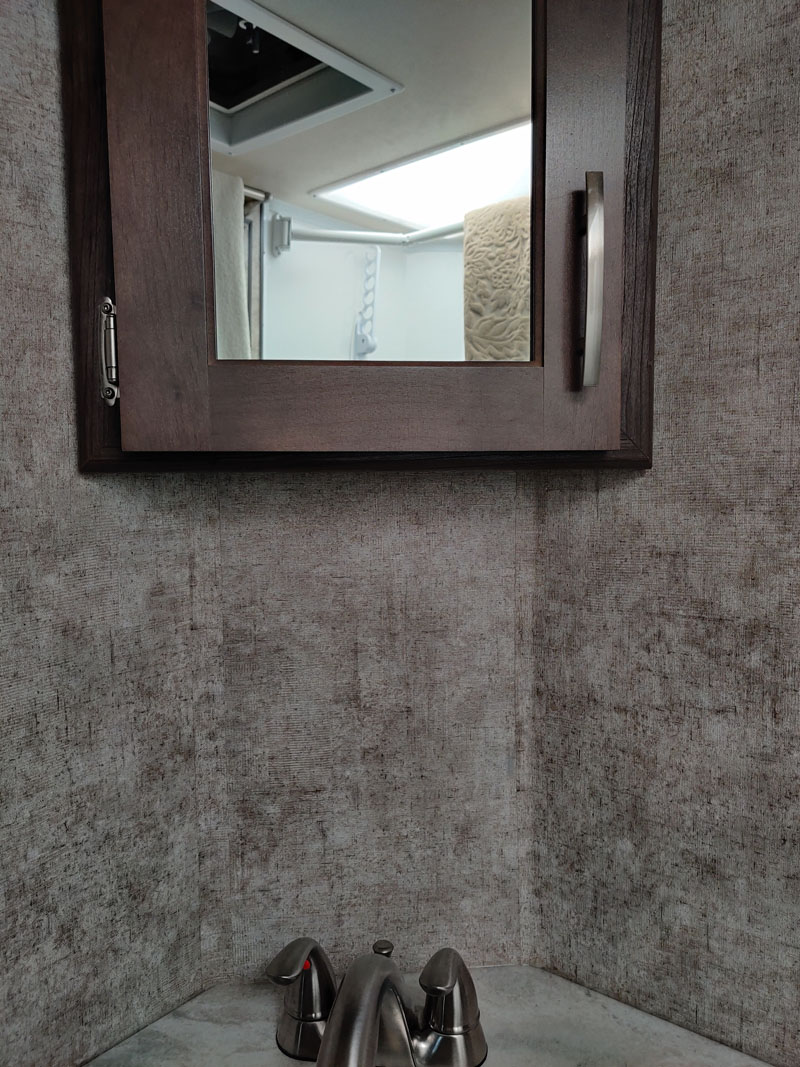 Above: Medicine cabinet before the modification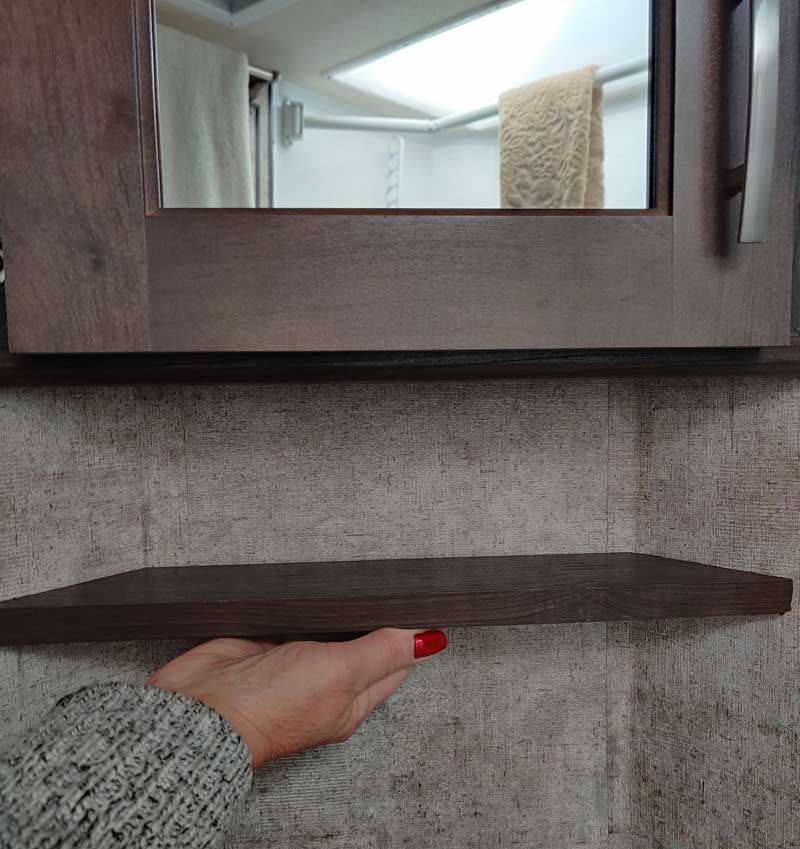 Above and below: Placing and fitment of the new shelf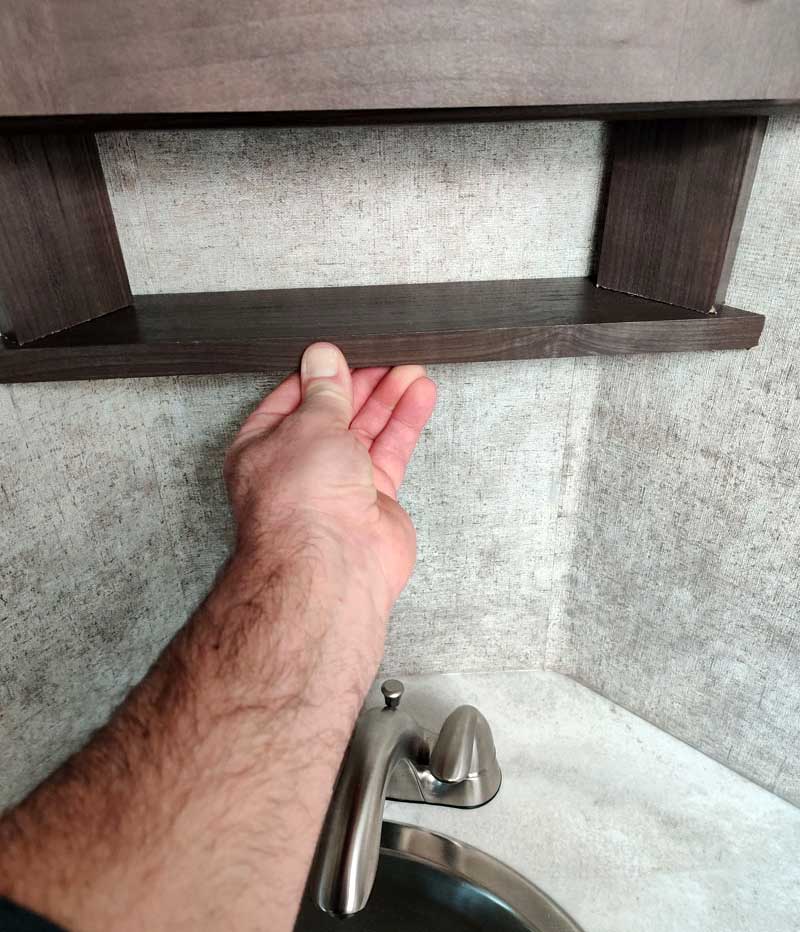 Now those items have a dedicated shelf.  I used extra material I had sitting around from a bedroom remodeling mod.  I measured the opening and made pieces that would fit the space.  I even used extra screws from the old project.  After a couple of brad nails and a few screws, it was complete.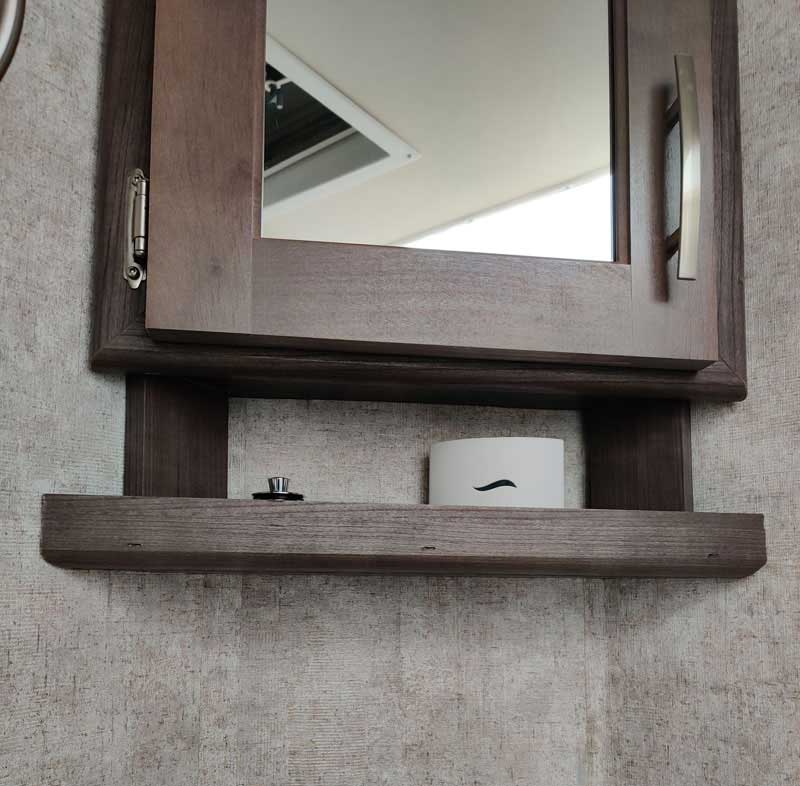 The mod is working great!  Now stuff that was on the counter has its own place and is out of the way.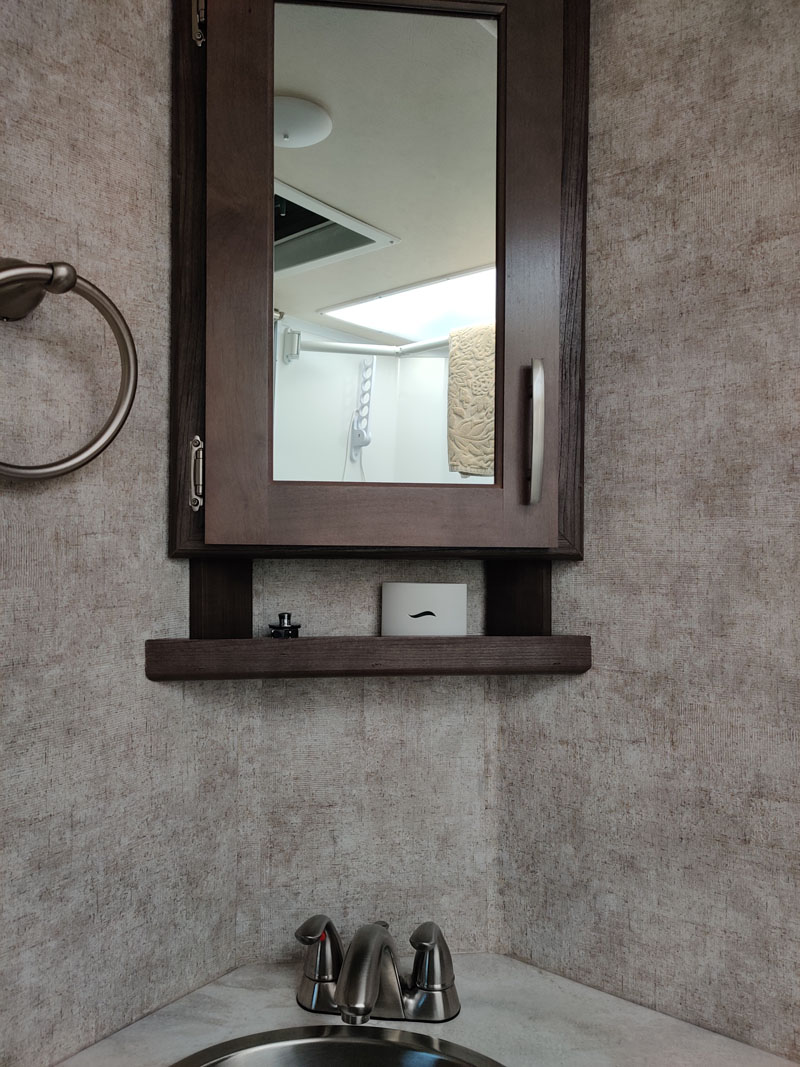 It took me two-hours which was mostly for measuring.  In my opinion, the skill level of this modification is easy.
Click to see the other Micro Mods in Bracket Two, and vote.
Disclaimer: The modifications above are submitted by Truck Camper Magazine readers. It is your responsibility to make sure that any do-it-yourself modification project you undertake is safe, effective, and legal for your situation.
Enter Your Mods Now!
Click here for information about the 2022 Mod Contest.  If you'd like to enter a modification you've done on your truck camper, click here. You can enter as many mods as you want, at any time.  Good luck mod makers!