Welcome to the fifth entry in February's Mega Mod Contest.  One Mega Mod will be published in every Email Alert in February.  At the end of the month we'll hold a reader vote to determine February's winner.  Click here for information about the 2022 Mod Contest, including how to enter.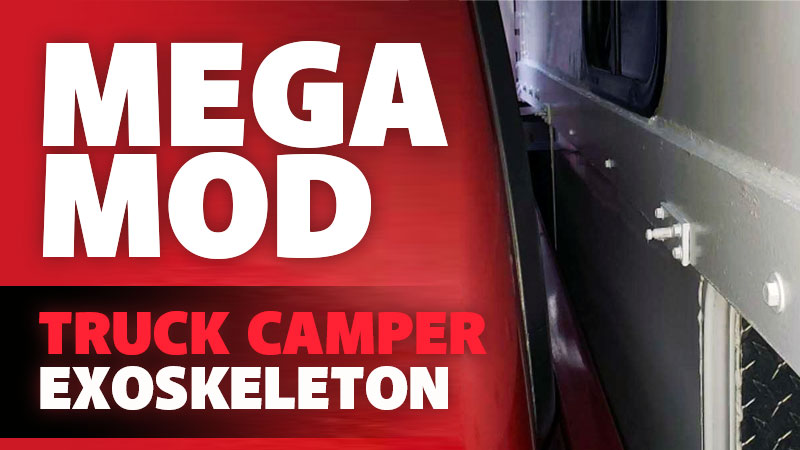 Charles Spray, Bryson City, North Carolina
Truck Camper Exoskeleton
2002 Ford F-350
2016 Travel Lite Illusion 1100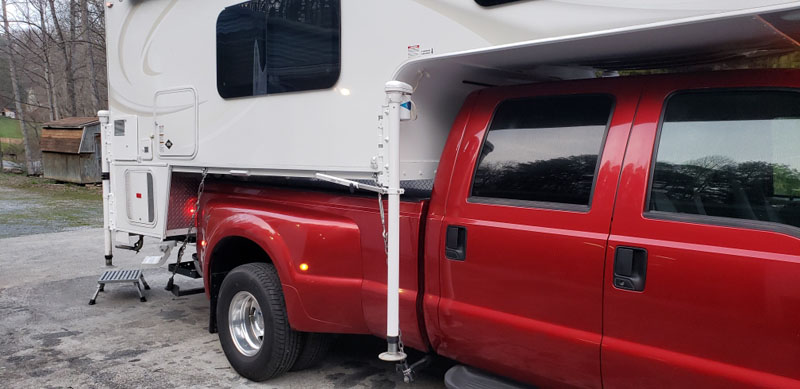 Our 2016 Travel Lite Illusion 1100 is my eighth truck camper.
My first truck camper was a 1968 Sportsman 8-foot cabover built for a truck with a six-foot bed.  I hauled it on a 1968 GMC step side with an inline six-cylinder and a three-speed column shift.  Things have changed!
I worked as an RV service tech in the '80s and have seen brand new campers lose their jacks.  Camper jacks can work loose and then pull off of the camper.  Because of this, I have developed a case of Truck Camper Jack Anxiety.  Every time I load or unload the camper, I am on full alert until the unit is sitting in the truck bed.
Our current camper lost a jack when it was a few months old.  We were driving on a mountain road when a rock about the size of a football rolled off the hill hitting the foot of the right rear jack.  The lag bolts pulled out of the wood structure and the jack fell onto the ground.  By the time we returned home, the left rear jack had also fallen off.  I replaced the jacks with one-size larger lag bolts but knew that a better system would have to be designed and installed.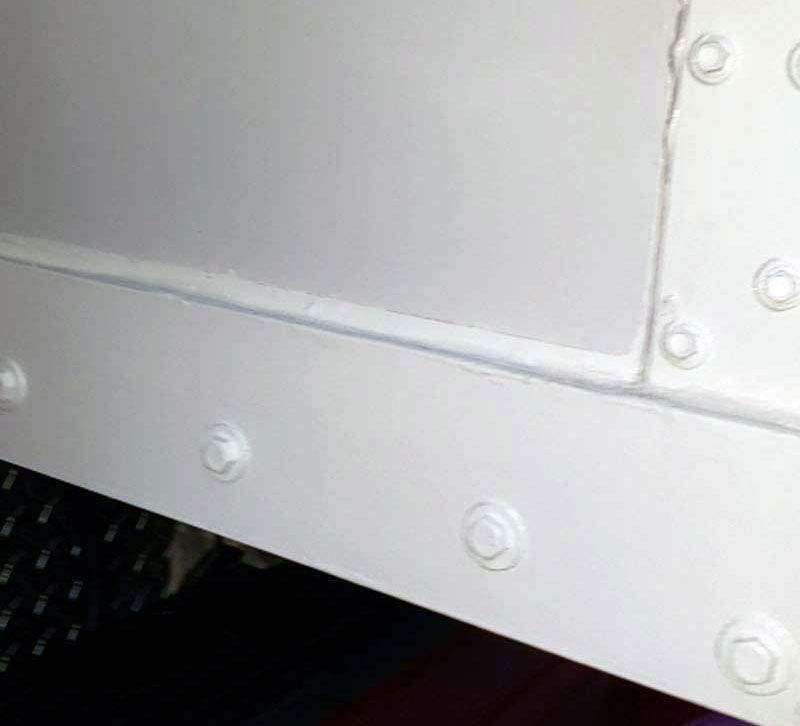 I started off by ordering 3 1/2-inch angle aluminum that was 1/16-inch thick and 4-feet long.  I also bought a 3-inch wide flat 1/4-inch thick galvanized plate and two pieces of 1 1/2 – 1/4-inch thick galvanized angle that were 8-feet long.  These items came from Metals Depot.
I purchased a box of 3/8-inch stainless lag bolts of various lengths, sealing stainless washers, 3M marine sealer, several aerosol cans of Flex Seal, several tubes of Liquid Nails, and matching white paint.  It turns out that a standard GM automotive white is a perfect match to the white on the camper.
I also purchased additional jack brackets from Rieco-Titan.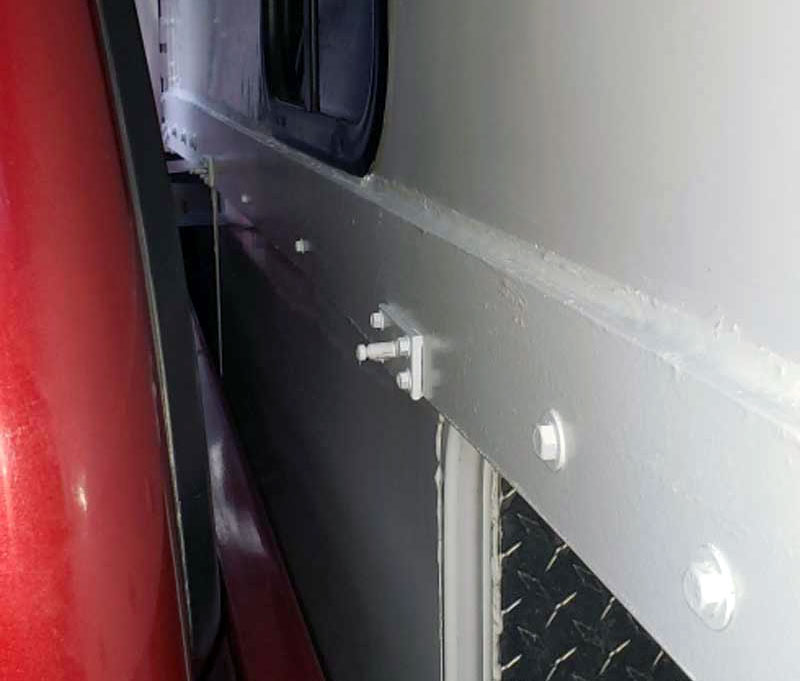 I built an exoskeleton on the corners of the camper, using the flat plate to bolt the two front jacks together.  Everything is bolted to the camper with various length stainless lag bolts and also secured with Liquid Nails in each bolt hole.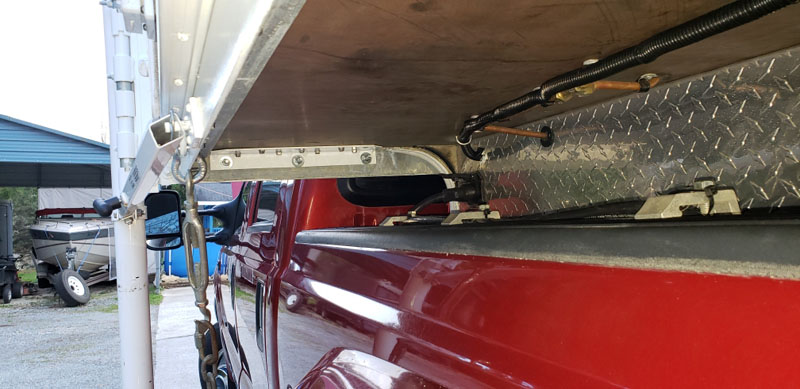 As you can see in the photos, the whole thing was sealed with the marine sealer, coated with the Flex Seal, and then painted with the automotive white paint to match the camper.  Finally, I added the Torklift Wobble stoppers (shown above and below) back to the front jacks.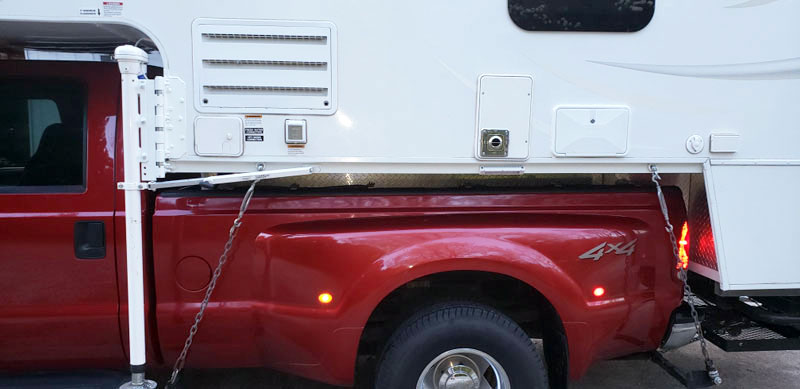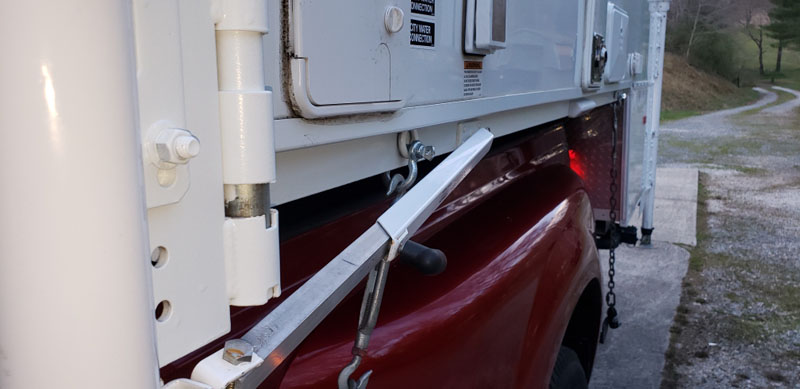 Sounds horrible, doesn't it?
Check out the pictures.  The new parts are blended well with the camper without messing up the looks of the unit.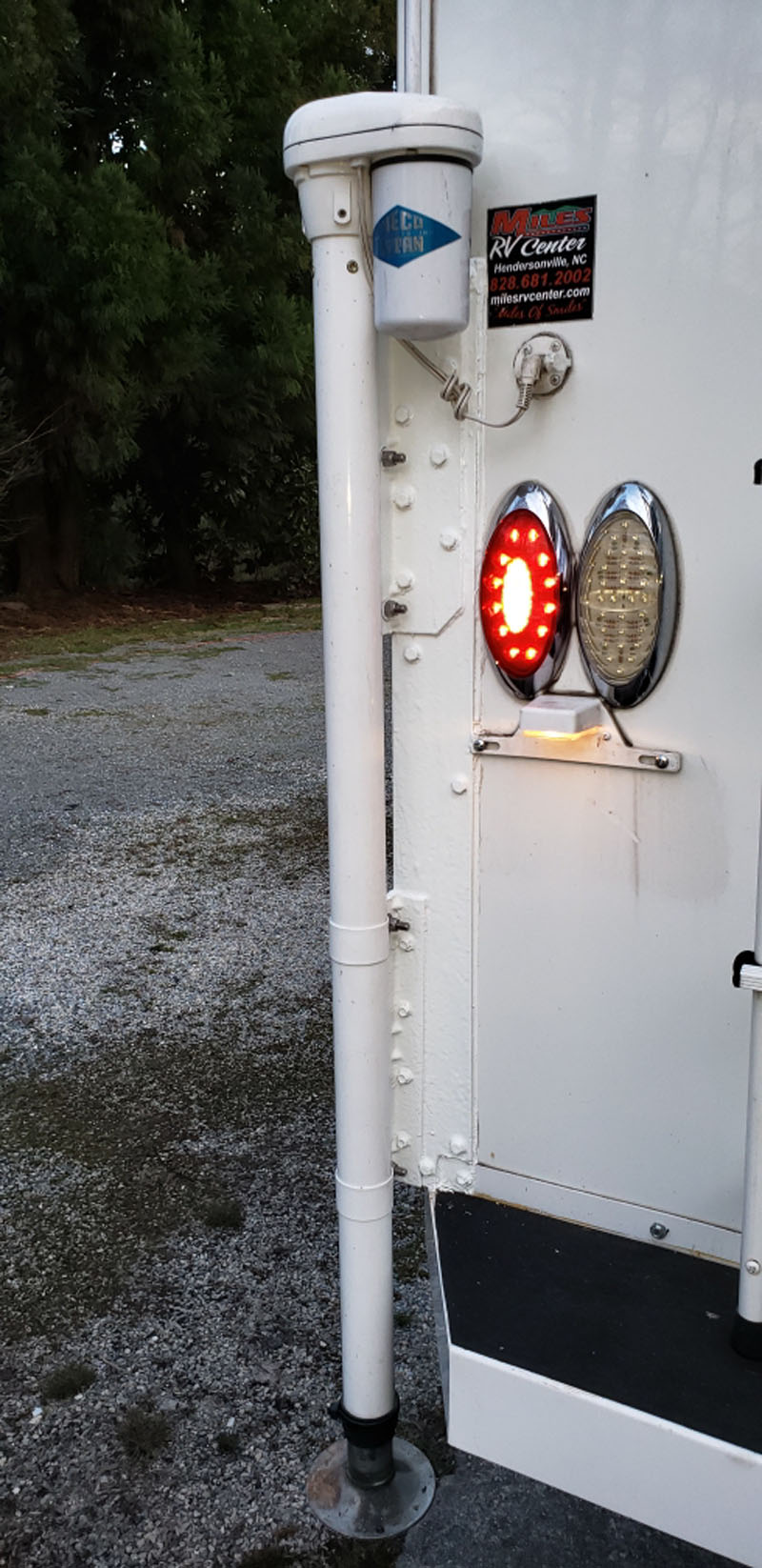 As for stability, the camper is solid with the jacks extended.  When the jacks are in the low position there is no movement at all.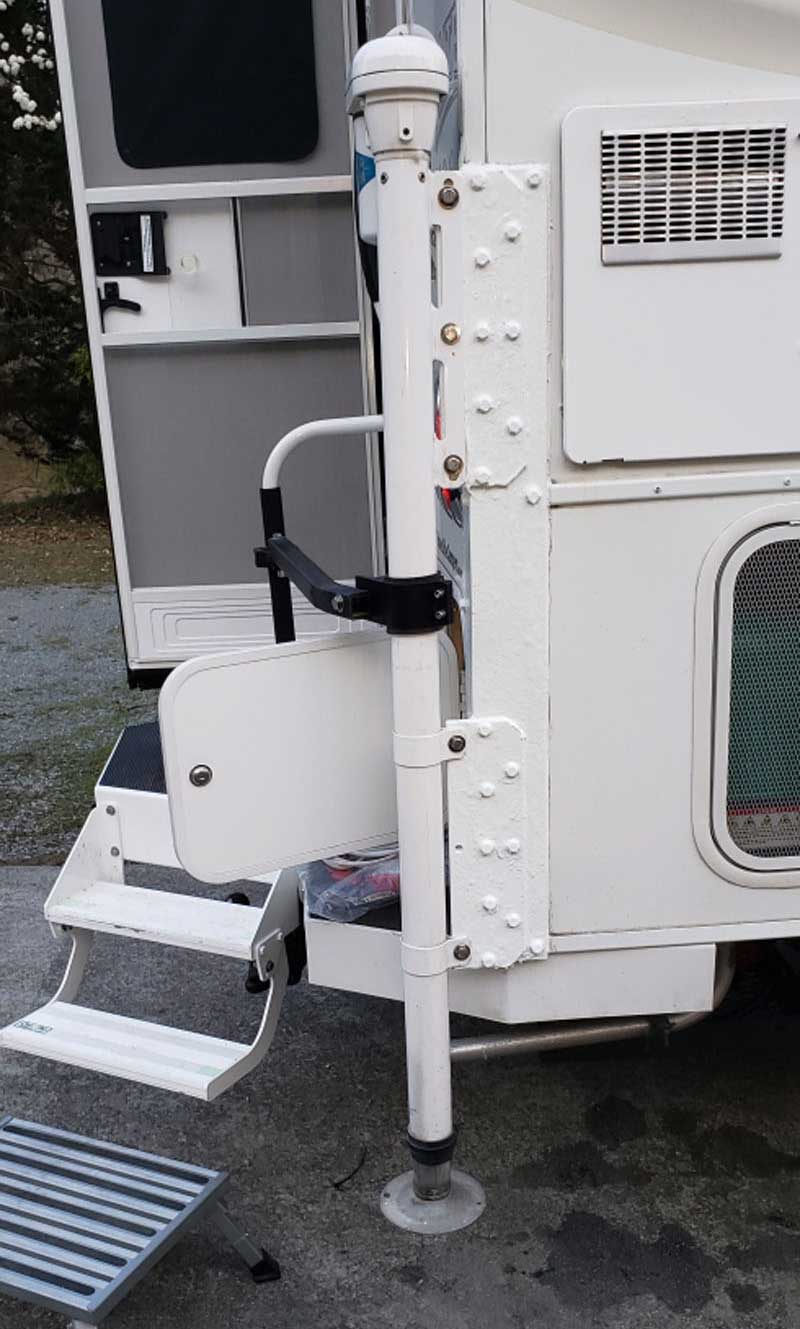 It took me 80 hours to complete this modification and cost me $1,500.  In my opinion, the skill level of this modification is hard.
Disclaimer: The modifications above are submitted by Truck Camper Magazine readers. It is your responsibility to make sure that any do-it-yourself modification project you undertake is safe, effective, and legal for your situation.
Enter Your Mods Now!
If you'd like to enter a modification you've done on your truck camper, click here. You can enter as many mods as you want, at any time.  Good luck mod makers!