With 59.3% of the vote, Albert Killackey from El Monte, California has won the sixth mod contest of 2023 with his spare tire mod.  Congrats, Albert!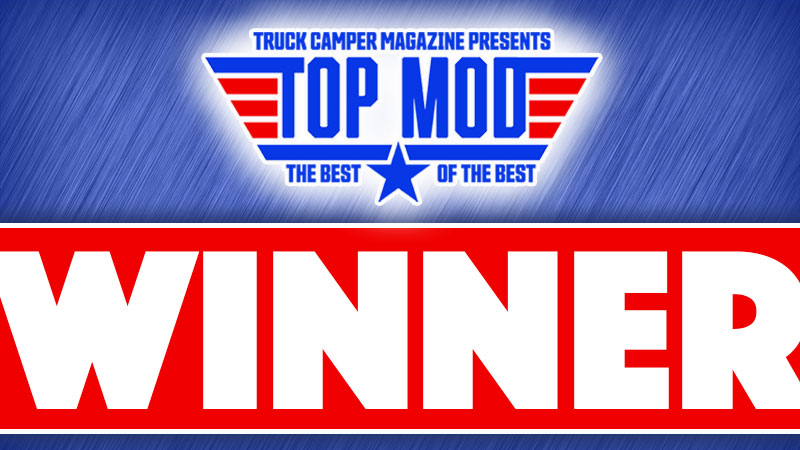 A limited-edition Top Mod t-shirt is being shipped to Albert.
As June's winner, he is now eligible for the December finals when readers will pick the best of the Top Mod winners to determine the 2023 Modder of the Year! The Grand Prize is a $250 gift certificate to Lowes or Home Depot (or Canadian equivalent).
Scroll down below to see Albert's winning modification (#8 below).
Enter your mods now! Click here to enter TCM's Mod contest.
1. Stopping Drips with Secondary Dump Valve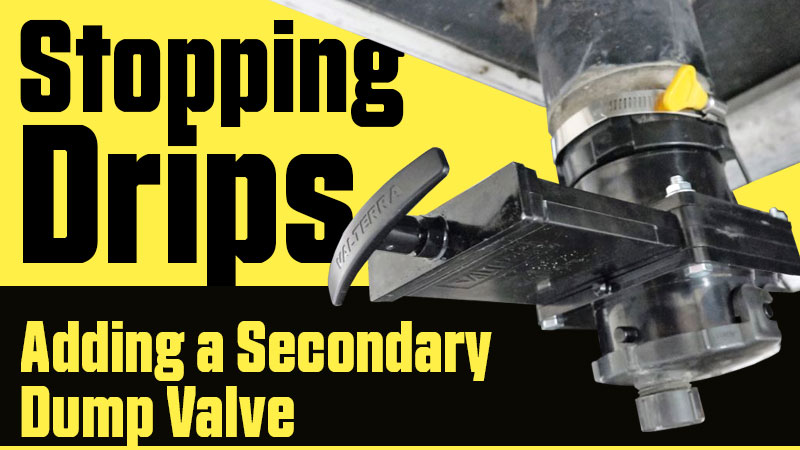 Charles Coushaine from Punta Gorda, Florida shares how he stops drips with a secondary dump valve on his 2022 Ford F550 and 2012 Chalet DS116RB rig.
2. Fishing Rod Grip Covers Peeling Towel Racks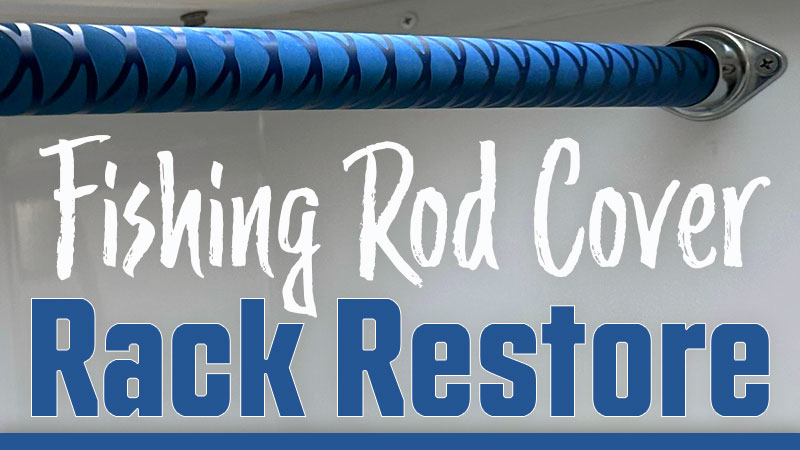 Andy Kelly from Malvern, Pennsylvania shares his fishing rod grip covers that cover peeling towel racks on his 2023 Chevy Silverado 3500 and 2015 Lance 855S rig.
3. DEF Flexible Spout To The Winterizing Rescue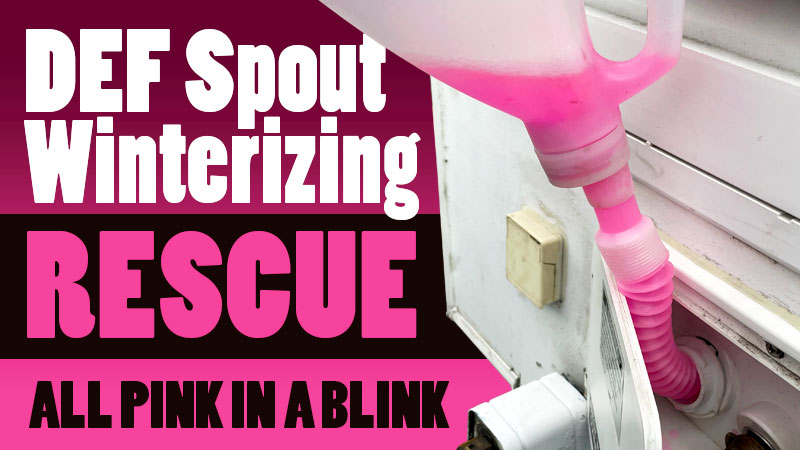 Mike Sloggatt from Lavittown, New York shares how his DEF flexible spout comes to the winterizing rescue on his 2013 Ford F350 and 2000 Custom Built Camper rig.
4. Quick and UNdirty Exterior Shower Solution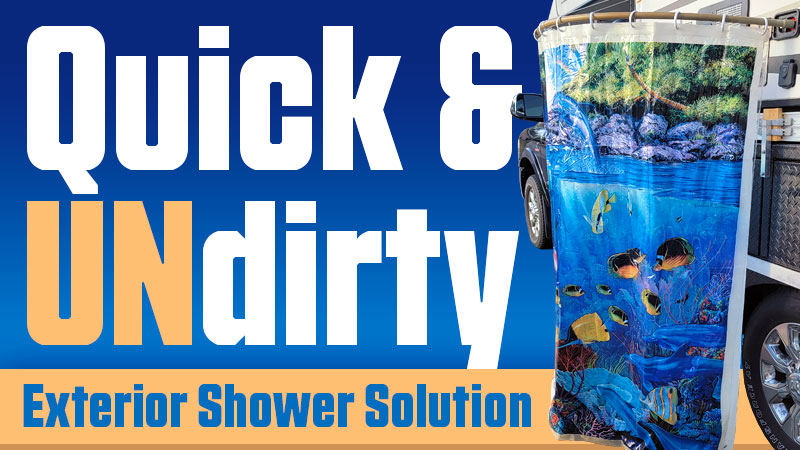 Greg Gabert from Seminole, Florida shares his quick and undirty exterior shower solution on his 2019 RAM 3500 and 2017 Palomino SS-1200 rig.
5. EZ Collapsible Hose Storage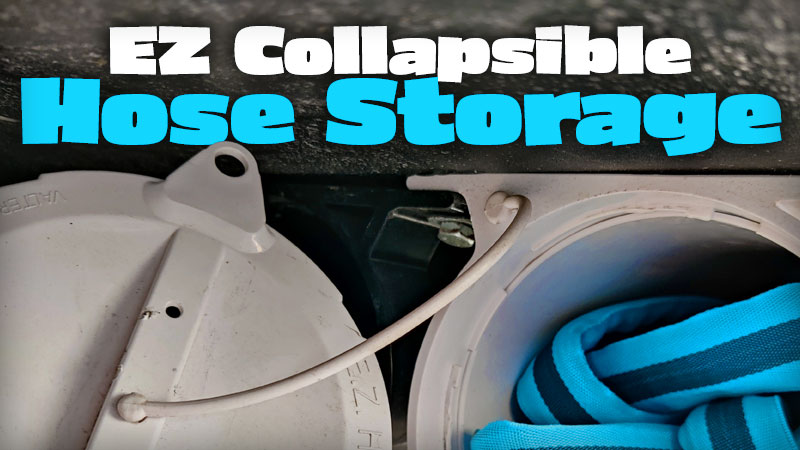 Nathan Geving from Salt Lake City, Utah shares his EZ collapsible hose storage on his 2007 Ford F350 and 2022 Wolf Creek 850 rig.
6. Handle Holders Bottle It Up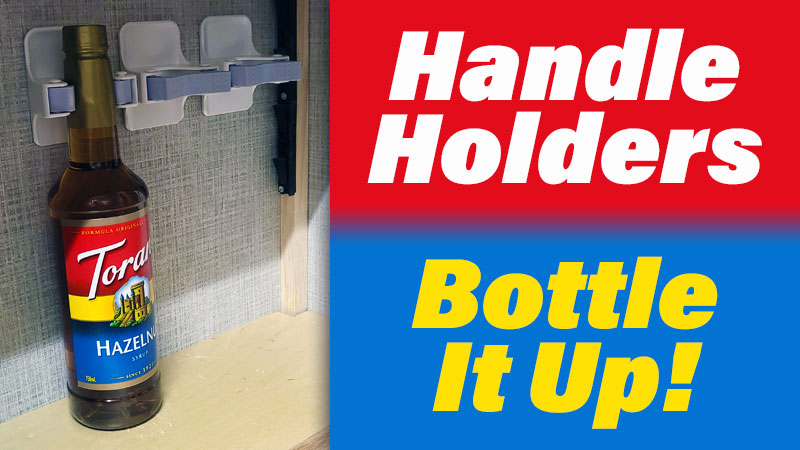 Kelly W from Three Forks, Montana shares her coffee junkie mod on her 2015 Ford F-350 and 2022 Host Yukon rig.
7. Backpack Overhead Storage Solution Using Carabiners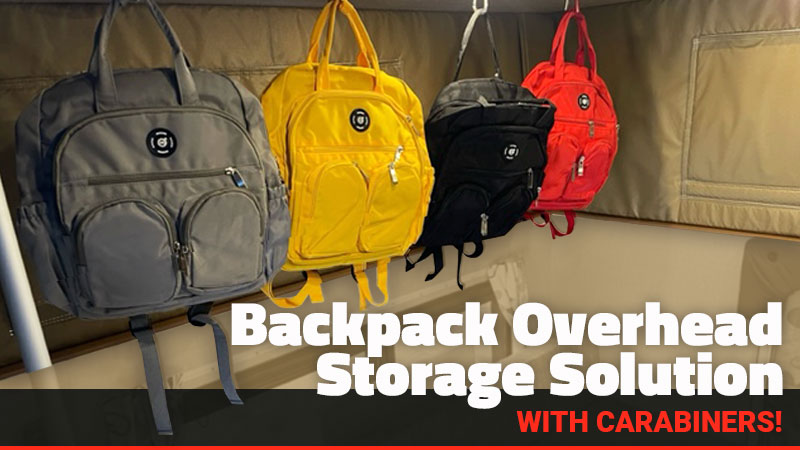 Robby Rowe from Commerce City, Colorado shares his backpack overhead storage solution using carabiners on his 1997 Ford Ranger and 2023 Phoenix Stealthy-Mini rig
8. Spare Me From Removing My Spare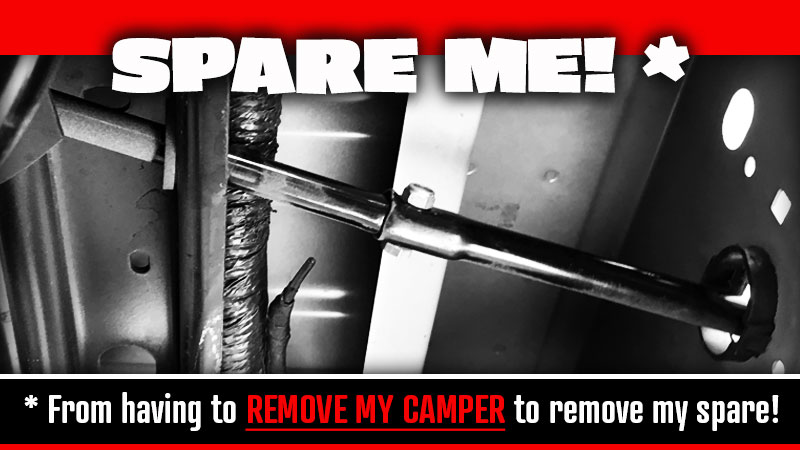 Albert Killackey from El Monte, California shares his spare me removing my camper to remove my spare mod on his 2019 Ram 3500 and 2012 Lance 825 rig.