Welcome to the fourth entry in June's Mini Mod Contest.  One Mini Mod will be published in every Email Alert in June.  At the end of the month, we'll hold a reader vote to determine June's winner.  Click here for information about the 2023 Mod Contest, including how to enter.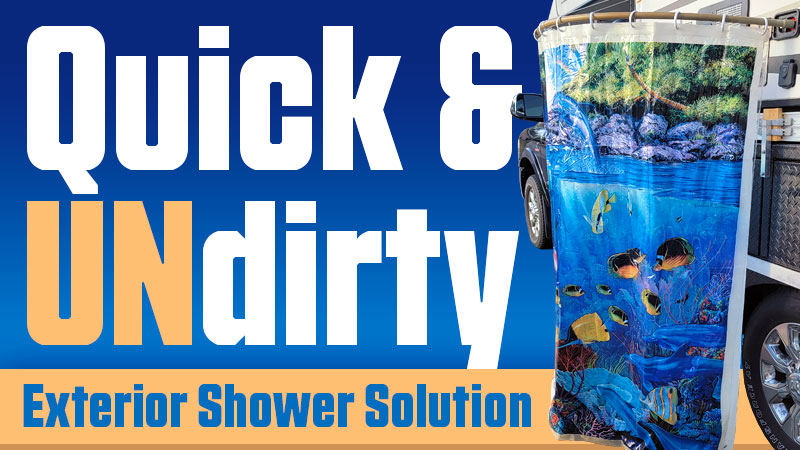 Greg Gabert, Seminole, Florida
Quick and UNdirty Exterior Shower Solution
2019 RAM 3500
2017 Palomino SS-1200
So y'all have this outside shower fixture. How many times have you used it?
My Palomino SS-1200 pop top doesn't feature a head (one of my other mods was the inclusion of a hidden toilet) or an internal shower, but it does have a heated outside shower. Because of this, we have an actual two-foot closet!
We usually boondock, rather than treat the neighborhood voyeurs to a show (she prefers morning showers and doesn't want to share the process with any night critters ever again), so some form of shower curtain was required. When we got home from our first weekend campout, I remedied the issue.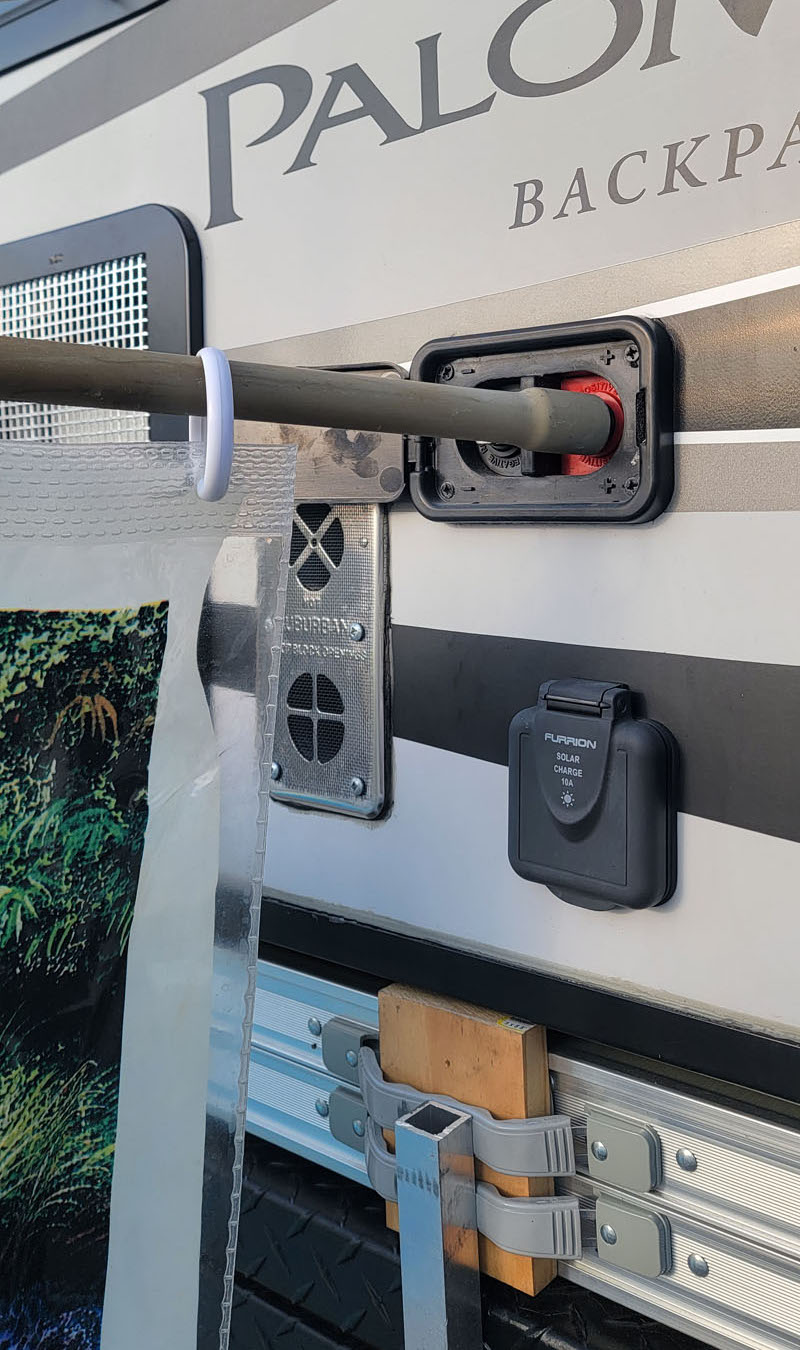 I got seven feet of old half-inch electrical PVC conduit. I formed a three foot arch by wedging it between the front jack bracket and the 12-volt charge port.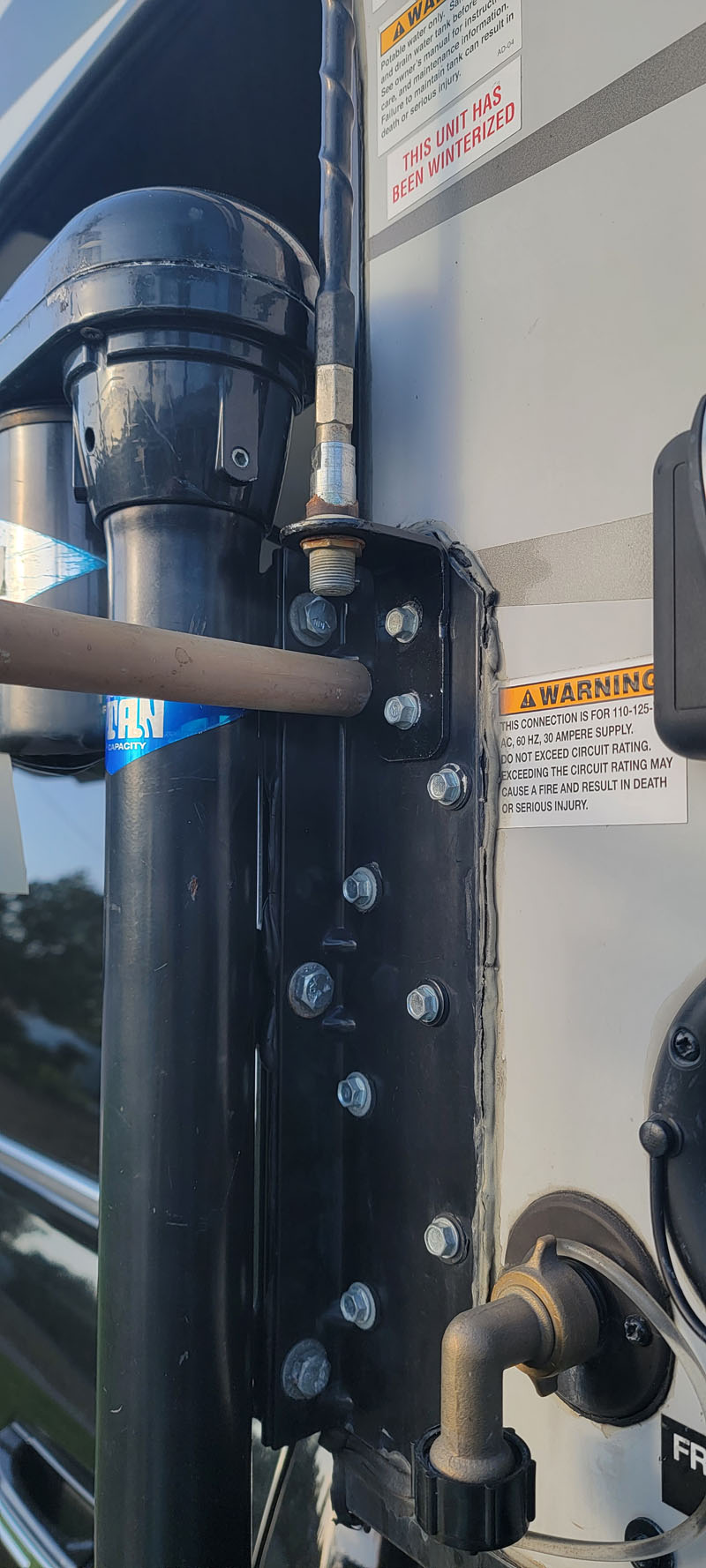 I happened to have a little piece of channel material from an old faucet replacement that I cut in half and drilled a center hole for the rope. Any L-shape will work fine.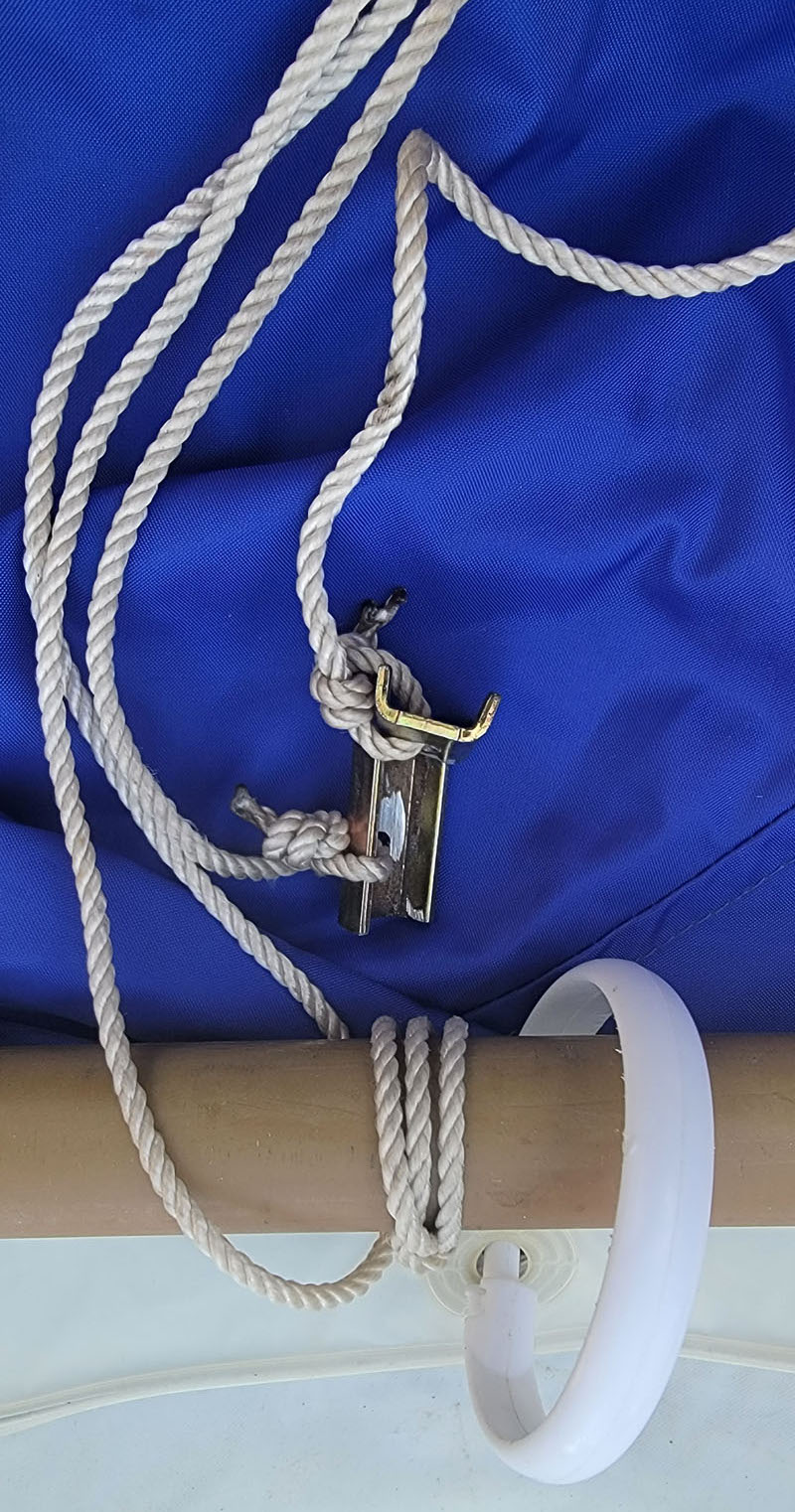 These mounting points insert into the slotted window drain holes and the tension locks them in place. Voila! I have a happy camper on board.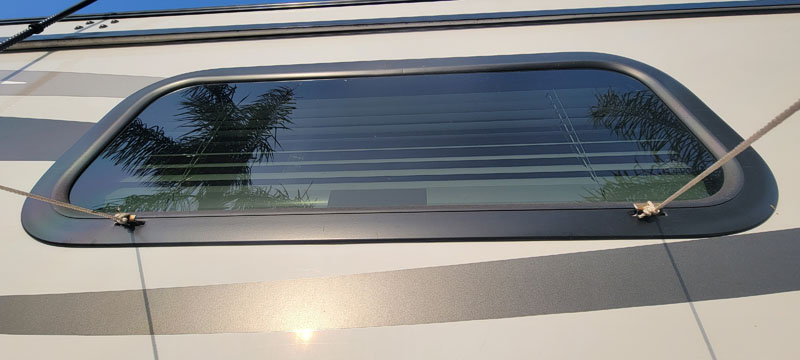 The materials I used were a shower curtain and clips Walmart ($15) and grey electrical PVC pipe (now $8).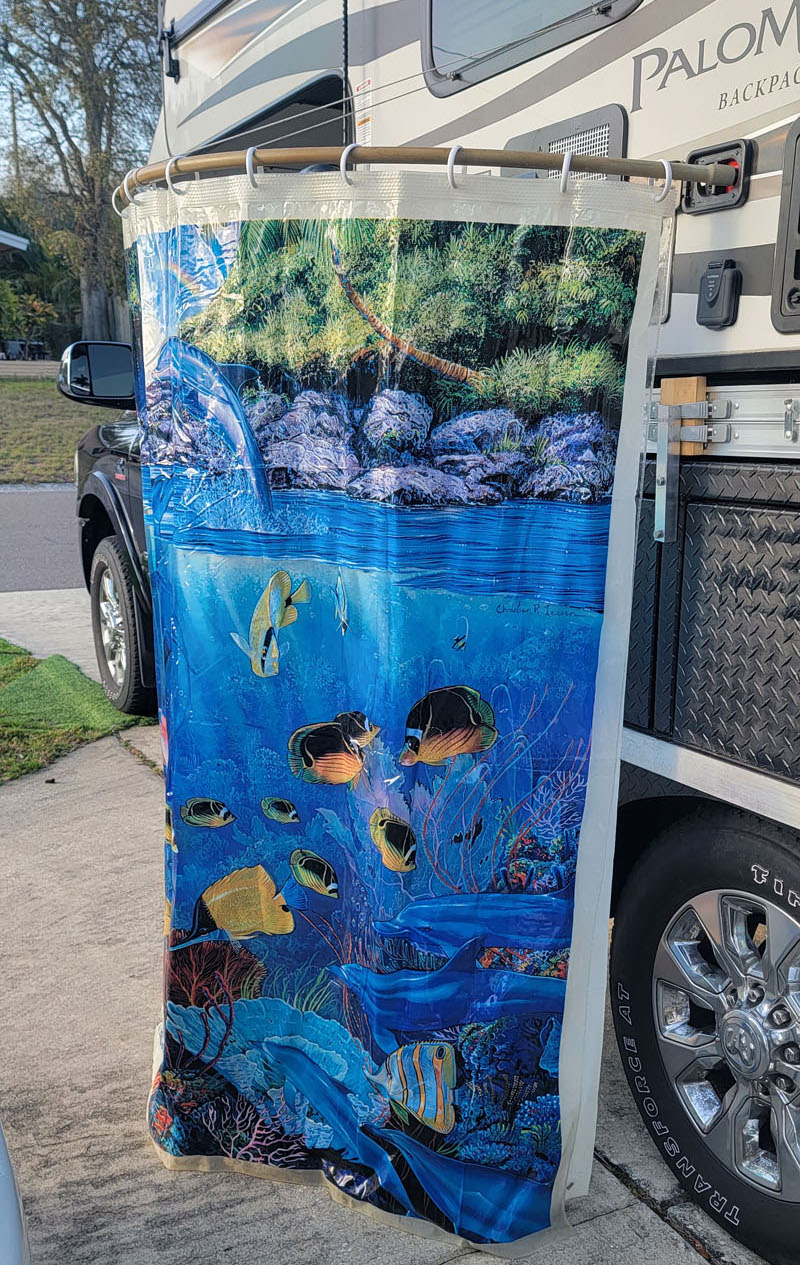 The took 15 minutes and a drive to Walmart to complete this modification. It cost under $20. In my opinion, the skill level of this modification is easy.
Disclaimer: The modifications above are submitted by Truck Camper Magazine readers. It is your responsibility to make sure that any do-it-yourself modification project you undertake is safe, effective, and legal for your situation.
Enter Your Mods Now!
If you'd like to enter a modification you've done on your truck camper, click here. You can enter as many mods as you want, at any time.  Good luck mod makers!