Welcome to Entry Five of Bracket Two for March Micro Mod Madness.  The Micro Mod that wins each bracket will advance to the Final Four.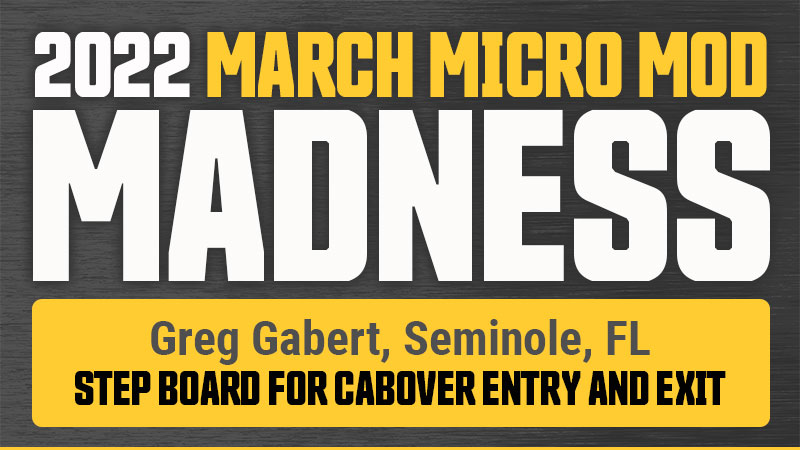 Click to see the other Micro Mods in Bracket Two, and vote.
Greg Gabert, Seminole, Florida
Step Board For Cabover Entry and Exit
2019 Ram 3500
2017 Palomino SS-1200 Backpack Edition
Getting up into the bed of my Palomino SS-1200 took some effort.  Descending was a little scary at night as I stepped down onto the soft cushion.  I needed a hard surface on which to step.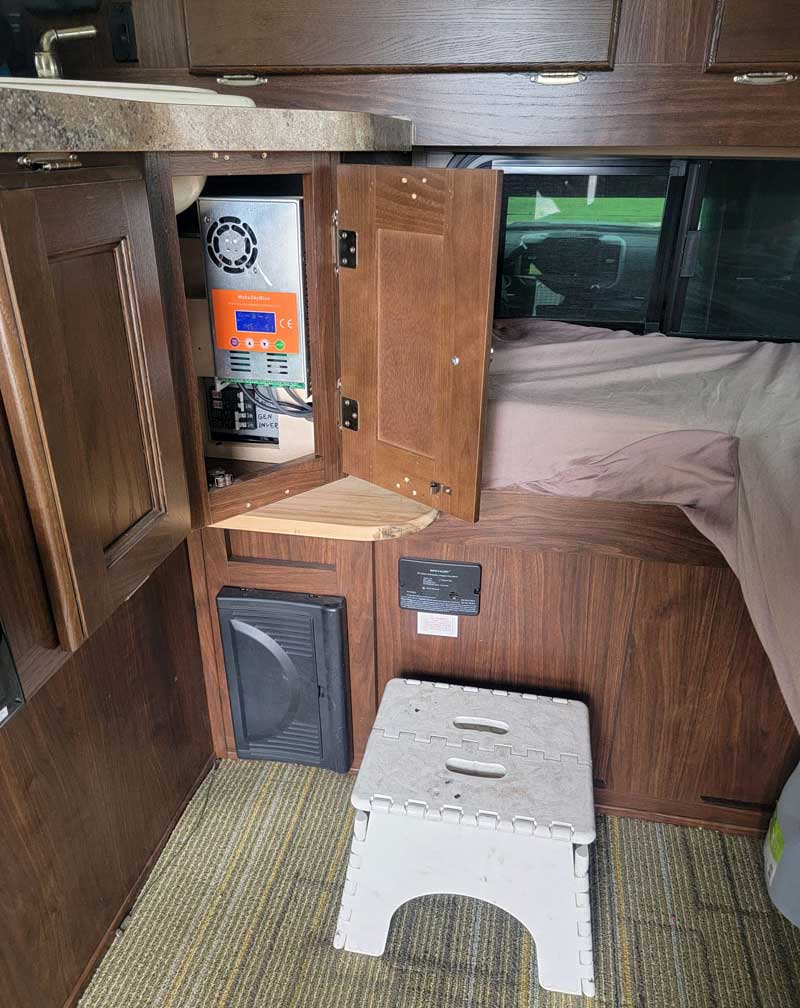 I remedied that soft situation by adding a step board under the sink bump out with strips to secure the step to the cabinets with sheet rock screws.  I didn't stain it yet so that it would stand out in the photo.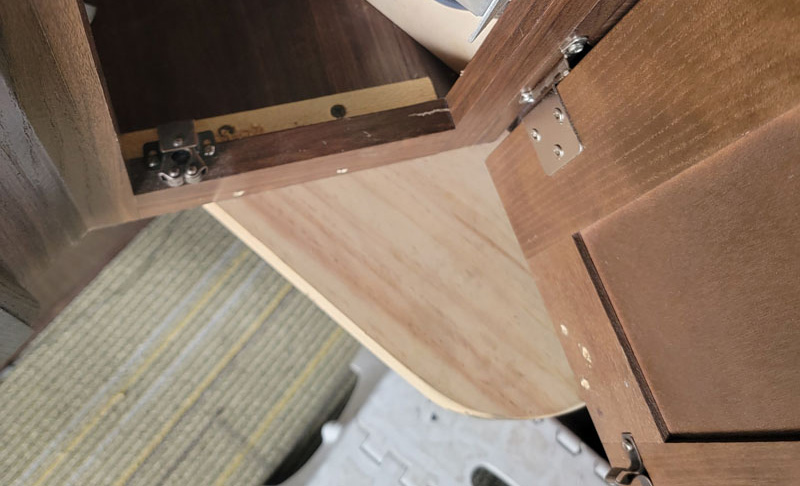 A collapsible plastic step serves as my launchpad and eliminated what used to be that first or last big step.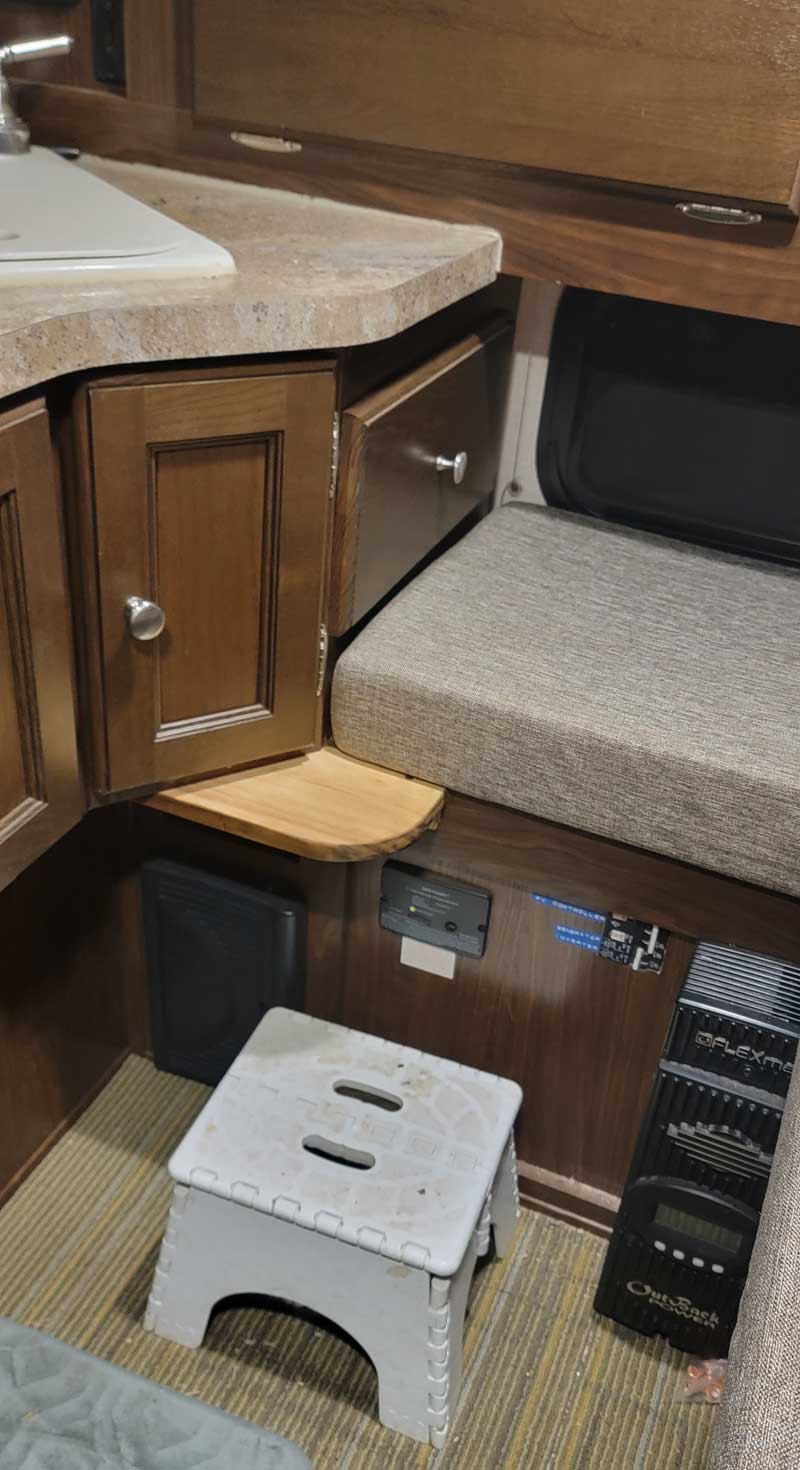 It's been a very reassuring improvement eliminating that soft middle step onto the cushion in the middle of the night.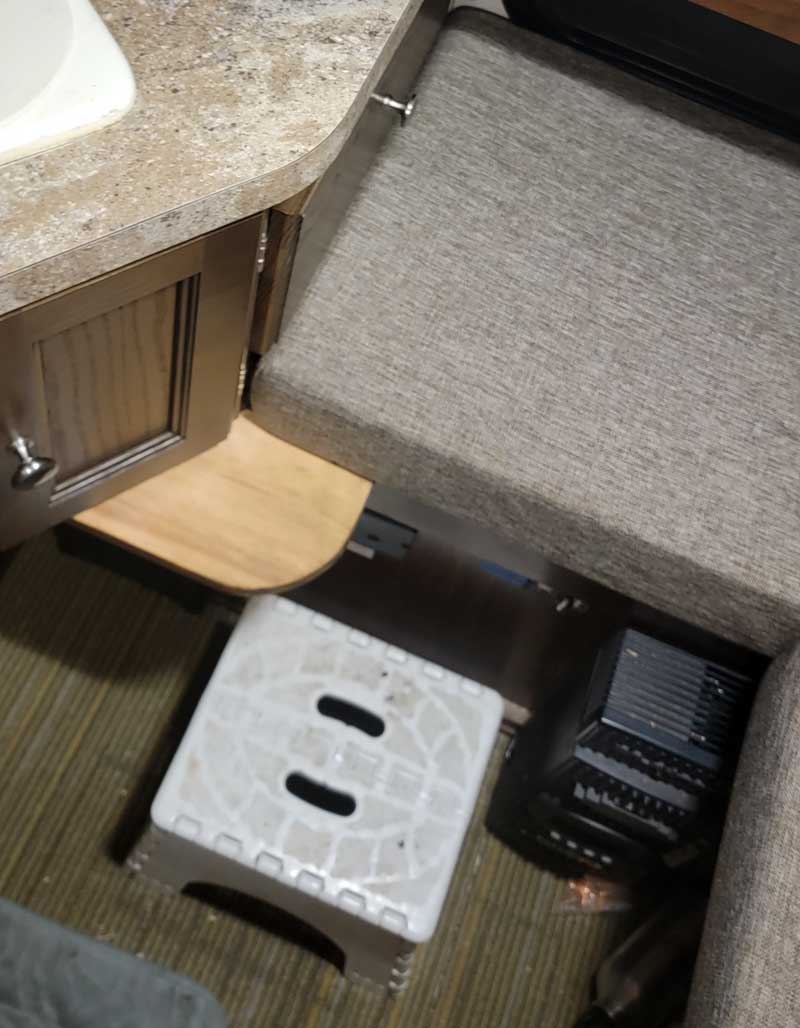 Materials Used:
1-inch by 6-inch by 12-inch hardwood or plywood.  Don't use pine!  It is not structurally safe for this application.
1-inch by 1-inch pine strips for attaching to the existing cabinet.
(7) 1 5/8-inch sheet rock screws.
It took me 30 minutes to an hour depending on the wood and saw availability.  I had the wood on hand, and it was $15 for the stool.  In my opinion, the skill level of this modification is easy.  This rocket scientist did something with wood!
Click to see the other Micro Mods in Bracket Two, and vote.
Disclaimer: The modifications above are submitted by Truck Camper Magazine readers. It is your responsibility to make sure that any do-it-yourself modification project you undertake is safe, effective, and legal for your situation.
Enter Your Mods Now!
Click here for information about the 2022 Mod Contest.  If you'd like to enter a modification you've done on your truck camper, click here. You can enter as many mods as you want, at any time.  Good luck mod makers!