Welcome to Entry Twelve of Bracket Three for March Micro Mod Madness.  The Micro Mod that wins each bracket will advance to the Final Four.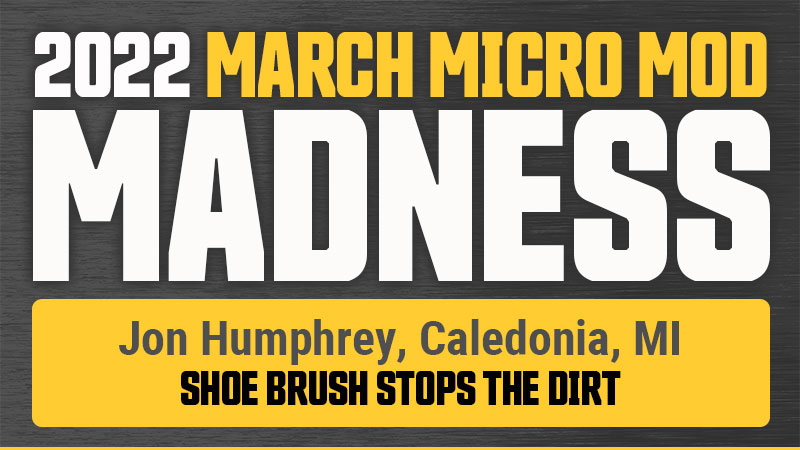 Click to see the other Micro Mods in Bracket Three, and vote.
Jon Humphrey, Caledonia, Michigan
Shoe Brush Stops The Dirt
2013 GMC Sierra
2017 Arctic Fox 865
Seems like we are always tracking in sand, dirt, or mud into our camper and I have been looking for a good way to clean our feet before entering.
I purchased a ready-made shoe cleaning brush from Tractor Supply.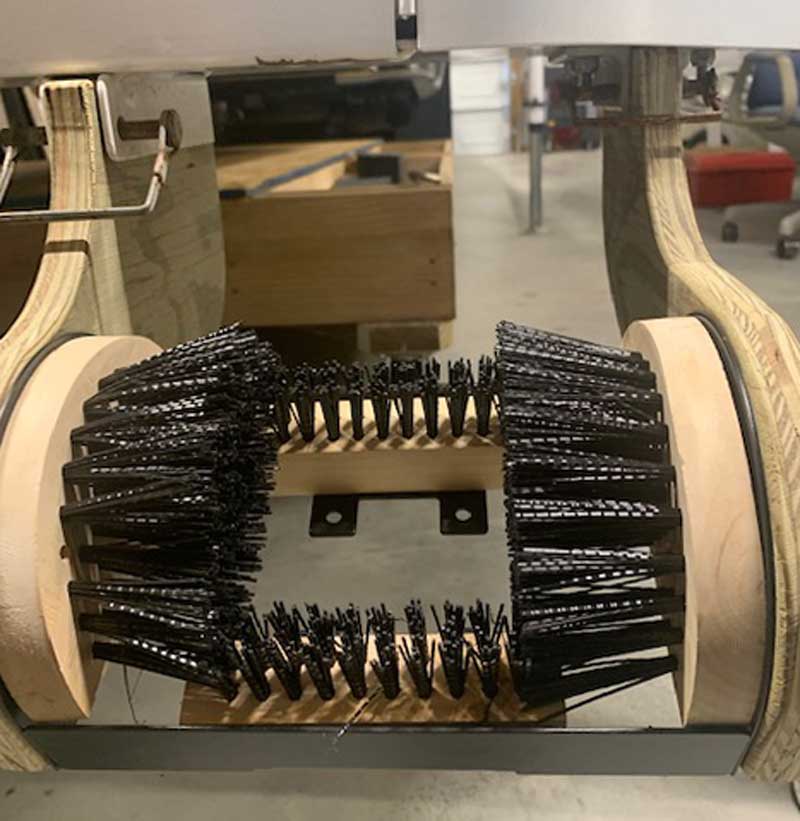 I used 3/4-inch treated plywood for mounting the brush to the camper. I also used one existing bracket on my Arctic Fox 865 Fox Landing.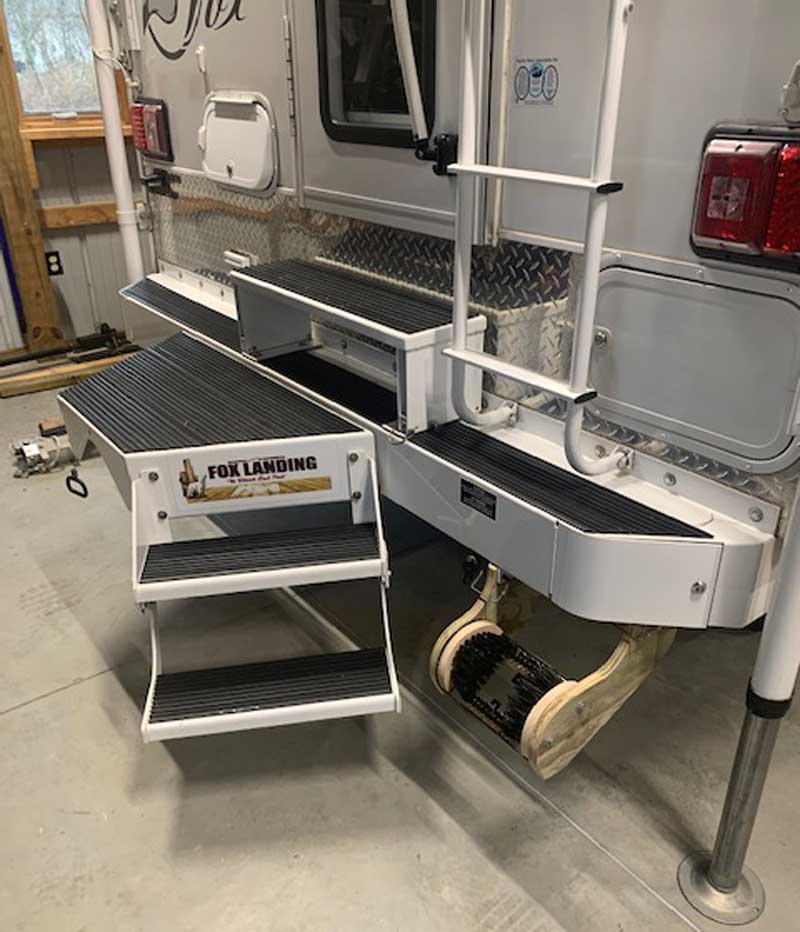 I utilized 1.25-inch aluminum angle for the second set of brackets and removable hitch pins to hold the plywood braces to the camper. With this approach, I can install and remove the brush without wrenches.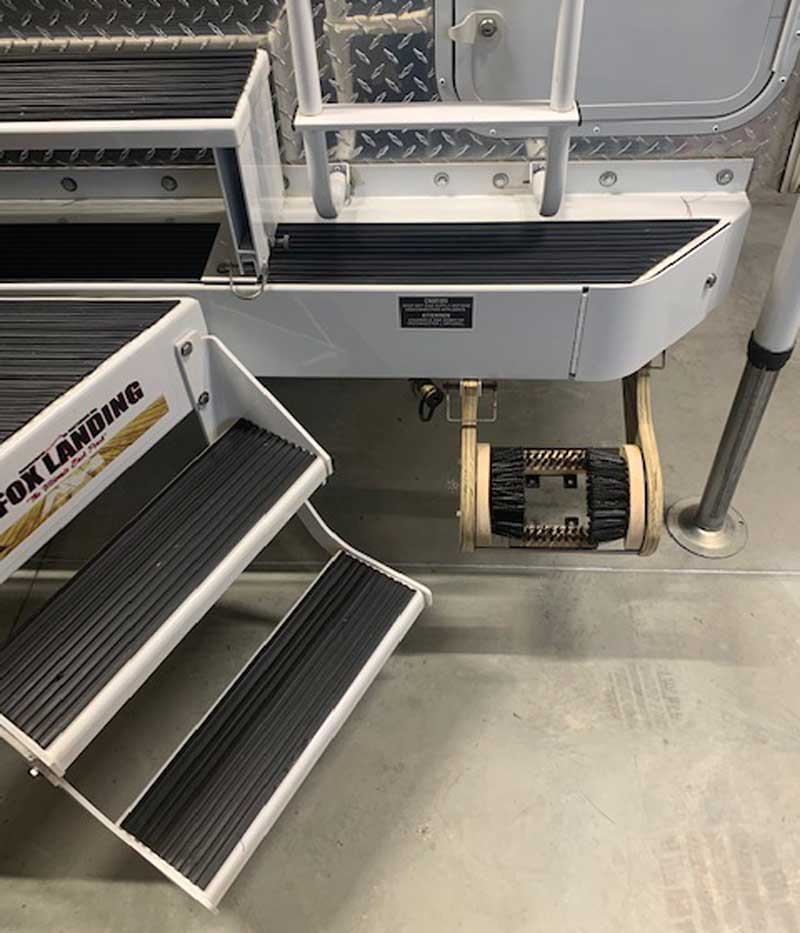 We haven't had the chance to use it in the wild, but we are headed to Florida for three months.
Shoe brush, Tractor Supply
(2) pieces treated plywood, scrap
(2) pieces of 1.25-inch aluminum angle 4-inches long
Stainless screws, washers and nuts
It took me 2 hours to complete this modification and cost me $15.  In my opinion, the skill level of this modification is medium.
Click to see the other Micro Mods in Bracket Three, and vote.
Disclaimer: The modifications above are submitted by Truck Camper Magazine readers. It is your responsibility to make sure that any do-it-yourself modification project you undertake is safe, effective, and legal for your situation.
Enter Your Mods Now!
Click here for information about the 2022 Mod Contest.  If you'd like to enter a modification you've done on your truck camper, click here. You can enter as many mods as you want, at any time.  Good luck mod makers!