Welcome to Entry Eleven of Bracket Three for March Micro Mod Madness.  The Micro Mod that wins each bracket will advance to the Final Four.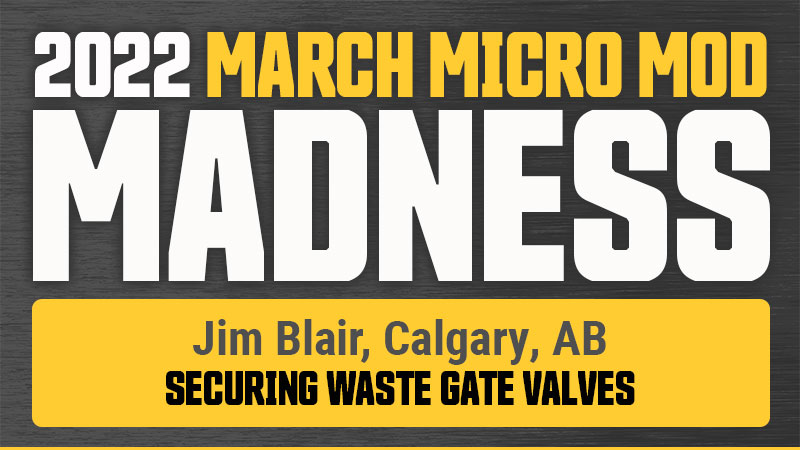 Click to see the other Micro Mods in Bracket Three, and vote.
Jim Blair, Calgary, Alberta
Securing Waste Gate Valves With Velcro
2017 Ford F350
2020 Northern Lite 8-11
Storage being at a premium in a truck camper, I decided to capitalize on space in the waste water drain valve compartment on my Northern Lite 8-11.  Removing the drain cap on a pressurized, free-flowing, black water 3-inch drain can, as I am sure you can appreciate, has disastrous consequences.  Accidentally opening the slide valve when rummaging around my new found storage space was the reason for my unfortunate messy situation.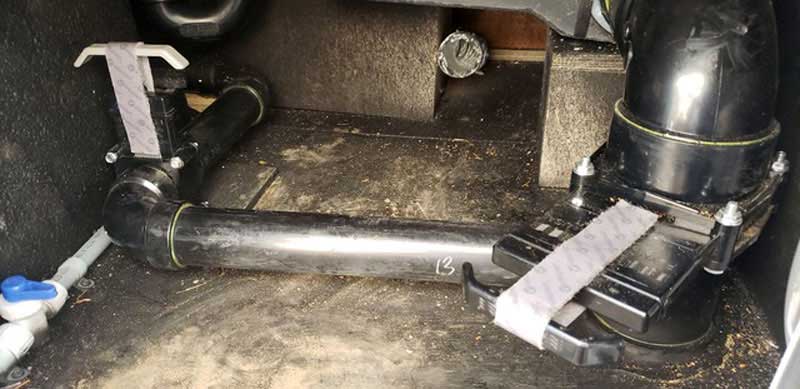 I wanted to prevent the waste drain valves in my Northern Lite from accidentally opening.  Adhesive-backed Velcro to the rescue.  About $6 worth of velcro and five minutes later, all was solved.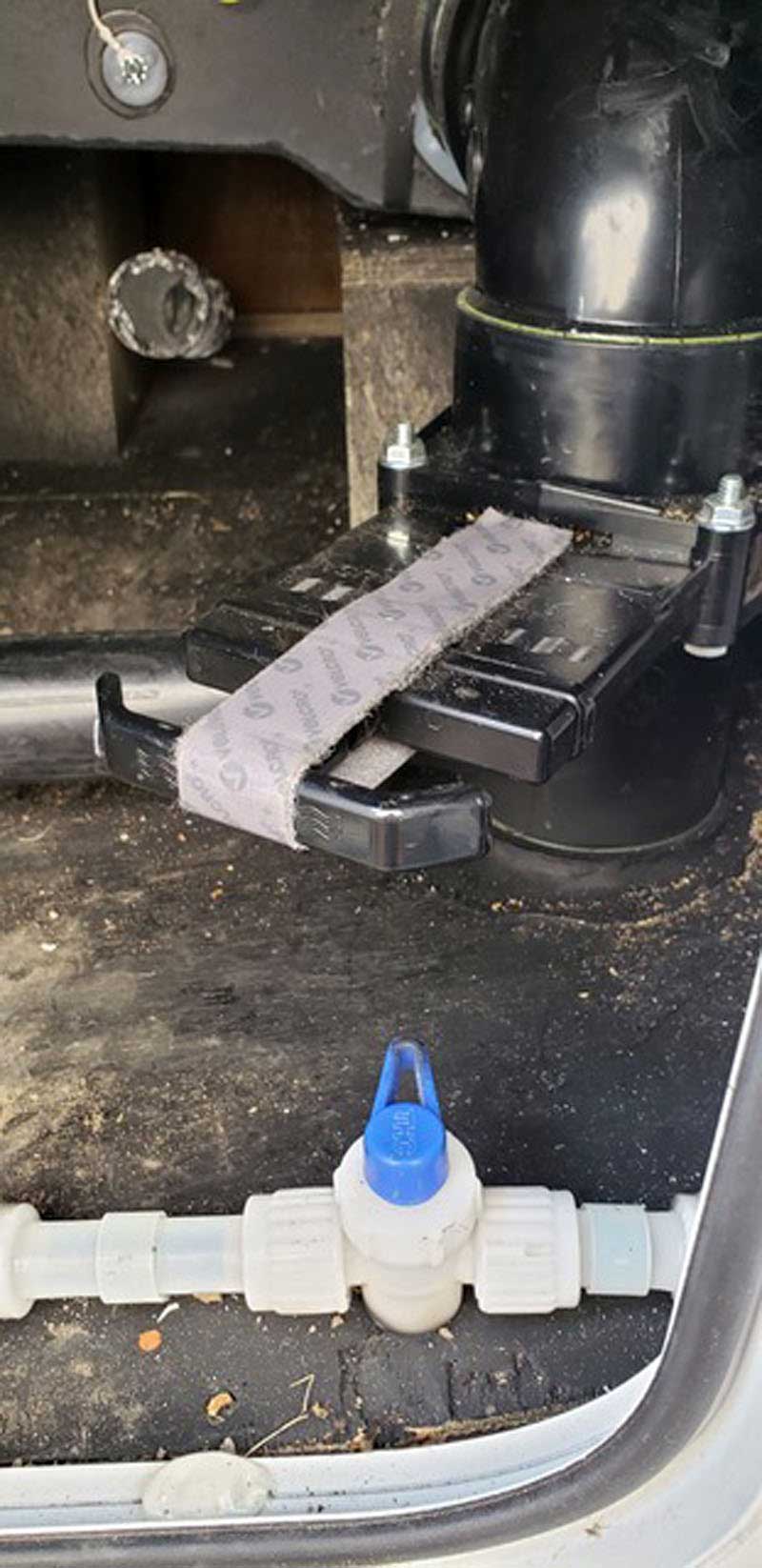 First, I cleaned the surfaces of both the grey and black water drain valve bodies with alcohol to ensure good adhesion of the velcro. Next, I cut to length two pieces of the loop (harder) velcro and attached them to both sides of each of the drain valves. Finally, I cut a piece of the hook (softer) velcro and used it to secure the gate valve handles closed.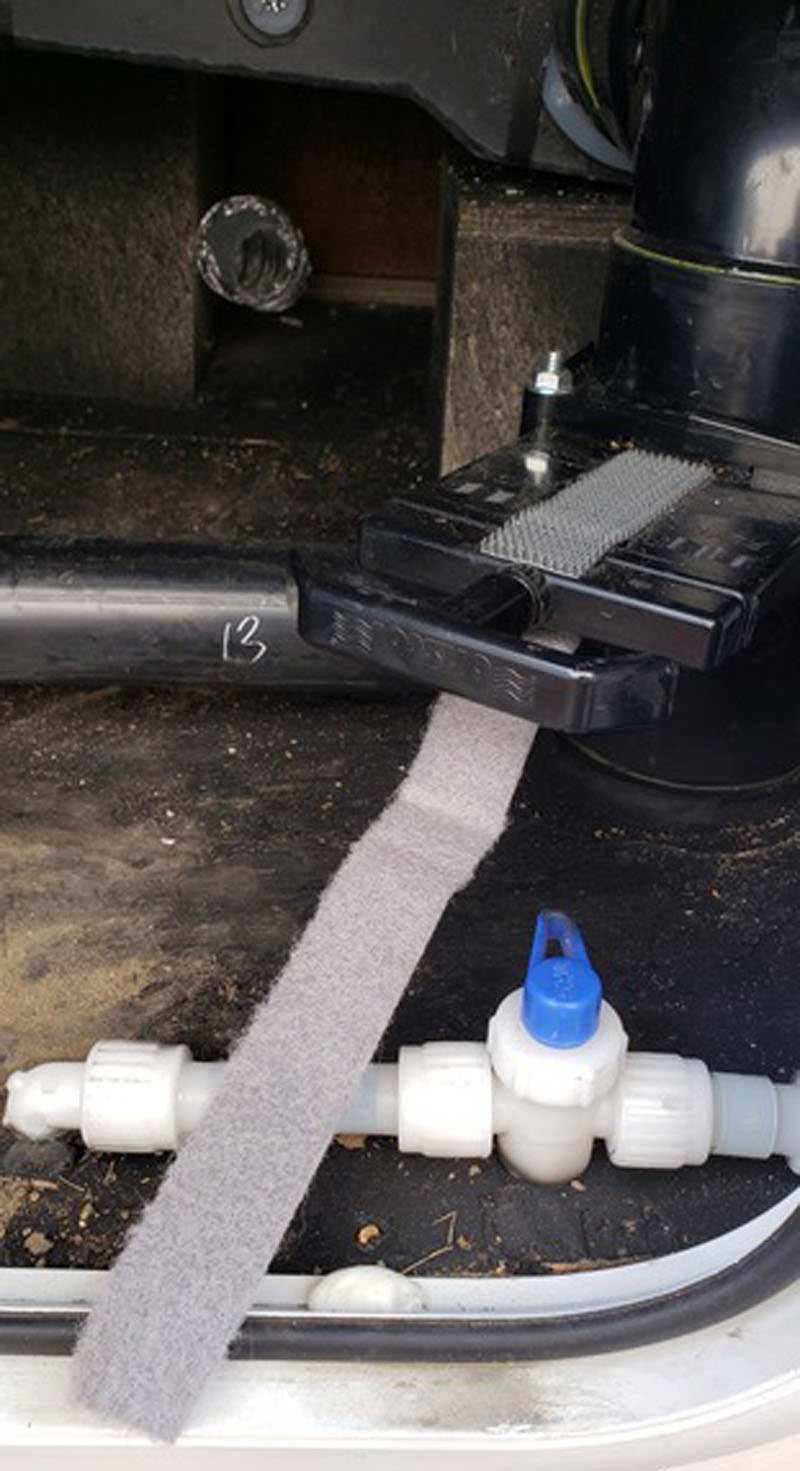 Now it's safe to use some of my extra basement space.
All I needed was a 1-inch by 10-foot roll of extreme adhesive-backed Velcro.
It took me 15 minutes to complete this modification and cost me $5.  In my opinion, the skill level of this modification is easy.
Click to see the other Micro Mods in Bracket Three, and vote.
Disclaimer: The modifications above are submitted by Truck Camper Magazine readers. It is your responsibility to make sure that any do-it-yourself modification project you undertake is safe, effective, and legal for your situation.
Enter Your Mods Now!
Click here for information about the 2022 Mod Contest.  If you'd like to enter a modification you've done on your truck camper, click here. You can enter as many mods as you want, at any time.  Good luck mod makers!