Welcome to Entry One of Bracket One for March Micro Mod Madness.  The Micro Mod that wins each bracket will advance to the Final Four.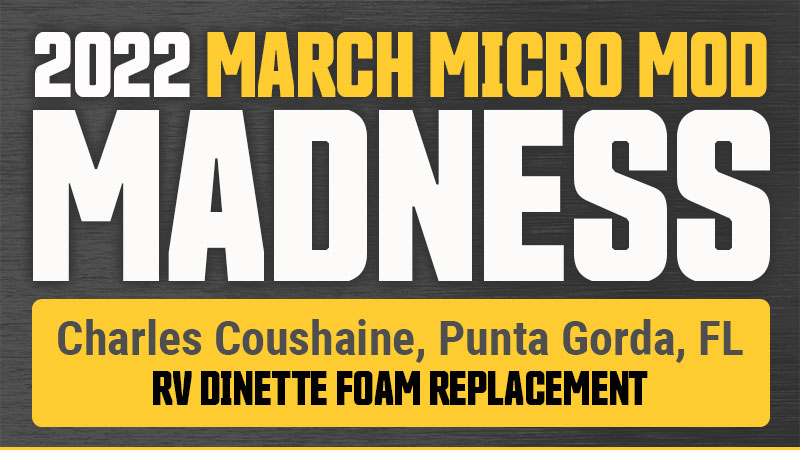 Click to see the other Micro Mods in Bracket One, and vote.
Charles Coushaine, Punta Gorda, Florida
RV Dinette Foam Replacement
2001 Ford F-350
2012 Chalet DS116-RB
Our eight year old truck camper is starting to show its age.  The next project on the refresh docket is to replace the dinette seating foam.  When we sat down we actually sunk all the way down until we touched the plywood underneath.  This is an easy DIY project, however, it required four hands to make the re-stuffing easier.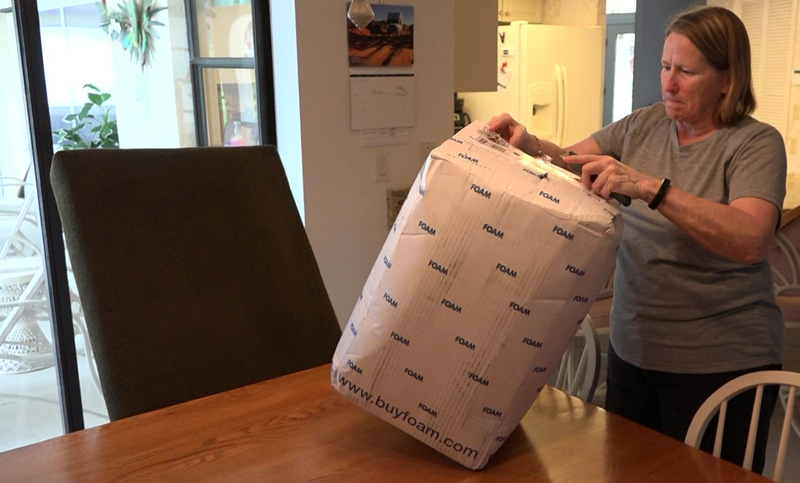 My wife removed the old foam from our dinette bottom seat cushions and carefully measured them.  She then ordered some new Extra Firm foam from BuyFoam.com.  BuyFoam.com recommends that you buy replacement foam by adding an extra 1/2-inch to the length, width, and thickness.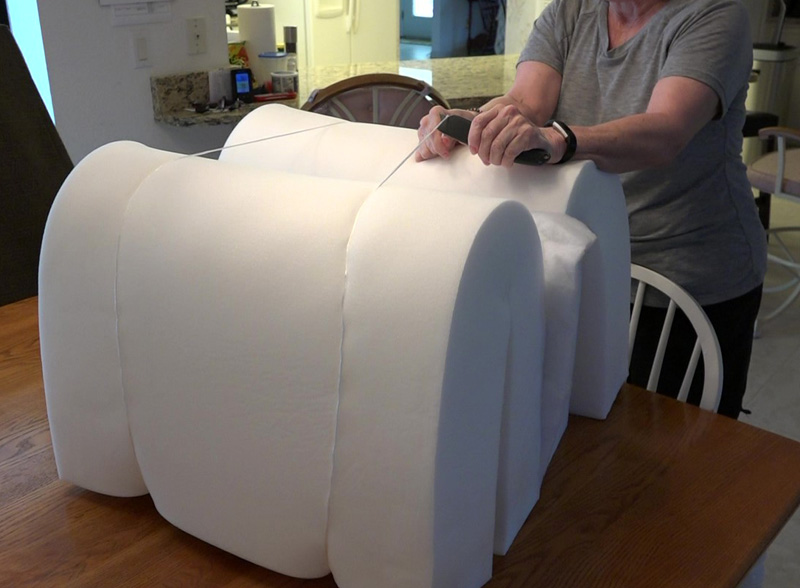 After receiving the new foam we proceeded to re-stuff the seat fabric.  We quickly found out that this is best done with two people (four hands).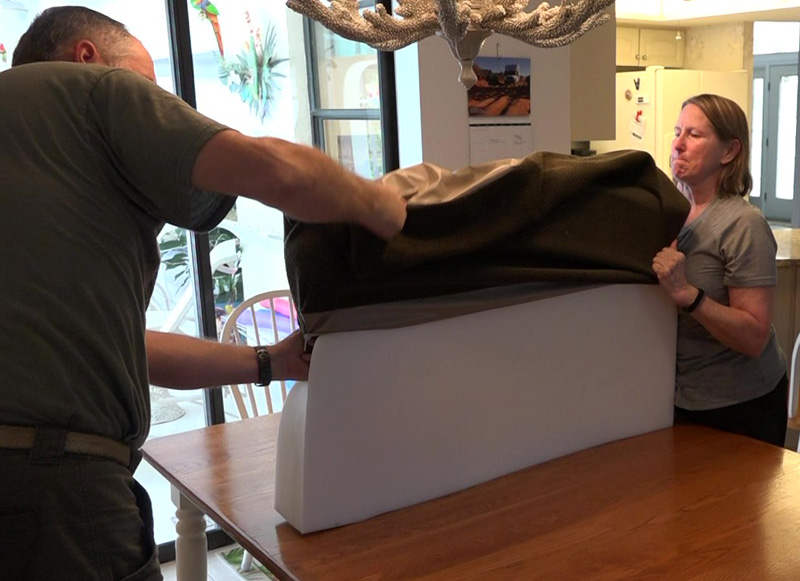 It was quite difficult to get this extra firm foam back into place especially since it was slightly larger.  However, we were successful once we learned to slowly bring all the fabric down the foam in small steps instead of all at once.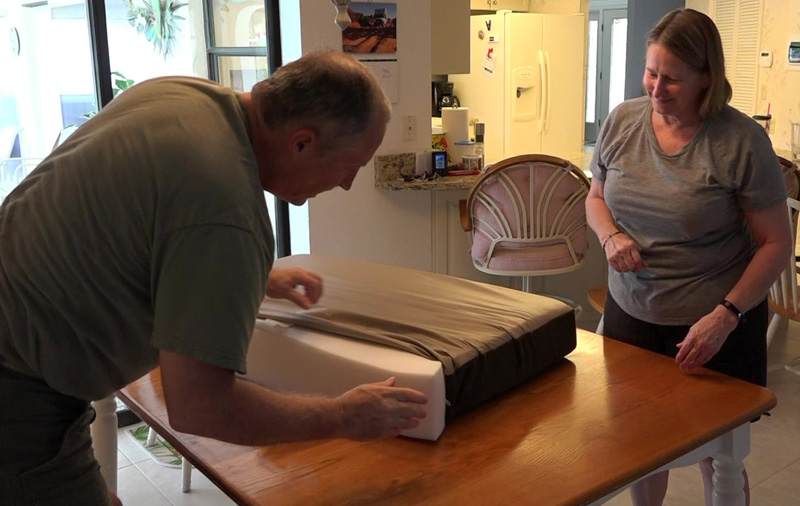 Our technique is clearly shown in my video:
The new foam is a bit firmer and is fantastic.  We feel like we are sitting higher and no longer bottom-out on the plywood beneath.  This is a great project to do once your camper starts to age a bit.  We are really glad we took the time to do it.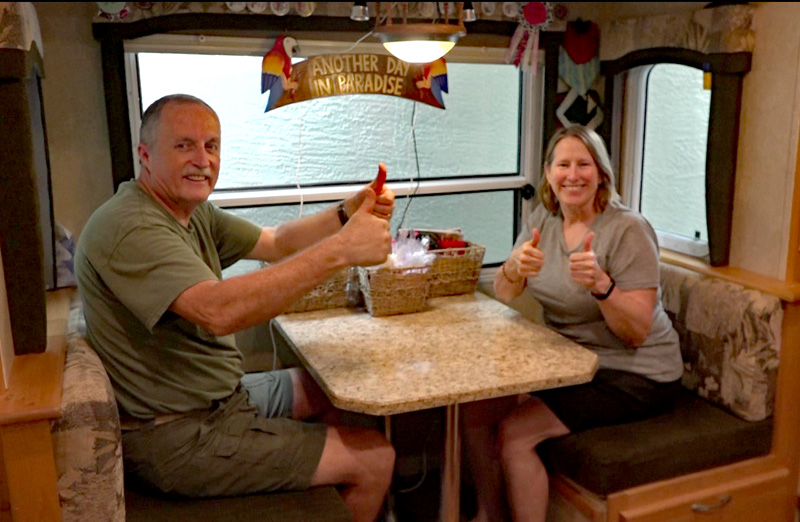 It took me two hours to complete this modification and cost me $155.  In my opinion, the skill level of this modification is easy.
Click to see the other Micro Mods in Bracket One, and vote.
Disclaimer: The modifications above are submitted by Truck Camper Magazine readers. It is your responsibility to make sure that any do-it-yourself modification project you undertake is safe, effective, and legal for your situation.
Enter Your Mods Now!
Click here for information about the 2022 Mod Contest.  If you'd like to enter a modification you've done on your truck camper, click here. You can enter as many mods as you want, at any time.  Good luck mod makers!