Welcome to Entry Nine of Bracket Three for March Micro Mod Madness.  The Micro Mod that wins each bracket will advance to the Final Four.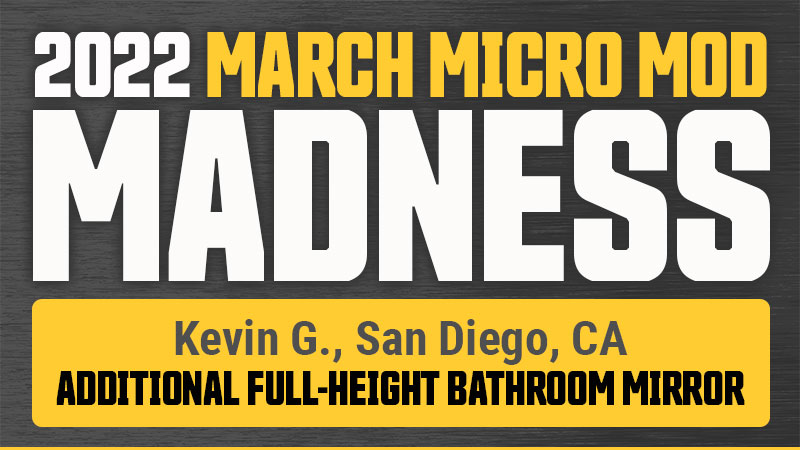 Click to see the other Micro Mods in Bracket Three, and vote.
Kevin G, San Diego, California
Full-Height Bathroom Mirror In A Camper
2014 Ford F-250
2015 Lance 855S
I realized that the inside of the bathroom door could be used as a full-height mirror.  To make this modification, I found wall-mounted mirror squares on Amazon.  The smallest thickness I found for a good price was 2-millimeters.  This is important so that the door can still close properly.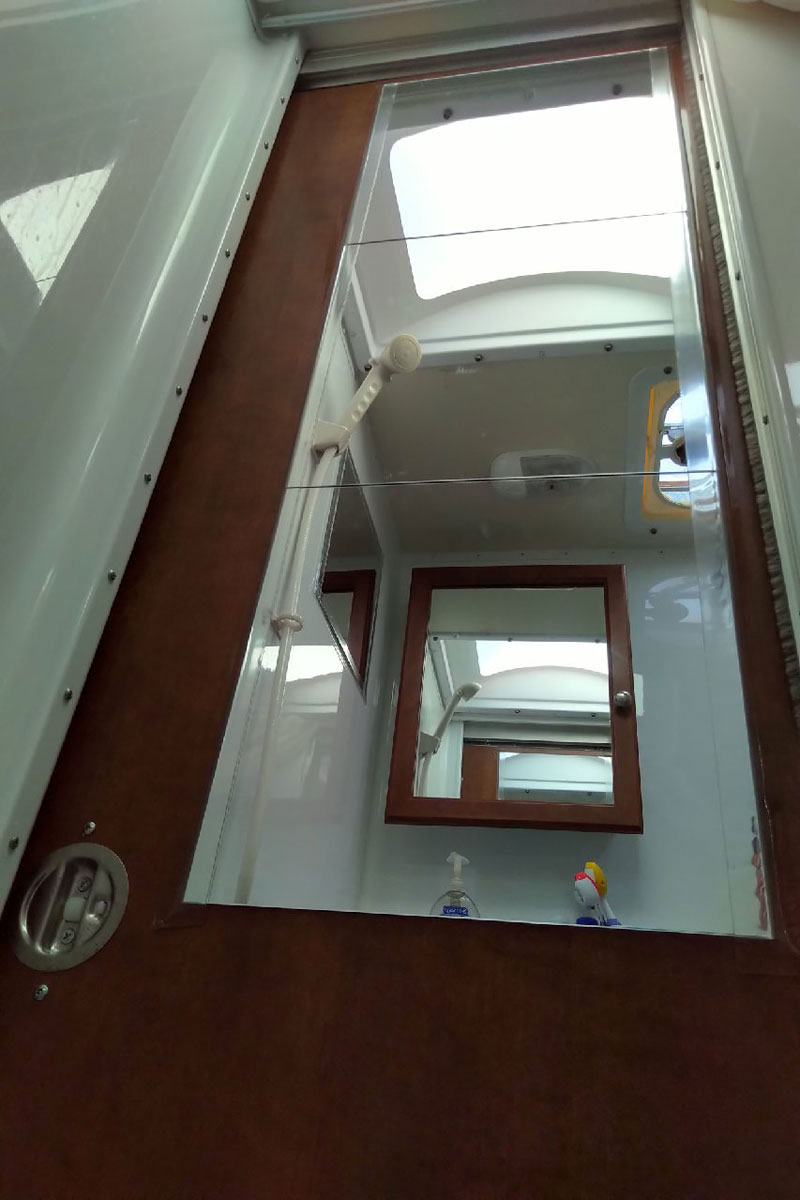 The mirrors came with 3M tape squares which I used.  However, I wasn't sure how they'd hold up over time with all the rattling.  So I also bought waterproof clear caulk tape that I put around all the edges.
I could have put all four squares on the door, but I decided to take one of the squares and put it on one of the bathroom walls so that I could have a full wrap-around mirror for the bathroom.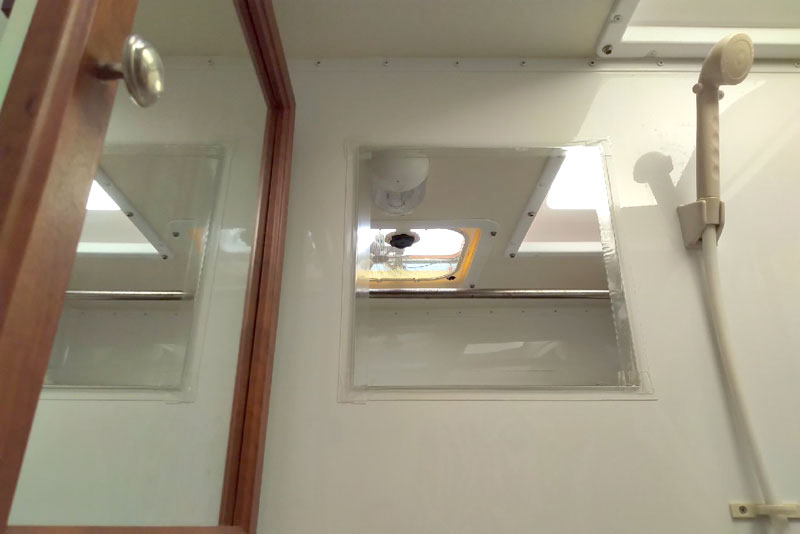 The door closes well and they've held up through some rough trips.  It's nice to be able to have full-height and wrap-around mirrors in the bathroom.
1. DH Full Length Mirror Tiles – four pieces of 12-inch Self-Adhesive Frameless Glass Mirror Sheets
2. LLPT Caulk Tape – Clear 1.2-inch by 33-foot Extra Thickness Waterproof Adhesive for Sink Shower Bathtub Toilet Lavabo Kitchen (CT123).
It took me one-hour to complete this modification and cost me $40.  In my opinion, the skill level of this modification is easy.
Click to see the other Micro Mods in Bracket Three, and vote.
Disclaimer: The modifications above are submitted by Truck Camper Magazine readers. It is your responsibility to make sure that any do-it-yourself modification project you undertake is safe, effective, and legal for your situation.
Enter Your Mods Now!
Click here for information about the 2022 Mod Contest.  If you'd like to enter a modification you've done on your truck camper, click here. You can enter as many mods as you want, at any time.  Good luck mod makers!