Welcome to Entry Three of Bracket One for March Micro Mod Madness.  The Micro Mod that wins each bracket will advance to the Final Four.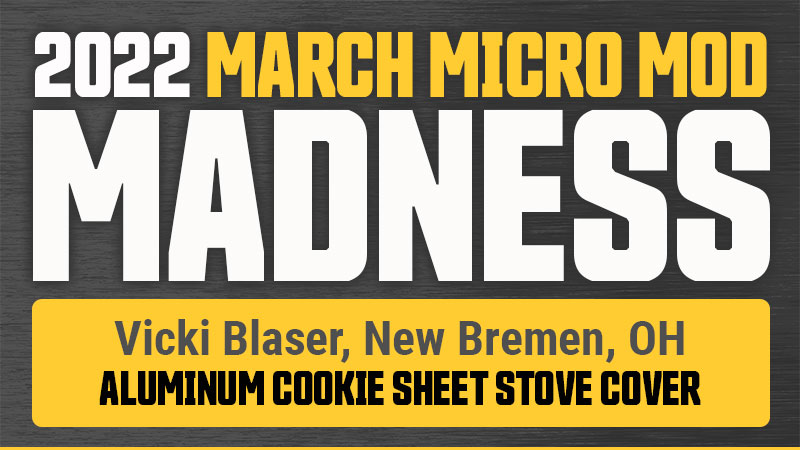 Click to see the other Micro Mods in Bracket One, and vote.
Vicki Blaser, New Bremen, Ohio
Cookie Sheet Stove Cover
2018 Ram 2500
2018 Palomino HS-6601
I made a cover for the propane stove to gain more usable counter space.  I also wanted to cover the knobs just in case something accidentally turned the gas on.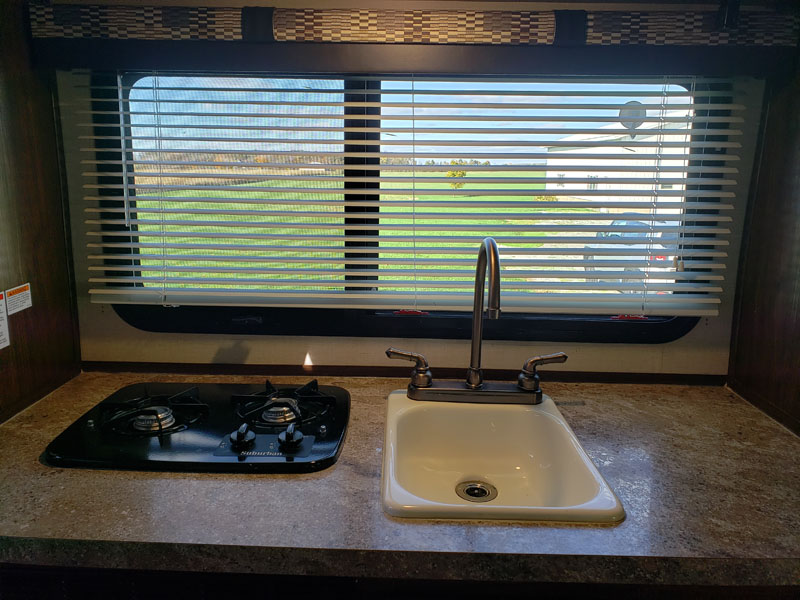 My mod consists of a plywood frame slightly taller than the height of my stove burners and knobs.  I made this using a compound miter saw and excess plywood I had.
For the top cover, I found an AirBake aluminum cookie sheet that was the exact size of my frame.  The aluminum cookie sheet fit my requirements; lightweight and water-resistant.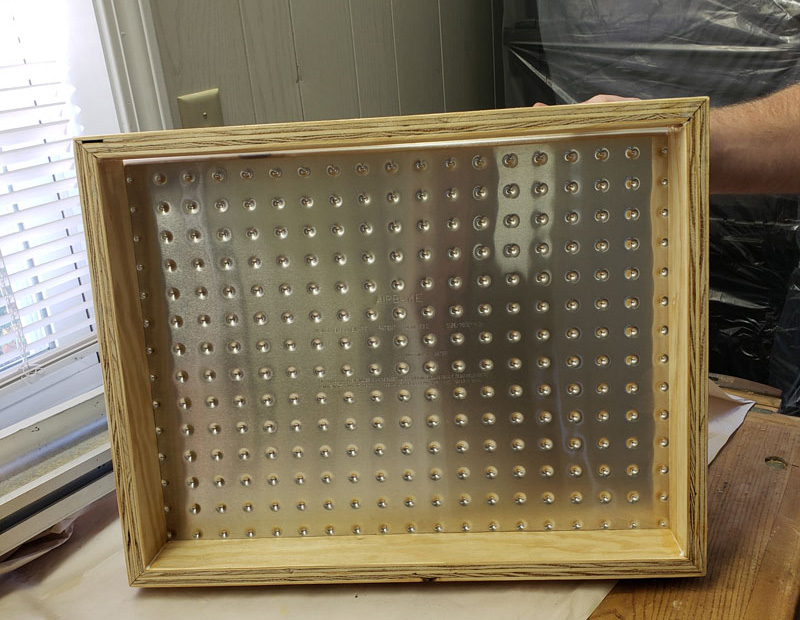 I simply attached the cookie sheet to the frame with stainless screws and a little dab of silicone.  To finish the wood, I used spar varnish just in case water got on the frame.  Although the cover is a pretty tight fit, I set it on a shelf liner to make sure there is no movement during travel.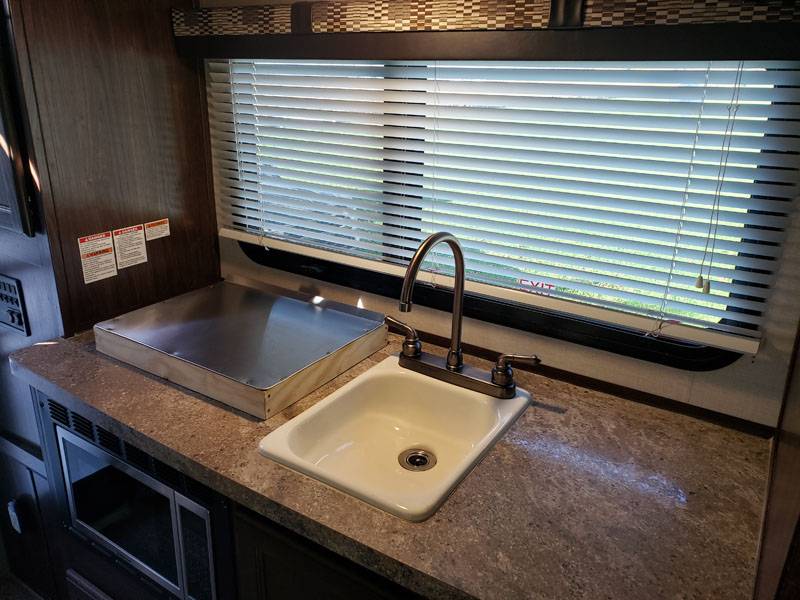 The mod is working out fine.  It has not moved for 1,200-miles and provides much more countertop space.  I no longer have to set things directly on my stove when it is not in use.
My son and I worked about one hour, plus varnishing to complete this modification.  It cost me $20.  In my opinion, the skill level of this modification is easy to medium.
Click to see the other Micro Mods in Bracket One, and vote.
Disclaimer: The modifications above are submitted by Truck Camper Magazine readers. It is your responsibility to make sure that any do-it-yourself modification project you undertake is safe, effective, and legal for your situation.
Enter Your Mods Now!
Click here for information about the 2022 Mod Contest.  If you'd like to enter a modification you've done on your truck camper, click here. You can enter as many mods as you want, at any time.  Good luck mod makers!