Welcome to Entry Eight of Bracket Two for March Micro Mod Madness.  The Micro Mod that wins each bracket will advance to the Final Four.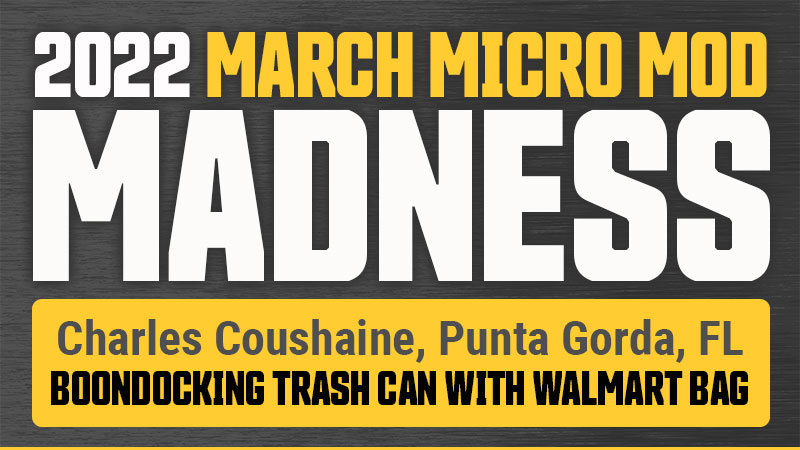 Click to see the other Micro Mods in Bracket Two, and vote.
Charles Coushaine, Punta Gorda, Florida
Boondocking Trash Can with a Walmart Bag
2001 Ford F-350
2012 Chalet DS116-RB
Our standard-sized trash can in our camper is great for a week-long trip, however, it is too big for our many one-night stay boondocking stops.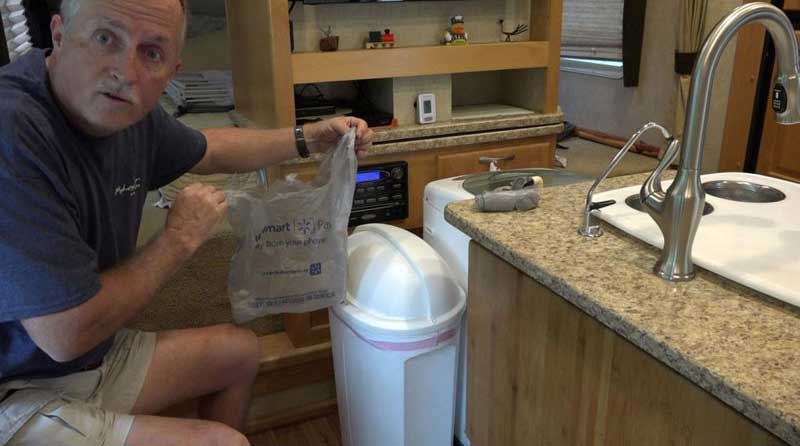 Here's how I quickly and simply modified our RV kitchen trash can to hold a Walmart-style bag.  It is possible to modify almost any trash can with a simple round file.
When we stop for the night at a Walmart or Cracker Barrel we like to throw out the trash from that night before when we leave in the morning.  However, the larger trash bags that our trash can takes are way too large, so I modified it to hold a Walmart bag!
I wanted to modify my existing camper trash can so that it could handle both the standard bag, but also a Walmart bag with its lid on to contain any smell.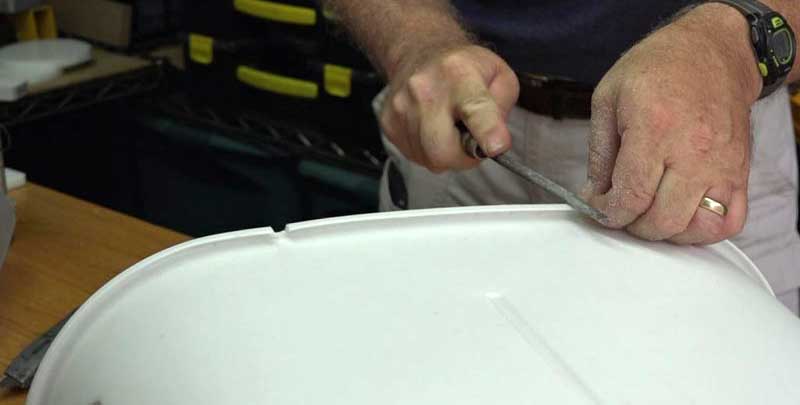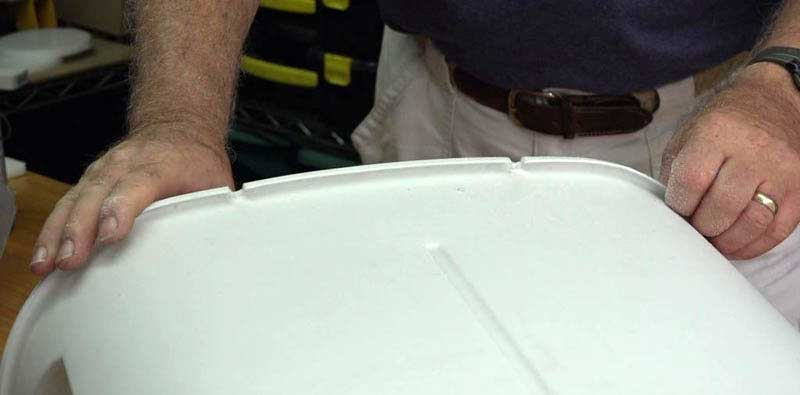 I first measured multiple Walmart-style disposable bags and determined that the handles can stretch to about 7-inches wide.  Next, I marked the top of my trash can with 7-inch spacing, took a round file, and carved four notches (two per side) in the top rim. Done.
We can now stretch a Walmart disposable bag across the opening and hook it on the notches for a perfect fit, even with the lid closed!
This mod has been spectacular!  We can now stop for a night and quickly and easily dispose of our trash using those Walmart bags that everyone collects.  The best part for me is that it uses our existing trash can and allows for the lid to close.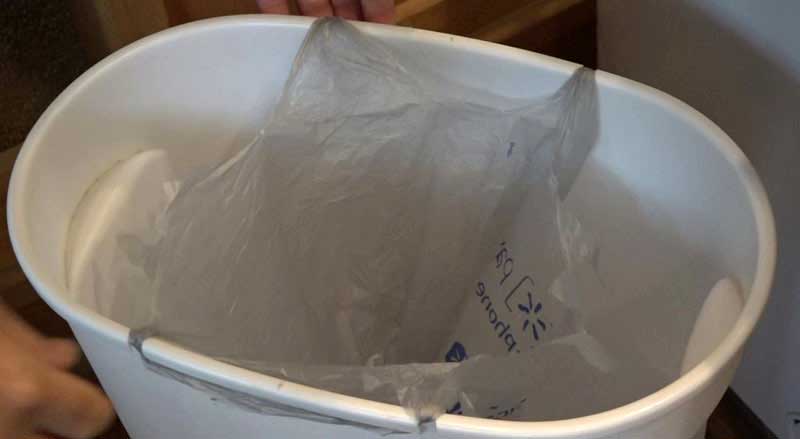 I bought the 8-inch round file with high carbon hardened steel and ergonomic grip from Amazon.
It took me one hour to complete this modification.  In my opinion, the skill level of this modification is easy.
Click to see the other Micro Mods in Bracket Two, and vote.
Disclaimer: The modifications above are submitted by Truck Camper Magazine readers. It is your responsibility to make sure that any do-it-yourself modification project you undertake is safe, effective, and legal for your situation.
Enter Your Mods Now!
Click here for information about the 2022 Mod Contest.  If you'd like to enter a modification you've done on your truck camper, click here. You can enter as many mods as you want, at any time.  Good luck mod makers!