Welcome to Entry Two of Bracket One for March Micro Mod Madness.  The Micro Mod that wins each bracket will advance to the Final Four.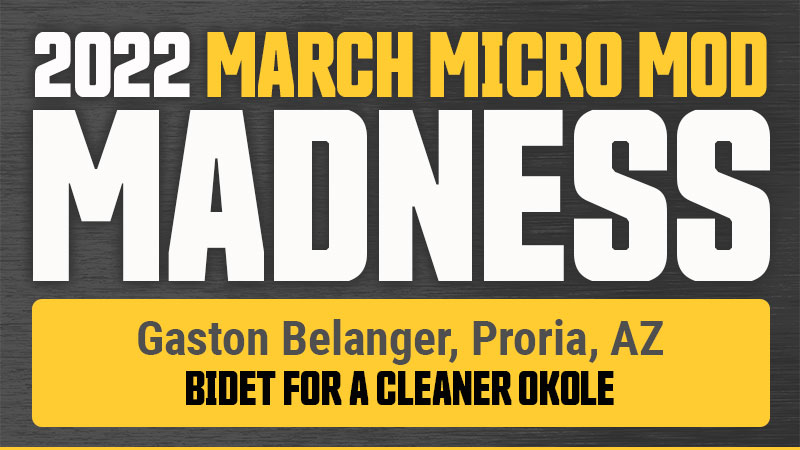 Click to see the other Micro Mods in Bracket One, and vote.
Gaston Belanger, Proria, Arizona
Bidet For A Cleaner Okole
2017 Ram 3500
2017 Northern Lite 9-6Q Special Edition
This is a simple bidet.  There is zero toilet paper usage and it gets you a cleaner okole area.  The first step is to find a brass fitting at any hardware store that fits into the factory shower head fitting and to a Solo (brand) backpack sprayer hand valve.
Next, get 30-inches of 3/16-inch ID rubber tubing and whatever type of end nozzle you would prefer.  Then, remove the shower head and screw on the Solo sprayer hand valve.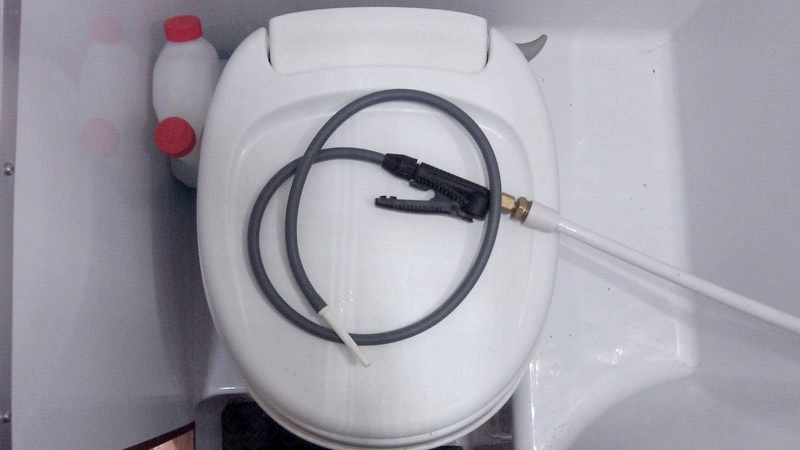 This set up makes for very low water usage for a longer boondocking time.
It took me 10-minutes of assembly time to complete this modification and cost me about $15.  In my opinion, the skill level of this modification is easy.
Click to see the other Micro Mods in Bracket One, and vote.
Disclaimer: The modifications above are submitted by Truck Camper Magazine readers. It is your responsibility to make sure that any do-it-yourself modification project you undertake is safe, effective, and legal for your situation.
Enter Your Mods Now!
Click here for information about the 2022 Mod Contest.  If you'd like to enter a modification you've done on your truck camper, click here. You can enter as many mods as you want, at any time.  Good luck mod makers!