In the two years since taking the plunge we've lived more than most people do in a lifetime.  We've taken thousands of photos, seen hundreds of sunsets, postcard landscapes, and wildlife in its natural habitat.  Instead of rushing through an area on a tight schedule, we can immerse ourselves in it, without watching the time.  If a weekend trip is like seeing a movie trailer, full-timing is getting to see the whole movie.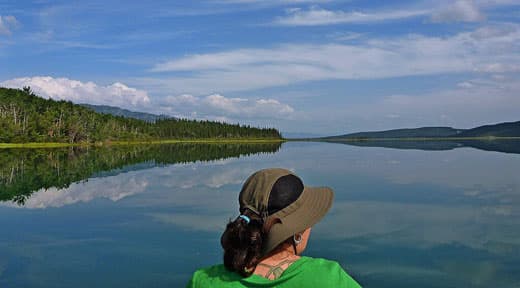 Above: Paddling the Yukon River
People often ask us about the price we pay to live this way and what we've had to give up.  I always respond the same way, "Everyone pays a price to live how they live.  Have you thought of what you're giving up to live your lifestyle?"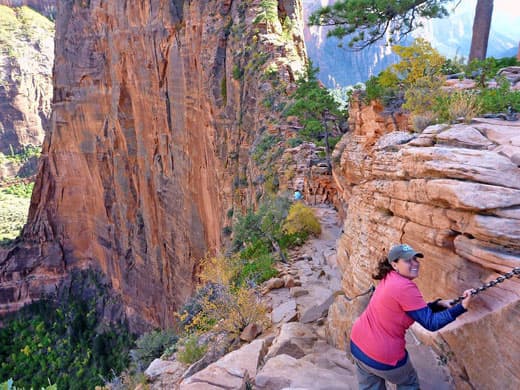 As far as we're concerned, it makes more sense to live for today, than to live in preparation for the last fifteen years of your life.  But, as I said before, there is no right choice, only the choice that's right for you.  The most important thing to us is, we're living for ourselves now instead of for our jobs.  Many people are perfectly happy putting down roots, having kids and doing the 9 to 5, and we're happy for them.  We don't know where we'll be when we're seventy years old, but we'll have a tale to tell for sure.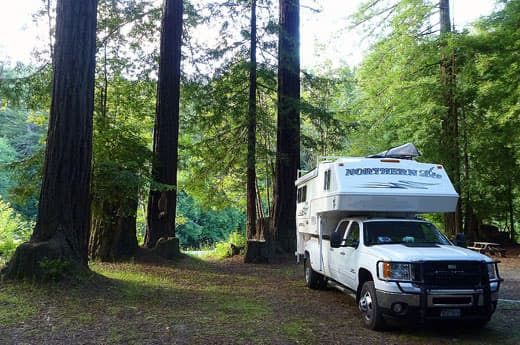 Above: Camping in Gualala, California
At forty-three, we're an odd couple out here in RV land, and full-timing in a truck camper makes us quite a curiosity indeed.  We're frequently asked about full-timing at our age, and where we got the camper.  We're always happy to help others looking to find a little more freedom in their lives.
At the same time, we thank all those adventurous souls whose advice we learned from, and our grandparents who always advised us, "Do it while you're young."  My favorite piece of advice is, "You've got to have a plan for your life because, if you don't, you'll fall into someone else's plan.  And you know what they've got planned for you?  Not much."
Have you escaped the rat race?  Please share your story about quitting your job and getting a truck camper.