Get your Google Map loaded and ready to pin!  Here are some stunning high-value campsite recommendations for all the cheap, frugal, penny pinching truck campers out there – like us.  Get ready for bargains at the beach, and beyond.

With the go anywhere, camp anywhere capability of a truck camper, the opportunities for high-value and totally amazing campsites are unmatched.  To prove this point, we asked our readers for their absolute favorite cheap and awesome camping spots – and boy did they deliver.  Grab your truck camping bucket list right now.  You're going to need it.
This week we asked our readers, "What's the highest value (aka cheap or free) campsite that you would recommend to fellow truck campers?"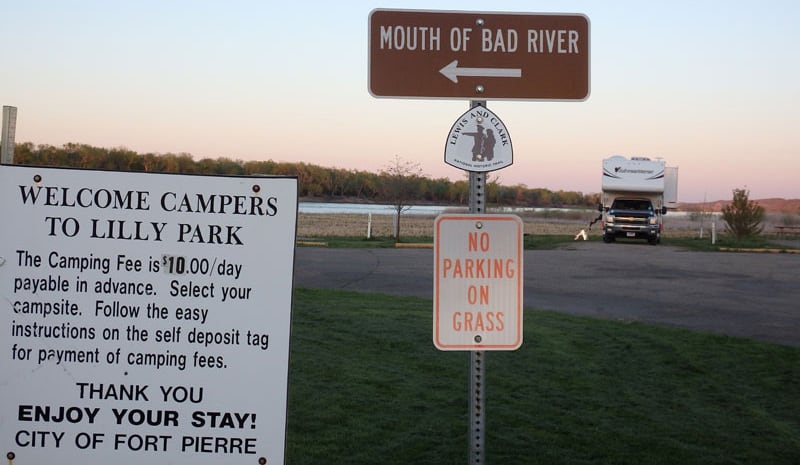 "To fit our criteria of highest value campsite, we decided it had to offer a dedicated parking space with at least electric hookups for under $10/night. Water and sewer would be bonus.
We have stayed at numerous casino campgrounds that fit the bill. Royal River Casino in Flandreau, South Dakota offered a site with electricity, cable, water and sewer dump as well as access to the hotel's pool, hot tub, showers and laundry facilities for $10 a night.
Another casino deal was in Christmas, Michigan. They offer parking with electricity only for free (limited spaces, first come, first serve).
Lilly Park in Fort Pierre, South Dakota makes our list also. Their sites were right along the river and had electric pedestals. There was a sewer dump and water station in the park as well. That was $10 a night." – Jodie and Chuck Ramsey, 2012 Chevy Silverado, 2019 Arctic Fox 990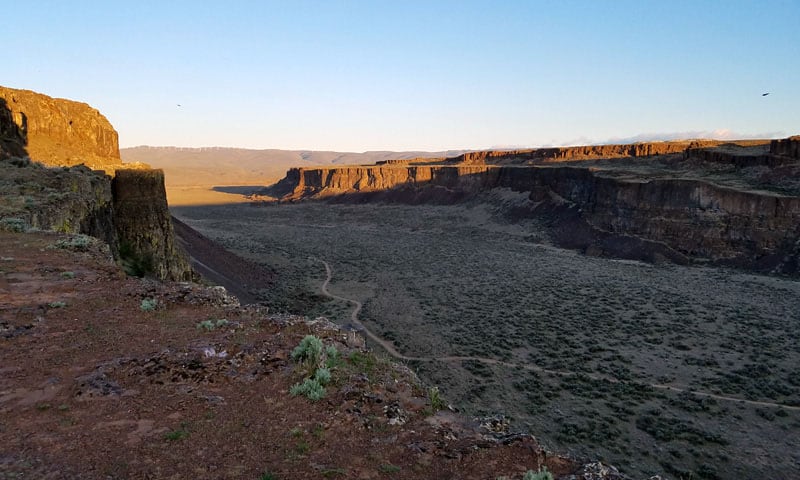 "Many of the BLM and DNR lands out here in the Pacific Northwest are great values. There are so many beautiful places to explore and camp. It's all for the cost of a Discovery Pass here in Washington.
The Discovery Pass is only $30 per year. It's very cheap to be able to camp in some scenic lands. The picture above is from a Discovery Pass location called Frenchman Coulee, which is in Quincy Lakes, Washington." – Rich Bain, 2004 Dodge 3500, 2010 Adventurer 810WS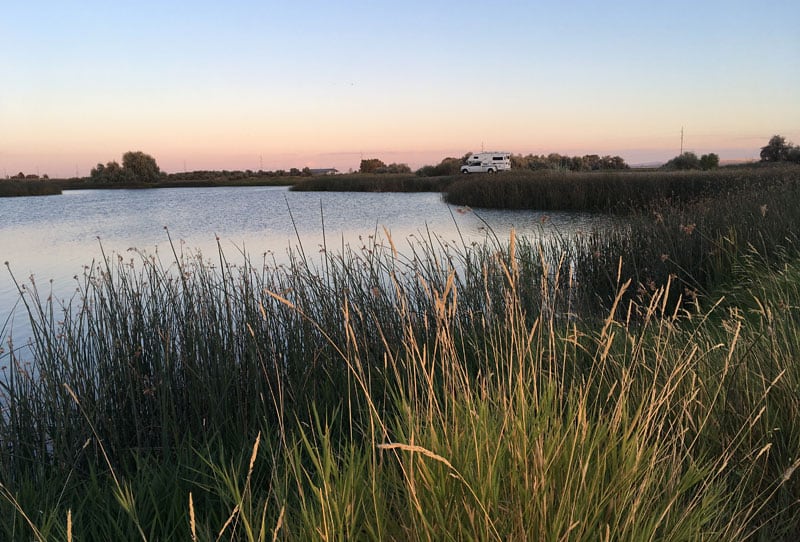 Editor's Note: Even though Gordon and I are not Washington residents, we were able to buy the Discovery Pass at a local Cabelas.  This past summer we camped at Martha Lake in George, Washington (above picture) and we were the only campers there!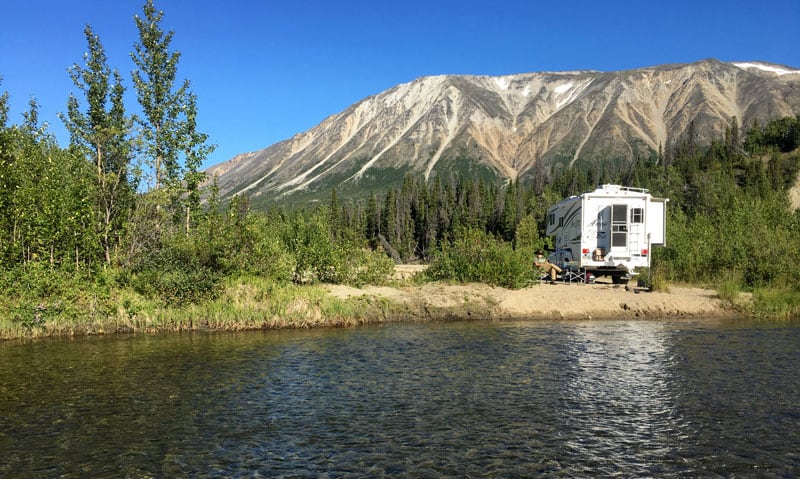 "I recommend Kluane National Park and Reserve in the Yukon Territory. It's on Haines Road/Highway 3. It's free.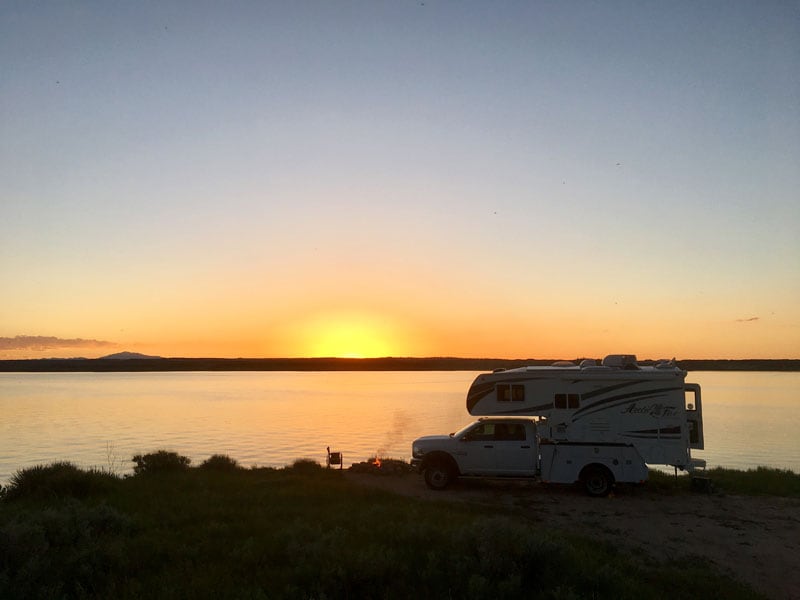 Grayrocks Reservoir on Highway Route 160 in Hartville, Wyoming is BLM land and it's free. The reservoir borders Route 160 and has several pull-offs for camping." – Angela Klinger, 2018 Dodge 5500, 2017 Arctic Fox 1140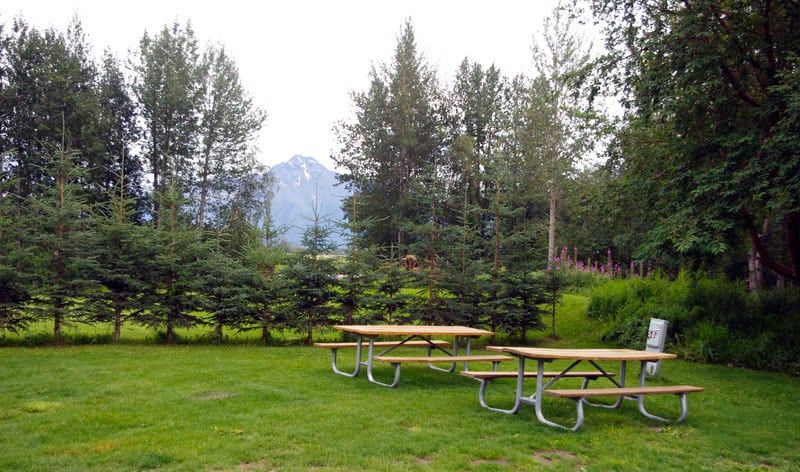 "For beauty, we've always been pleased with the US Forest Service campground at Stony Point, Leech Lake in Walker, Minnesota. For value, the downstream Corps of Engineers campground at Fort Peck Dam or one of several US Forest Service or provincial campgrounds between our home and Alaska have been bargains. For both, the Borough-Matanuska Campground (pictured above) in Palmer, Alaska is tops." – Philip Tron, 2009 Chevy 3500, 2012 Lance 1050