After sharing two of our favorite BLM destinations, we asked our readers to share some of theirs.  It can be tough to find a great BLM camping destination, but there are some great suggestions here, and a few apps and web links to find more.
This week's Question of the Week was, "What are your favorite BLM Destinations?"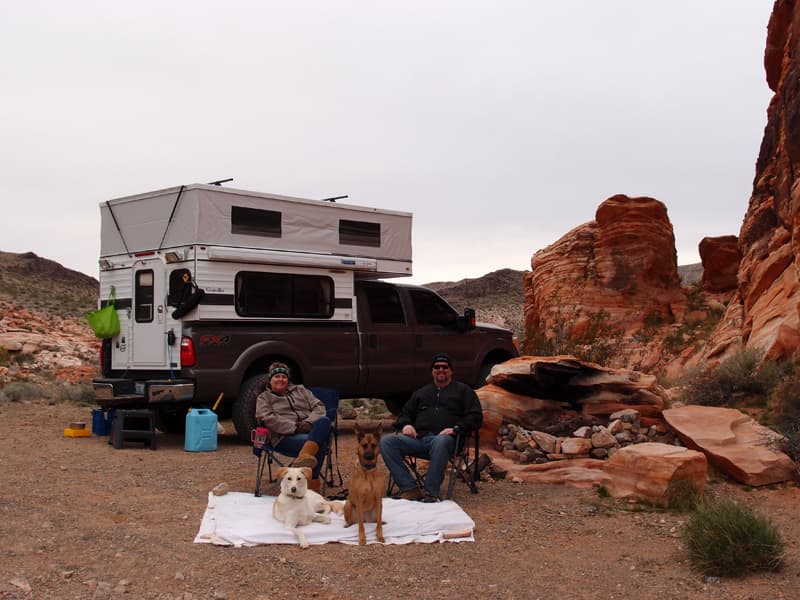 "I'm in Vegas so there are lots of places to go around here.  My two favorites are near the Valley of Fire, called Bitter Springs Trail and Mojave National Preserve.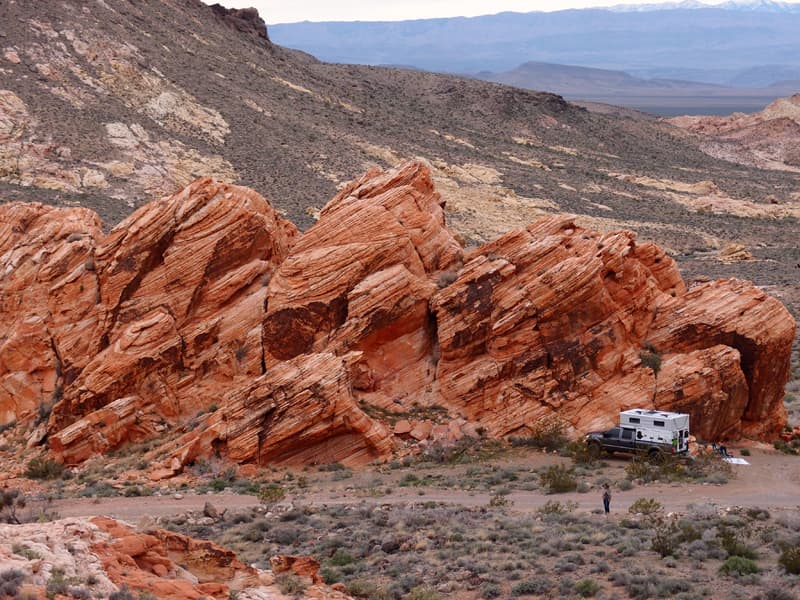 Both areas are just across the border in California and are great for camping, hiking, viewing wildlife, and stargazing." – Chris Baird, 2014 Ford F250, 2014 Four Wheel Camper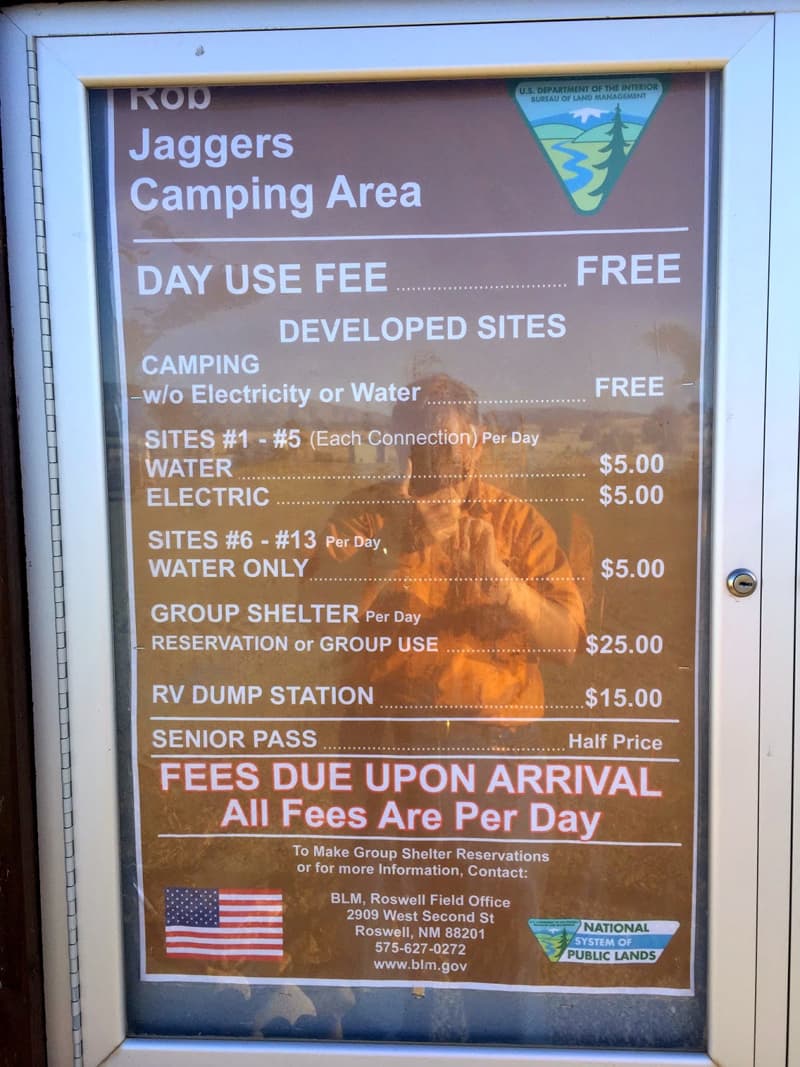 "While it's not a favorite, the most unexpected BLM land discovery we have made is Rob Jaggers Camping are at the Ford Stanton Equestrian Trail Head.
We were driving out to the way to visit Pie Town, New Mexico.  On our way out of Pie Town, we hit Lincoln, New Mexico.  If you're in that area, you should stop in.
Looking at the AllStays app, we saw BLM camping at the Fort Stanton Trail Head.  It's just down the road from Fort Stanton, which is another place worth visiting.
The Fort Stanton Trail Head is a big gravel parking lot with BLM camping.  When we pulled in there were several truck campers pulling horse trailers, one big RV, and a trailer.
We got a spot away from the horses and set up.  Then we noticed water, electric hook ups, and pit toilets.  If you wanted water or electric it's $5.00.  There was an on your honor pay station.  Without electric and water, it was free to camp.  It is the only BLM camp we have seen with water or electric." – Bill Harr, 2005 Toyota Tundra, 2013 FWC Hawk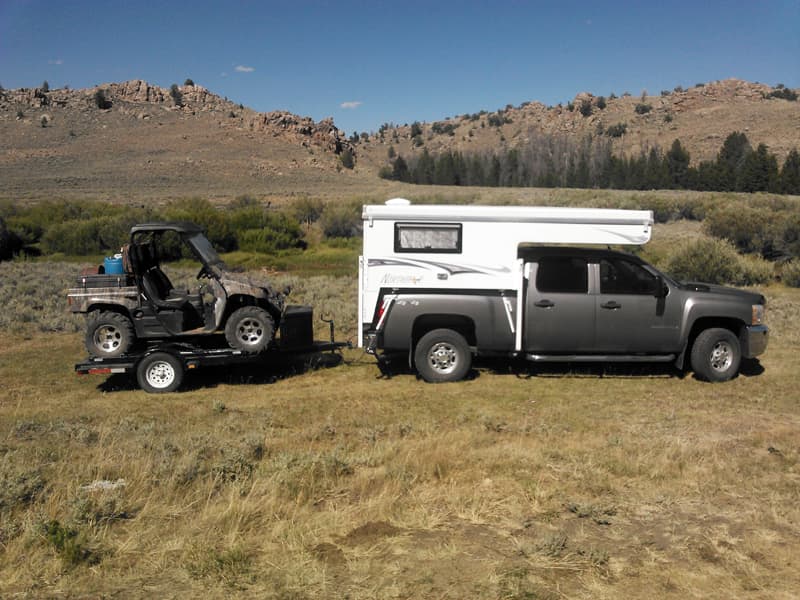 "I live and camp on BLM in Wyoming where there is many, many miles of BLM property. I'm sorry I can't tell you where I go because then two or three other people will go and it will not be my favorite any more.  This kind of camping is all I know having lived my life in The West.  Please keep up the good work.  I love Truck Camper Magazine." – Jerry Oakley, 2007 Chevy 2500, 2016 Northstar 650SC
"I have a general recommendation if you want to BLM and National Forest camp; the Ultimate Campground app.  It has all of the good places.  It includes mostly accurate GPS coordinates.  It works on an iPhone, and I suspect there is an Android version. There is also a Canadian version.
The only downside is that uses the cell phone's GPS.  There is no cell service in most of the places I go in Idaho and the surrounding states.  So I pick a few places while in town and write down the GPS coordinates.
Even if there is no cell service, it does show your position and nearby camps.  But be aware that sometimes it gets confused on how far away the camp is located.
Sometimes there will be nothing discernible at the dispersed sites.  Usually there is at least a fire ring, and you are welcome to camp.
There are some fully developed BLM sites that charge.  But most are very inexpensive and you get half off with the senior pass.  The most expensive was one above the Colorado river near Moab, Utah." – Lawrence Leach, 2008 Dodge Ram 2500, 2013 Arctic Fox 811