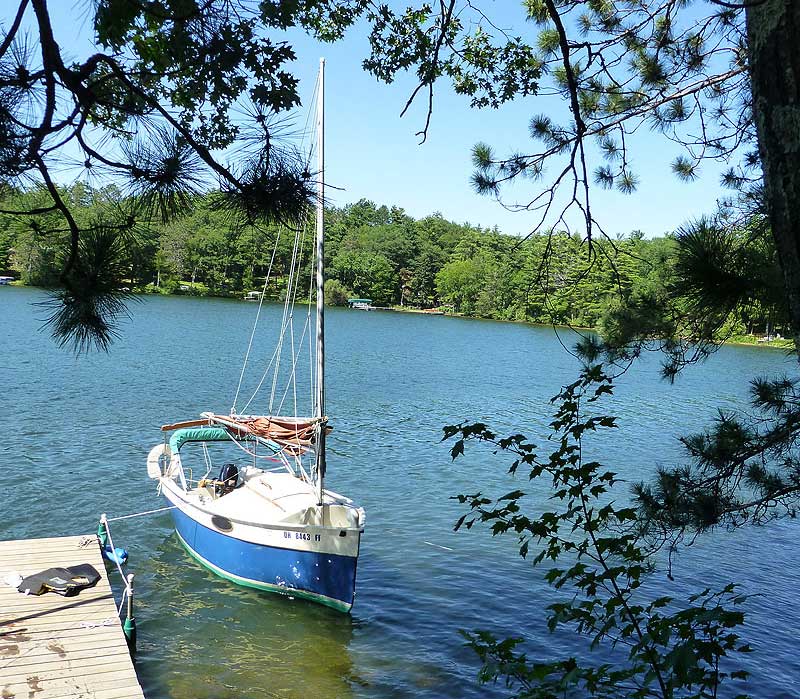 TCM: When did you get into sailing?
John: A friend in Wisconsin got me interested in sailing about 16-years ago.  She taught me to sail with a little Sunfish sailboat.  I have been hooked ever since.

TCM: Is it challenging to tow your sailboat behind your truck camper rig?
John: You need to pay attention, but it's not a difficult tow.  With the trailer, is boat is 20-feet.  The truck, camper, and towed boat rig is maybe 35-feet long.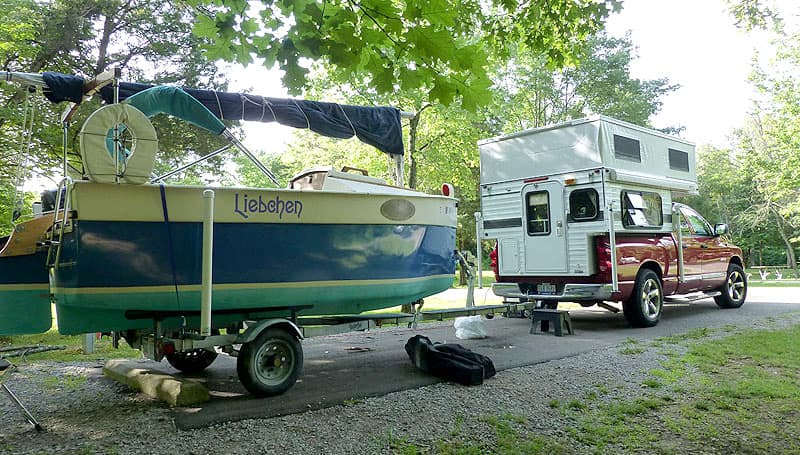 TCM: I see you have your sailboat in your campsite with you.  Is that ever a problem?
John: There are campgrounds with boat camping.  At these campgrounds you can put your boat in the water and use their docks.
Diane: At 35-feet long, we do need larger campsites when we tow the sailboat.  And we lose a lot of the go anywhere, park anywhere capability of the rig by itself. With our truck camper and boat, we have figured that we could sleep seven people if we needed to.  The boat can have four people, and the camper can have three to maybe four people.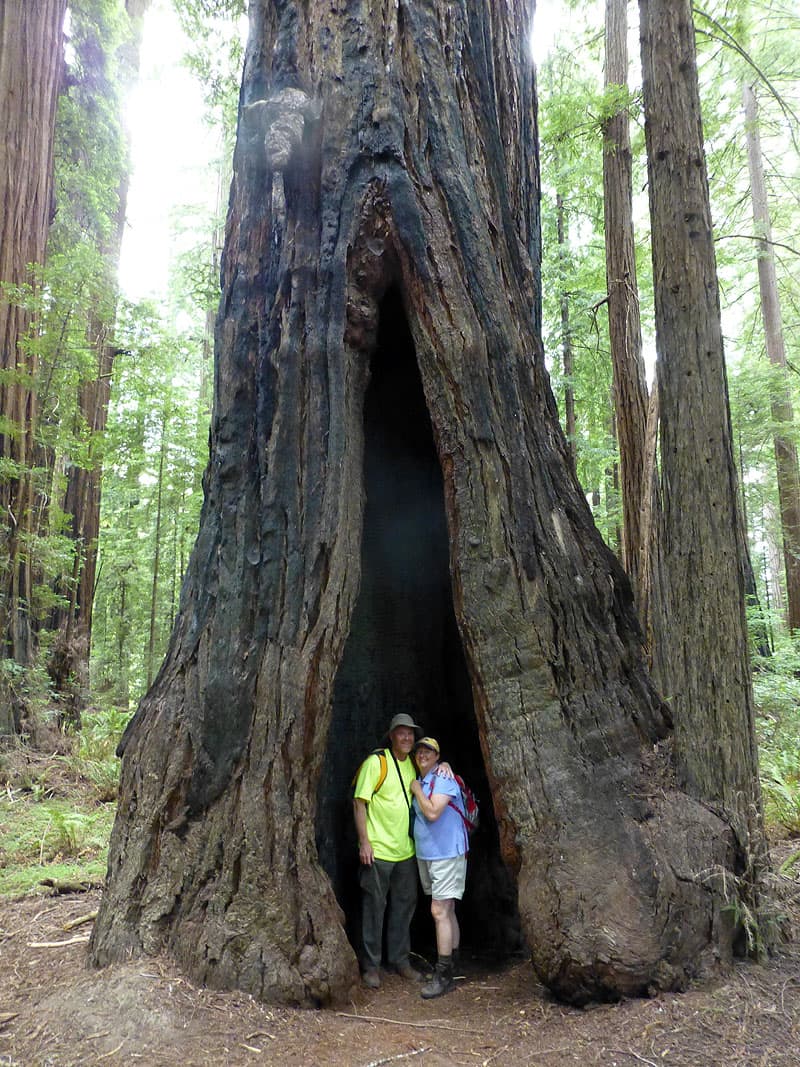 Above: King's Canyon National Park, California
TCM: We could fit up to five in our camper; two in the cabover, two in the dinette, and one in the bunk above the dinette – but they better all be friendly!  Other than sailing, what do you enjoy doing while truck camping?
Diane: We like to explore national parks and national forests.  We especially like to stay in the national forest land and small campgrounds.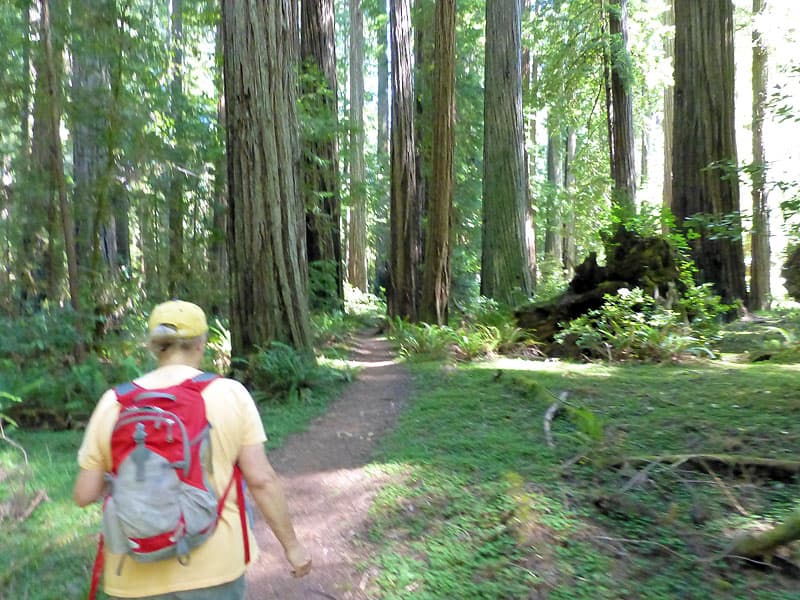 Above: The Redwoods, Founders Grove hike
Hiking is the main hobby we enjoy, and we love to take photographs.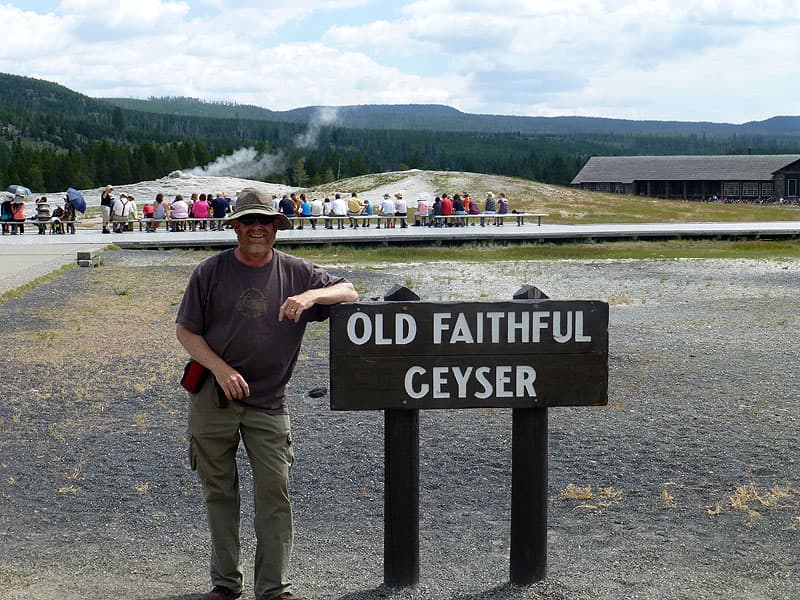 Above: Yellowstone National Park, Wyoming
We have been to many US national parks including Hot Springs, Grand Canyon, Bryce Canyon, Rocky Mountain, Kings Canyon, Grand Tetons, and Yellowstone.  We have also been to a good number of Ohio state parks.