Linda Norman drove 2,500 miles with her two Golden Retrievers to pick up a custom Alaskan 5.5.  Along the way, someone ate a seat belt, someone barked at Bison, and a surprise snowstorm descended.

As retired military, I keep returning to the field.  My troops and traveling companions are two Golden Retrievers.  This year, a new generation joined the ranks; Preston, a three-year-old male large body, and Charlie, a one-year old female with an expensive appetite for bifocals, among other things.
The three of us present a hard-charging trio on the road.  And the road is the goal, traveling the northern hemisphere reaching beyond the Arctic Circle to the end of the road.  So let's go!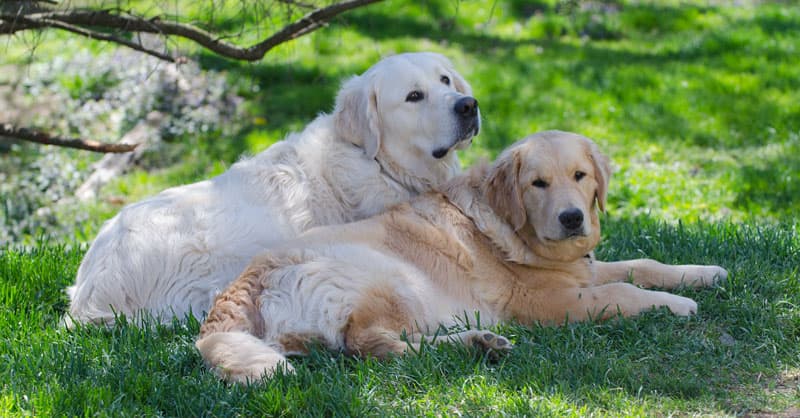 Above: Charlie and Preston, Linda's golden retrievers
Discovering Alaskan
It was time for a new full-size truck, a purchase that opened the door for a new camper.  In my research, I poured over the possibilities.  It's a good thing you can't wear out the digital pages of Truck Camper Magazine because I gave them a work out.
The Alaskan Camper appealed to me as a rugged classic.  During my Alaskan Camper research, I read the new camper announcement for the "2015 Alaskan 6.5" over and over again.  With this model, there was a possible match for a smaller full-size truck.  I also really enjoyed the, "2016 Alaskan Camper 7 Review", and articles from Alaskan owners on their trips and builds.
My favorite TCM article was from Daniel Hall, "An Alaskan in Time".  Daniel offered a heartwarming story about rebuilding a 1958 Alaskan and sharing it with his Great Aunt Irene.  She and her husband, Ron, originated the Alaskan design and the company.
Since the mid-1950s, Alaskan Campers has graced the covers of adventure magazines claiming wide eyes and wandering hearts.  Even famed Airstream founder, Wally Byam had Alaskan Campers along for his caravan adventures.  After all, truck camper rigs can tow a trailer.
Finding The Match
In the process, a potential red flag showed for matching an Alaskan to my selected truck; a Silverado 1500 with a 5.75-foot bed.  Through some fortunate contacts, I was able to reach GM corporate directly and get the essential information I needed.  The forums of Wander the West and Expedition Portal were also helpful in my quest.
Bryan Wheat, President of Alaskan Campers, took the challenge of matching the payload and center of gravity requirements for my new Chevy half-ton truck.  The result was the launch of a new Alaskan Camper model, a custom Alaskan 5.5 CO (5.5-foot cabover).  The extended cab means a full-size mattress upfront.  The shorter 5.5 foot floor length means the tailgate can close with the camper loaded.
Can Alaskan really do that?  You betcha!  I placed an order.
A 13,500 Mile Road Trip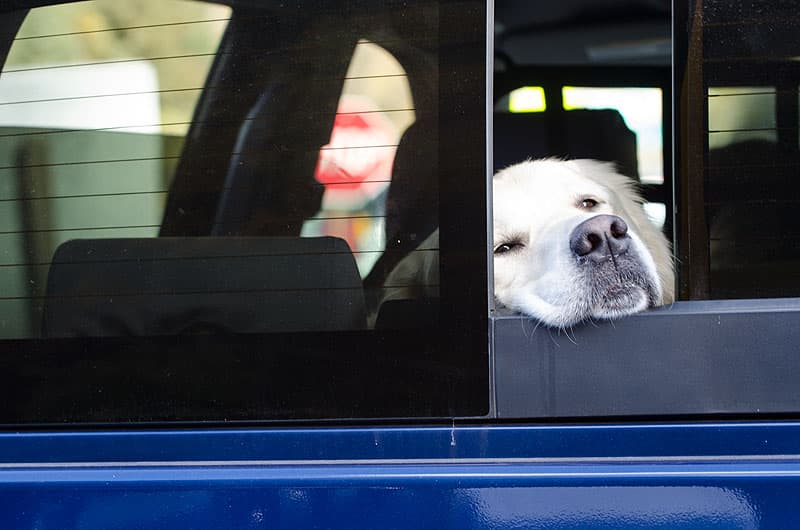 Above: Preston in the truck on the drive out to Alaskan
I don't know what was more exciting; the photos Alaskan Campers was sending as my camper came together, or pulling out the dog-eared map book for a road trip to retrieve it.  The Goldens were excited – any excuse for a ride.