As of this moment, you have exactly 5 days to choose 10 calendar photos, and vote!  That's just 10 shots out of the 385 entries.  For those of you who are math inclined, that's a mere 2.6-percent.  So start your picture pickin'.  The clock is tickin'!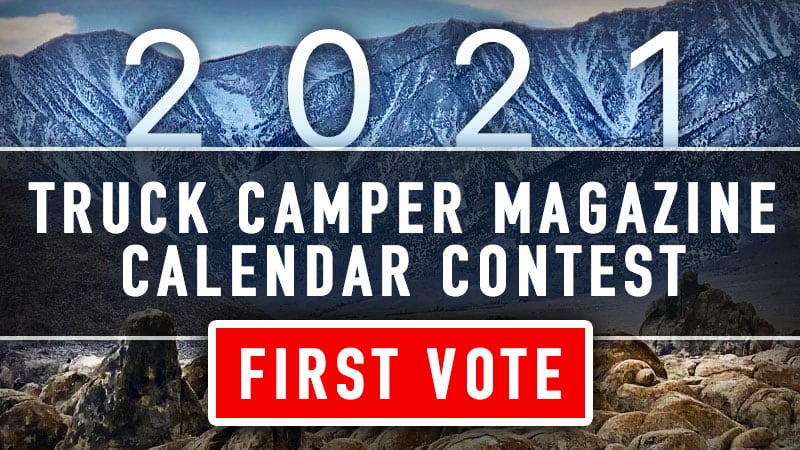 Welcome to the 2021 Truck Camper Magazine Calendar Contest vote.  Calendar voting begins right now and ends Wednesday, October 28th at 11:59pm PST.
For this first round, you can pick up to 10 photos.  From this first vote, 24-finalists will be determined.  Then we'll hold a finalist vote next week to determine the 13-winners (12-months plus the cover).
TO SEE THE CONTEST PHOTOS, CLICK ON THE LINKS:
PART 1 – PART 2 – PART 3 – PART 4
CLICK HERE TO VOTE FOR YOUR 10 FAVORITES
The 24-finalists will be announced Friday, October 30th.  Then, the final vote will begin.
Make yourself a soup bowl full of coffee, fetch a straw and have the survival snacks ready.  No sleeping until your calendar votes are in.  Not a wink!  Vote now!