Northern Lite has dropped a detailed floor plan and 3D interior renderings of their forthcoming half-ton targeted camper. The all-new Northern Lite 610 is coming into view.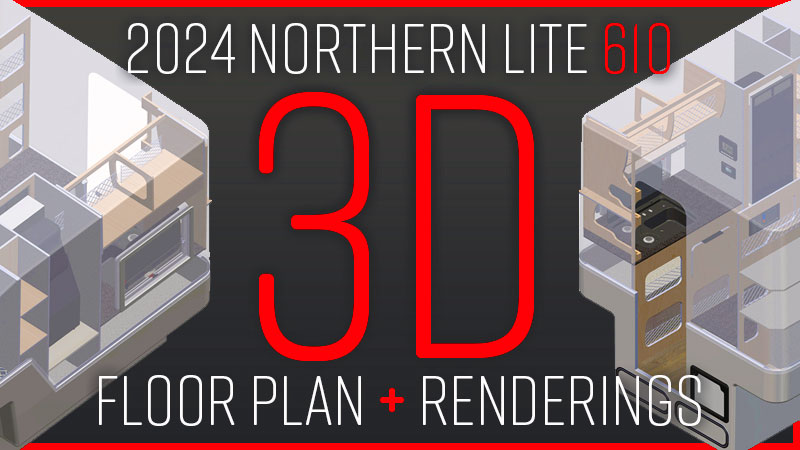 As a follow up to their 610 teaser earlier this month, Northern Lite has released a floor plan and two cut-away 3D renderings that reveal a ton about what to expect in this all new clam shell fiberglass camper.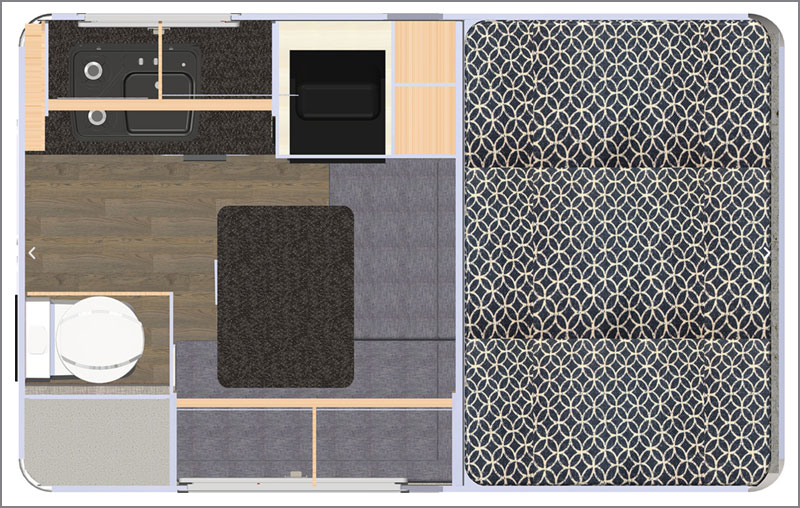 Right off the fiberglass bat we can see a combination two-burner cooktop and sink, cassette toilet area, L-shaped dinette, and an East-West cabover. Some of this was already known, but seeing it in the renderings clarifies what goes where.
We also get some hints about the material choices and interior coloring of the new 610. It's way to early to speculate about specifics, but it sure looks like this will be – both physically and aesthetically – a full-blooded Northern Lite.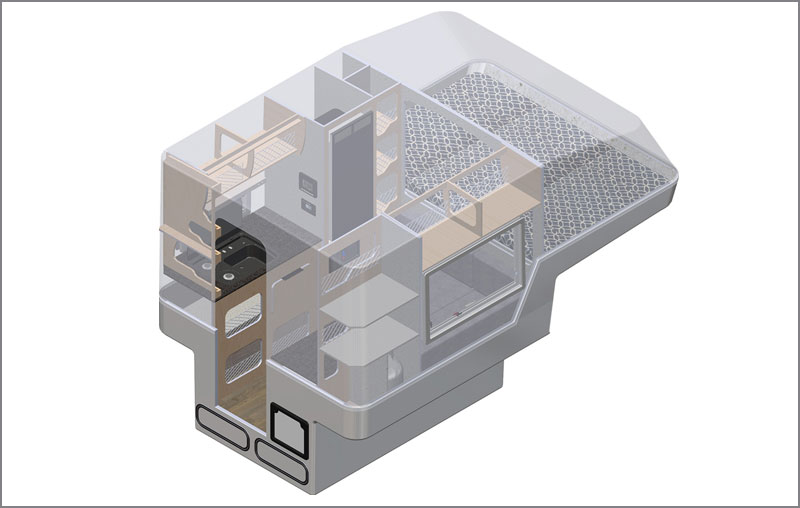 We're particularly enthused about all the storage shown in the 3D cutaways. It's also good to see two rear compartment doors leading to a basement. These might be storage, or they might be access to tank pulls. We won't know for sure until the camper is formally announced.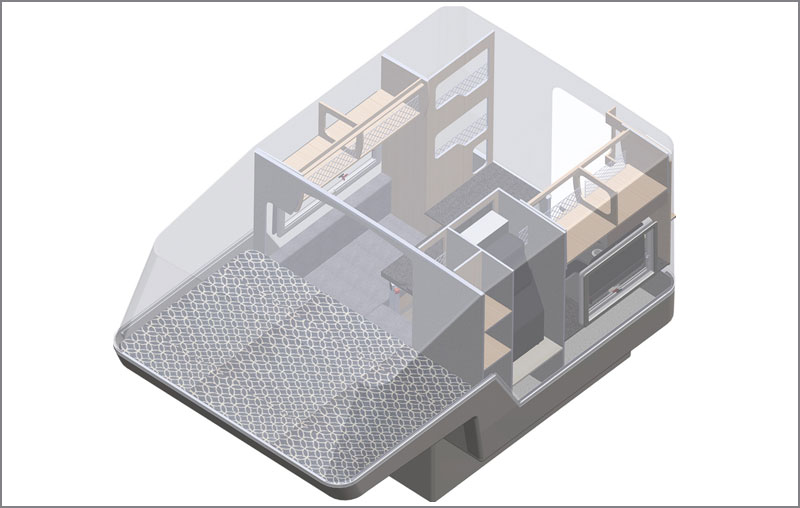 In these renderings, the roof is presented as a blank slate leaving us wondering if there will be a HEKI style skylight in the cabover, a roof mounted fan in the main living area, or an optional air conditioner. Look closely and we can see that the dinette features a Lagun table leg system; a sensible choice for the size and weight target of this camper.
Northern Lite has promised final photography, specifications, and capacities sometime in the fourth quarter. Until then, we wait.
For more information on the upcoming 2024 Northern Lite 610, visit their website at northern-lite.com/northern-lite-610.  Click here for a free Northern Lite brochure.