Northern Lite presents 3D CAD renderings, features, and specifications for an all-new 610 hard side clamshell fiberglass camper. Hey half-tons, your Northern Lite is on the way.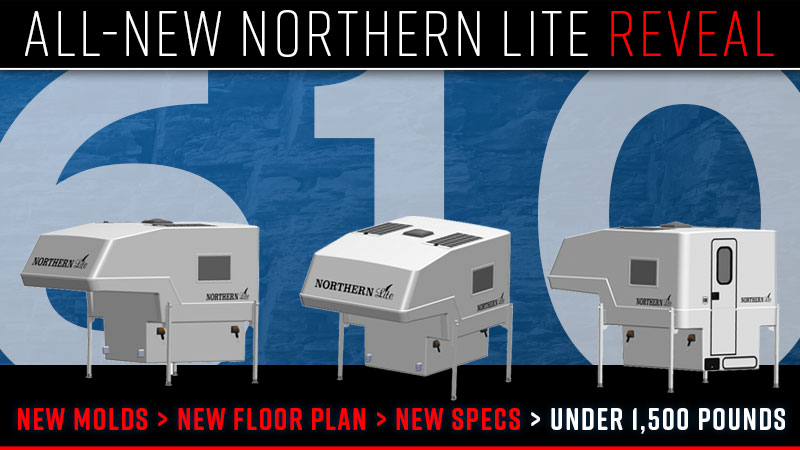 At Overland Expo Mountain West a couple weeks ago, we happened to camp across from one of the most passionate – if not the most passionate – Northern Lite 610 owner in the world; Kelly Lund. To put Kelly's passion for the 610 in perspective, he had his 2003 Northern Lite 610 completely refurbished and updated investing twice what he paid for the unit used in 2019. If that doesn't explain it well enough, he told us there was nothing at Overland Expo Mountain West that he liked more than his Northern Lite 610. Folks, that's saying something.
Well, Kelly, we might have something to change your mind…
Northern Lite Teases All-New 610
We visited the Northern Lite factory this past July. When we asked the team, "So what's new?" we were gobsmacked at the news of an all-new 610. And when we say all-new, we mean all-new fiberglass molds, all-new floor plan, and all-new new features and amenities. The only thing that's the same between the original 610 (discontinued for 2015) and the new 2024 Northern Lite 610 is the name, the clamshell construction approach, and the half-ton truck target.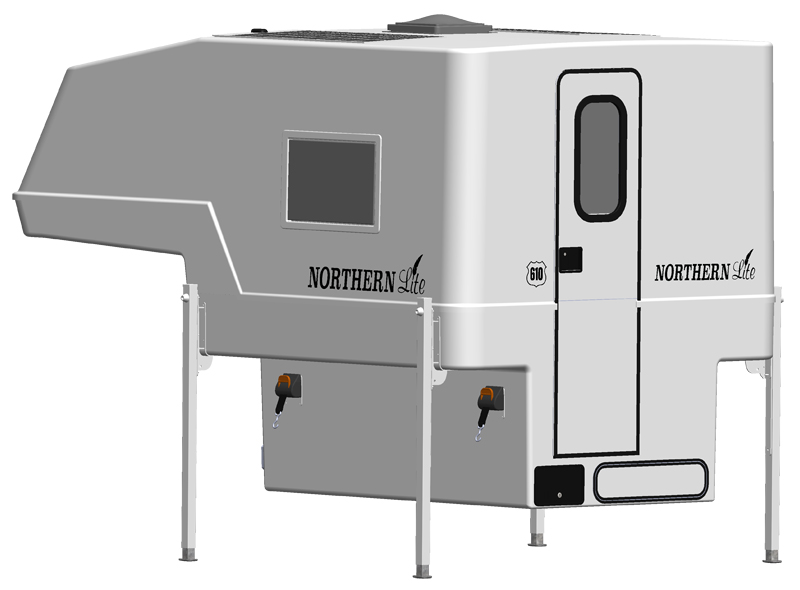 Above and below: Northern Lite's CAD renderings of the new 610
When we asked why they were developing the new 610, Brad Trites, Northern Lite's Marketing Manager, explained that they received almost daily requests for a half-ton compatible model, and watched how the discontinued 610 has become a coveted cult classic. Original Northern Lite 610s are practically unobtainium on the used market and usually go for prices that leave NADA in the dust. Does that sound like a marketplace opportunity? You bet.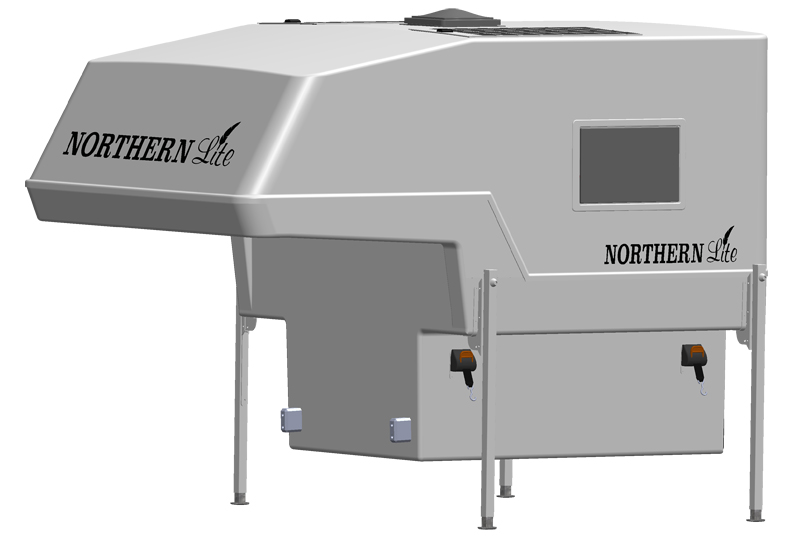 Keith Donkin, President of Northern Lite, added how half-tons have become luxury trucks and that those folks want a high-end camper. The new Northern Lite 610 is their answer.
While we don't yet have the full details on the new Northern Lite 610, we know it's designed to fit full-size domestic half-ton (or bigger) trucks, and offers a list of items the 610 of yore only dreamed of.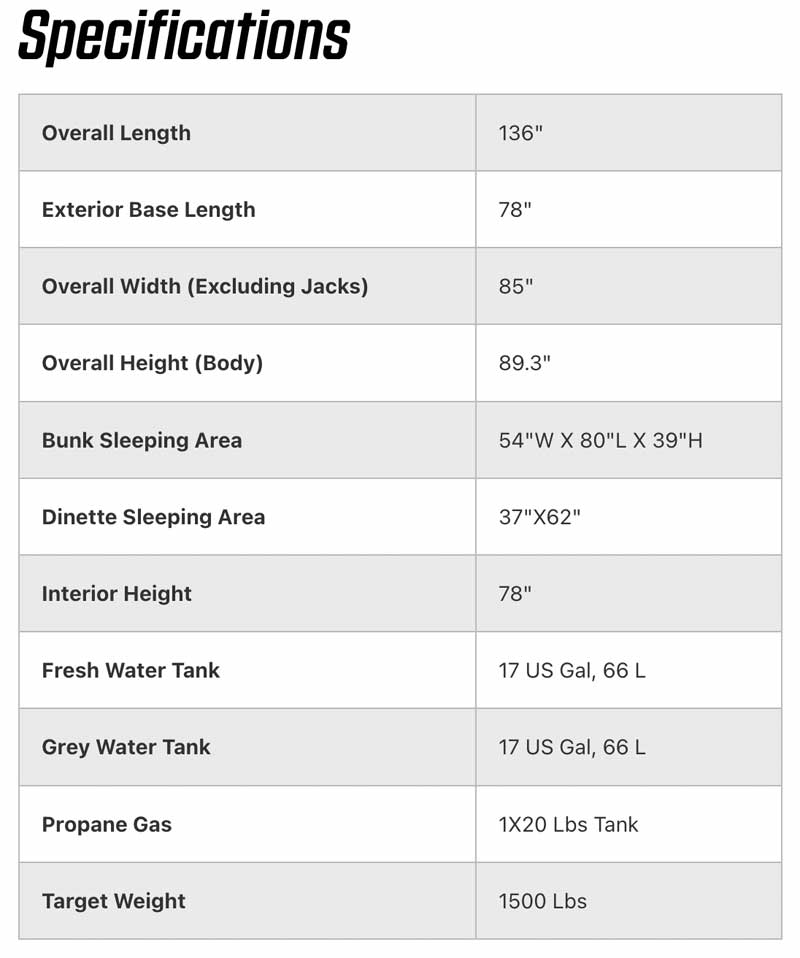 Above: The 610 specifications chart; more information on the 610 including an FAQ is on the Northern Lite website
For example, the new 610 has a 17 gallon fresh tank, a 17 gallon grey tank, a built-in cassette toilet, a Norcold 3.0 cubic foot 12-volt compressor refrigerator, Truma Combi heat and hot water system, and a lithium-ready battery system. The old model didn't even have a grey tank, much less a built-in cassette toilet.
What Does It Weigh?
Of course what we really wanted to know was, "What will it weigh?" The Northern Lite team has assured us that the maximum weight will be 1,500 pounds. They added that final features and options had not yet been finalized, but that 1,500 pounds was the line in the fiberglass.
Northern Lite has given a January 2024 launch date for the new 610. We will have the official launch, full photography, and details of the 610 in Truck Camper Magazine this fall. Expect a deep dive into this exciting new model from Northern Lite.
Hang on, Kelly. It's coming.
For more information on the upcoming 2024 Northern Lite 610, visit their website at northern-lite.com/northern-lite-610.  Click here for a free Northern Lite brochure.