Mitsubishi Deutschland has debuted a 59.5-pound, full-inflatable, cabover truck camper for their mid-size trucks.  Introducing what might be the lightest truck camper ever made, and that's without using helium.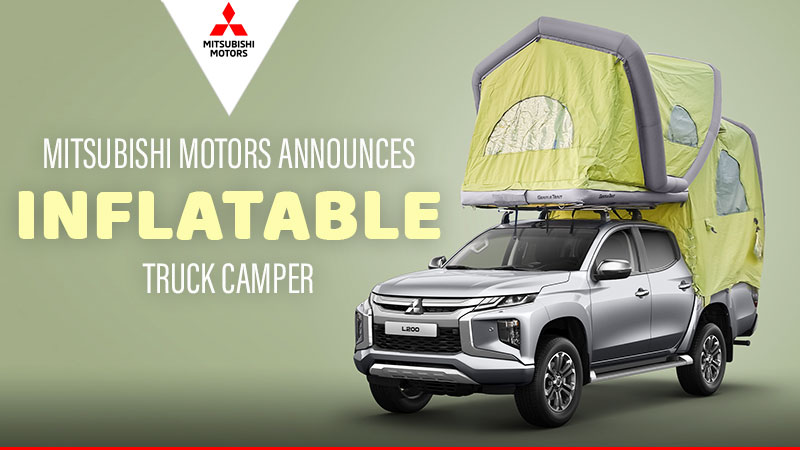 In the Spring of 2017 Truck Camper Magazine exclusively debuted the AirWalken inflatable truck camper.  It was designed purely as a practice truck camper to allow truck camping newbies to learn to load and unload without risking their real truck and camper.
And it was entirely an April Fools joke.  If I can't have some fun with this magazine we started, what's the point?  We are not exactly reporting on medical research and that means I'm keeping fun (and a bit of harmless mischief) on the menu.
A Real Inflatable Truck Camper
Well, nearly four years later, it happened.  Mitsubishi Deutschland has unveiled a real inflatable truck camper developed in partnership with GentleTent, the GT Pick Up.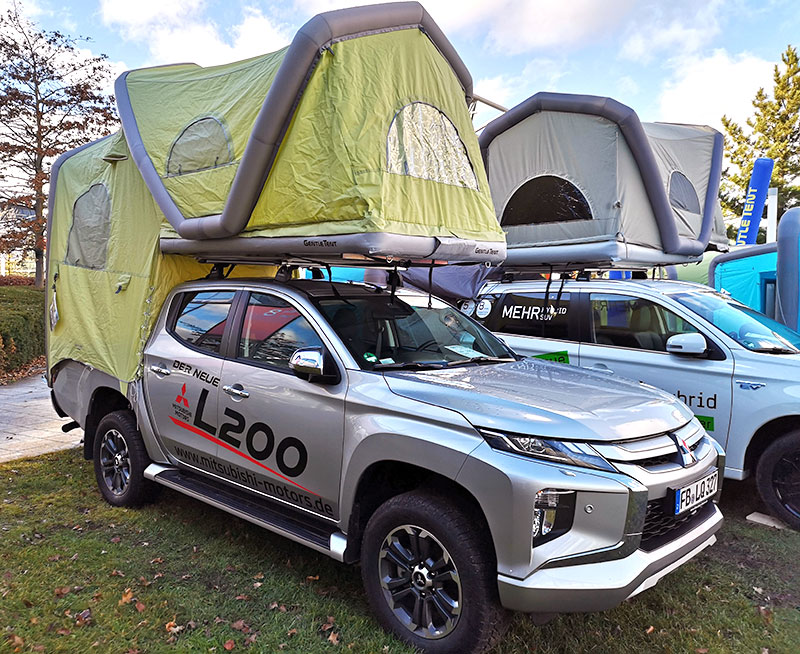 The GT Pick Up inflates with a portable air compressor or an inflatable watercraft hand pump.  When fully-inflated, the camper has a 5-foot floor length, a 7-foot interior height, five ventilation windows with screens, and an entry door.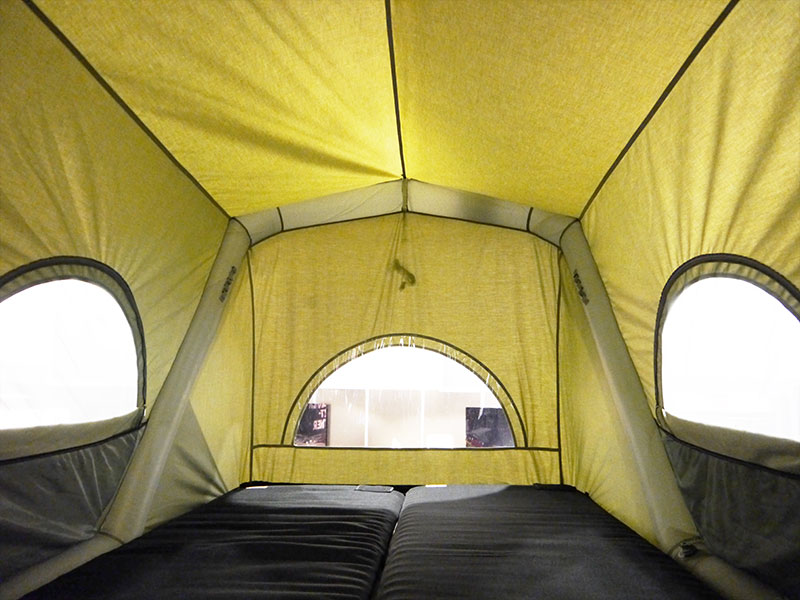 The cabover portion of the camper is large enough for a full-size mattress.  The sidewalls are manufactured from weatherproof Tencate and are reportedly safe in winds up to 70 miles per hour.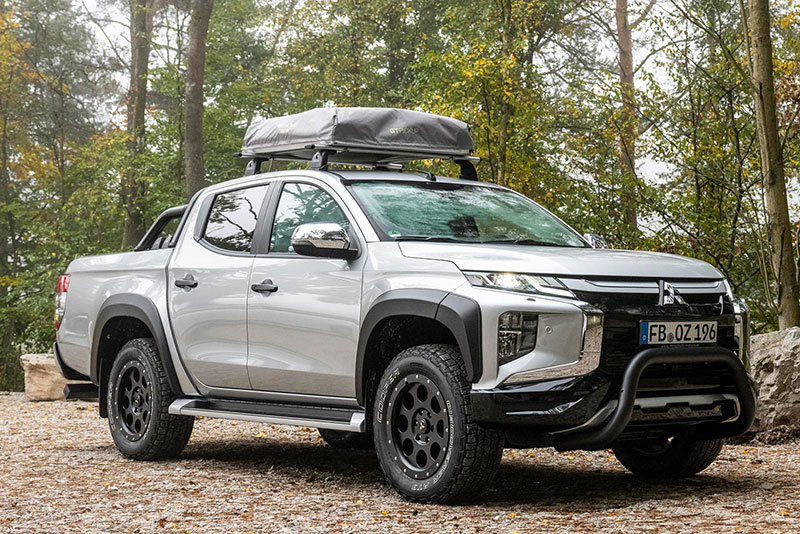 When deflated and stowed in the travel position, the camper is just 7-inches tall and weighs just 59.5-pounds (27 kilograms).  You read that right.
While we haven't physically seen much less weighed Mitsubishi's camper, it's safe to say it's the lightest camper in truck camper history.  It's also safe to say that Mitsubishi's camper is little more than a publicity stunt to bring attention to their trucks, but the inflatable camper is real.

Huff, Puff and Inspiration
While this article opened with my farcical whimsy, the execution of this inflatable camper deserves a serious look from the traditional truck camper industry.  First, pop-up manufacturers could consider an inflatable roof and lift system as a way to push into even lighter product categories.
Second, hard side camper companies could add inflatable living areas to their roof-tops similar to Scout's brilliant Roost roof-top tent option.  The concept of offering more sleeping accommodations when needed has long been a challenge for truck campers.  Here's another way that challenge can be addressed.
As of now, Mitsubishi's inflatable GT Pick Up will only be available in Germany.  Its press release had to be translated from German, and the prices are only listed in Euros (€3,410).  That doesn't mean Mitsubishi won't unveil the camper stateside, but don't hold your breath.  For now it's just huff and puff, and a point of inspiration.