As stated in our Frequently Asked Questions, Truck Camper Magazine reviews are wholly independent and posted without notice or review by the industry until publication.
However, the manufacturers are invited to submit a manufacturer's response to be immediately published, without edit, the following publishing date.
Greg Tucknies, Director of Sales and Marketing for Adventurer Manufacturing, sent in the following manufacturer's response to the Eagle Cap 1200 Review. The photos shown are from the context of the review.
Adventurer Manufacturing's Response:
Thank you for your review of the Eagle Cap 1200. I would like to respond to a couple of questions and offer some explanations you brought up in the article to hopefully clear up those questions and/or concerns.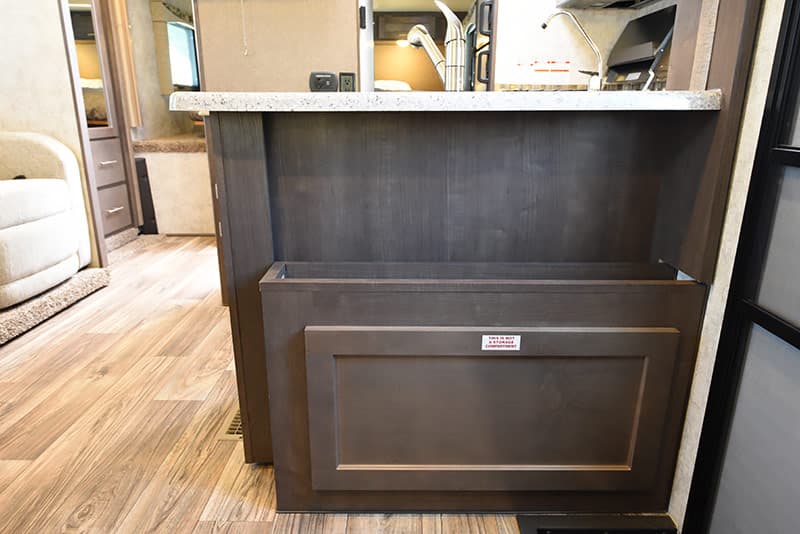 1. The mystery cabinet is the enclosure for the track for the LP and electrical running to the large galley slide-out. This cabinet also allows for access to most plumbing under the galley.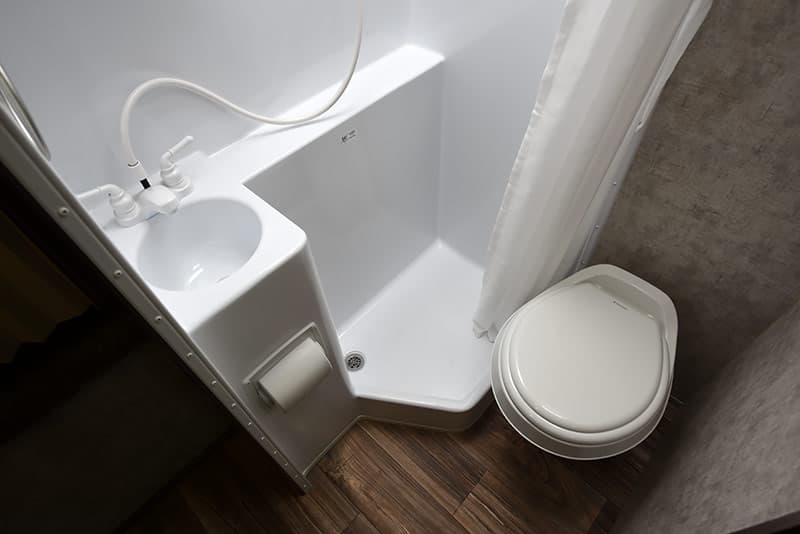 2. You mentioned a "porcelain" toilet. It is actually a "porcelain-style" ABS toilet which saves weight. It apparently worked as our goal was to give the porcelain look without the weight.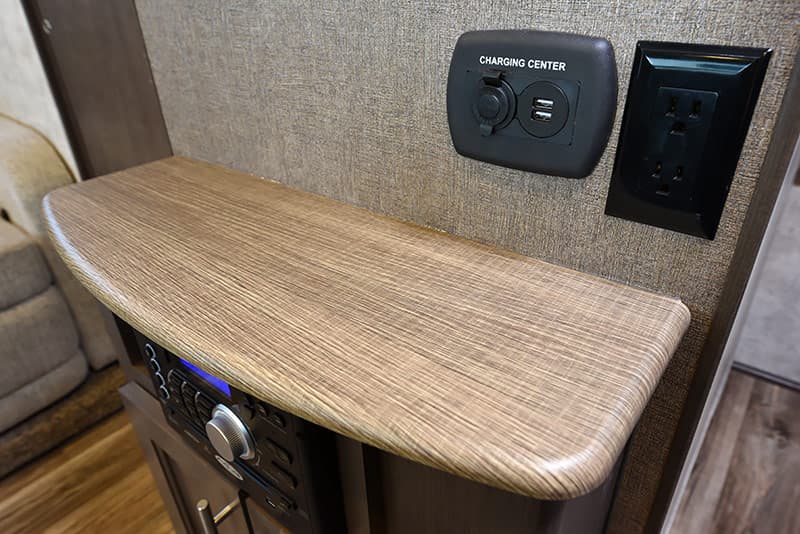 3. Your suggestions for a net/rack at the charging station and for the garbage can were great suggestions. They have already been sent up to engineering for model year consideration.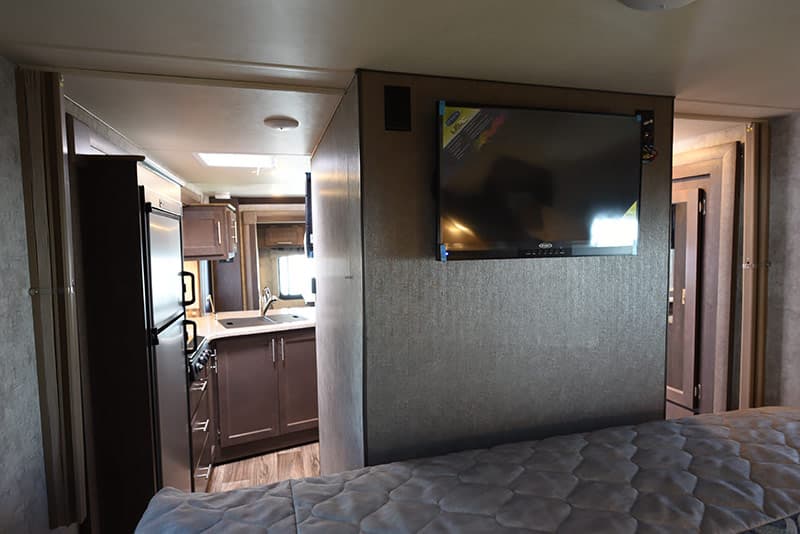 4. As for the televisions, yes you can watch a DVD on one TV and over-air channels on the other TV at the same time.
5. As for the actual weight on the rear of the camper, I personally agree with you. However, the problem is not all manufacturers would do it and at least this way it is uniform so customers can identify basic base weights of campers as a fair comparison.
As it is, manufacturers not building under RVIA code can put any weight on their campers as it is not regulated, and RVIA does not inspect this.
Again thank you for posting your review and for all the suggestions you and your readers provide to us here at ALP and the industry.
Happy Camping!
Greg Tucknies
Director of Sales and Marketing
Adventurer Manufacturing
For more information on Adventurer Manufacturing and Eagle Cap truck campers, visit their website at eaglecapcampers.com.  Click here to order a free Eagle Cap brochure.