Truck Camper Magazine reviewed the 2022 Cirrus 620 last week.  Here is nuCamp RV's response to the Cirrus 620 Review.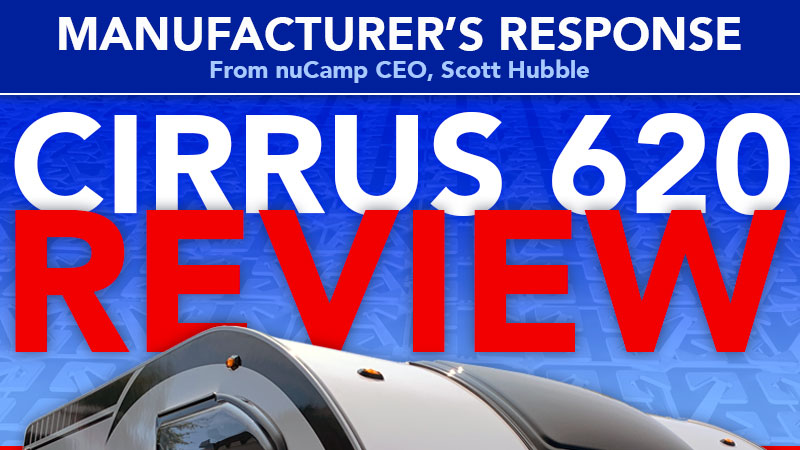 As stated in our Frequently Asked Questions, Truck Camper Magazine reviews are wholly independent and posted without notice or review by the industry until publication.  However, the manufacturers are invited to submit a manufacturer's response to be immediately published, without edit, the following publishing date.
Scott Hubble, CEO of nuCamp RV (Cirrus Campers), sent in the following manufacturer's response to the 2022 Cirrus 620 Review.
nuCamp's Response:
First of all, I'd like to thank Truck Camper Magazine for taking the time to review the Cirrus 620.
We set out to make a unicorn and, by all accounts, we have succeeded. To us, making a unicorn meant the camper would be: (1) under 1,500-pounds, and (2) equipped with non-negotiables of Alde hydronic heat and hot water system, north-south cabover, and a toilet solution.
To make it even more mythical, we aimed to wedge in anything else we could while meeting the weight threshold. This resulted in electric jacks, a solar panel, backup camera, and a Bluetooth speaker.
We are delighted to innovate and take on difficult challenges. By all accounts, the 620 was a great opportunity. We rejoice when we see our creations inspire change across the industry, be it in form or function.
A couple of quick notes on the review:
1. USB Discs in the Cabover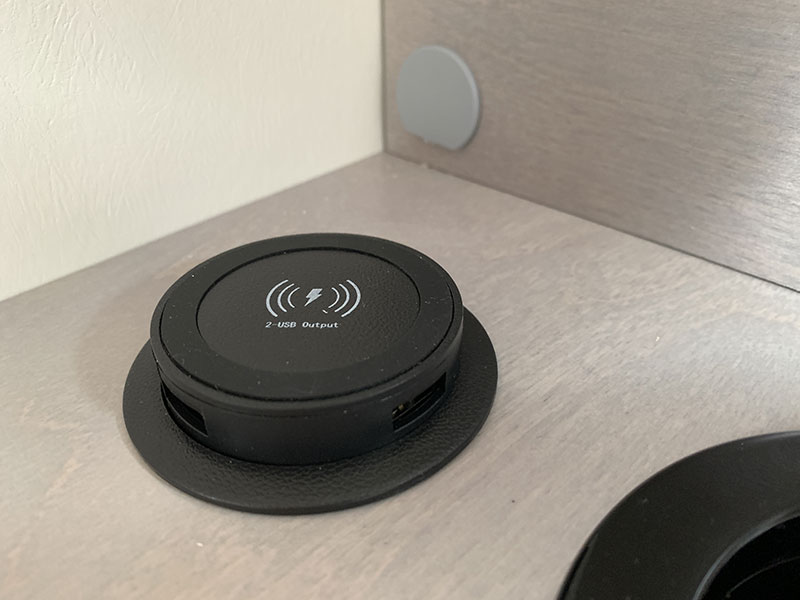 These are not only pop-ups that offer USB outlets, but they also double as a wireless charger as well. You can plug in your devices and rest your wireless-charging compatible phone on top.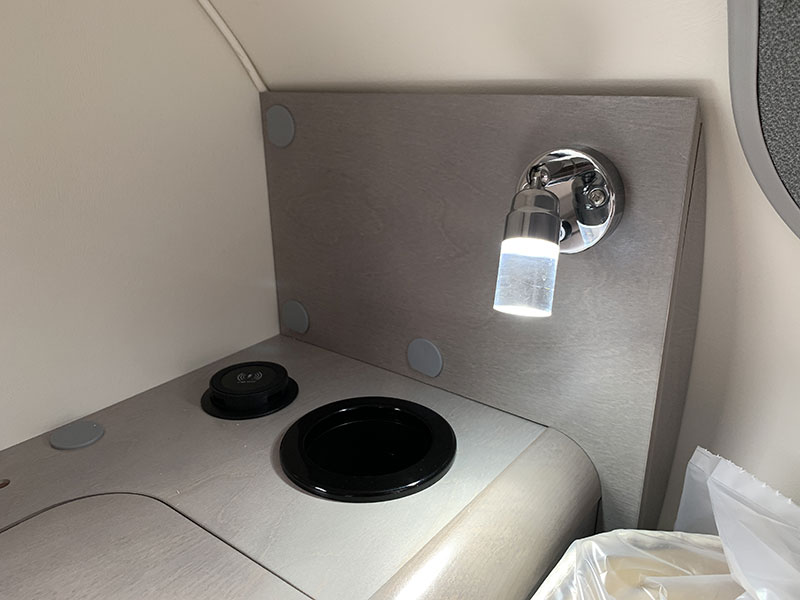 2. Weighing the 620
We employ the Proform 67644 Slim Wireless Scale System. Not only does it measure the total vehicle (or camper) weight, but also the side-to-side weight, front-to-rear weight, and percentage for each wheel (or corner jack).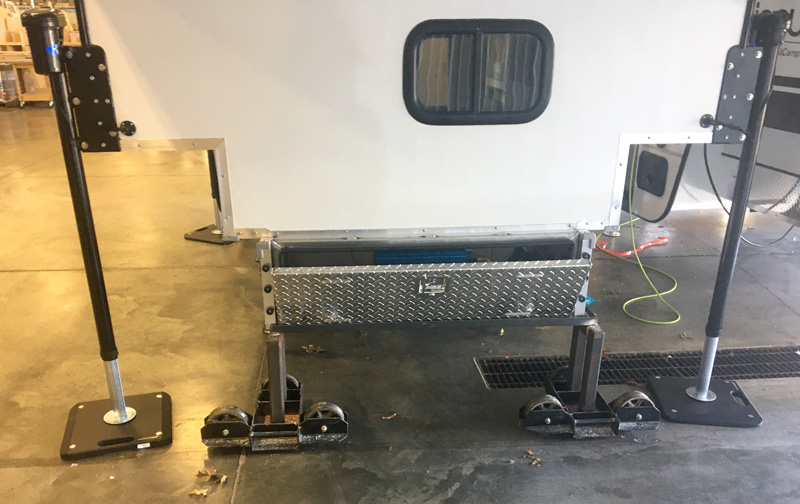 Above: They lift the unit off of the casters that carry it down the line so that all of the weight is on the jack pads.
Above: A Cirrus 820 being weighed yesterday at the nuCamp RV factory in Sugarcreek, Ohio
The individual scale pads have a 1,750 lb. capacity per pad for a total scale capacity of 7,000 lbs and the system is stated to be accurate to 1/2 of 1%.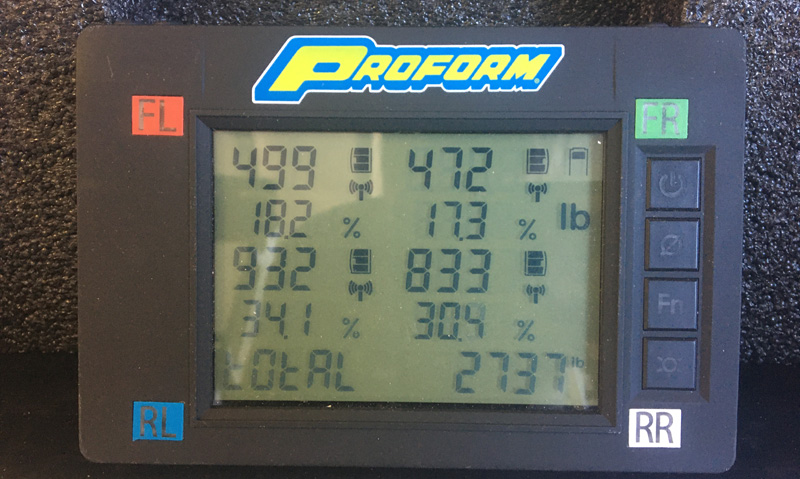 Above: A 2022 Cirrus 820's weight on the Proform scale
3. Small Kitchen/Sink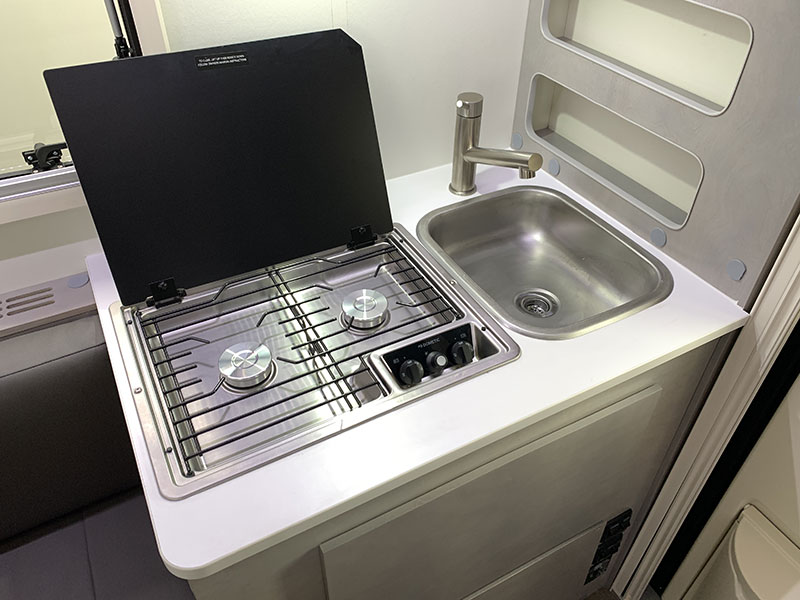 We struggled with this one and it was perhaps the one thing that still bothers us in the 620. To hit the goal, sacrifices had to be made. However, we are always exploring new and improved options – not only in the kitchen but for the camper as a whole. We'll see what's cooking in the months ahead!
4. Lack of TV & Battery
As Truck Camper Magazine suggested, technology trends, coupled with the minuteness of the camper, leads consumers more towards a tablet or phone. More specifically, our demographic for the 620 is getting younger and younger and gravitate more towards phones than anything else.
TCM also nailed it on the battery, although we are always active in ways to improve the overlanding capabilities. While we've always felt allowing the client to select the battery they prefer is the way to go, we also want to ensure they enjoy the best possible experience with the product. The topic is a fluid one.
5. The Cost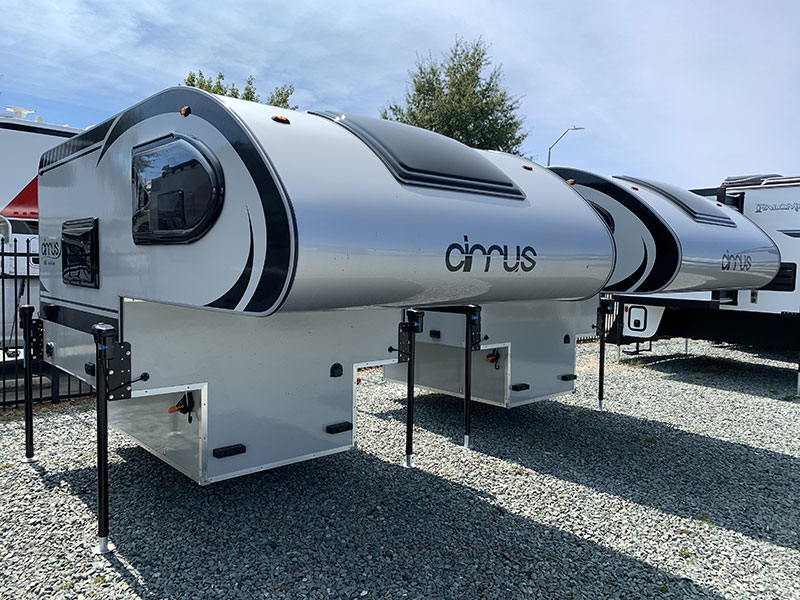 While MSRP is on the high side at $38,591 USD, we feel the camper is certainly positioned correctly. It isn't for everyone – be it due to the size or the cost; however, we feel it is fairly priced given the materials, components, and craftsmanship that is employed. Remember, you aren't buying a show horse or thoroughbred, you are in no man's land. You are buying a unicorn!
We love having our product reviewed and having areas for improvement (switches, rear lower left baggage door, moving COG label, etc.) pointed out (be it personal preference or universally practical). I'll certainly be sharing your feedback with our R&D, production, and marketing teams!
For more information about Cirrus truck campers, visit their website at nucamprv.com. Click here to request a free Cirrus truck camper brochure.