Gary Conley, Vice President and General Manager of Lance Campers, has doubled-down and upped the ante with a Dare 2 twist sure to have the camper industry talking.  Guess who's going truck camping with Gary?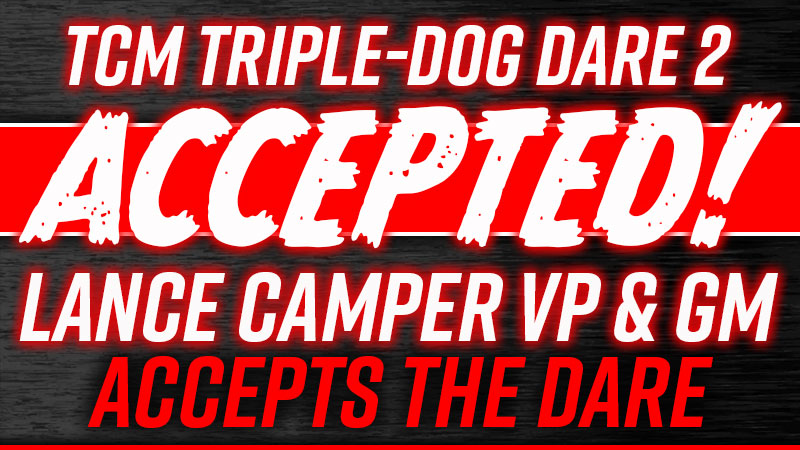 Gary Conley, VP and GM confirmed his dare acceptance with a single word.
"Yes."
When we twisted his arm, he confirmed some details and added a twist of his own. First, he's taking out a Lance 960 with a Ford F-350. Good match. And second, he's taking the Lance Camper leadership team with him.
That's right, Gary is having the Lance Camper leadership team take out Lance Campers for the weekend. Evidently you can do that when you're the Big Cheese, Vice President and General Manager. Where and when is still in flux, but the event will happen this summer at a campground local to Lance's Lancaster, California headquarters.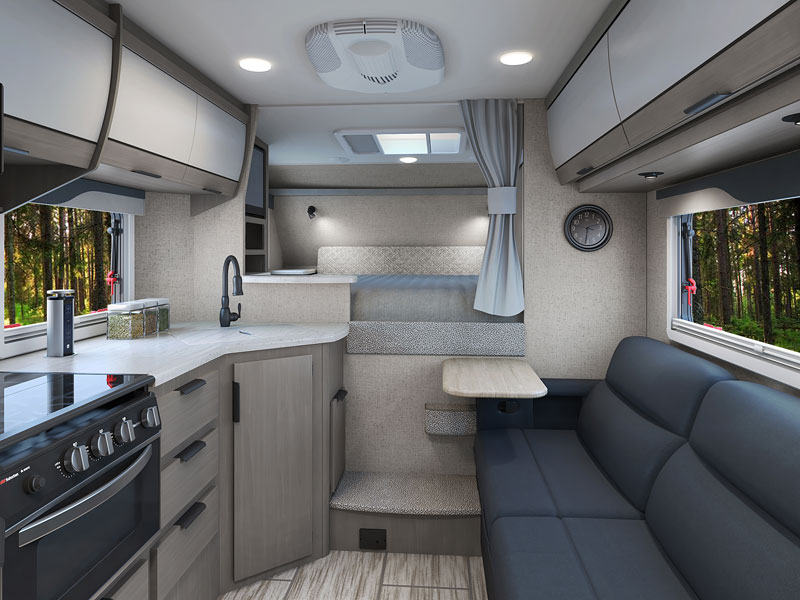 Above: Gary will be camping in a Lance 960 (interior shown above)
Congratulations, Gary! You are the sixth industry leader to accept the truck camping dare. We will hold you to it, and look forward to hearing about what you and your leadership team learn about Lance products. Have fun!
Industry Leaders: How To Accept Dare 2
Once again we are triple-dog daring our industry to go truck camping. For Dare 2 we are opening the challenge to manufacturers, gear companies and dealerships. If you work in the truck camper industry and have senior management, design, production, service, or sales responsibility, this dare opportunity is pointed at you.
To accept the Dare 2, click here; Truck Camper Industry Dare 2.