For Behind the Shot Part 14, we are featuring photos and stories from the Million Dollar Highway, West Quoddy Head Lighthouse, Prince Edward Island, and many more!
Click here to participate in the 2019 Truck Camper Magazine Calendar Contest and be considered for a Behind the Shot feature. Check out all the 2019 Calendar Entries!
Rich Klepper
Red Mountain Pass on the Million Dollar Highway, Colorado
2017 Ford F-350
2016 Lance 975
Camera Used – Nikon D810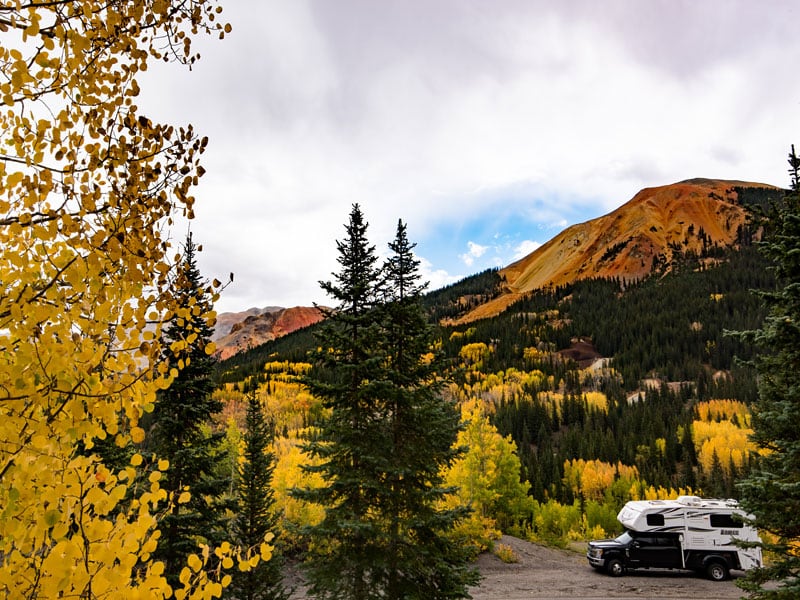 One of our favorite places to see the fall colors in Colorado is along the Million Dollar Highway. My wife and I go out camping every fall to photograph the beautiful Colorado scenery. My wife mentioned this contest as we were sitting on the side of the road waiting out the rain. I went across the highway and climbed up the hill a little ways to get a photo of our truck camper and the wonderful fall colors.
James Duarte
West Quoddy Head Lighthouse in Lubec, Maine
2015 Ford F350
2013 Eagle Cap 850
Camera Used – Samsung Galaxy Note 8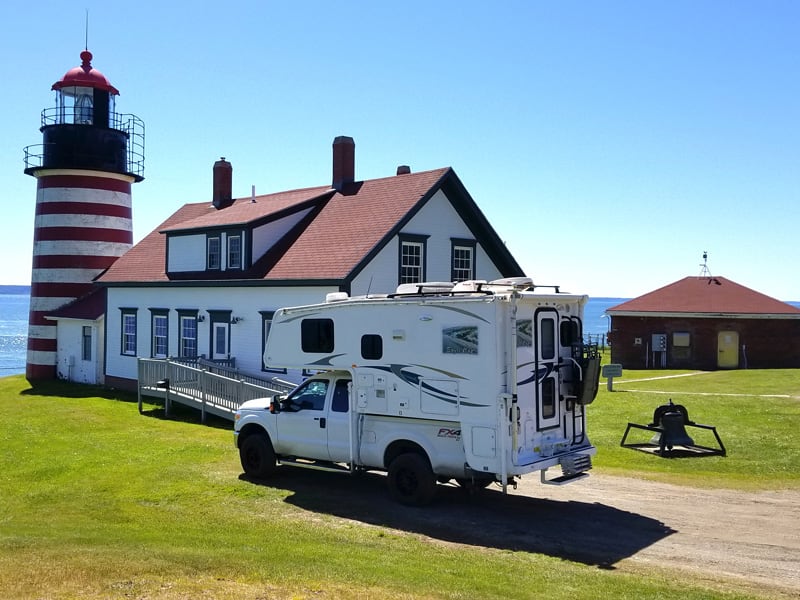 After many years of only beach camping, we were forced to stop due to me having several back surgeries. After two full seasons of not camping at all and contemplating selling the rig, my wife suggested trying some campgrounds. Lubec, Maine was our third trip of the season and what a beautiful place! It was quite the long drive for my back, but we had four days to rest before heading back home. I have lots of gorgeous photographs but no more with the camper or truck in them – figures right?
Treve Johnson
Tioga Lake, California
2017 Toyota Tacoma
2017 Four Wheel Camper Fleet
Camera Used – Nikon D800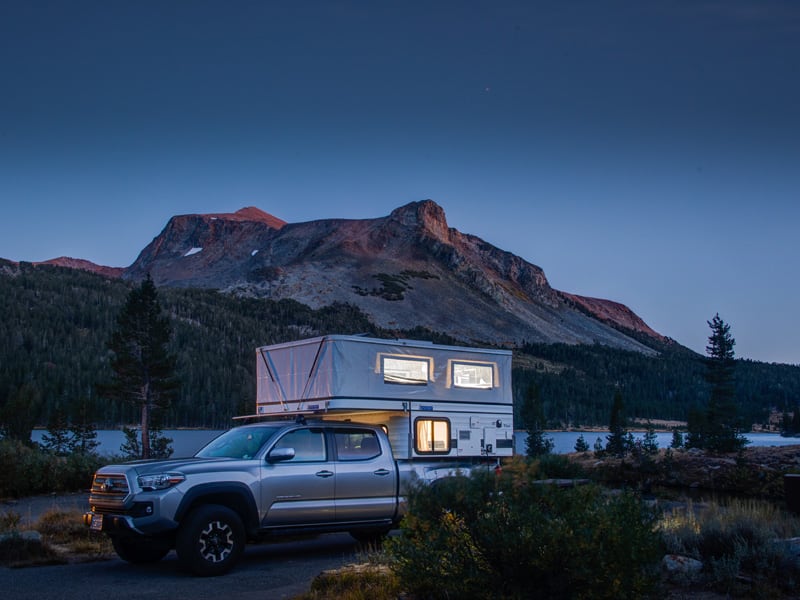 On a recent trip over the Sierras we decided to spend the night at Tioga Lake near Tioga Pass. I'm always looking for interesting locations to take photos of our camping rig. I had a photo in mind of the camper with the lake and mountains in the background.
Bruno Gauthier
White Sands, New Mexico
2011 Ford F-350
2005 Adventurer 100wsb
Camera Used – Samsung Galaxy Note 8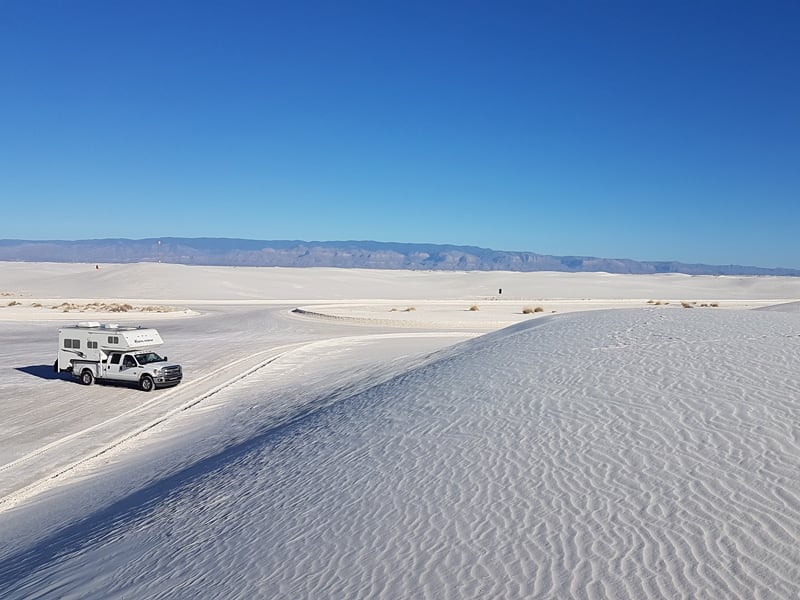 Justin Hinds
La Bocana, Baja, California
2001 Ford F-250
2007 Lance 861
Camera Used – iPhone 6s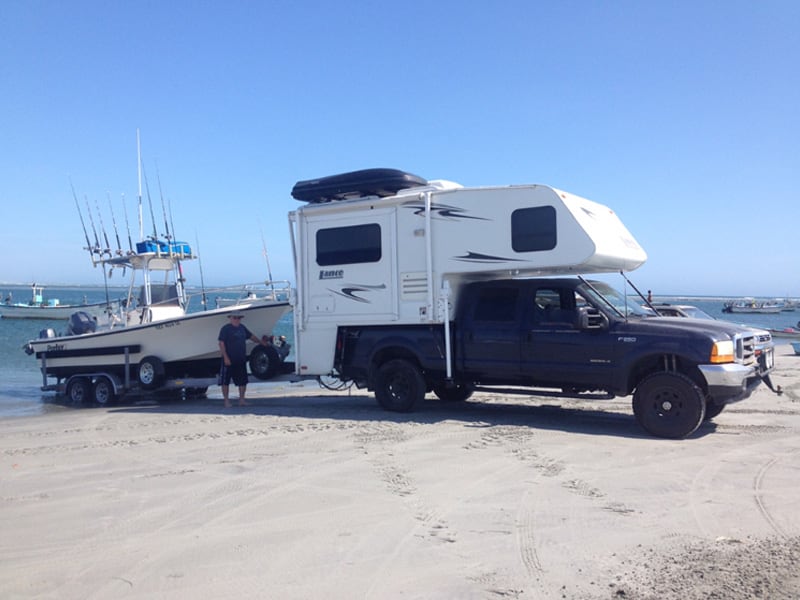 I was beach launching in Baja California with my father. Truck campers paired up with a 4×4 truck are the only way to go in Baja because of their versatility to let you go off the beaten path.
Karl Proude
Murray River, Prince Edward Island
1997 Ford F-150
1967 Vanguard Pop up
Camera Used – Phone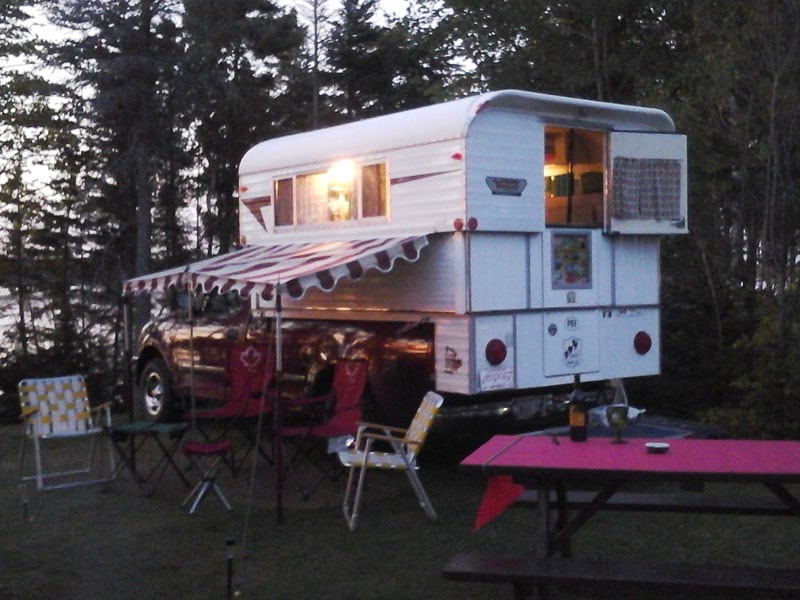 After a very busy summer of performing, my wife, Louise Arsenault, an Acadian Fiddle Player, just wanted some quiet time and space to totally relax. Louise played for nine years in fifteen countries around the world in a very high energy show.
After having performed all weekend at our own Acadian Festival here on Prince Edward Island Louise said, "I would love to just go and park our vintage 1967 Vanguard camper for a week and not turn a wheel. So, we did that right here in our own beloved Prince Edward Island. We had never camped at this campground before, but we will be going back.