With four-wheel drive and decent ground clearance, we are fairly comfortable driving most dirt roads, gravel roads, and graded roads. We are also comfortable in moderate weather conditions (rain, snow, and wind) and feel prepared for the occasional slippery mud, leaves, and grass.
We do not tackle deep sand, deep mud, rock crawling, or anything beyond the above dirt, gravel, graded, or somewhat slippery road conditions. The fact is our rig is too long, too tall, and too heavy for real off-roading. Never mind that we don't have locking differentials, aggressive off-road tires, off-road tuned suspension, a winch, snatch straps, or Maxtrax. Snorkel anyone?
If we wanted to go beyond our limitations, we would design and assemble a new truck and camper rig for off-road travel (something shorter, lower, and lighter), and get some serious off-road driver training. Even then we would proceed with caution.
Some might read this and think, "But I thought truck campers were the 'Go Anywhere, Camp Anywhere' RV?"
Everything is context. Within the realm of RVs, truck camper rigs are still superior in their versatility and ability to 'Go Anywhere' and 'Camp Anywhere'. Even if our off-road capabilities are more like a SUV than a Jeep, we leave most motorhomes and trailers in the dust with where we can reach and stay.
This week's Question of the Week was, "Would you consider your truck camper more of a Jeep of RVs or a SUV of RVs?"  Click here for Jeep Camper or SUV Camper Part 1.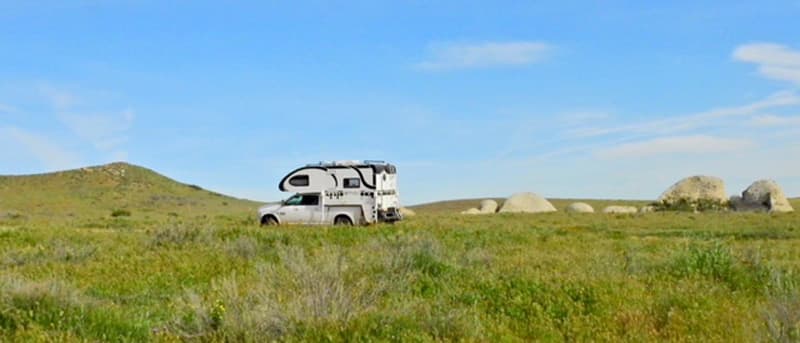 "We have a Cirrus 800 camper mounted on our 2017 Ram 3500 short bed, four wheel drive truck.  It is our first truck camper and we have taken it on several extended trips including an 8,000 mile trip to Alaska.  Our answer to the Jeep or SUV question is that we are definitely some of both, depending on the nature of our excursion (and who's driving).
We bought our truck and camper for a wide variety of uses from overnight grandson babysitting to overnight wine tasting trips to the aforementioned Alaskan trip (which included taking our truck camper on three separate ferry rides.  A Jeep wouldn't work for some of what we do and neither would an SUV, but a four wheel drive truck camper sure does." – David and Nancy Casterson, 2017 Ram 3500, Cirrus 800
"I would have to consider our rig to be more SUV because of its size.  However, we have been in some interesting and challenging situations in the Adirondacks of New York.  We were glad for four-wheel drive and low range!" – Scott and Daryl Kern, 2015 Chevy 3500, 2017 Bigfoot 25C10.4
"SUV works fine.  We tow a JD RSX 860i that does the Jeep part." – Dick Hoffman, 2012 Silverado 2500, 2016 Lance 855s
"It's more of an SUV because of the size and high center of gravity.  That limits some of the places we can go.  We still prefer boondocking, but have to be a little selective of the site and how we get there.  That's why I tow a 47 Jeep." – Dave Erickson, 2011 Ford F350, 2006 Arctic Fox 990
"I don't have four-wheel drive, so our rig is not a Jeep.  Still, we're off-pavement whenever possible and love camping off-grid." – Bruce Colby, 2004 Dodge 2500, Lance 835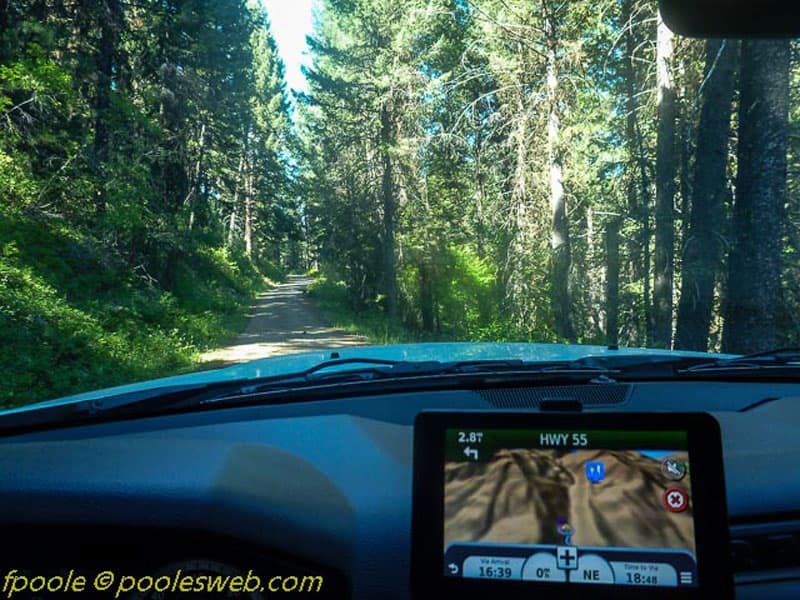 "I'm more like an RV transitioning to the Jeepy side of the outback.  It's a dually, so it's not going whole hog.
I have 480-watts of solar and three sets of six volt batteries.  I am going to add one more 160-watt panel for a total of 640-watts.  I will add another set of 6-volt batteries for a total of eight T-105s wet.
I have a Buckstop-Outback bumper with Warn 16.5 synthetic cable.  I'm adding some recovery tools; four TRED Pro or Maxis extraction pads, Pull-Pal winch anchor, airbags with compressor, and all required accessories.
That might allow me off the beaten path.  I figure it's approximately seven-days before I need to dump and fill.  I consider a hook-up as R&R.  I have hooked-up two times a year in the 2.5 years of a solo full-timing.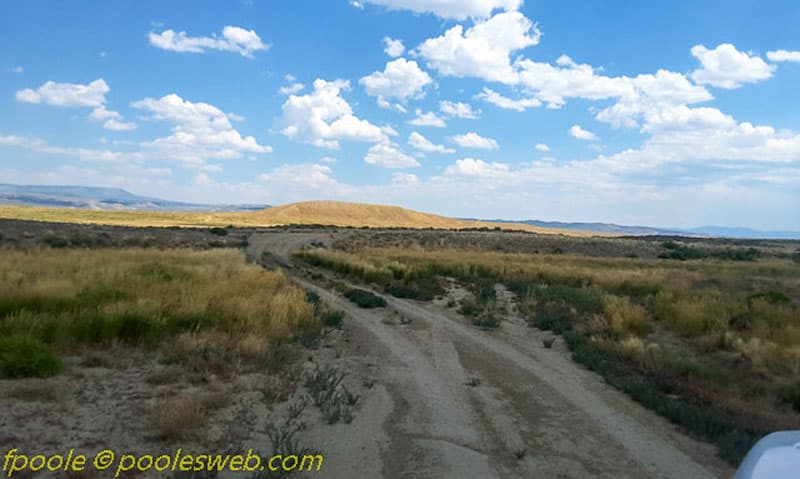 I go on mostly back roads in Quartzsite, Arizona.  They are dirt patches.  I am wary of getting stuck in soft sand out there since I'm by myself.  Thus, I need the above enhancements before I tackle more Jeep trails.
I did have a RZR buggy in tow and have been caught on trails starting to narrow and no place to turn around.  I have been on the side of 100+ drop offs where my arch-nemesis, Ms. Garmin, decides to jump ship and dump me out in the middle of nowhere.  Worse, it might show a turn around loop and then it disappears.  So, it's still an SUV status, but I'm working on it.  Sigh.  Someday.  Fun." – Frank Poole, Ram 5500, Arctic Fox 990
"I use my setup for K9 search and rescue.  This allows me to go on many searches in mostly wilderness settings.  Multiple times a month I go to trainings, but I would never attempt some of the Jeep trails with this setup.  It's too big and would not be safe for the vehicle or people.  I don't want to become the nutcase that the SAR Jeepers had to come out and rescue." – Mike Blomgren, 2001 Ford F150, 1997 Lance Squire light