We acquired two Iris Spaces military surplus foldable panels on eBAY, and use one panel alone, or two panels in parallel. Those feed a charge controller with an AGM battery or direct feed (no battery) though a DC to DC (8 to 40 VDC input, 13.8 VDC output regulated) converter. Those feed 12-volt DC fans, lithium polymer and USB chargers, LED lighting, etc.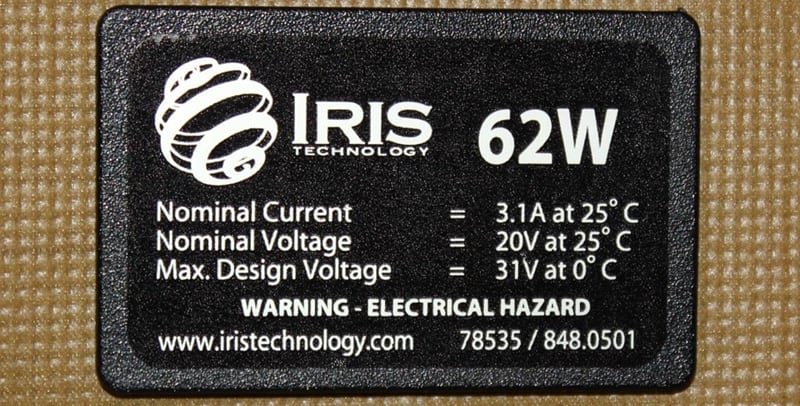 Two 95-watt, hard-framed solar panels are roof mounted on the camper feeding two AGM 6-volt batteries in series. They are about 12-amps load capable during bright daylight.  We have not tied the foldable panels in with the hard panels because the charge controllers would conflict." – Bill and Kira Jones, 2017 Ford F-350, 2018 Northern Lite 9-6Q SE
"Our portable panel serves duty in our off-grid cabin, on the boat, and the truck camper. We can stay a week at the beach with two group 27 batteries and never need to start the generator." – Harrie Ashley, 2018 Ford F-350, 2005 Lance 1030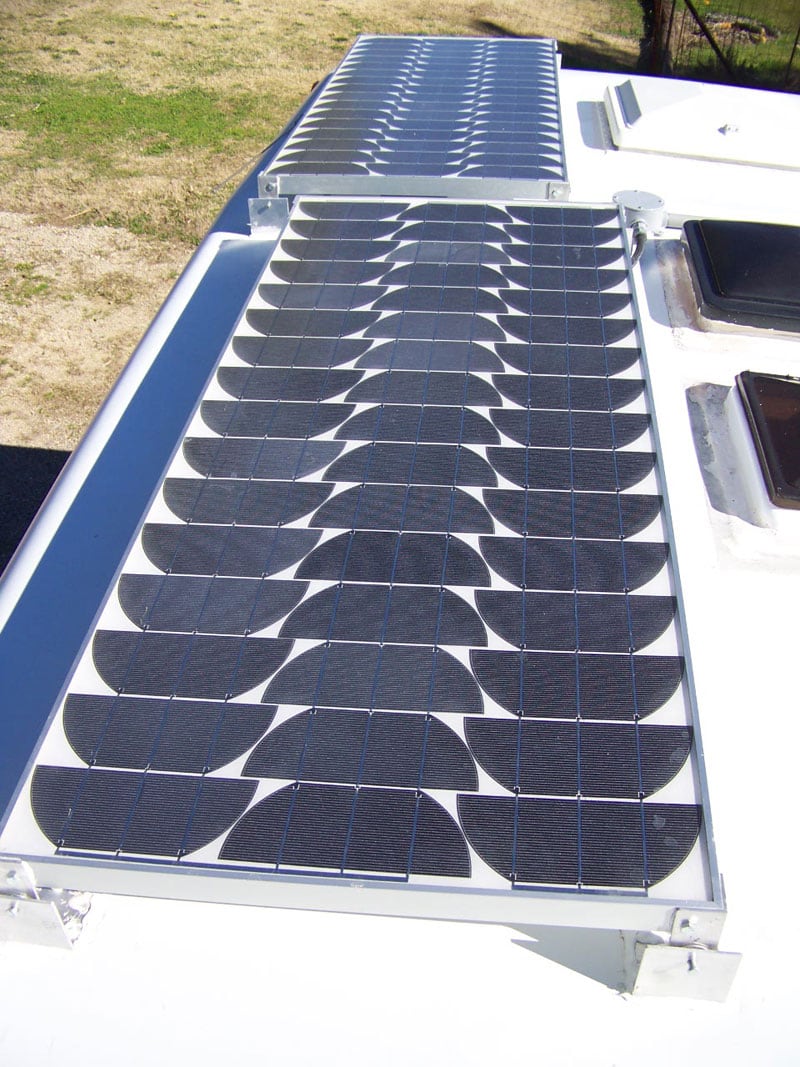 "Out of sight and out of mind, roof top panels are secure. Click for information about my install on RV.net.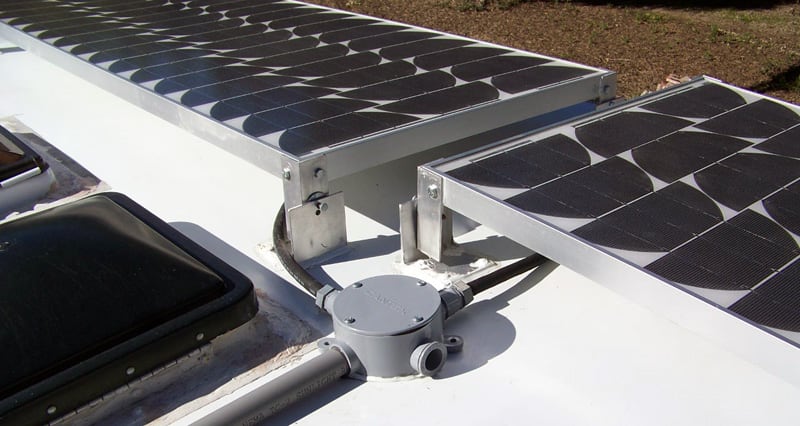 I fabricated custom mounting brackets and have 48 cell panels, 23vmp (maximum working voltage when hooked to a controller or battery), which are great for MPPT." – Jim Tomblin, 1994 Ford F250, 2000 Bigfoot 9.6
"I want both. I intend to add a portable panel to my installed panel this next year. If I park in the shade when it's hot, I could use the portable." – John Pence, 2006 Toyota Tundra, 2016 Four Wheel Hawk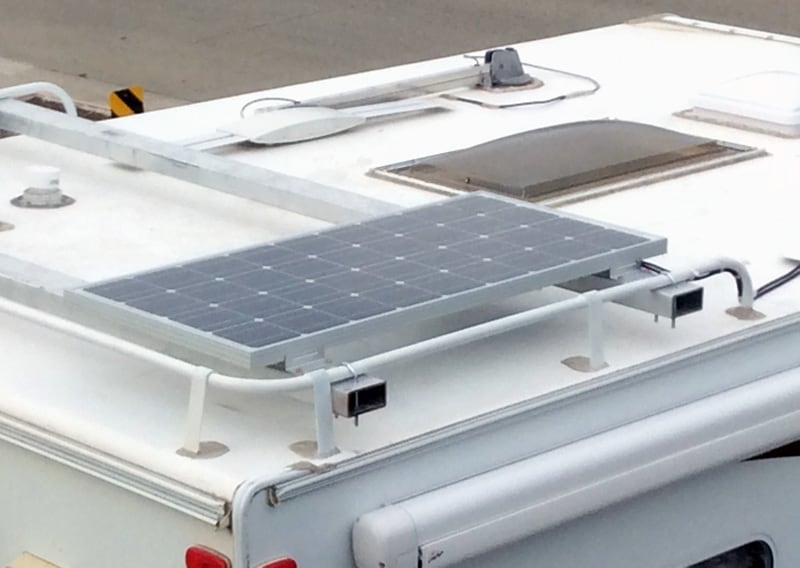 "I prefer the roof top solar panel that I installed five years ago. I have a 100-watt Renogy panel combined with two Group 27 AGM batteries. I also installed LED lights and so far so good. The advantage is that the panel is secured on the top and requires almost no maintenance. I'm pretty satisfied with the brand and its specifications." – Roch Nadon, 2007 Chevrolet Silverado 2500 HD, 2007 Okanagan 89WS
"This is really a question of preference. I prefer the permanent installation as I have no need to multi-purpose my solar panels from RV to boat to whatever. I only have the RV. My current set up is twin 95-watt panels installed at the Lance factory.
Yesterday my friend, Myron, and I just started two large projects that I have been putting off. First, was adding two more solar panels (140-watts each) on the roof racks and a second solar controller.
The second project is adding two more Group 31 batteries using Torklift's Hidden Power Battery Boxes that hang from the truck's frame rail." – Mike Tassinari aka Giga-Watts, Ford F-350, Lance 1172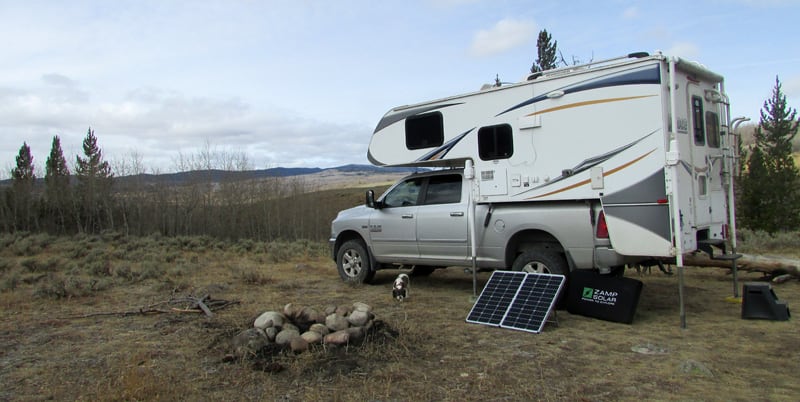 "This is the first year I've had solar and I opted for a Zamp 120-watt portable. Maybe I'm wrong in my thinking, but I already ripped off the television antenna on a branch. I enjoy getting into some fairly rugged boondock spots, so I was afraid of having expensive panels on the roof. Maybe they are more durable than I worry about. Having the panel folded up and behind the truck seats gives me more peace of mind.
Sometimes I drive part of a day and camp, and then go to a different spot the next night. The pickup takes care of the battery charging during the travel days.
If I stay a number of nights, it is always in a boondocking spot, so I break out the portable. Theft in those spots would be very unlikely. I just lock the portable in the truck at night, or if I leave camp." – Terry Gfeller, 2015 Ram 2500, 2013 Lance 865