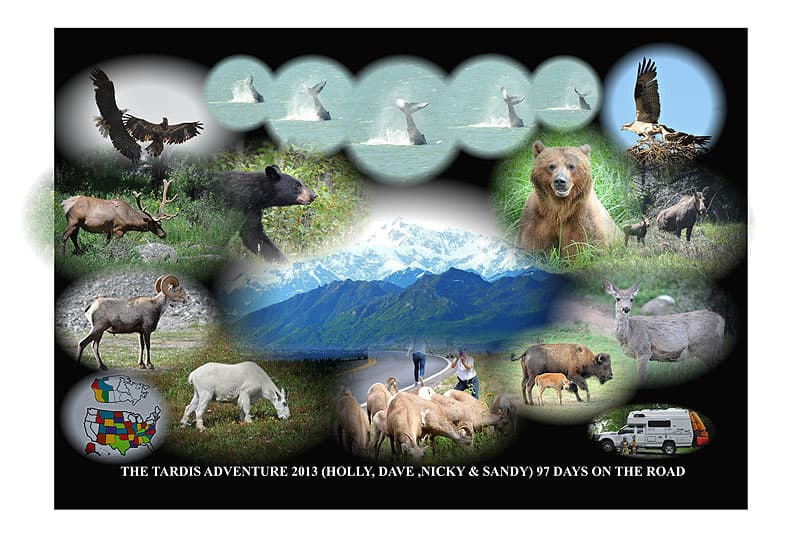 "Everyone seems to look for different things in life, so one needs to keep an open mind. Ours was a 45 day trip,10,000 mile round trip from Wisconsin.  I would highly recommend driving from Glacier National Park, to Waterton, to Banff, to Lake Louise, to Jasper.  There is great camping all along the way.  This is one of the best parts of the drive.
In my opinion, skip Prince Rupert.  The other coastal cities are more interesting.  Some have more to offer than others.  We enjoyed the one day boat ride out of Haines up to Juneau, which included a nice stop for lunch also.  I want to go back to Valdez and fish there more.  The drive from Anchorage to Homer was really nice, but a lot of it is two lane highway and can get busy.
Finding nice camping was never a problem except for around Kenai during fishing time when the campgrounds are usually full.  Make reservations ahead of time for the Kenai area.  We met Tom and Linda there; what a wonderful couple.
In Seward, we enjoyed a one day boat trip.  I highly recommend this.
I would definitely do the Chicken to Dawson to Whitehorse drive, but make sure the weather will be good for the Top of the World Highway.  There is a small campground in a valley half way between Chicken and Dawson where we stayed.  We were driving slow because of the dirt and gravel road, but it is a very driveable road.  Plan to drive it slowly, and fill up on gas very often.
Take your time and enjoy the trip.  If you want to take a long gun, make sure you register it at the border and pay the $35.  Yes, I would do it again, but I would probably wait a year or two between trips." – Thomas Bender, 2011 Ford F250, 2009 Sun Valley Apache Chief 8.65 WS
"We left Texas June 28, 2010, drove to southern California, then north through central Oregon, and into Washington.  We crossed into Canada at Osoyoos and north to the Alcan highway.
I am fascinated with antique cars, motorcycles, and heavy machinery.  A must see is Marl Brown antique garage (and articulating bicycle) in Fort Nelson, British Columbia.
In Fairbanks, Alaska, the Fountainhead Antique Car Museum has one-of-a-kind antique cars and several that were owned by celebrities.  It's an absolute must see for anyone who enjoys antique cars.
We enjoyed seeing (cloud covered) Mt McKinley.  Leaving there, we heard there were more than 400 forest fires throughout British Columbia, and consequently the drive down the Cassiar Highway was smokey and mountain tops were obscured.
We arrived back in Texas September 3rd, and discovered that the truck camper we had purchased for the Alaska trip was the ideal way for us to travel." – Paul Roberson, 2014 Ford F350, 1988 Lance 930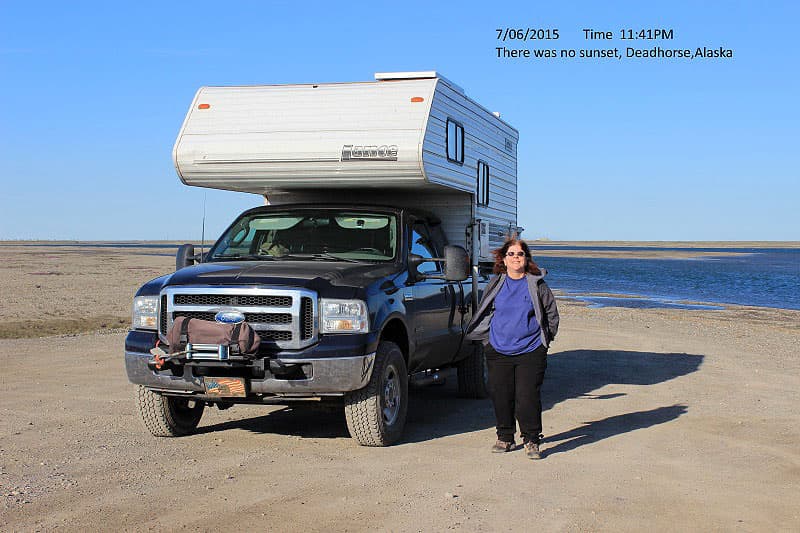 "We traveled to Alaska by land.  The only thing I would do different is to spend more time in Canada than what we did (14 days).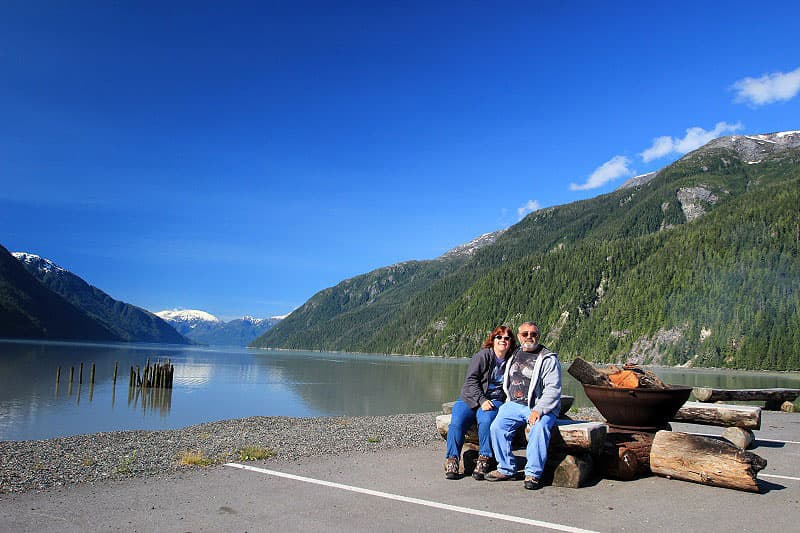 Above: Hyder, Alaska harbor
We plan on going back in 2017.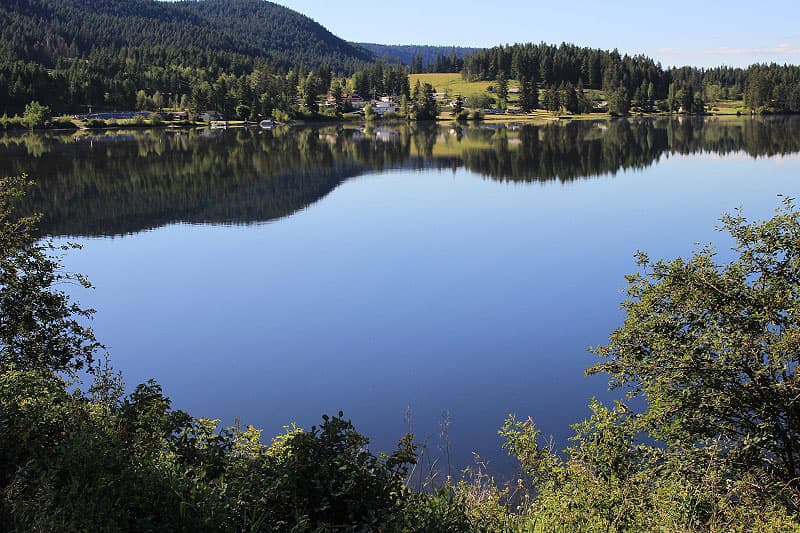 Above: McLeese Lake, Canada
We would like to revisit some places like Deadhorse/Prudhoe Bay and make more stops along the way.  We want to explore some of the side roads and little villages that are just off the Dalton Road.