We traveled south on Highway 37, Stewart Highway, and stopped at Hyder to see the bears.  Don't miss Salmon Glacier.  There are not many bad places in Alaska, and never enough time." – Russell Berquam, 2014 Ford F350, 2015 Arctic Fox 1140
"Go up the Inside Passage on the Alaskan Marine Highway ferry system.  Stop and visit wherever you want, camp a day or two, and then get back on the ferry and head to the next place.
If you really want to see lots of bears and a United States city that's really off-the-grid, get off at Prince Rupert, British Columbia for a side trip.  Go to Stewart, British Columbia where you'll find a nice campground.  Then plan a short trip over the border into Hyder, Alaska.
The forest service operates Fish Creek Wildlife Observation Site just outside of Hyder.  That's a safe way to see lots of bears.  After Hyder, we drove back to Prince Rupert, got on the next ferry, and took in the rest of the trip north." – Craig Brooks, 2012 Chevy Silverado 3500, 2015 Arctic Fox 811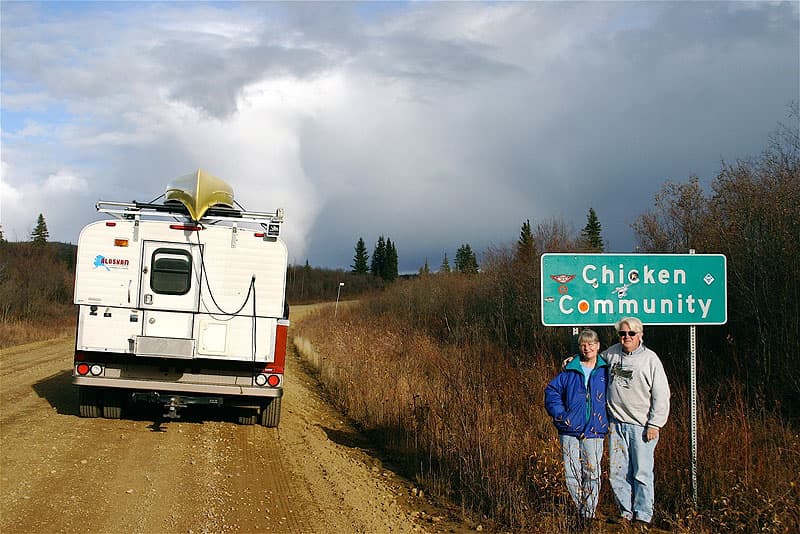 "We'd do nothing different.  Toni and I have taken four different routes up to and back from Alaska from the northwest.
The traveling there is as much a part of the experience as being in Alaska.  It is all wonderful, and creates lifelong memories.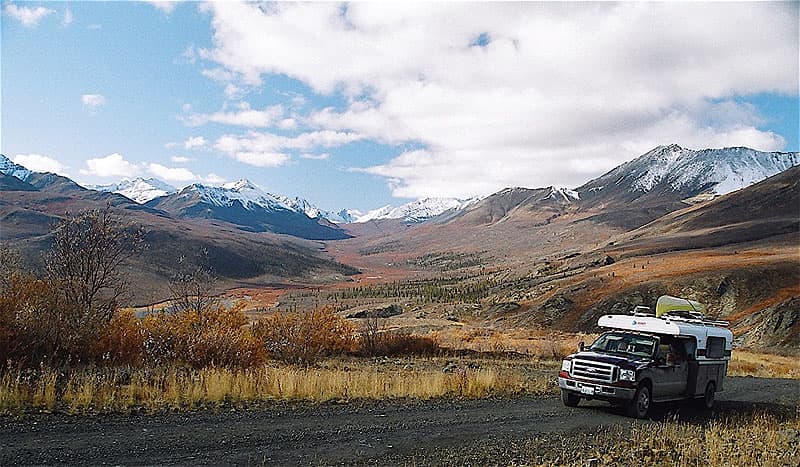 Fall and Winter are my preferred times in Alaska.  One of the best ways is to take the Alaska Marine Highway up to either Skagway or Haines, and then either the Cassiar, Alcan, or Dempster back down.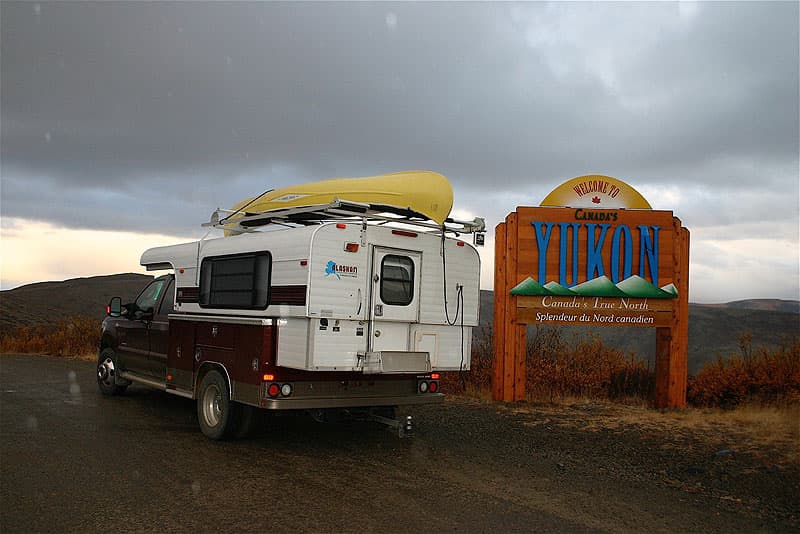 You should allow at least thirty days for the trip.  If you take the Marine Highway, plan at least stops in Sitka and Juneau to camp, plus others of you choice.  Some of our trips are on a long video on YouTube.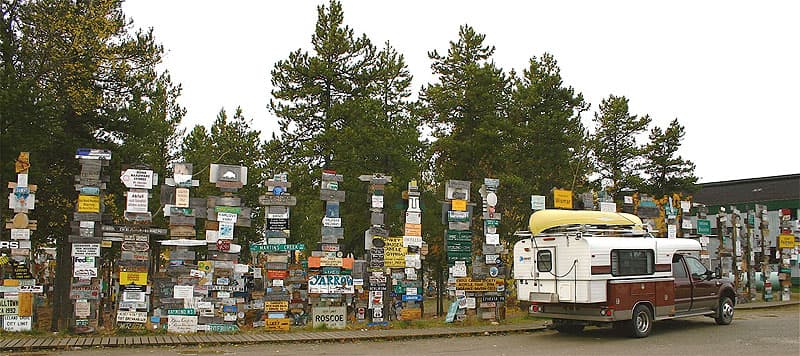 To get the best out of the trip, get off the main roads and explore." – Don Wheat, Ford F250 and F350, 1990 to 2012 Alaskan Campers
"We would do much the same except skipping about 2,000 miles of dirt roads.  Check out our article in TCM.  Click on Arctic Fox at the bottom of the first page and go to 17,223 miles." – Mike Herzfeldt, 2011 Silverado 3500, 2016 Host Mammoth
"We love Alaska and have made some great friends there.  That said, do not miss the journey through the Canadian provinces.  Experience the beauty of British Columbia; and the loneliness of the Cassiar Highway.
Time and again my husband, Pete, and I commented that we were so glad to be in a truck camper and not pulling a fifth wheel or trailer.  The frost heaves come upon you so quickly and can be deadly on tires and underpinnings.
We drove the entire length of the Alaskan (ALCAN) Highway from Delta Junction, Alaska to Dawson Creek, British Columbia.  Whitehorse, Yukon Territory is a must stop for supplies.  We took the train from Whitehorse, Yukon Territory to Sitka, Alaska.  Historic Dawson City, Yukon Territory is not to be missed, as well as the ferry ride over to the Top of the World Highway.
When we return next summer, we will drive north on the Dempsey Highway to view the land above the Arctic Circle.  We also want to visit Yellowknife, Northwest Territories.  Don't forget to stop and buy The Milepost magazine.  The detailed information is so helpful on your journey." – Linda Clark, 2008 Snowriver 102K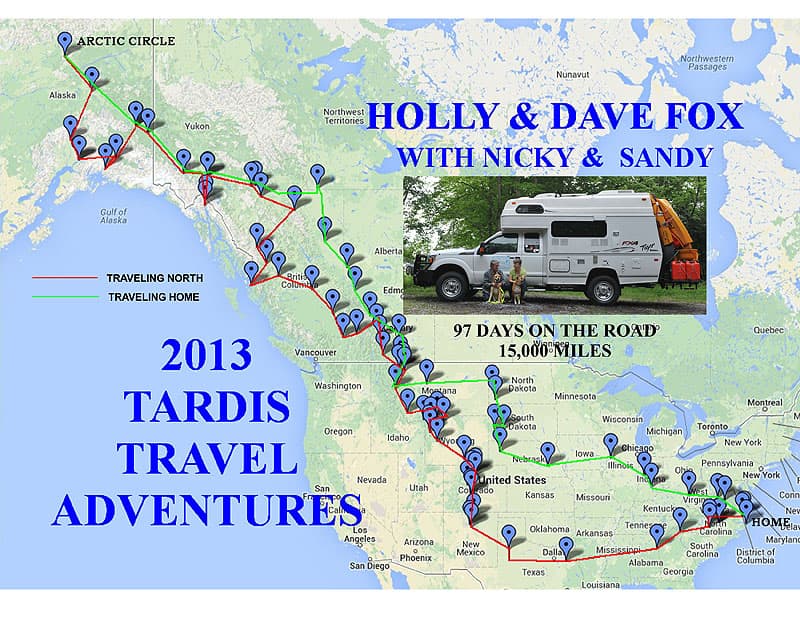 "The average coast for camping for 97 days was $6.47 per night.   Our advice to all is don't miss the chance of a lifetime.  Do it while you can.  Remember Adventure before Dementia.  Have a great trip and take loads of photographs along your way." – Holly and Dave Fox