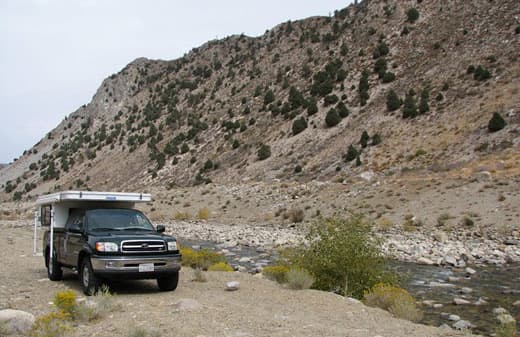 Above: Walker River about two miles south of Walker, California
Above: Ideally the Trelevens are camping near water, like Burnside Lake about twenty miles south of Lake Tahoe, California in Humboldt-Toiyabe National Forest.
TCM: Give us a taste of your truck camping lifestyle.
Donna: Our ideal campsite is a boondocking spot with a view or being near water with nobody else around.  But the reality is those places are few and far apart.  So we are probably in campgrounds about seventy-five percent of the time and boondocking the rest.  But even the campgrounds we stay in are mostly Forest Service or BLM campgrounds with no services that are down some long dirt roads.
Ted: We go camping about two weekends a month and try to get in a couple of longer trips in every year.  We live near Sacramento and can be to the coast or the mountains within a couple of hours.  The camper stays on the truck and is fairly well stocked at all times.  We can leave after work and can often be in camp before sunset.
Left: Tuttle Creek BLM Campground, about 4.5 miles SE of Lone Pine, California in Owen's Valley.  The Sierra Nevada range is in the background Middle: This is in the Alabama Hills a few miles east of Lone Pine, California, but I have no idea as to the exact location. There are miles of roads criss-crossing all over the area and this shot was taken while we were out exploring Right: While this is in the Alabama Hills, you can camp anywhere out there. I do recall this was a large site near a leaning rock and was visible from Movie Flat Road, the main road in Alabama Hills. They call it that because of all the movies filmed here.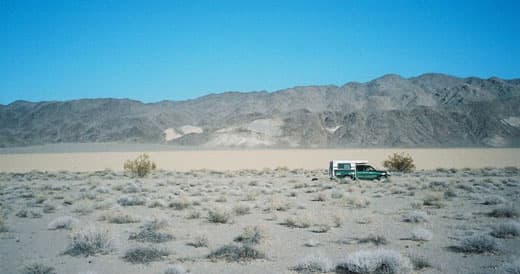 Above: Racetrack Playa, Death Valley National Park, California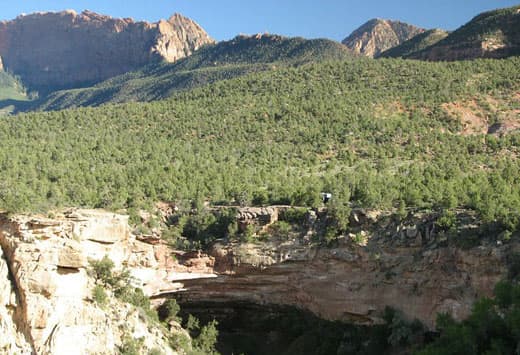 Above: BLM land about five miles south of Rockville, Utah, specifically 37° 07' 59.5" N, 113° 04' 13.5" W
TCM: How do you find these amazing truck camping destinations?
Donna: Our first source was California Camping by Tom Stienstra.  He has many campgrounds in California listed in his book.  We looked for the ones he listed as the least used.
Ted: We also explored a lot of Forest Service roads and just stumbled across good spots.  More recently we have watched camping websites and personal blogs of people who camp like us to see where others are going.  We've even found new spots through pictures entered in the annual Truck Camper Magazine calendar contest.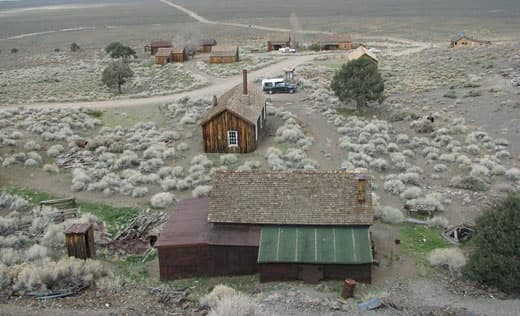 Above: Berlin-Ichthyosaur State Park, about 18 miles east of Gabbs, Nevada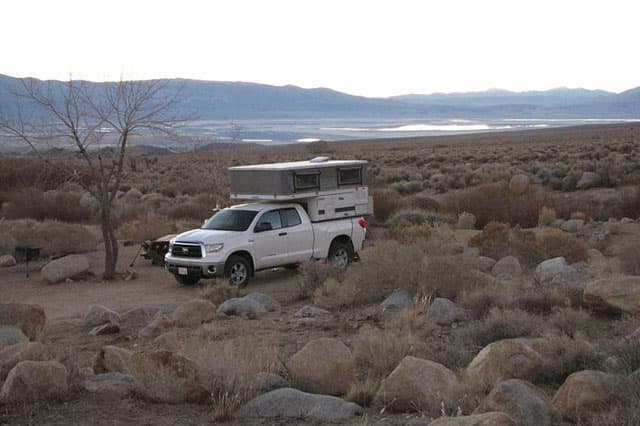 Above: Tuttle Creek BLM Campground, about 4.5 miles SE of Lone Pine, California in Owen's Valley
TCM: Your pictures are phenomenal.  Is taking photographs one of your hobbies on the road?
Ted: Thank you.  We take a lot of shots and get lucky now and then.  Donna got a new camera last year and is taking a lot more photos now.  She has a better eye for photography so I have backed off a bit.
LEFT: Mid Hills Campground. Mojave National Preserve, California, Middle: Big Meadow Campground, Inyo National Forest, California, RIGHT: Upper Pines Campground, Yosemite National Park, California