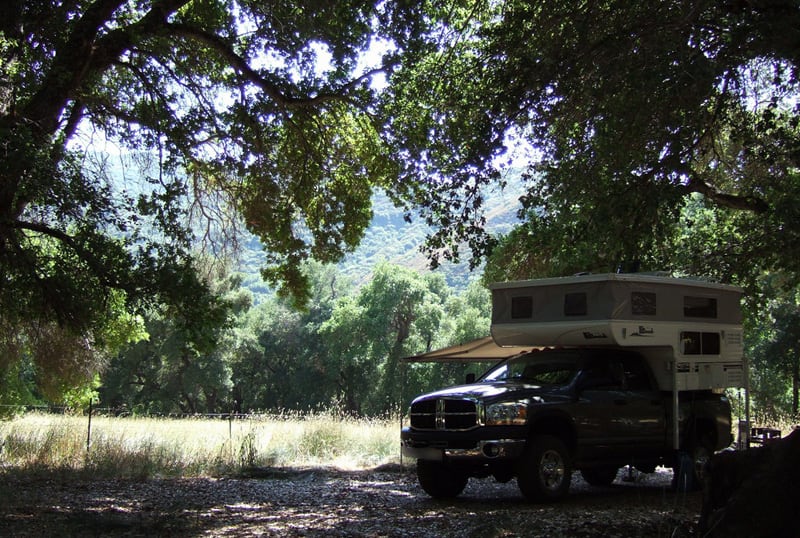 Above: Fort Hunter Ligget, California
If I'm off by myself, if my wife lets me escape, I can also send an "I'm okay" message. When you press the button, it sends the message as an email.  In Death Valley, every evening I would stop and send an "I'm okay" message.  In the morning I sent another "I'm okay" message.
You can also track a person online and see where they're going.  SPOT is a little bigger than a pack cigarettes and it needs two AA batteries, which is a really cool thing.  You pay about a hundred dollars a year for the service.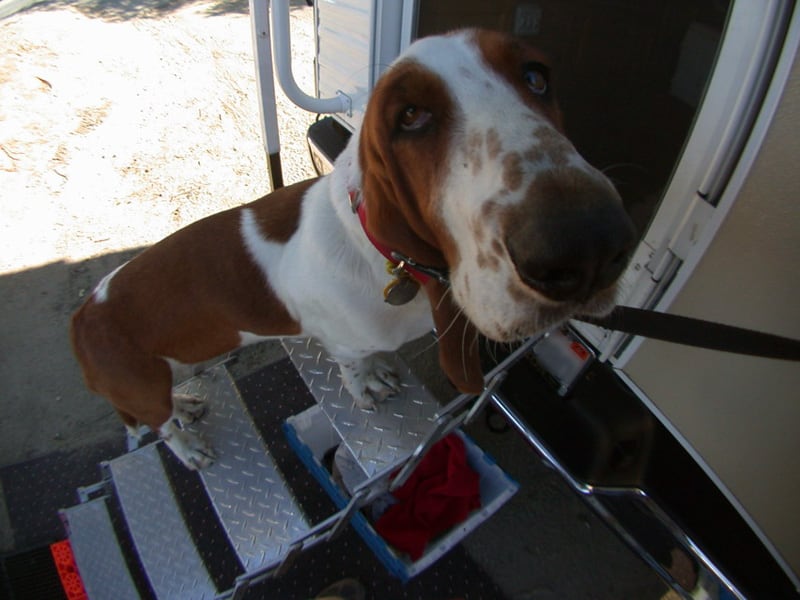 So who loves the truck camper more, you or your Basset Hound, Scout?
Scout just loves being with us and is good traveler.  I took the back seat out and put in a platform for her.  She rides back there and rests her chin by our heads.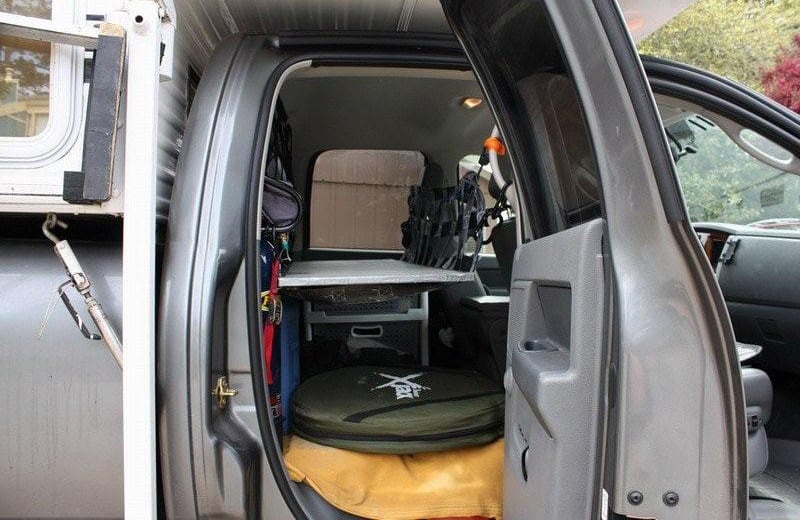 Webbing keeps her from flying through the windshield if we had to emergency stop.  She sleeps when we drive, and drive, and drive.  She's just a sweet dog and wants so much attention.  We think of her as our new daughter and she is two-and-a-half years old.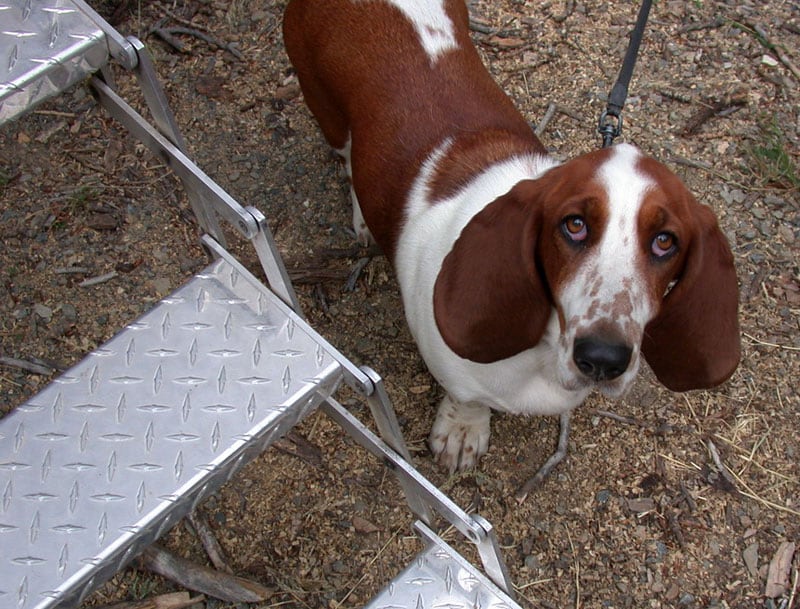 Is there anything I didn't ask you that you want included in your interview?
I have a GPS connected to my laptop and I swear it's the best thing.  I have the DeLorme USA topographic map program and it lists Jeep trails and keeps me from getting lost.  I also use Microsoft Maps and Trips.
I also have an RAD-1 Digital /Audio Inclinometer that measures my pitch up and down and tilt side-to-side.  That helps when we set up camp and I want to see how level we are.  When the RAD-1 reads all four zeros, the truck is level.  If it's off a bit, I can use the airbags to get level.  It's about $100 online.
Wow.  The RAD-1 sounds really neat.  We'll have to check that out.  Thanks for the interview, Frank.  This has been fun.